Brought to you by our sponsors!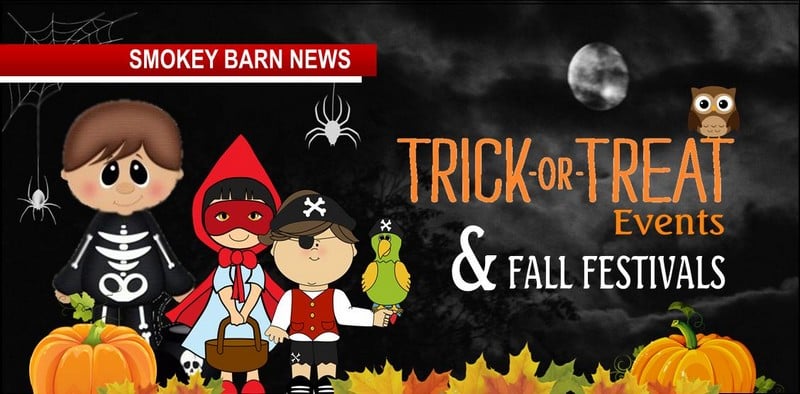 Events: Trunk Or Treats, Fall Fests, Chili Suppers, Car Shows & More
ROBERTSON COUNTY TENNESSEE: (Smokey Barn News) – Show me the candy!! Smokey has searched high and low for you with times and locations of Robertson County's premier Trunk or Treat/ Fall Festival events, Chili suppers, Car shows & more! Have fun and remember to be safe!!

Announce Your Event On
Robertson County's #1 News Source

Oct. 24: Springfield High School Trunk Or Treat from 5-7pm
CTE Parking Lot – Treats, Games & Food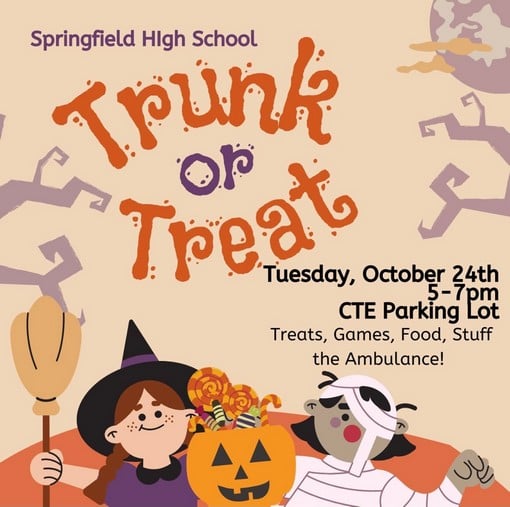 Oct. 25 Classic Tin Cruise In Trunk or Treat 
Wednesday, October 25 from 5:30 PM to 8 PM. Bring the kids out for a Cool trick-or-treat.
Location: Next to the Waffle House on Memorial Blvd. in Springfield, TN
For more info Call Shelby Horner @ 615-336-2257
Classic Tin Cruise In on FaceBook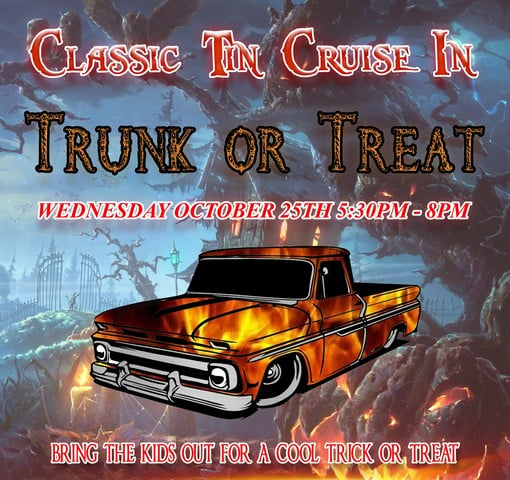 Brought to you by our sponsors!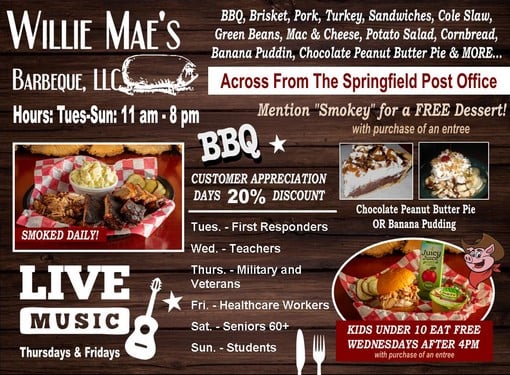 Oct. 26: City of White House Trail Of Treats
Trail of Treats will be at Municipal Park this year! Trail of Treats is a free event for families to come out and get candy from local organizations and to check out their booth decorations! We hope everyone will come out to see this year's set-up.
Rain Date scheduled for October 30th.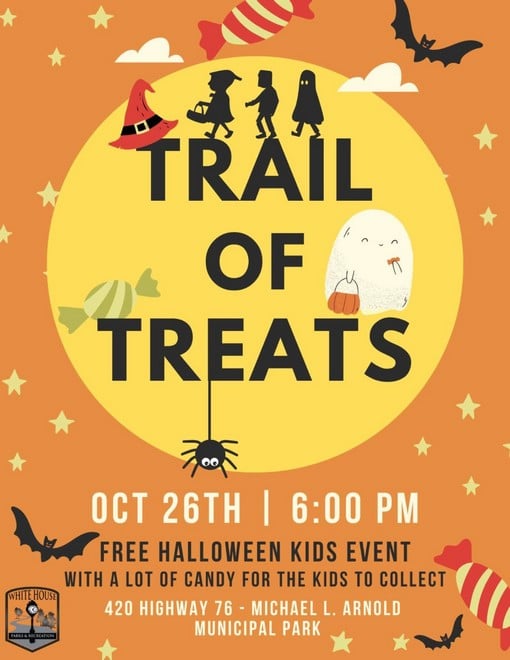 Brought to you by our sponsors!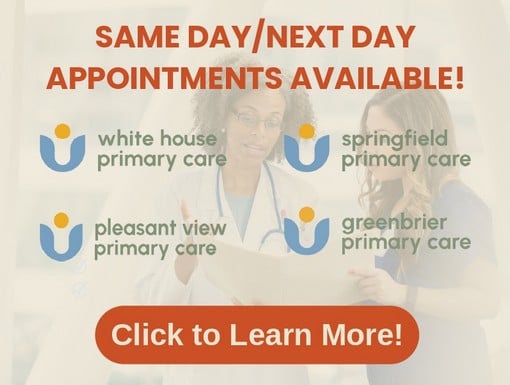 Oct. 27, 28, 29: Morgan On The Rim in Ridgetop, TN
Come join us on October 27th – 29th, 2023 at Ridgetop Station Park for Morgan on the Rim a Civil War Reenactment. Friday is a school day free for all students from 1:00 p.m. to 4:30 p.m. On Saturday and Sunday there will be demonstrations of cavalry infantry and artillery from 10:00 a.m. to 12:00 p.m. (noon). Skirmish Saturday and Sunday at 1:30 p.m. Enjoy food and all kinds of activities including period photography, talking with soldiers and civilians, seeing and handling the equipment, going to sutlers!
We are the little-known history of the Army of Tennessee after the Kentucky Campaign, coming through Springfield to Gallatin, part detour (Morgan's Men) to Ridgetop and before Morgan's 1,000 Mile Raid, but it was significant in the amount of trstles and block houses destroyed cutting the line between Louisville and Nashville; from Clarksville too. Morgan had a tunnel, with train in it, blown up in a County west of Robertson cutting that line. So for some time occupied Nashville was isolated logistically.
Please email Gary Lima Event Coordinator or call (615) 477-5721 for questions specific to "Morgan on the Rim", Registration, Actvities, etc.
Prices for admission is: $10.00 Adults $5.00 12 and under FREE 5 and under $35.00 Car load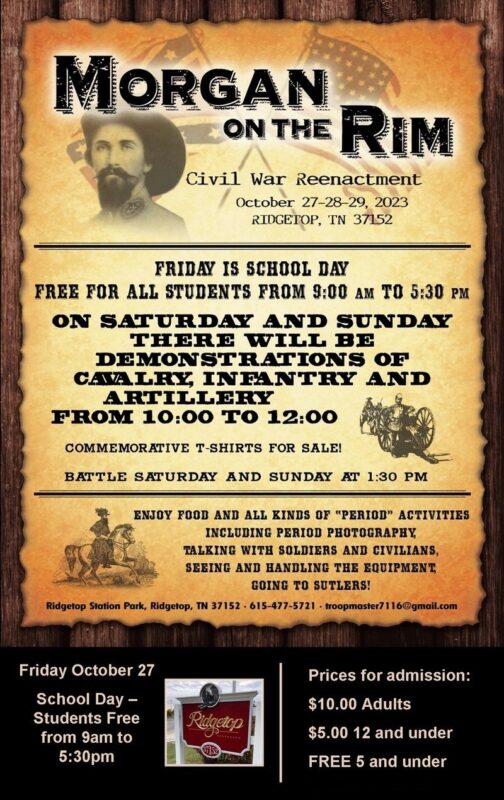 Brought to you by our sponsors!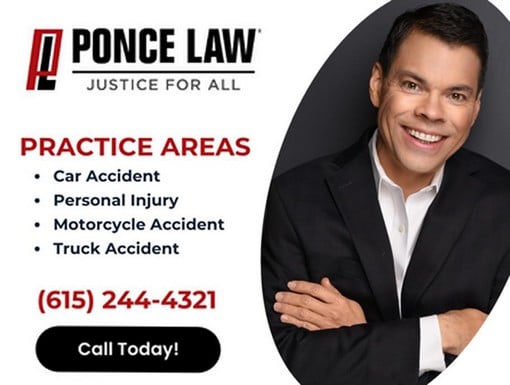 Through Nov. 25th: Annual Traditional Turkey Shoot – American Legion Post 45 @ 2730 Hwy 41 S, Greenbrier, TN
Saturdays: OCT. 7 8am – 12Pm thru NOV. 25 8am – 12pm
Stock guns only, no custom or barrels over 36 inches prizes include but not limited to: Turkey, Bacon & Ham
Proceeds will be assisting Local Veterans and American Legion Post 45 US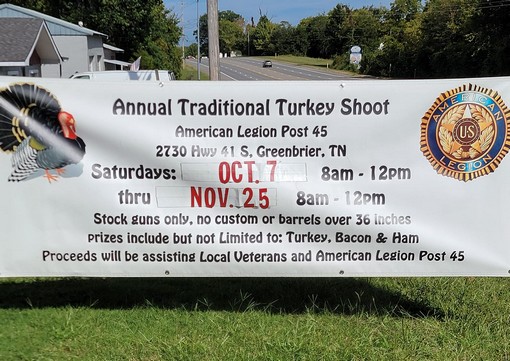 Brought to you by our sponsors!


Oct.27: Palestine United Methodist is having a Holiday Bazaar & Bake Sale
Friday, October 27 & Saturday, October 28 from9am to 4pm at 2715 Old Hwy 431 S Springfield, TN 38172
Join us in our annual Holiday Bazaar & Bake
Sale! From artisan gifts to homemade goodies, there is something for everyone.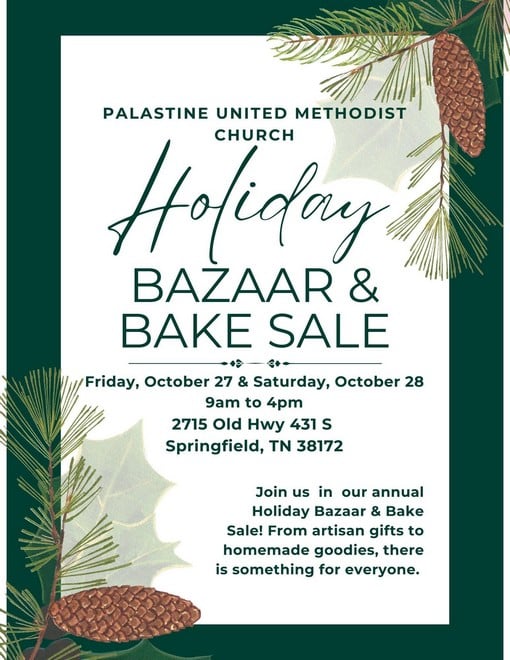 Brought to you by our sponsors!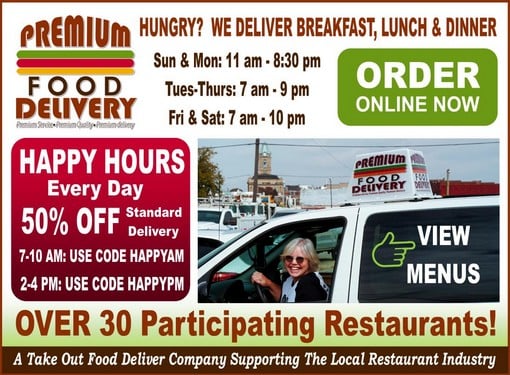 Oct.27 3PM – Oct. 28 7:45PM – City of Adams Annual Fall Festival
The Fall Festival Event includes a vendor fair, live music, food, games, costume competition, raffle, trunk-or-treat and more. Admittance is free!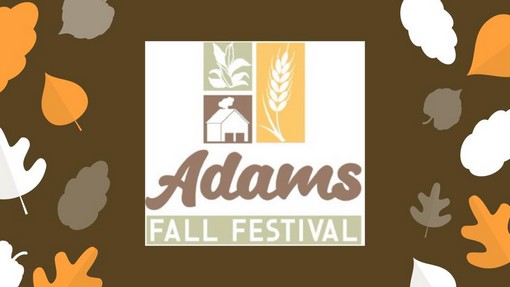 "We Need You! Help us create a safe and fun environment for our community to enjoy Halloween trick or treating by bringing your trunk to our annual Fall Festival Trunk or Treat. If you have any questions, please give us a call. If you are planning on joining us, we would love to know as well."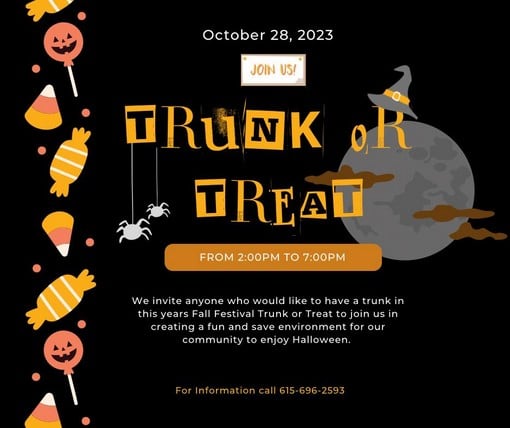 Brought to you by our sponsors!


Oct. 28: Tailgating for Jesus (Family Football Fest) from 6:00-10:00pm.
BETHLEHEM BAPTIST CHURCH
5081 BETHLEHEM RD, SPRINGFIELD, TN
Family Football Festival @ Bethlehem Baptist Church!!!!
Mark your calendars for this FREE fun family event!
-Hayride
-Bonfire + Smore's
-Free Food
-Games
-HUGE TV Screen Football Game
Can't wait to see you there!

Brought to you by our sponsors!


Oct. 28 Harvest Festival at "The Way" in Millervsille
Check out their Fall Harvest Festival on Saturday, October 28th @ 4PM!! Hayride – Trunk or Treat- Games – Bonfire
Looking for a new place to Worship? Try The Way at 10AM on Sundays or 7PM on Wednesdays and see if you've found your place to call home. 7541 Bethel Road, Millersville, TN.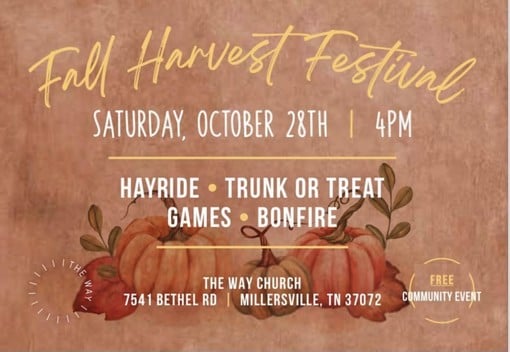 Brought to you by our sponsors!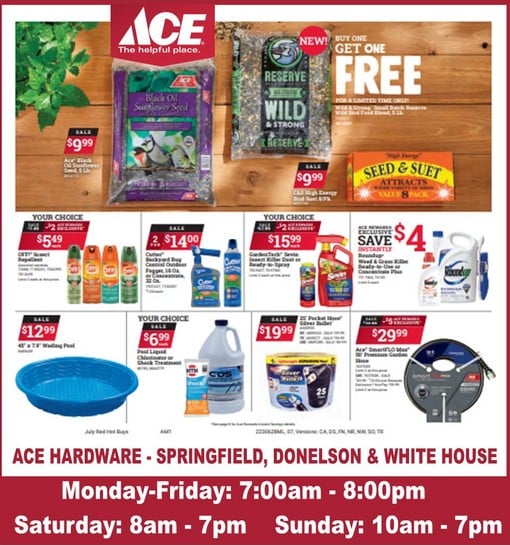 Oct. 28 Bestway (and other participating businesses) Trunk or Treat from 2-4pm
Location: Bestway Parking Lot Tom Austin Hwy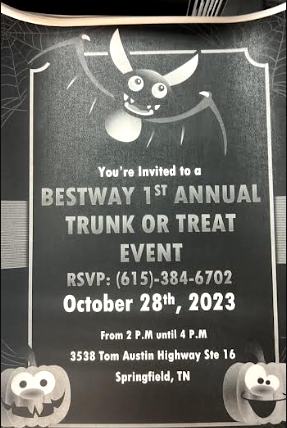 Brought to you by our sponsors!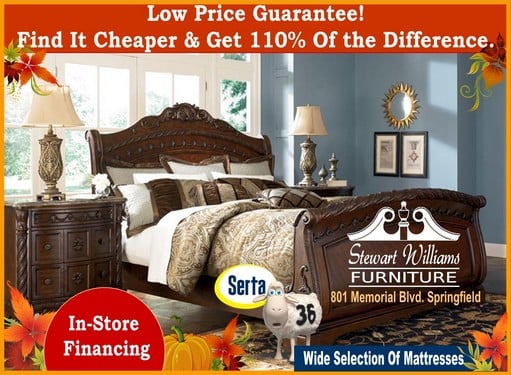 Oct. 28 4th Annual Halloween Bash – Greenbrier Louise Martin Park – starting @ 5pM
This is a city wide event for the citizens and surrounding communities of Greenbrier TN. We would like to invite everyone out for a great and spooky time!

COAT DRIVE:
This year we're gonna do something different. We're going to have donation boxes set up for a children's coat drive; new or lightly used coats. Please donate to a great cause in Honor of the Braxton Strong Foundation.
For inquiries contact organizer Tommy Stratton

Brought to you by our sponsors!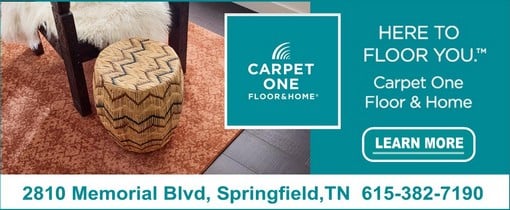 October 28: Payne Invites All Businesses, Churches, Org's To Its Annual Trucks and Treats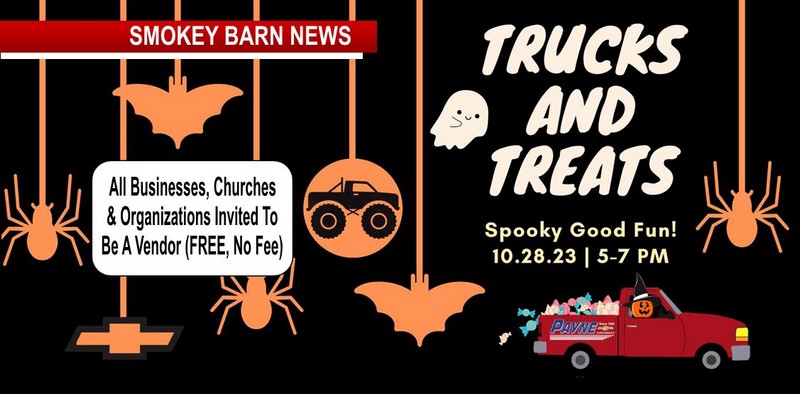 "Come one, come all, to our annual Trucks and Treats!"
SPRINGFIELD TENNESSEE: (Smokey Barn News) – Once again Payne Chevrolet has opened its doors to all businesses, churches, and organizations to their annual Trucks & Treats Halloween event.
This FREE event has become very popular for Payne, the annual event attracting many local businesses and hundreds of families looking for a safe and fun place to show off costumes and trick or treat. Here's a link to a photo album from a previous year.
"All businesses, churches, and organizations are invited to come out and participate in our kid-friendly trick-or-treating event!" said Vice President Alex Payne. "This is a safe environment for children to trick-or-treat in, surrounded by local community vendors. There will be plenty of treats to go around for all kids!" See hot to sign up your business below.
Important note: This is a completely FREE event and you DO NOT have to pay to become a vendor or to participate.
If you are interested in becoming a vendor, call Alex or Shandy at 615-384-5573 and we will be happy to add you to the ever-growing list! The event is from 5-7pm on Oct. 28th and vendor setup begins at 4pm!  All you have to do is bring some candy and some decorations for your spot.
Payne Chevrolet is located in Springfield on Memorial Blvd. MAP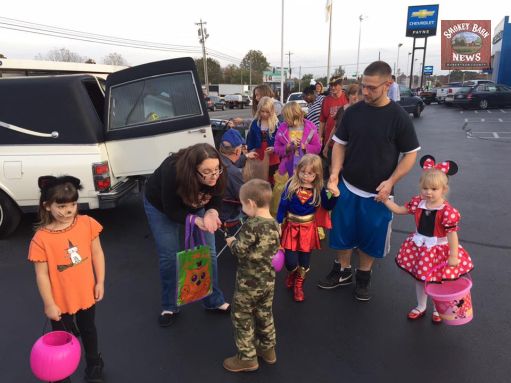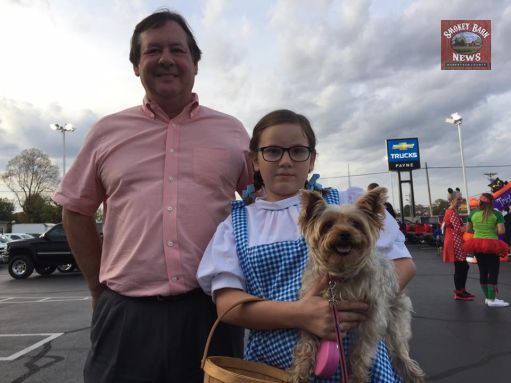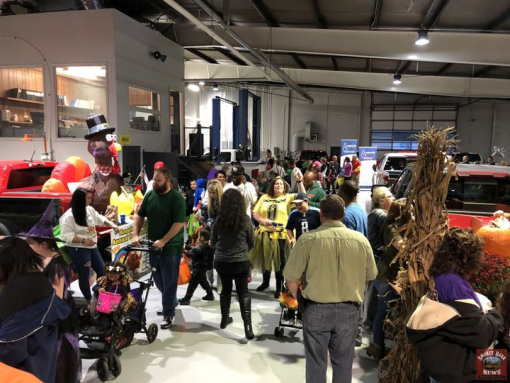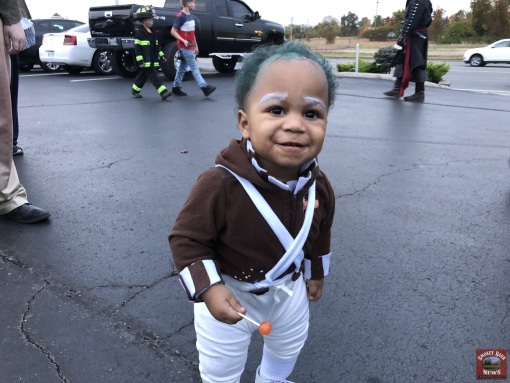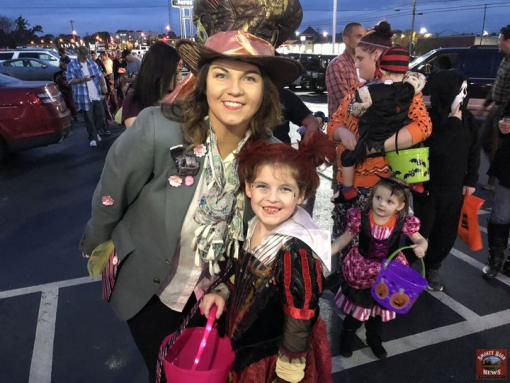 Brought to you by our sponsors!


Oct.28: The Adairville Wildcats Presents: The Wildcats TRUNK or TREAT
Saturday, October 28th 4:00-7:00pm
We invite you to dress your kids up, and come out to enjoy an evening full of Halloween fun at the Adairville Community Park. This is a free event!
-Music
-Obstacle course inflatable
-Games
-Costume contest
-Candy
-FISH FRY
..and more!
298 Hinkle St Adairville, KY 42202
**The city of Adairville is partnering with the Adairville Wildcats for this event, this is one that you do not want to miss!!**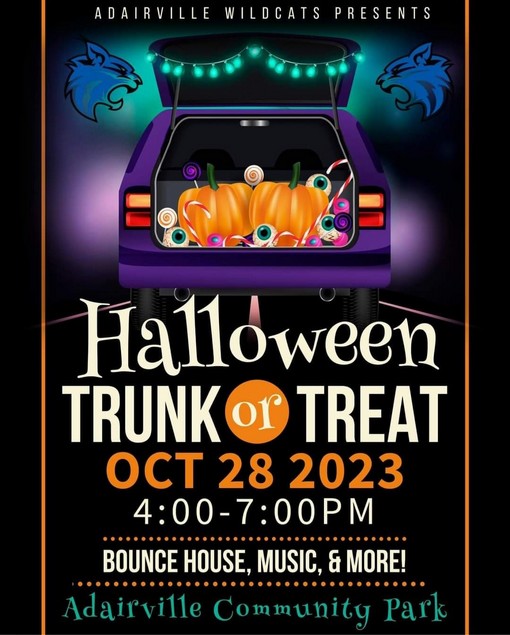 Oct. 29: Ridgetop, TN Trunk/Tent Or Treat – Ridgetop Station Park
Sunday, October 29, 2023 – RIDGETOP STATION PARK from 5:00 – 8:00 PM
"Please join us in our 3rd Annual Dave Wiley's Halloween in the Park. We are looking for trunk/tents to set up along the walkway at Ridgetop Station
Park and hand out candy to trick-or-treaters.
Please let us know if you would like to participate in this event. We look forward to any and all help, but mostly we look forward to seeing you there!
**** ALSO ACCEPTING CANDY DONATIONS AT RIDGETOP CITY HALL ****
Reach us at RIDGETOP[email protected] and/or FB – Ridgetop Parks & News Page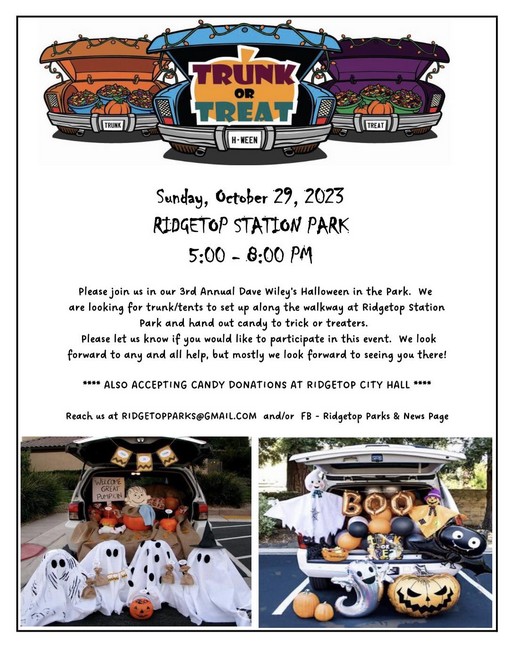 Brought to you by our sponsors!


Oct.29:  Calvary Baptist Church in Greenbrier – Trunk or Treat from 5:30-7pm
Parking lot & the Gym – Your children will be able to trunk or treat safely. While there, you can visit the gym and enjoy some fun activities.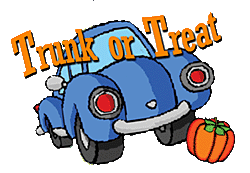 Oct. 29: Lifgehouse Fellowship Church Trunk or Treat
223 Gifford Place Joelton, TN from 5pm to 7pm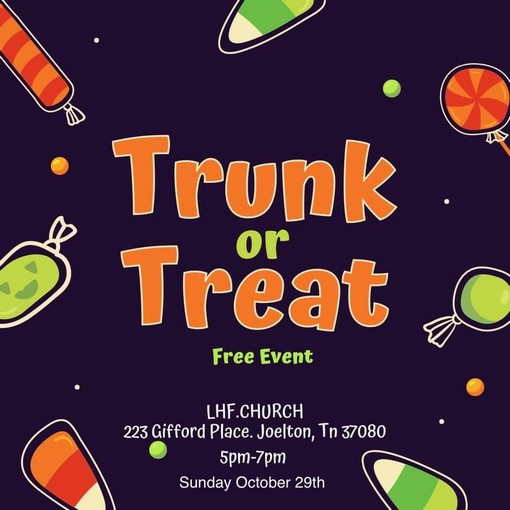 Oct. 31: Chili On The Square By the RC Senior Center
Come enjoy Chili, hot dogs, corn chips, dessert and a drink served in to-go boxes for just $10. This fundraiser is open to the public.
*ALL proceeds go to the Rob Co. Senior Center for day-to-day operations
Friendly Reminder: Donations Needed:
Sugar, bottles of water, paper towels, toilet tissue, Dawn dish
washing liquid, toilet bowl cleaner, windex cleaner, lysol spray, paper plates, napkins, plastic forks, spoons & knifes.
Come join us weekly…
for Jump Start your Joints, Chair Yoga, Bingo and Bingosize, Cornhole, Cards, Bocce Ball, Dominos, Chair Volleyball and coming next month Tai Chi. We even have Knitting and Harmonica. There is something for everyone to do. If you don't see it, ask and we'll see what we can do about adding it to the list. New classes are in the works.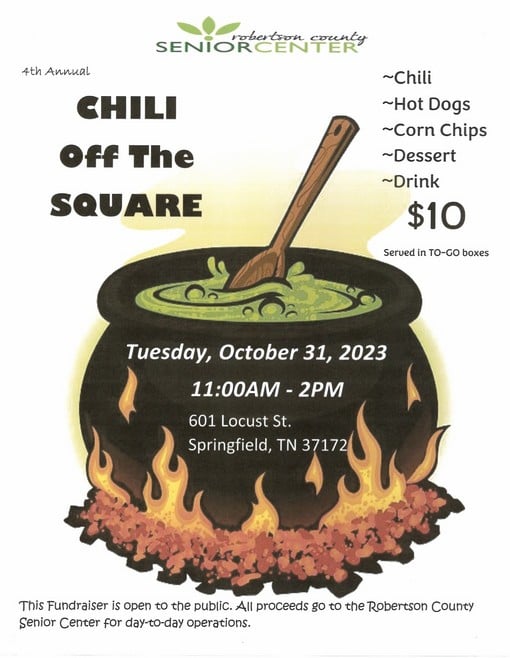 Brought to you by our sponsors!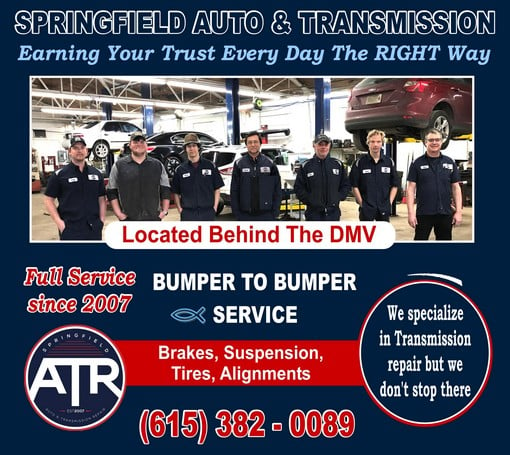 Nov. 3rd: FREE Food Giveaway Event By Mid Cumberland Community Action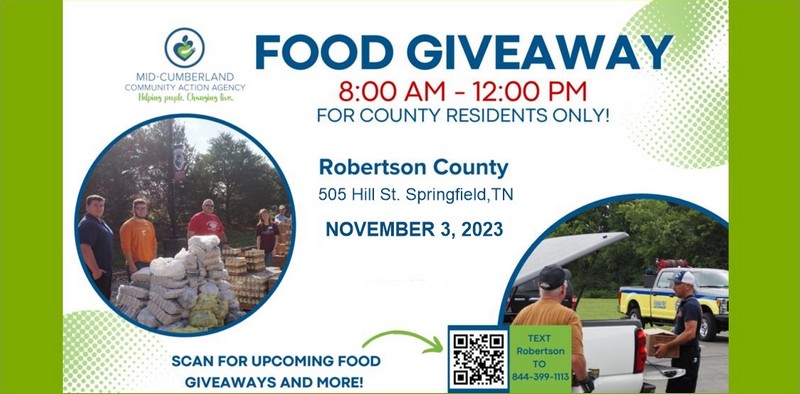 The Mid-Cumberland Community Action Agency is hosting a commodities giveaway on Friday, November 3, 2023 8a-12 noon at 505 Hill Street Springfield, TN. (MAP)
Clients wishing to receive food must show ID. (Robertson County residents only)
Volunteers needed
Be a part of our family Robertson County!
Mid Cumberland Community Action Agency is seeking volunteers to help us pack and distribute food. Don't miss this rewarding opportunity to give back to your community, volunteer today!
Call 615-742-1113 or Email: [email protected]
If you would like to volunteer please arrive by 8am.


Brought to you by our sponsors!


Nov. 4th: Community Outreach Free Giveaway of Winter Wearand Food Items By Rock House Missionary Baptist Church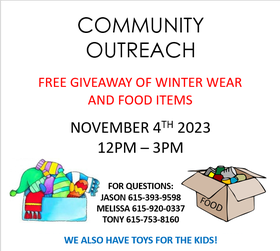 November 4th 2023 from 12pm – 3pm
Location: 8624 Cedar Grove Rd Cross Plains, TN
"Extending the love of god in our local community. If you or anyone you know is in need, please come see us! We have coats, gloves, hats, scarves, socks, throw blankets, and non-perishable food items. We also have toys for the kids!"
For questions: Jason 615-393-9598 or Melissa 615-920-0337 or Tony 615-753-8160



Nov. 4th: Springfield High Baseball Show & Shine
This is a fundraiser for the SHS Baseball team. Multiple classes for a variety of cars, trucks, bikes and Jeeps. Food,games, cars and family fun.
To Pre-Register: click here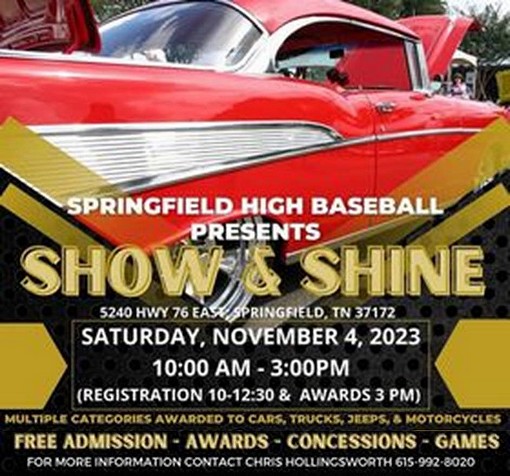 Thru November 18th: Coopertown men's Club Annual Turkey Shoot
October 21st 8:00AM until 2PM
• October 28th 8:00AM until 2PM
• November 4th 8:00AM until 2PM
• November 11th 8:00AM until 2PM
• November 18th Rain Date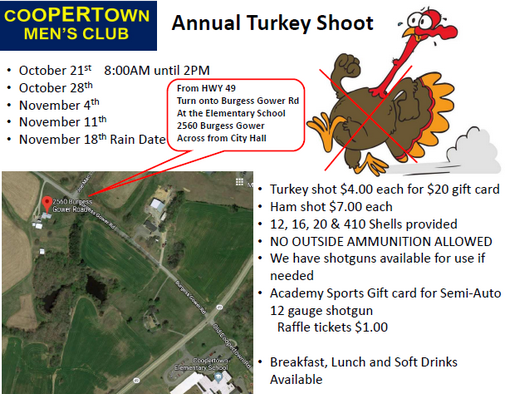 From HWY 49 Turn onto Burgess Gower Rd At the Elementary School 2560 Burgess Gower Across from City Hall
Turkey shot $4.00 each for $20 gift card
• Ham shot $7.00 each
• 12, 16, 20 & 410 Shells provided
• NO OUTSIDE AMMUNITION ALLOWED
• We have shotguns available for use if needed
• Academy Sports Gift card for Semi-Auto 12 gauge shotgun
Raffle tickets $1.00
• Breakfast, Lunch and Soft Drinks Available

Nov. 7: Community band performs a "Veterans Honor" Concert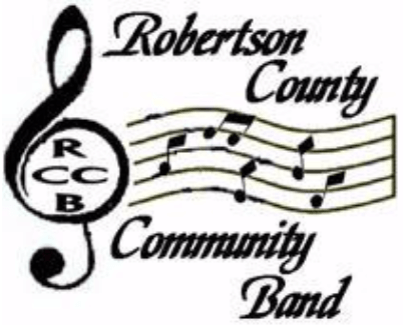 The Robertson County Community Band will present a "Veterans Honor" concert on Tuesday, November 7th at the White House Senior Citizens' Center located at 110D College Street in White House. The concert will begin at 7:00 pm and is free. Refreshments will be served during intermission.
The program will include a medley of patriotic pieces including, "America, the Beautiful", "America, (My Country 'Tis of Thee)", and the "Battle Hymn of the Republic". Another piece, the "Armed Forces Salute", is a tribute to all branches of our military. Following the intermission, the band will perform music from around the world, including "Out of Africa" (Africa), "Ammerland" (Germany), "Calypso Collage" (Bahamas), and "The Sound of Music" (Austria) and many more.
The Robertson County Community Band, in its eighteenth season, is always looking for new members. For more information about the concert, joining the band, or sponsorship, please call Janet Ozimek at 615-973-5771. Janet can also be contacted at [email protected]
We invite everyone in White House and surrounding communities to come join us as we express our appreciation to all who have served.

ONGOING EVENTS
Every Saturday Night – Racing at the Rim (Veterans Motorplex) in Greenbrier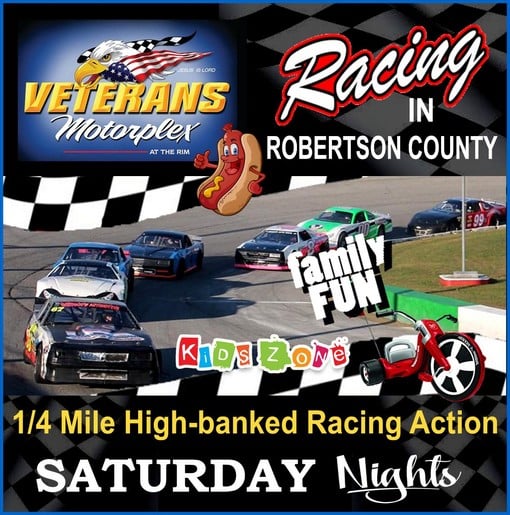 Home of Tennessee's Family Action Track! Racing Saturday nights though October on a fast 1/4 mile high-banked asphalt bullring…fun for the whole family!
Gates open at 4 – Racing at 6pm
Veterans Motorplex at the Rim (formerly Highland Rim Speedway) is a 1/4 mile oval asphalt track located off Exit 104 on I-65, just 20 minutes north of Nashville, TN.
WHERE:
6801 Kelly Willis Rd, Greenbrier, TN  – Call (615) 643-8725
The Speedway has abundant free parking both for fans and racers, and can accommodate haulers of all sizes. Race fans enjoy the racing action in the beautiful all-aluminum seating bleachers, and those needing special assistance can enjoy the racing action from the elevated wheelchair platform connected to the front stretch grandstands.
Racing every Saturday night!
TICKET INFO:
FAMILY PACK – $40 for 2 Adults and up to 6 minor children!
Adults $15 Students, Seniors & Military $12, Children 6-12 $5.00
**For Group Ticket pricing or Birthday Parties, click here. 
Great Concessions:
Fans and teams alike can enjoy mouth-watering food and drinks from our on-site concession stands located both in the grandstand areas and the pit area: Angus Beef Burgers, All Beef Hot Dogs, French Fries, Drinks, Whole Dill Pickles, candy and more!
About Veterans Motorplex at the Rim
Built in 1961 originally as a dirt track, Highland Rim Speedway has played host to several NASCAR legends, including the Alabama Gang. In addition, Highland Rim Speedway is the site of country music legend and racer Marty Robbins' first racing victory.
Veteran's Motorplex races the Pro 8 Late Model Series, Sportsman, Super Stock, Pure Stock, Legends, Bandoleros, Ridge runners, Baby Grand, Rim Runner, and Pro-4 Mod divisions.
Everyone can get great souvenir items as well as photos and videos of the racing action at the Souvenir Alley Souvenir Stand!
Follow the track on FaceBook for info on racers, divisions, winners, photos, action-packed videos and announcements of upcoming summer events!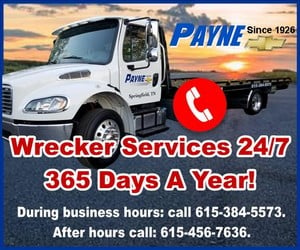 Pleasant View Cruise'n Groove-n every Third Saturday of the month
SATURDAY:  5 PM – 9 PM
2501 Pleasant View Rd, Pleasant View, TN 37146
Cruise'n N Groove'n cruise-in at the Pleasant View Community Park, 2501 Pleasant View Road, Pleasant View, TN.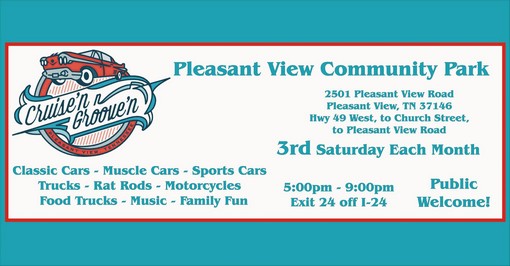 We have DJ music, Food Trucks, "Pick of the Month" sponsored by O'Reilly Auto Parts.
At the October event, we will have our annual Trunk N Treat for the kiddos. For more info, contact 615-746-0600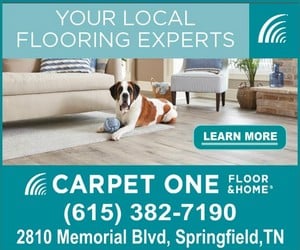 Every Wednesday – Classic Tin Cruise In – Springfield, TN
Located in the parking lot next to the Waffle House in Springfield. Every Wednesday night from 5-9PM. For more info call Shlby Horner at 615-336-2257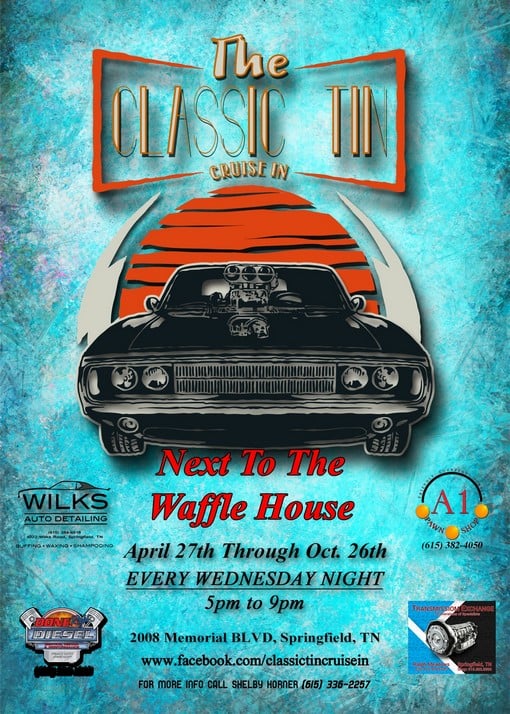 Third Friday each Month – Cruise In Highway 49 and Highway 257 – 4107 Flewellyn Road, Springfield, TN 37172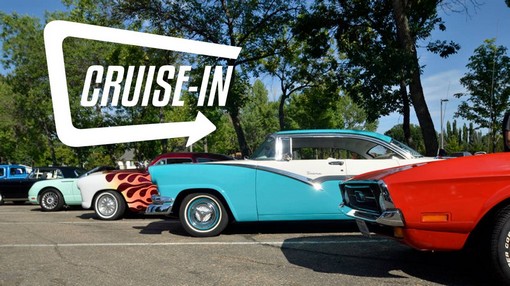 Monthly cruise-in by E-Z Lift Garage Doors at the junction of Highway 49 and Highway 257 – 4107 Flewellyn Road, Springfield, TN 37172 on the third Friday of each month through October 20th from 5 PM to 9 PM.
Open to all classic cars, trucks, Street rods, jeeps and muscle cars. Food trucks & music.
Contact John Bianchi 615-389-5880 or Jim, Hutchins 615-517-1423 or Larry Whitaker 615-419-5214
RC Senior Center Announcements

Inclement Weather Policy: We follow the Robertson County School System Policy. If schools are closed for weather related reasons, activities and outings are canceled unless otherwise notified.
Needs List: 8 oz. bottles of water; coffee & coffee cups, paper towels, toilet tissue, and legal size printer paper
Hours through March 2023 the Senior Center will open at 9:00 and close at 2:30.
TN HOPE LINE – Connect with compassionate, trained, and loving listeners for help, hope, & encouragement.
ARE YOU LONELY? AGE 60+?
M-F 10-4 EST 844-600-8262
A partnership of The Governor's Office of Faith-Based and Community Initiatives, Tennessee Baptist Mission Board, and Tennessee Commission on Aging and Disability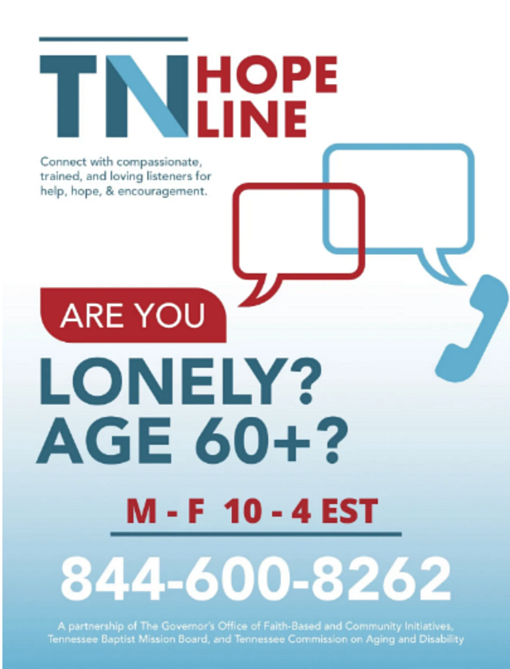 Mondays, Wednesdays & Fridays – Lunch at the RC Senior Center by Meals on Wheels

Meals on Wheels is a service through Mid Cumberland that provides hot healthy meals to Senior Adults  (age 60 and above) who cannot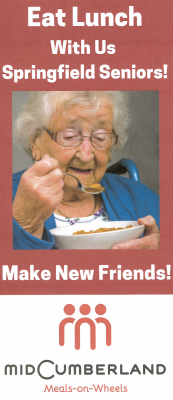 get one otherwise. There is not an income requirement and meals are free. Donations are accepted at any time.
If you would like to join us at the Senior Center for a congregate meal at lunch time, we would love to have you join us. You might even decide to stay and play a round of dominos, cards, or bingo.
Note: There is a form to fill out for all participants that can be picked at the center.
This is a good way to gather, make new friends, and enjoy some laughter. We look forward to seeing you!!
Cindy Farmer
Director
Robertson County Senior Citizens Center
Robertson County Senior Center In Springfield, TN
Lots of fun events every month, sign up for the newsletter. 
Check us out online!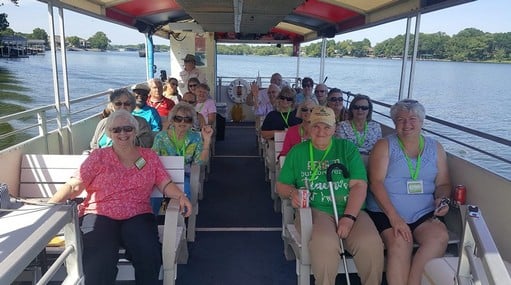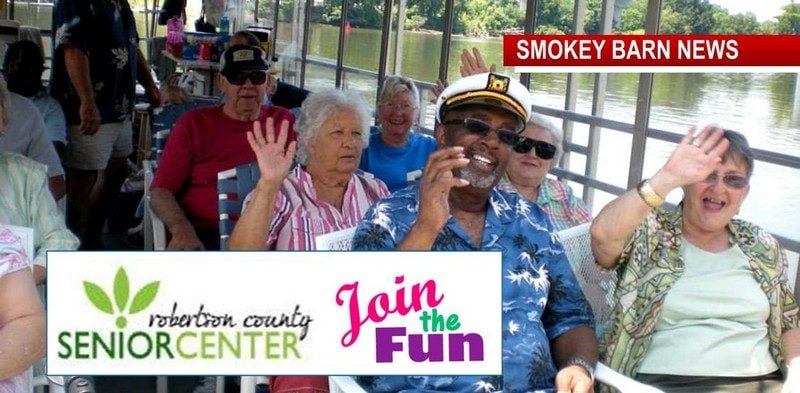 NOTICE: Food Assistance Available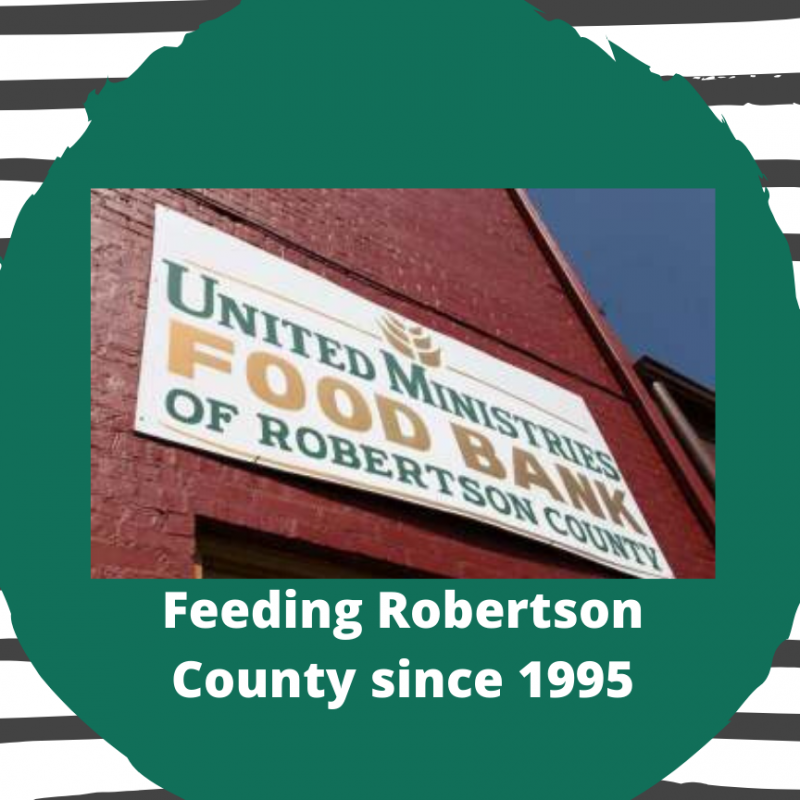 The United Ministries Food Bank would like to inform the residents of Robertson County that they are still helping with food needs.
If you are struggling to put food on your table they can help.
They are located at 808 S Main St. (beside Cope). Familes need to have ID's and Birthdays dates for all living at their residents.
Residents are welcome to come in monthly for assistance. If you have questions please call 615-384-8306.
Hours: Open Monday thru Thursday 10:30AM to 1:30 PM.

Notice: Food Pantry – Bethlehem Baptist Church Drive By Pantry 
Please drive up to Building A from the Hwy 76 entrance. Residents are asked to show proof of residence and an SSN# for each resident.
The drive-by pantry will be open on Wednesdays from 11am to 1pm.
Bethlehem Baptist Church – 5081 Bethlehem Road – Springfield, TN. 615-643-0333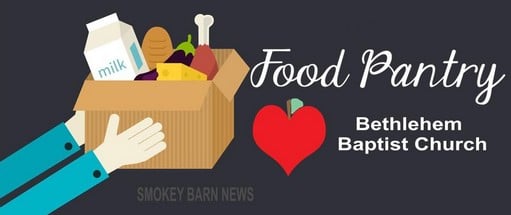 Reload this page often to see new events added…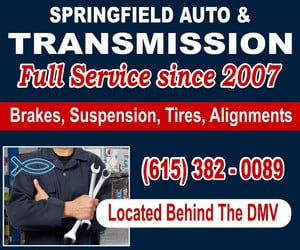 Millersville, TN Library
Click the Banner below for the full calendar of events including Art ventures, storytimes and more!

White House, TN Library
Click the Banner below for the full calendar of events including sewing, storytimes, anime' drawing, chess club and more!


Springfield's Stokes Brown Library
Click the banner for all the summer activities planned!


(Robertson County, TN)
The Robertson County Animal Control is overwhelmed by the current overpopulation of pets in our county
We have been working diligently to improve the situation in our area and lower our euthanasia rates. This has only been possible with support from our commissioners and mayor, and leadership of our Director Kevin Clinard. We promote spay and neuter. Please contact our office for information on low cost spay and neuter or to schedule to have your pet fixed.
Robertson County Animal Control
2900 W. County Farm Rd.
Springfield, TN 37172
Email: [email protected]
Phone: 615-384-5611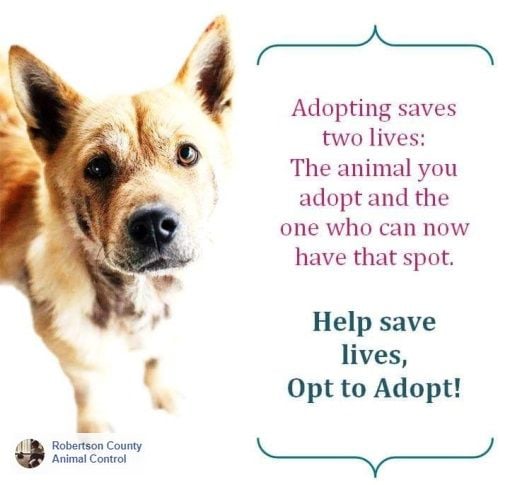 Orlinda, TN Byrum Porter Senior Center
ORLINDA TENNESSEE: (Smokey Barn News) – The Byrum Porter Senior Center in Orlinda, TN offers…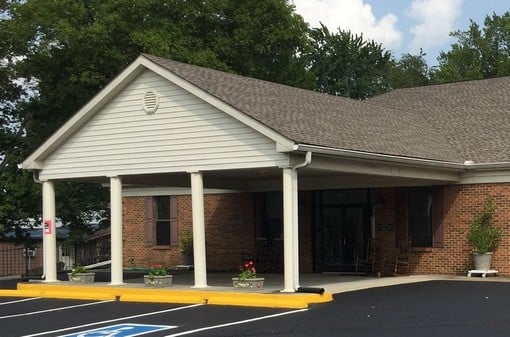 Byrum-Porter Senior Center in Orlinda, TN is open Monday – Friday from 8 am to 4 pm
We have everything from exercise classes, day trips, mystery lunches, extended trips, card games, dances and much, much more.
Checkout our newsletter to find out more about our dance themes, class times and trips on our website byrumporter.com or follow us on Facebook at Byrum-Porter Senior Center for all our fun activities.
Fitness after 50, Yoga & Tai Chi Exercise Classes, Dominoes, Canasta, Karaoke, Bridge, Shanghai Rummy, Footcare & Nail Appointments, massage appointments, paint classes and more. Request our monthly newsletter with all the details, just send an email to: [email protected]
Visit our exercise room
We have treadmills, stationary bikes, step climbers and a vibration training platform. If you can't get to our exercise classes or aren't comfortable in a group why not try this instead.
Thursday Night Dances: 
Come dance to the great tunes by The Good Time Charlie Band every Thursday night. Good Time Charlie Band rents the center on Thursday nights starting at 7 pm. Doors open at 6 pm. Limited menu available starting at 6 pm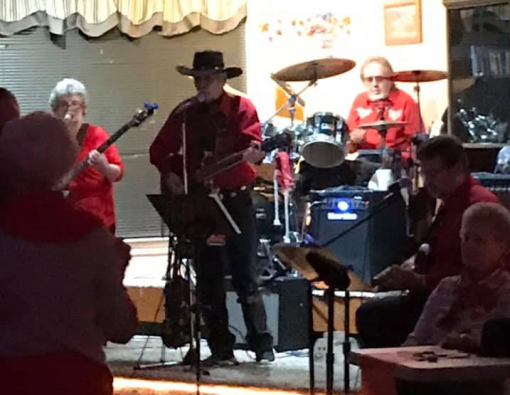 We love to Travel – Our 2021 Trips Collette Trips:
To view these trips, click here.
*All trips are subject to change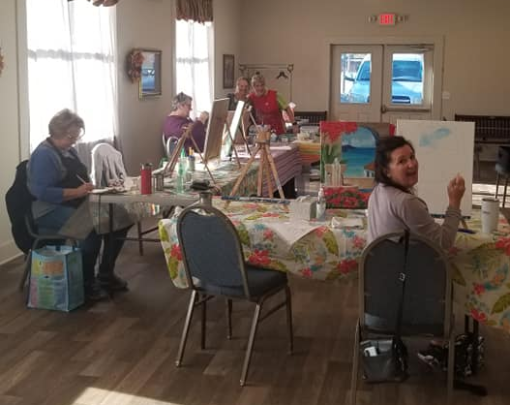 All events are subject to change. Changes will be posted on our Facebook page and our website.
Home Health supplies
We have walkers, canes, crutches, toilet risers, toilet bars, bed assist bars and a shower seat to loan if needed. We also have personal disposable hygiene items.
For updates call 615-654-3161
Location: 9123 Highway 49 E Orlinda, TN 37141
*The Center exists to make life more enjoyable for older adults, who reside in Orlinda and surrounding areas. Activities, Dances, Trips and much more.
*Coffee is always ready and waiting for you.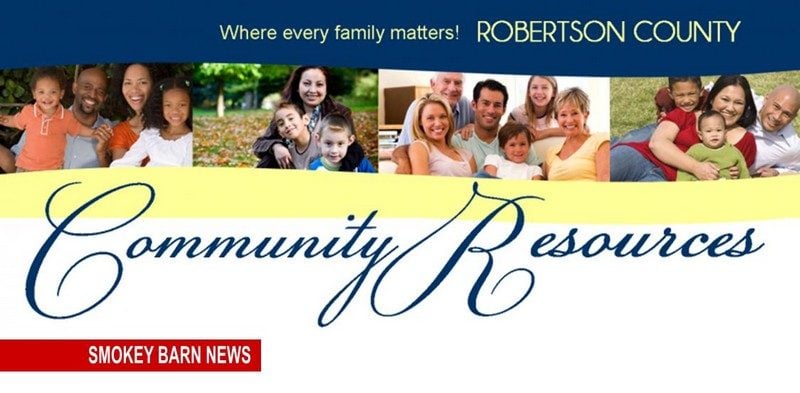 For A Full List of Family & Community Services, Resources & Meetings
Announce Your Event On
Robertson County's #1 News Source

School events, church events, community fundraiser events, community gatherings, fundraisers, Announcements, Public Notices & rallies in Springfield, Greenbrier, Adams, Ridgetop, White House, Cross Plains, Millersville, Cedar Hill, Coopertown & Orlinda in Robertson County Tn, Tennessee!