Fatal Motorcycle Crash Claims One Life In Cedar Hill
REPORT UPDATED:
CEDAR HILL TENNESSEE: (Smokey Barn News) – One person has died following a fatal motorcycle crash in Robertson County Wednesday.
The crash occurred in the 3800 block of Ed Ross Road roughly 5 miles southwest of Cedar Hill. The first call came into 911 around 3:50 pm. LOCATION OF CRASH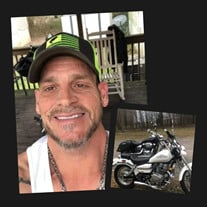 The rider, identified as 46-year-old Johnny McQuiston Sr. riding a Honda Shadow, was pronounced deceased at the scene due to extensive traumatic injuries, officials said.
Officials told Smokey Barn News that there were no obvious indications that the rider struck any other objects. The rider appears to have crested a hill that preceded a gentle curve just before the bike went down, officials said.
UPDATE: According to the THP's preliminary report of the crash, McQuiston (heading south on Edd Ross Rd) lost control in a right curve and was thrown from the motorcycle. The THP added that speed and wet road conditions likely contributed to the crash. Secondary agencies confirmed the roadway (blacktop) was slick following wet weather.
The body was transported to TriStar NorthCrest in preparation for the Medical Examiner's release.
The Tennessee Highway Patrol, Robertson County EMS, the Pleasant View Volunteer Fire Department, and the Robertson County Sheriff's Office all responded to the scene.
Reload this page for the latest information.