FBI Ups Reward For White House "Too Tall Bandit" Serial Bank Robber
WHITE HOUSE TENNESSEE: (Smokey Barn News) —The FBI is increasing the reward for information leading to the arrest and conviction of the "Too Tall Bandit" bank robber. According to the F.B.I., agents are offering up to $15,000 for information on the serial bank robber.
His first known robbery was in 2009 at Volunteer State Bank in White House, Tennessee and most recently two more in just one week in Jefferson County and in Strawberry Plains in Knox County last year.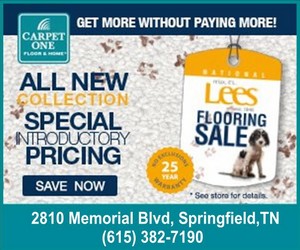 Knoxville's Safe Streets Task Force believes the man, dubbed the "Too-Tall Bandit" could be responsible for as many as ten bank robberies in East and Middle Tennessee and at least one pharmacy robbery in Farragut dating back to 2009.
From 2009 through 2012, the known robberies were confined to White House, Franklin, and Gallatin in Middle Tennessee. Known robberies in East Tennessee commenced in 2014, in Farragut, Jefferson City, Pigeon Forge, and Knoxville.
In all ten bank robberies, the "Too Tall Bandit" walked behind or jumped over the teller counter, threatened bank employees with a handgun (held in his right hand), and instructed bank employees to help him place money from the vault and teller drawers into a bag or backpack he brings with him. The suspect then instructs bank employees to identify monetary security measures. Before leaving, he then orders them to lie on the floor. All but one of the known robberies occurred in the Fall season of the year.
Usually, the robber exited the rear of the bank and was not observed in any getaway vehicle. In the robbery of Farragut Pharmacy on December 18, 2014, the suspect walked behind the pharmacy counter and instructed employees to place prescription opioids into a bag the robber brought with him, similar to the bank robberies.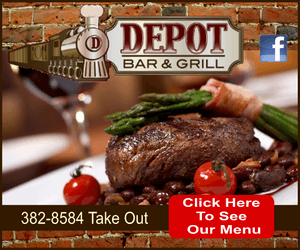 While victim and witness descriptions vary slightly, they generally agree the "Too Tall Bandit" is a male, approximately 40 years old, standing 6'3" to 6'6" tall, 210 to 250 pounds, possibly with brown eyes. He speaks with a deep voice and walks with a limp or unusual gait affecting his right leg. The robber wears dark-colored clothing, dark-colored gloves, work boots or shoes and wears a Halloween style mask or other face covering to obscure his identity. The suspect speaks with a non-southern accent.
Anyone with information regarding these crimes should call the FBI Knoxville Field Office at (865) 544-0751 or submit a tip online at: https://tips.fbi.gov.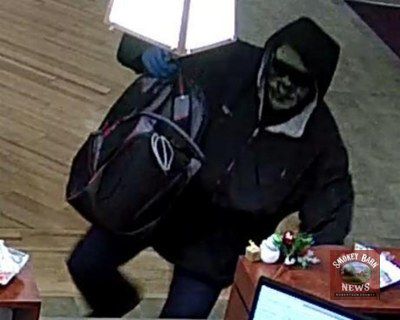 "The robbery at Volunteer State Bank in 2009 is still an open case for us," says White House Police Chief Pat Brady, "Our detectives are still working hand-in-hand with the FBI on leads on that case. Obviously, it's a multijurisdictional investigation so I have confidence that this case will be solved."
Chief Brady remembers the case, calling it "one of the more aggressive and well planned." Brady says that out of the few robberies that have occurred in White House, the robbery at Volunteer State Bank in 2009 is the only one unsolved thanks to great teamwork performed by White House Detectives and the FBI.
Below is a list of bank and business robberies for which the FBI believes the "Too Tall Bandit" may be responsible: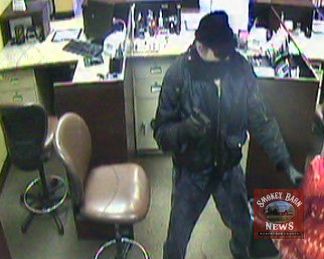 November 27, 2009 Volunteer State Bank White House, Tennessee, November 12, 2010 Sumner Bank & Trust Gallatin, Tennessee, November 09, 2012 SunTrust Bank Franklin, Tennessee, March 31, 2014 First Tennessee, Bank Farragut, Tennessee, November 24, 2014 Tri-Summit Bank Jefferson City, Tennessee, December 18, 2014 Farragut Pharmacy Farragut, Tennessee, November 13, 2015 Home Federal Bank Pigeon Forge, Tennessee, October 27, 2016 Capital Bank Farragut, Tennessee, November 17, 2017 BB&T Bank Jefferson City, Tennessee, November 24, 2017 Citizen's National Bank Knoxville, Tennessee.

Smokey Barn News (Advertisement)



We bring you ALL the News in and surrounding Robertson County, Tennessee.