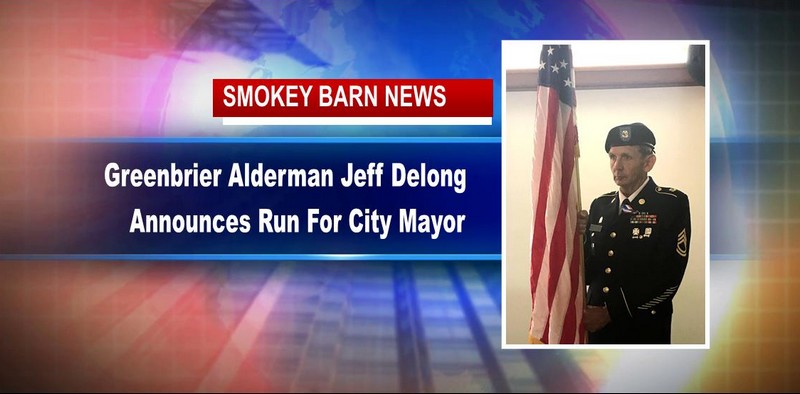 Greenbrier Alderman Jeff Delong Announces Run For City Mayor
GREENBRIER TENNESSEE: (Smokey Barn News) – Greenbrier Alderman Jeff Delong is announcing his candidacy to be the Mayor of Greenbrier.
Delong is a long time resident of Greenbrier and has served as Alderman for 14 years.
"A family man with a wife and 3 children, 11 grandchildren and 3 greatgrandchildren. I am a member of Ebenezer Baptist Church where I serve as Deacon and Sunday school director, " Delong told Smokey Barn News.
"I recently retired from the Tennessee Army  National Guard where I served 34 years including 2 deployments Operation Southern Watch and Operation Iraqi Freedom. I am in my second year serving as County Commissioner. I own and operate a service business in Greenbrier. My life has been dedicated to serving.
"I know the struggles of working every day trying hard to raise a family. I know what it is like when one flat tire or a dead battery can set you back and cause something else not to be paid,  I have been there.
"I also know what it is like for a small business owner to try to survive with all the regulations and rules. I believe that a person that works hard should be rewarded not regulated. My family has had 3 generations graduate from Greenbrier schools and a 4th started this year.
"I care about this city and will always do my best to put the will of the citizens 1st and would appreciate your support."
For information on the August Elections and candidates on the ballot – click Here