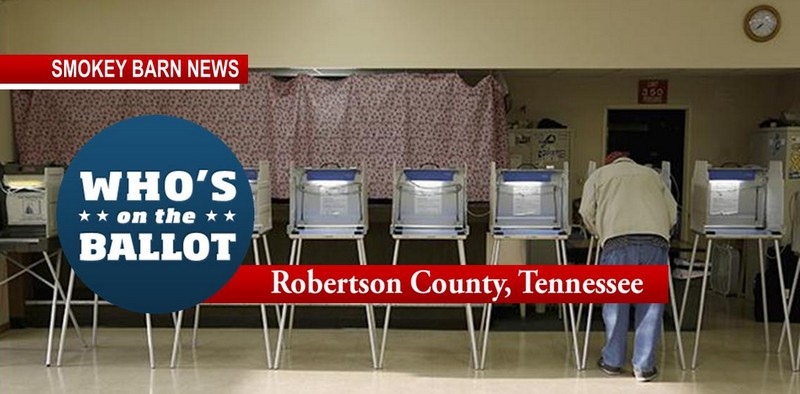 Who's On The August Ballot – State Primary, County General, City Of Greenbrier
ROBERTSON COUNTY TENNESSEE: (Smokey Barn News) – Below you will find voting information for elections in the State primary, County General and City of Greenbrier races in August along with a list of candidates on the August 6, 2020 ballot. Early Voting—Friday, July 17th thru Saturday August 1st for the August Ballot.

Online Voter Registration – Click Here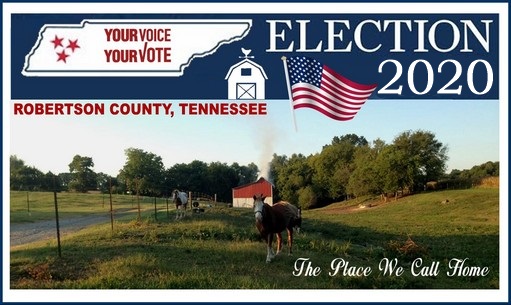 AUGUST 2020 LOCAL ELECTIONS
AUGUST 6, 2020 ELECTION
STATE PRIMARY, COUNTY GENERAL
CITY OF GREENBRIER
*PRECINCT LOCATIONS LISTED BELOW
Last Day to Request Absentee Ballot—Thursday, July 30, 2020
Early Voting—Friday, July 17th thru Saturday August 1st
Online Voter Registration – Click Here
State Primary Offices to be nominated:
U.S. Senate
U.S. House of Representative-District 6
State House of Representative-District 66
County General Offices to be elected:
Circuit Court Judge Part V
Assessor of Property
County Commissioner – unexpired term for
Districts 1 and 11
Highway Commissioners –Districts 1 thru 12
School Board Members – Zones 3, 4, 5, and 6
City of Greenbrier:
Mayor and Aldermen from Wards 1, 2 and 3
Offices to be elected: Ward 3 – One Alderman – unexpired term

July 23, 2020 – Voting at 100 years old..
"What a Blessing it was today to have Mrs. Roberta Bell to come and Early Vote in Robertson Co.," said Cathy Hamsley with the Robertson County elections office. Mrs Bell is 100 years old! Have you voted?

Assessor of Property
Chris F. Traughber – Incumbent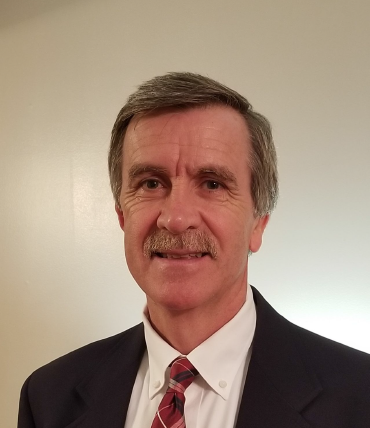 Chris Traughber announces that he is seeking re-election as the Robertson County Assessor of Property
Chris is a 1979 graduate of Jo Byrns High School and earned his Bachelor's of Science degree from Austin Peay State University in 1984, majoring in Computer Science with a Business Administration concentration.
He went to work for the Robertson County Assessor's office in 1984 as a Field Appraiser and was promoted to Chief Appraiser in 1991. In 2008 he was elected as the Robertson County Assessor of Property and continues to serve in that capacity.
In striving to serve the public to the very best of his ability, he has completed several courses sponsored by The International Association of Assessing Officers and by The State of Tennessee Division of Property Assessments. The courses include:
Fundamentals of Real Property Appraisal
Income Approach to Valuation
Assessment Administration
Assessment Ratio Studies
Basic Mapping
Advanced Mapping
Laws and Essentials
Personal Property Appraisal
As Assessor he has been active in the Tennessee Association of Assessing Officers, serving on the Board of Directors, The Executive Committee and The Legislative Policy Committee. He was named Middle Tennessee Assessor of the Year in 2012 and was honored and congratulated for this achievement by The State of Tennessee House of Representatives Joint Resolution No. 149.
Chris is a member of the Springfield Kiwanis Club, having served on the Board of Directors and is a past President of the organization.
He is a member of the Robertson County Chamber of Commerce, having served on the Board of Directors and is a graduate of the Chamber's Leadership Robertson County program.
Chris and his wife, Lisa Ayres Traughber, reside on the family farm, having lived there since their wedding 36 years ago. They have a daughter and son-in-law, LlieAnna and Dane Rigsby, of Springfield.
"Serving Robertson County in the Assessor's Office has been an honor and a privilege. I have had the opportunity to meet and work with many of the citizens and believe that some of the finest people in the state live in our county. My hope is to continue to serve Robertson County to the best of my ability in the years to come and therefore would appreciate your vote and support in this election. Please consider voting for me on Thursday, August 6, 2020, or during early voting which runs from Friday July 17 until Saturday August 1, 2020. Thank you." Learn MORE…
Darrell Denton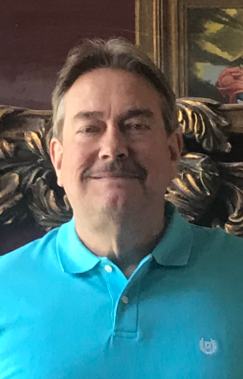 My name is, DARRELL DENTON, I'm asking you for your SUPPORT on August 6th. Our Property taxes are our Counties & Cities number one yearly source of income to provide us services needed. For the Counties Sheriff dept or the Cities Police dept., Emergency medical services to Fire Services, our County & City Municipal depts., County highway & City roads, our School System Countywide, Our County Mayor & Commissioners, and other services provided by our County & Cities. All these paid for by US with our monies from our property taxes. Regardless we PAY our share & they will continue to increase when needed. But to have someone come and walk your property to see if you have made an improvement to your house or farm? You added a new fence, had siding put on your home, got a new storage building, repaired your old barn, or you paved your drive! WHATEVER? Then have the AUTHORITY to penalize you for improving your property & the POWER to RAISE YOUR TAXS because you've tried to better your property ??? I DONT AGREE !!! You will never see me on your property trying to find a REASON to RAISE your TAXES, just because you have worked hard for years to have your dreams come true. IT'S JUST NOT RIGHT! I spent over 24 years as an elected official as an Alderman & then Mayor in the City of Ridgetop, until 2016 when I didn't seek re-election. I ran for office 6 times & never lost because the citizens knew I STOOD behind them. IF you Elect me, YOU ARE MY BOSS!!!! I will work for you & always represent you & your best interest! Jesus Christ is my Savior, & I can promise you I will always be available for you & your needs NOW & AFTER the election. Anytime my phone is on 615-714-6153. It's TIME FOR CHANGE & WE CAN MAKE THAT CHANGE TOGETHER!!! I need your VOTE on August 6th, Thank you SO MUCH !!!!

City of Greenbrier Mayor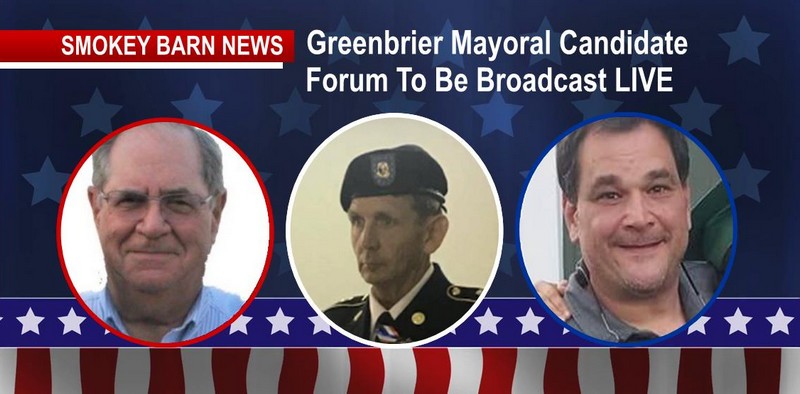 Lanny Adcock –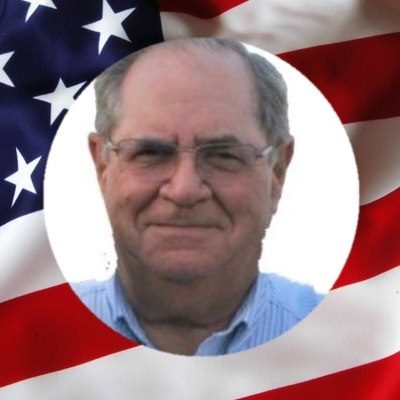 I want to introduce myself to the citizens of Greenbrier, that may not know me.
My name is Lanny Adcock and I am a lifetime resident of Robertson County. I served as a county commissioner for 22 years. During those 22 years, I served 12 years as chairman of buildings and grounds, eight years on the Robertson county sheriff Law enforcement community, four years on the Robertson County fire department committee and three years as chairman of the Robertson county budget committee. During the three years as chairman of the budget committee, two of the three years were with a balanced budget of 160 million.
*Conservative*
*Believe in operating with a balanced budget*
*100% support local law enforcement*
I also want to answer a few questions about where I stand on a few subjects.
• I am a conservative
• I am not in favor of raising property taxes
• My focus will be to do what is best for the city of Greenbrier and its citizens
• I believe functioning with a balanced budget is a necessity
• I feel workers should be placed based on their qualifications to do a specific job
• I believe in being fair but firm
• I am for giving back and helping others in our community
Jeff De Long –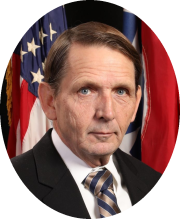 Delong is a long time resident of Greenbrier and has served as Alderman for 14 years.
"A family man with a wife and 3 children, 11 grandchildren and 3 greatgrandchildren. I am a member of Ebenezer Baptist Church where I serve as Deacon and Sunday school director, " Delong told Smokey Barn News.
"I recently retired from the Tennessee Army National Guard where I served 34 years including 2 deployments Operation Southern Watch and Operation Iraqi Freedom. I am in my second year serving as County Commissioner. I own and operate a service business in Greenbrier. My life has been dedicated to serving.
"I know the struggles of working every day trying hard to raise a family. I know what it is like when one flat tire or a dead battery can set you back and cause something else not to be paid, I have been there.
"I also know what it is like for a small business owner to try to survive with all the regulations and rules. I believe that a person that works hard should be rewarded not regulated. My family has had 3 generations graduate from Greenbrier schools and a 4th started this year.
"I care about this city and will always do my best to put the will of the citizens 1st and would appreciate your support.
Burtis Ridge –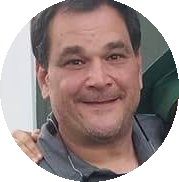 "A Fresh Start" My name is Burtis Ridge and I am a citizen of Greenbrier and have lived in Robertson Co for most of my life. I love this town and as Mayor my plan is to make this city safer and cleaner for the residents who enjoy living here.
•We need to add sidewalks near our schools so, our kids do not have to walk on the edge of the highway.
•We need to slow folks down as they use our highways and roads.
•We must add signaled crosswalks in the town square.
•We need to get a severe weather warning system in place that works.
•We need to add an auxiliary fire station on the opposite side of the railroad tracks equipped for emergencies.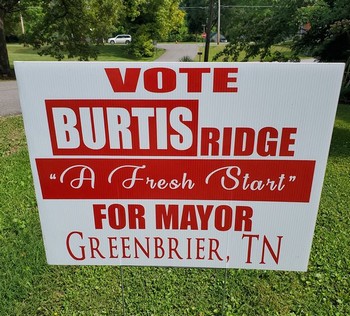 •We need to enforce codes so that our city remains beautiful and inviting to visitors and citizens of Greenbrier.
•We need to add American flags in prominent places throughout the city.
•We need to maintain a balanced budget while providing the services that Greenbrier needs and requires while keeping taxes low.
I would appreciate your vote and will work hard for you if you give me a chance.
Sincerely,
Burtis Ridge
Candidate for Mayor
City of Greenbrier, Tn

City of Greenbrier Alderman Ward 3
(Vote for 2)
Bill Deaver – Incumbent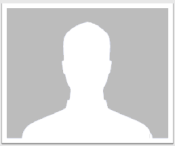 Write-In

City of Greenbrier, Alderman Ward 1
(Vote for 2)
Carol Fagg – Incumbent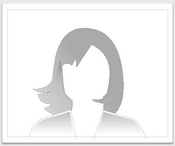 Sam Owen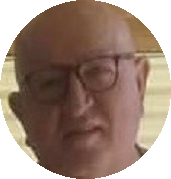 Running to be your Alderman in Ward 1.
Email any concerns/questions to [email protected] Learn MORE…

City of Greenbrier, Alderman Ward 2
(Vote for 2)
Steve L. Higdon – Incumbent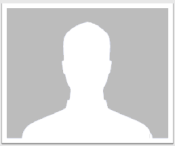 Write-In

County Legislative Body, District 1
(Vote for 1)
Robert (Bobby) L. Couts Jr. – Incumbent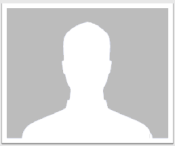 Write-In

County Legislative Body, District 11
(Vote for 1)
Steve Haley – Incumbent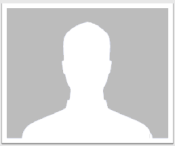 Write-In

Highway Commissioner, Zone 1
(Vote for 1)
Jimmy Stark – Incumbent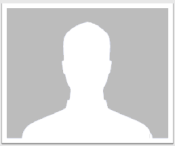 Paul E. Creasy Jr. –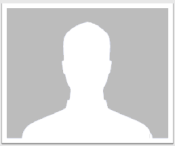 Highway Commissioner, Zone 2
(Vote for 1)
Ralph (Fred) Head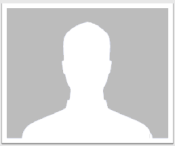 Write-In

Highway Commissioner, Zone 3
(Vote for 1)
Ralph M. White – Incumbent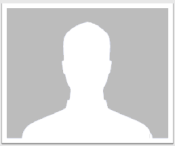 Write-In

Highway Commissioner, Zone 4
(Vote for 1)
Donnie Martin – Incumbent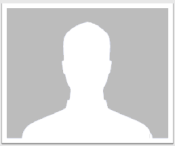 Write-In

Highway Commissioner, Zone 5
(Vote for 1)
Charlie J. Cook  – Incumbent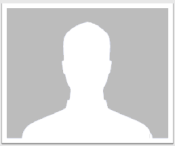 Write-In

Highway Commissioner, Zone 6
(Vote for 1)
William (Willie) Peach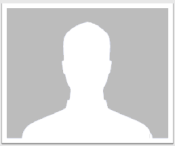 Write-In

School Board, Zone 3
(Vote for 1)
Jeff White – Incumbent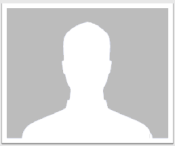 Write-In

School Board, Zone 4
(Vote for 1)
Scott Rice – Incumbent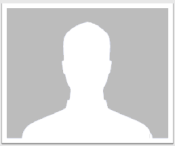 Write-In

School Board, Zone 5
(Vote for 1)
Stephen Ayres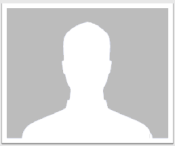 Write-In

School Board, Zone 6
(Vote for 1)
Connie Hogan – Incumbent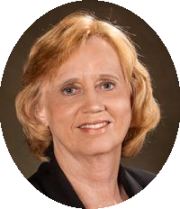 Connie Hogan is the District 6 representative on the Robertson County Board of Education in Tennessee.
She was first elected to the board in 2012.
Hogan sought another term in the general election on August 4, 2016.
She successfully won re-election to her seat. [email protected]
Write-In

Official Ballot State Of Tennessee Robertson County August 6, 2020 State
Republican Primary
United States Senate Vote For One (1)
Clifford Adkins (R)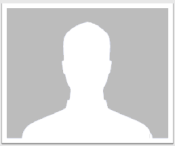 Natisha Brooks (R)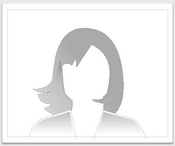 Byron Bush (R)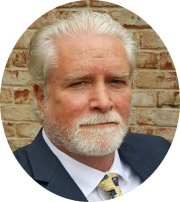 "It matters…what you believe… and who will represent us in Washington."
Dr. Byron Bush is a Nashville resident and dentist running to represent the great state of Tennessee in the U.S.Senate in 2020. He has been married to his best friend, Kelly Diane Bush, for more than 30 years. Dr. and Mrs. Bush have two sons and a granddaughter.
As a small business owner with a thriving practice, Dr. Bush knows what it takes to grow the economy and strengthen job creation so that Tennessee continues to be a great place to live, work, and raise a family.
He is an Honors graduate and former instructor of Meharry Medical College and Tennessee State University, School of Hygiene; and of Trevecca Nazarene University and has served as an educator in both college and high school settings, helping to teach the next generation to work hard and cherish the uniquely American freedoms of active citizenship.
Dr. Bush has spent decades involved in the community serving on the Governor's Alliance for a Drug Free Tennessee, founding the Never Ever Drugs campaign,and helping with the Save the Children Coalition.He has also worked to support and strengthen the Tennessee Republican Party at numerous levels, serving as a Tennessee delegate to two Presidential Conventions and as the statewide Issues and Platform Committee Chairman;previously running for office to "Break the Cycle" of too many taxes and too much spending. To drive the point home, he rode his bike more than 1,000 miles across the state.
Dr. Bush continues to actively speak out against judicial corruption, fighting both in the public square and the courts for fair and impartial justice for all Tennesseans.Having been the victim of corrupt judges himself, he believes immediate reforms are needed to restore honesty and integrity to Tennessee's courts.In the Senate, he will make it a top priority to increase transparency and accountability in the nation's judicial system and support the nomination of judges who will make decisions based on the Rule of Law and facts, not their personal relationships and self-interest.
Dr. Bush is currently a Board member of Nashville's First Church of the Nazarene, and has been involved at multiple levels in teaching Sunday school and organizing the church's worship music program.
In his free time, Dr. Bush enjoys medical missions work, playing basketball, scuba diving, and is an instrument rated pilot.
"A BETTER TENNESSEE… MAKES A BETTER AMERICA…I'm asking for your vote for the U.S. Senate so that together we can eliminate government corruption, restore power to the people, and increase the personal freedom and liberty that make ours the greatest nation on Earth." –Dr. Byron Bush Learn MORE…
Roy Dale Cope (R)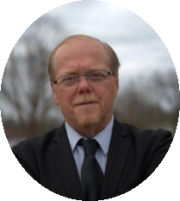 "I am not the choice of the special interests, or the political class in Washington. I am not running to be their Senator. I am running to be yours."
My Priority is You! Roy Dale Cope is a pharmacist, small business owner, U.S. Navy and Commissioned Officer of the U.S. Public Health Service Veteran.
After serving four years in the United States Navy in the early 1980s, he landed a job at Tuftco Manufacturing as an electrician. A year later he founded his own company, Cope Properties, and Construction, and began buying and rehabilitating properties in the Chattanooga, TN area. He later founded CPC Concrete Finishing, Inc, managing a number of concrete finishing jobs in the Southeast, including Walmart Supercenters.
In the late 1990s, he decided to return to college, fueled by his love of biology and medicine. After earning honor degrees in Biology and Business Administration, he enrolled in Samford University, where he was awarded a Doctor of Pharmacy degree in 2005. Afterward, he served as a Commissioned Officer of the U.S. Public Health Service in Arizona and South Dakota. He had also served as an intern in Montana. In 2008, he founded Highland Pharmacy in Ringgold, GA, just south of the Tennessee border.
Dale and his wife Joy are the parents of a daughter and two sons. He is an active member of the International Community Baptist Church (ICBC) and has served as an elder of the Filipino American Association of Greater Chattanooga. Learn MORE…
Terry Dicus (R)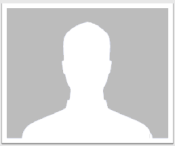 Tom Emerson, Jr. (R)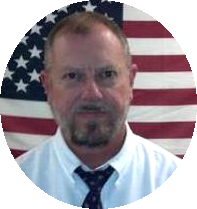 My Service to This United States of America began in 1974 when I joined the United States Navy. After U.S. Navy schooling I was assigned to the USS John F Kennedy (CV-67) Aircraft Carrier. I served on board for four years and three months. During my service on board the USS JFK, I made three Mediterranean Cruises and one NATO Cruise and was promoted to supervisor of the EDS Division a year before the end of my enlistment. My Rate and Rank was Data Systems Technician Second Class Petty Officer. I was Honorably Discharged at the end of my six year enlistment. My wife and I began our family and I deemed it necessary to be at home each night to assist my wife in raising our children.
​My wife Terry and I have been married for 46 years. We have three children who are grown now and five grandchildren. Our first born child, Jessica Elizabeth had heart disease her last year and a half and died in my arms on a Sunday morning at her young age of four years old. While Jessica was brewing in my wifes belly, and I was at sea again, I told my fellow sailors in my EDS Division what my wife and I had chosen for her Name. Jessica Elizabeth Emerson. Everyone of my co-workers/sailors told me, "Tom, That is a powerful name. Your Jessica, with a name like that, will be the first Female President of the United States". This is just a little lighter side of my first born.
​Jesus is my and my families Lord and Savior. I would not be here today if it were not for Jesus' Love, Healing, Power and Grace in my and my families lives.
​Since terminating my enlistment in the U.S. Navy, I have always desired to Serve my Country again. I have served as treasurer, secretary, and president/chairperson of a Republican District in Shelby County (Memphis), and as treasurer and secretary in the Tipton County Republican Party.
​I am running as a Republican Candidate for the United States Senate to SERVE the citizens of Tennessee and America. I see many things that need to be corrected in Washington in regards to career politicians and service to American Citizens.
​My platform has 25 items that I am very serious in accomplishing as Tennesse's next United States Senator. My Platform will be public and a part of my website, so all Tennesseans can read and decide which Republican Candidate is the best choice to SERVE Tennesseans. Learn MORE…
George S. Flinn, Jr. (R)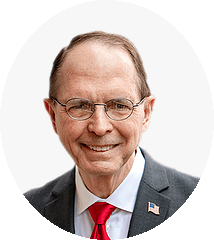 "We don't need any more soundbites or slogans from our elected officials, we need them to implement real solutions. As a physician and a business owner, I solve problems every day and can implement solutions to our biggest problems."
All of my experiences in life and business will translate to implementing real solutions for us in the U.S. Senate.
I certainly understand the need to provide a frame of reference of who you will be hiring to be your next Senator, as long as we do not lose focus on what's important – actually implementing real solutions to the complex problems we face.
Typical campaigns provide long resumes of the candidates that tout his/her past accomplishments. They produce slick ads that inflate what they have really accomplished and distract us from the truth – that they do not have solutions. Sure they may have ideas or even values that we can support – but can they actually get anything done. All too often the answer is NO.
Flinn 2020 no background Proud Suit8-bit
In my opinion, we must stop electing people that try to sell or entertain us. We must stop choosing people because they can deliver a great sound bite. We must look deeper. Political insiders, those controlled by special interest, those seeking fame and those wanting to live the glamorous life on our taxpayer dollars should be avoided. I am offering you an alternative. I focus on real solutions that we must implement. I hope you will join me in my effort to embrace real solutions.
Of course, I want you to know who I am and to show you proof that I can get things done, so here is my resume. And as you can see I have completed more than a few things. And I'm not done. Please contact me and let me know about your life, experiences and national problems we can address together. Learn MORE… [email protected]
Bill Hagerty (R)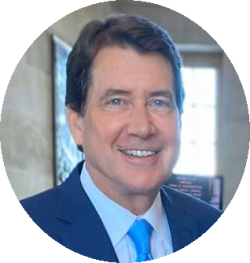 Father. Husband. Proud Tennessean. Conservative for US Senate. Former US Amb. to Japan, Donald Trump Transition Leader + TN Victory Chair.
"When I saw the threat to Tennessee and our country from the Democrats' liberal socialist agenda, I felt called to act. We must stand up to the Democrats' liberal socialist agenda that would deeply damage the America we know and love. But I need your generous support to win."
"Tennesseans deserve a conservative senator who will work with President Donald Trump to drain the swamp, confirm constitutionalist judges, keep our economy growing, and build the wall." Learn MORE…
Jon Henry (R)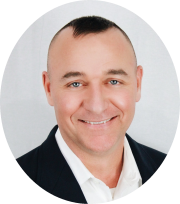 "Hey, I'm Jon Henry. I am from Tennessee and I'm running for US Senate. I will uphold the virtuous conduct expected from a US Senator and work hard to keep Tennessee strong."
Where I've Come From
My name is Jon Henry and I was raised in Riddleton, a small farming community in Middle Tennessee. After marrying my wife of 30 years, I served in the United States Marine Corps for over 27 years.
Where I've Been
Through my career in the Marines, I've learned to listen and lead. Since retiring, my desire to serve continues to grow as I seek the US Senate seat for the great state of Tennessee. My military service, combined with a work ethic formed early in life on a farm, has developed the type of leadership I will display as your Senator.
Where We're Going
It is important to look closely at where we are going. What will our country look like in 10, 20, even 50 years from now? Actions, not just words, by our leaders today gives us a glimpse at what we can expect. Our state needs a ethical Senator, steeped in virtues, who reflects the people of Tennessee. Learn MORE…
Kent A. Morrell (R)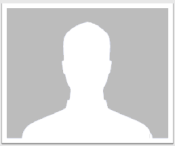 Glen L. Neal Jr. (R)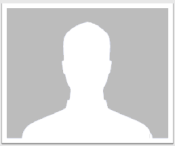 John E. Osborne (R)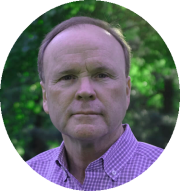 I was born in Nashville in 1954, the ninth of ten boys. My father was a truck driver and my mother stayed busy raising their 10 sons. As a child we lived on a small farm and always had something to do, working the farm and enjoying the outdoors. At the age of 12, I began working for my uncles during the summer and after school at their meatpacking plant, Elm Hill Meats. Upon turning 16 I was driving a delivery truck for them, all while attending Father Ryan and then McGavock High School. In 1980, I graduated from MTSU with majors in both Political Science and Social Economics.
After graduation, I acquired my real estate license and worked in real estate and also helped my older brother who was in the grocery business. I fell in love with the grocery business and decided that was the career for me. In January of 1985, I purchased my first grocery store in the town of Baxter, Tennessee, and the following year I bought my second store in Nashville. Over the next 35 years, my brothers and I have owned multiple stores throughout middle Tennessee under the BiRite and Piggly Wiggly brand names.
My wife Teresa and I live in Nashville and are the parents of three daughters. All three excelled in school and are Vanderbilt graduates. They were taught the importance of serving their community and have all made us proud. Our firstborn, Clare, is a nurse at Vanderbilt Children's Hospital, Sarah is a second-grade teacher at Christ the King School, and Katie is a library associate for the Nashville Public Library and is pursuing her master's in Library Science.
My only experience with politics was in 1994 when I ran for Congress because I was fed up with the federal government and the mounting national debt. Since that time it has only gotten worse. I am not a politician but I pride myself on my business and financial common sense – something that is desperately lacking in Washington. Learn MORE…
Aaron L. Pettigrew (R)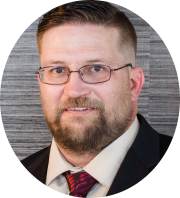 I am a proud Tennessean by choice! Some people may believe that it is important to have someone in office with a generational family history here in Tennessee. I cannot offer that. However, I can offer that I am here because Tennessee is where I want to be, not just because this is where I was born. I am originally from Wyoming and my current career as a professional commercial driver is one that can provide a decent living anywhere in the United States and many other countries as well. I chose to come to Tennessee, this is where I call home. Don't get me wrong, I am proud of my Wyoming roots but I want you to understand that I am here in Rutherford County, Tennessee because this is where I want to be! Now, after making my home here, I want to serve you! Learn MORE…
David Schuster (R)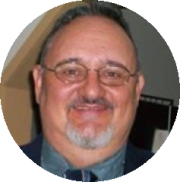 11 yr AD Navy vet (disabled), 11 yr owner small business, Running for U S Senate for the state of TN. (R)
David Schuster was born in Leominster, Massachusetts.
He served in the United States Navy from 1982 to 1992. Schuster attended various military schools while in the Navy. His career experience includes working as the owner and operator of D&D Crane in Jacksonville, Florida. Learn MORE…
Manny Sethi (R)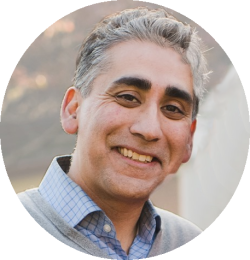 "I'm not a politician. I'm a surgeon, a conservative, a Republican, and an outsider. I can't wait to meet you on the campaign trail."
"I am the product of the American Dream in Tennessee….For too long career politicians in Washington have said one thing and done the other while people in places like Coffee County, and the rest of Tennessee pay the price for a government that is out of touch with its own citizens. Whether it is fixing healthcare, cutting runaway spending, stopping illegal immigration, or ending the opioid epidemic, I believe President Trump needs a trauma surgeon in the Senate who can act decisively for his patient, the people of Tennessee." Learn MORE…
Write-in
United States House Of Representatives District 6
(R) Vote For One (1)
John Rose (R)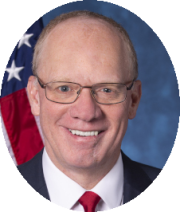 John Rose grew up in Cookeville, Tennessee in Putnam County and is a lifelong resident of Tennessee's Sixth Congressional District. As a child, he worked with his father on their family farm in the Temperance Hall community in DeKalb County to continue the family farm's 200-year legacy. John graduated from Tennessee Technological University in Cookeville with a bachelor's degree in agribusiness economics. He went on to complete his Master of Science in agricultural economics at Purdue University and his Juris Doctorate at Vanderbilt University.
After law school, John co-founded Transcender Corporation, a company that earned the prestigious Music City Future 50 Award five consecutive years. Transcender Corporation was sold in November 2000 to Information Holdings, Inc. later becoming part of Kaplan, Inc., a wholly-owned subsidiary of Graham Holdings Company, formerly known as the Washington Post Company. Rose currently owns and is the president of Boson Software, LLC, which trains IT professionals across the country. In 2002, at the age of 37, he was appointed Commissioner of Agriculture for the State of Tennessee. He has chaired the Tennessee State Fair Association since 2010.
John and his wife Chelsea have always been active in their community and enthusiastic supporters of Future Farmers of America, the Tennessee State Fair, and Tennessee Technological University. Having long been involved in trying to make his community and state a better place in which to live, raise families, and prosper, John has often been disturbed by the disparity between politicians' promises and the actual outcomes for our state and country. This concern led him to successfully run for Congress in 2018. His deep desire to fight for the next generation of farmers, entrepreneurs, and all young Americans is his constant inspiration, and he believes if Tennessee values are applied in Washington we will truly build a better future for our nation.
As a farmer, John believes in individual responsibility and getting burdensome Obama-era regulations and mandates off the books. He is an eighth-generation farmer and understands the pride found in hard work. He knows the challenges Tennesseans face when big government gets in the way.
As a businessman, John brings pragmatic, common-sense solutions to the table. He believes in getting things done efficiently, without wasting years on the same issue, and that operating more like a business will help America flourish.
As a political outsider, John understands he is in Washington not to score political points but to stand up for the good people of Tennessee's Sixth District. John will stop at nothing to advance the next generation's opportunities for a good job, the promise of a safe and secure nation, and greater freedom. Learn MORE…
Write-in
State of Tennessee House of Representatives District 66
(R) Vote For One (1)
Sabi (Doc) Kumar – (R) Incumbent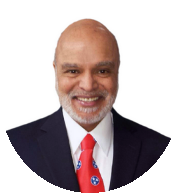 Thank You Robertson County!
It is an honor to serve as your State Representative in the Tennessee Legislature! I am proud of my service since 2014! I ask for Your Vote and Support because:
1. I Have Served the People.
As a surgeon, I always return my patient's calls. I have done so for the last 43 years. As your State Representative, I have always responded to your calls, messages, emails and letters. In the time of the Covid-19 pandemic and the economic downturn, my office and I have worked to help all citizens who have called us for help with state matters including unemployment benefits. I, and my staff, give advice or connect you with the right person in government. We follow up and make sure that you received the help that you needed. Life being what it is, not all problems can be solved. When such is the case, we explain why and folks understand.
A particular joy has been to attend the eight High School Graduations in Robertson County. Sadly, this may not happen in 2020. We will always invite young graduates to come and shadow with me as a Surgeon or as a State Representative. It is a blessing to guide and inspire them!
2. I Have Served The Community.
I was elected to be your State Representative on November 4, 2014. Just ten days later, on November 14, 2014, I met with the TDOT Commissioner. I had not even been sworn in, yet! The plans about widening of highway 431 and a traffic signal at the junction of highways 49 – 257 have existed for years. I worked to make it happen. Construction is inconvenient, but the new roads are going to be beautiful!
3. Support Our Veterans
My wife Linda's dad served in Korea. Linda and I have a special place for Veterans in our hearts. We visit, support and honor our Veterans!
4. I Have Served The State.
I have stood for our Common Sense Conservative Values: Love of God, Country and Sanctity of Life. I have worked to lower taxes, improve government, support 2nd Amendment and a balanced budget (Yes!). I have pushed for the largest ever increases in funding for our public schools and raises for our teachers.
5. I Give Back to Our Community.
I donate my salary to local causes and civic organizations.
This is my way to give back to a community that has given me everything that I have, including my wife Linda – 38 great years!
6. Keeping in Touch
Linda and I greatly enjoy and visit people, organizations and community events. My newspaper articles have regularly kept you informed.
7. Looking Ahead
I have set a foundation of trust, friendship, and honesty with citizens and fellow legislators. They seek and value my opinions. I am grateful to my wife Linda and our daughter Nina for love, support, help — and a little criticism, when necessary!
Please, pray for God's Guidance. I ask for your vote and thank you for the trust you have placed in me! God Bless You and Our Nation! Learn MORE…
Contact info: [email protected] www.SabiKumar.com
Write In

Official Ballot State Of Tennessee Robertson County August 6, 2020 State
Democratic Primary
United States Senate Vote For One (1)
Marquita Bradshaw (D)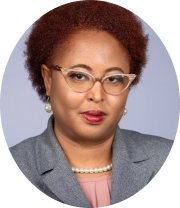 Marquita Bradshaw is a Tennessee native; a Memphian who has extensive experience in the environmental justice movement and an advocate for human rights. Marquita grew up in South Memphis and is an alumna of University of Memphis. She is a single mom who raised her son on a working-class salary.
Marquita's career and service have spanned labor, environment, education reform, tax reform, trade policy, and social justice work. Her passion for a clean and safe environment drives her to raise awareness and fight for environmental justice which impacts the poor and most vulnerable in any society. Learn MORE…
Gary G Davis (D)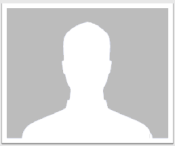 Robin Kimbrough (D)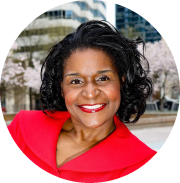 Passion—Authenticity—Service
Robin Kimbrough Hayes will represent and fight for you as the next U.S. Senator from Tennessee. A lawyer and chaplain with years of service and advocacy, she has the passion and commitment to change the culture of our nation. As your representative in Washington, she will help reclaim our democracy and the Rule of Law for America. She will move America forward.
Donald Trump cares more about buildings than people, and more about photo ops than the cries for justice. As your next senator from Tennessee, I will take action against systemic racism, champion women's right to choose, and advocate for the legislation to protect the rights of LGBTQIA. I ask Tennesseans to join me in having hope for the future of Tennessee and the nation. Let's move America forward together. Help Robin win in August so she can turn this Senate seat BLUE in November!
MEET ROBIN
"My commitment to you as your next U.S. Senator is to serve boldly with solid, genuine, and compassionate governance that recognizes that I am there for, and because of, you. I will do the right thing and speak the truth always, even when it is hard. My relationship with God requires me to do no less. I ask for your vote in the primary in August, and then when I challenge the Republican nominee in November. We can win this seat and together create a future that ensures life, liberty and the pursuit of happiness for all Tennesseans. When we fight, we WIN!I have passion to serve Tennessee."
Tennessee's official state wildflower is the purple passionflower (Passiflora Incarnata), also known as the maypop, wild apricot, or ocoee by the native Cherokee for whom it was staple food and medicinal plant for thousands of years. The name was given by early Christian missionaries who saw in its design symbols of the Crucifixion – the three crosses, the crown of thorns, nails and cords. Learn MORE…
"Arise! For this matter is your responsibility, but we will be with you; be courageous and act." – Ezra 10:4
James Mackler (D)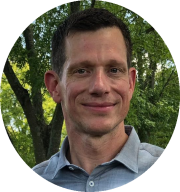 My name is James Mackler. I am running for U.S. Senate in Tennessee to restore respect, honesty, and, most importantly, integrity in Washington. Our country has become so divided that our leaders refuse to work together to solve our most important problems. I know first-hand the strength of teamwork and the benefits of diversity to accomplish even the most difficult mission.
As a military veteran and Tennessee National Guardsman, I know that true leadership comes from a sense of duty – an obligation to protect and work for the benefit of others. The best results are accomplished when we recognize the value in one another and the unique contribution of each person. True leaders hold themselves and others accountable. These are values that I learned serving my country and will continue to carry as your next U.S. Senator.
Without change I am worried about the future for my family and yours. My wife and I want to raise our two daughters in a nation that celebrates the best of America: an open and welcoming place that is driven by opportunity and ingenuity; a country motivated by courage, not fear; a society where we seek justice, strive for equality, and embrace our neighbors.
I am disappointed by politicians sitting in silence while their colleagues propose giveaways to benefit corporations over hard-working families.
I will be a servant leader. I will be a Senator who truly represents all Tennessee families and is dedicated to the best of our American ideals in both word and deed.
Some will say winning in Tennessee is impossible. But I have never shied away from doing the right thing just because it was difficult. I have the vision, the motivation and the drive. I learned long ago that the best way to conquer adversity is to improvise, adapt, and overcome.
That is where you come in: I am calling on Tennesseans of every background and affiliation to join me and support my run for U.S. Senate. I cannot do it alone; but together we can send the message that we demand integrity, service, and true leadership in our country. Let's get started. Learn MORE…
Diana C Onyejiaka (D)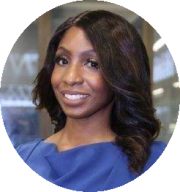 Former U.S. Senate candidate. Devout Christian. Proud Tennessean. Race & Law Professor, Business Woman. #CouragetoAct & #VisiontoLead. Galatians 5:13. Learn MORE…
Mark Pickrell (D)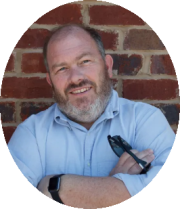 Born and raised in Oak Ridge, Mark is a UT graduate who lives in Nashville. A family man, married for 25 years to his wonderful wife and father of three amazing daughters, Mark has practiced law at the highest levels for 28 years. Mark is an ordained Baptist deacon who loves to hunt and fish.
Mark's 7-Point Plan for Economic Security
1. Emergency Economic Measures
Take such emergency measures as are necessary to stabilize the economy & protect the American people now, without bailing out Wall Street.
2. Health Insurance — Increase Availability and Flexibility
Health insurance options for individuals must include: 1) non-mandatory ACA, 2) opt-in to Medicare, and 3) emergency health insurance (high deductible, no coverage for pre-existing conditions).
One national market for health insurance.
De-link health insurance from employment by making health-insurance costs deductible from personal income tax.
3. Financial Market Reform — Stop the Bubble Economy
Re-enact Glass-Steagall.
Ban stock buybacks from publicly-traded companies with any non-trade debt (another re-enactment, with a twist).
Federal Reserve Reform
Define existing Fed Reserve inflation mandate to include annual target of -2 1/2% to +2 1/2% per year.
Define existing third Fed mandate as: long-term interest rates (10 years or longer) on U.S. Treasuries to be at least 4%; if the Fed possesses long-term Treasuries, must sell in an orderly fashion until the rate is over 4% or the Fed no longer possesses any Treasuries.
Eliminate Fed ability to pay interest on excess reserves.
Eliminate Fed ability to establish swap lines with foreign central banks.
Index capital gains to inflation & tax at ordinary rates.
4. Employment — Increase Individual Dignity
Eliminate the marriage penalty.
Comp time for salaried employees over 40 hrs./week, payable in cash if not used by the end of the year, based on 40-hour work week.
Make voluntary union dues tax deductible.
5. Retirement Plans — Increase Availability, Simplicity and Individual Flexibility
Simplified Employee Pension plans, available under existing law, up to 10% of an employee's compensation, should be the only tax-deductible business pensions.
Individual IRA contribution (ordinary or Roth, it's up to the individual) should also be available for all workers, up to 10% of the worker's compensation/profits.
6. Higher Education — Increase Availability without Excessive Student Debt
Provide direct student loans for any trade school, college or graduate student with passing grades & full attendance, up to $20,000/year, with interest rate of 0%.
Provide direct debt restructuring, with 20-year amortization at 0% interest, for existing student debt.
7. National Debt– Bend the Curve, Encourage Self-Restraint & Reduce Over Time
Reduce military expenditures by bringing ground forces and air forces home.
Eliminate foreign aid unless prior year's national deficit is less than $100b.
Reduce the national debt by linking gasoline, coal, and jet-fuel taxes to the amount of national debt.
Make tax brackets contingent on prior year's national deficit.
Reduce the national deficit by eliminating special-interest exemptions, phasing out over time where necessary. Learn More…
Write-in
United States House Of Representatives District 6
(D) Vote For One (1)
Christopher Martin Finley (D)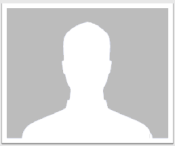 Write-in
Tennessee House Of Representatives District 66
(D) Vote For One (1)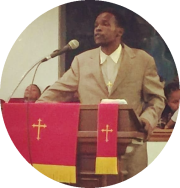 Reverend Jarvus Turnley (D) Announces For Tennessee State House, District 66
Jarvus Turnley has qualified to run as the democratic candidate for TN State House, District 66.
Mr. Turnley is a lifelong resident of Robertson County and is a graduate of Springfield High School, class of 2005. Mr. Turnley is a member of Beards Chapel Baptist Church and Assistant Minister under the leadership of Pastor Randy K. Taylor.
"Since the age of 16, I have enjoyed helping to serve the needs of others. I've coached youth sports during the last eight years for the city of Springfield, I currently serve on the Robertson County Foster Care Review Board and the National Youth Rights Organization."
"I understand the struggles of everyday working people of Tennessee who are one paycheck away from homelessness. I feel the pain of our youth who struggle to get a proper education in order to be successful. I'm running to be a voice for every citizen regardless of political affiliation, for I believe that it's time to stop playing the political game and time to represent the will of the people of our county. I believe in being a voice for all businesses- from merchants to farmers – of District 66. As a candidate, I will always care and give my all for the citizens of Robertson County. This election is not about me. This election is about every individual in Robertson county." Learn MORE…
Mr.Turnley is the loving father of four wonderful children.
He can be reached at- [email protected] or www.votejarvusturnleydistrict66.com 931-614-9492
Write-in
Write-in

CANDIDATES………….. If you are one of the candidates below, Smokey is one of the most popular news websites in the middle Tennessee area. If you want Robertson County voters to know where you stand on the issues, click here to submit your announcement.

Robertson County Election Commission
513 South Brown St., Room 137
Springfield, TN 37172
Phone: 615-384-5592 /Fax: 615-382-3122
Email: [email protected]
Website: robertsonelections.com (for Sample Ballot and other information) govotetn.com (to register to vote on-line and other information) fvap.gov (For Military and Overseas Voting)

ROBERTSON COUNTY VOTING PRECINCTS
• District 1-1 East Robertson Elementary 5177 East Robertson Rd. Cross Plains
• District 2-1 Robert F. Woodall Elementary 300 Eden Way White House
• District 3-1 Ebenezer Baptist Church 6028 Ebenezer Rd. Greenbrier
• District 3-2 White House Heritage HS 7744 Hwy 76 East White House
• District 4-1 Watauga Elementary School 1755 Lake Rd. Greenbrier
• District 5-1 Greenbrier High School 126 Cuniff Dr. Greenbrier
• District 6-1 Coopertown Middle School 3820 Hwy 49 West Springfield
• District 6-2 Mt. Sharon C.P. Church 4634 Mt Sharon Church Rd. Greenbrier
• District 7-1 Jo Byrns Elementary School 6399 Hwy 41 North Cedar Hill
• District 7-2 Stroudsville Church of Christ 1531 Stroudsville Rd. Adams
• District 8-1 Krisle School 6712 Hwy 49 East Springfield
• District 8-2 H.A.T.S. 4859 Hwy 431 North Springfield
• District 8-3 Owens Chapel Fellowship Hall 6730 Owens Chapel Rd. Springfield
• District 9-1 Robertson County Fair Assoc. 4635 Hwy 41 North Springfield
• District 10-1 South Haven Christian School 112 Academy Drive Springfield
• District 11-1 Westside School 309 Alsup Dr. Springfield
• District 11-2 Heads Free Will Baptist Church 2792 Heads Church Rd. Cedar Hill
• District 12-1 Bransford School 700 Bransford Dr. Springfield
RACES OPEN ON THE NOVEMBER BALLOT