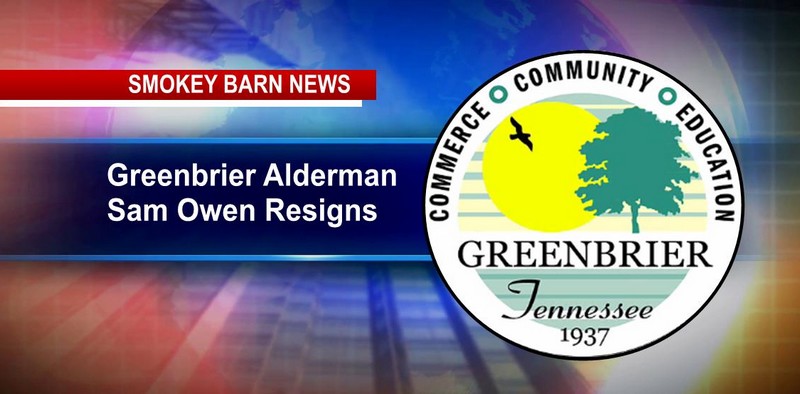 Greenbrier Alderman Sam Owen Resigns
GREENBRIER TENNESSEE: (Smokey Barn News) – With two years left on his term, Greenbrier Alderman Sam Owen has resigned.
This was Mr. Owen's first run for a political office, and though he feels his constituents were happy with his representation and he was making good decisions for the city, based on internal pressures, it was just time to leave office.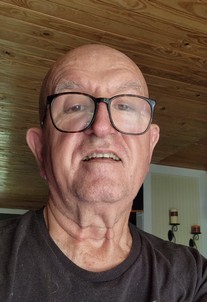 Owen's resignation was submitted to the city by letter Sunday evening. The letter does not address Mr. Owen's reasons for resigning but in a conversation with Smokey Barn News Monday, Mr. Owen indicated that he felt that he was being pushed out by the board.
Mr. Owen indicated that Alderman Billy Ray Dorris recommended that he resign due to what Dorris believed was Mr. Owen's inability to commit to the position. The recommendation to resign from Dorris, a close personal friend, made Mr. Owen feel pressured to do so, Owen said. Mr. Owen indicated that Dorris and he had been close friends for many years and the two had worked together at Dupont.
Smokey Barn News reached out to Alderman Dorris who confirmed that the two had been friends for years but, due to pressures in Mr. Owen's personal life, it might be best for Mr. Owen to focus on himself for a while. "I have no animosity for Sam, but I felt it was going to come before the board (eventually) and I didn't want it to happen like that."
Owen's indicated that he's not a "yes man" and that may have played a factor but did concede that he has missed several meetings after his wife passed away. Smokey Barn News found no legal precedent or statute that would give the board the power to remove an Alderman from office without considerable process so Mr. Owen's decision to resign would have been his own. Mr. Owen also indicated that he carefully deliberated over the decision before submitting the letter.
Smokey Barn News was not able to communicate with Mayor Lanny Adcock but Alderman Jeff DeLong was able to talk with Smokey Barn News.  We spoke to DeLong minutes before Monday night's board meeting.  He indicated that he had not heard that Mr. Owen had resigned and was not aware that Mr. Owen had any plans to do so.
In tonight's Greenbrier Board of Mayor Alderman meeting, Mayor Adcock addressed the letter and Mr. Owen's resignation. Now the city will be looking to fill the remaining two years of Mr. Owen's term.
In the 2020 election, with 272 votes, Owen beat incumbent Carol Fagg who received 113 votes.
Mobile: To See The Latest Stories or to share this article, scroll below