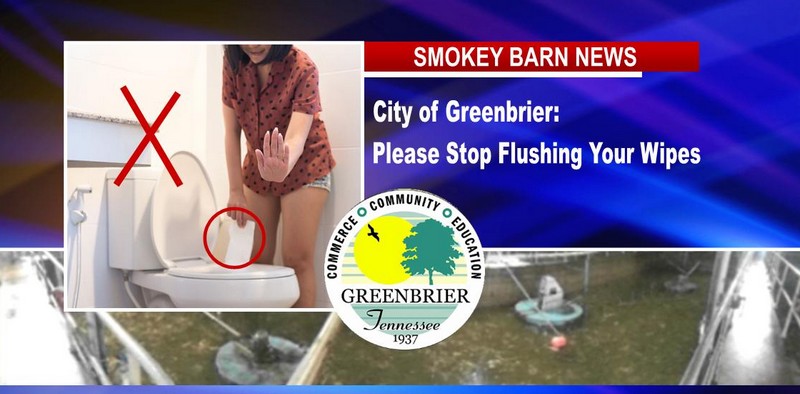 Greenbrier Mayor, "Please Stop Flushing Wipes"
GREENBRIER TENNESSEE: (Smokey Barn News) – The city of Greenbrier is once again asking the community to stop flushing wet wipes down the toilette.
"As you may be aware, the City of Greenbrier has spent over $6 million over the past few years on a sewer rehabilitation project to enhance and increase the utilities for our businesses and residents," Mayor Adcock said in a letter to the community on Monday. "This project was necessary to upgrade the dilapidated water basins, screens, pumps, etc. that are required to filter the trash and debris out of the water systems."
The letter goes on to emphasize the urgent need for the business community and residents to stop flushing any (and all) kinds of wipes, feminine products, paper towels, etc.
"The flushable wipes are not biodegradable and continue to clog and burn up the new pumps. Each pump cost between $1,500 – $3,000. This cost will eventually cause an additional charge on each resident and business water/sewer bill if we cannot stop the debris.
Below are pictures just from this morning Monday, February 1, 2021. The large amount of debris has been consistent each day for the past four to five months.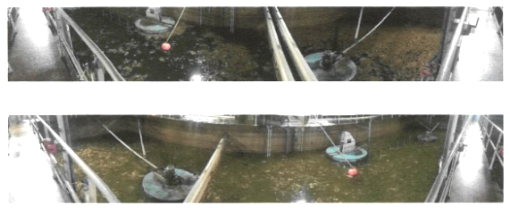 If you would like to tour the sewer plant to learn the process and see the debris firsthand, please contact City Hall at 615-643-4531. We will happily take you on a tour.
Thank you for your attention to this matter,
Mayor Lanny Adcock
City of Greenbrier
790 West College. P.O. Box 466 Greenbrier, TN 37073
www.greenbriertn.org
Office (615) 643-4531
Fax. (615) 643-0357
Mobile: To See The Latest Stories or to share this article, scroll below