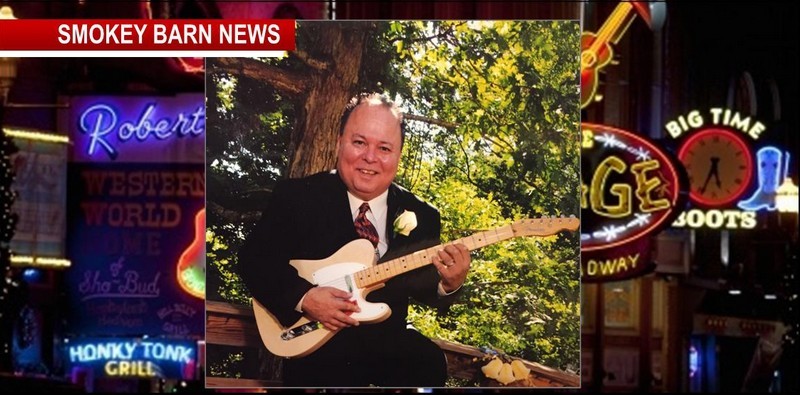 Guitarist Rick Wright Of White House Dies In Fatal Wreck Sunday
WHITE HOUSE TENNESSEE: (Smokey Barn News) – White House, Nashville and Music City are mourning the loss of  guitar legend  Rick Wright who lost his life tragically in a motor vehicle accident Sunday evening. Around 10:00pm Sunday evening, Robertson and Sumner County emergency crews responded to what became one of  five fatal accidents in less than a week in the Robertson County area.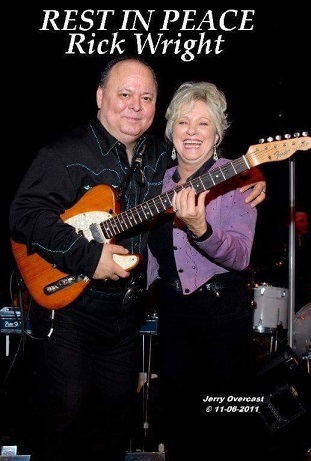 Even though the accidents occurred across the Robertson County area, three of the victims were from White House including this one that took the life of 57 year old Rick Wright, an accomplished guitar player that often preformed on the Grand Ole Opry.
The accident, which occurred on Hwy 31W near Marlin Rd in White House, took the life of Wright who's real name was Richard W. Fagel while he was driving his Ford F-150 pickup, according to Police.
According to White House Police, the accident involved two vehicles in a T-bone type collision. How and why the two vehicles collided is still under investigation. Police are hoping that a security camera at a near by business will shed some light on what happened.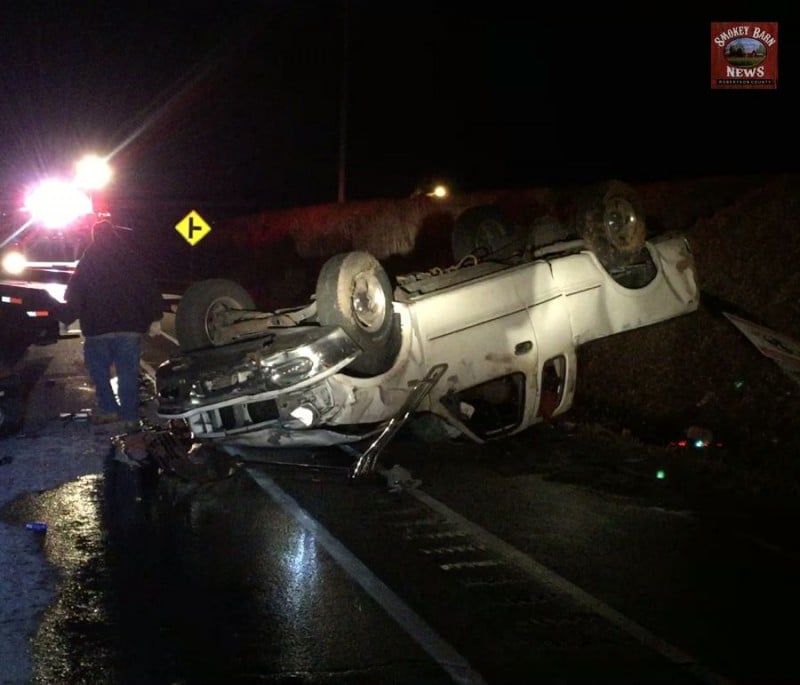 Police told Smokey Barn News that several people witnessed the accident and they are working to put all the pieces together but preliminarily they released the following. A Ford Taurus (occupied by two teens, a 14 year old female and a 17 year old male, both from White House) traveling South on 31W attempted a left turn onto Marlin Rd.
The Ford F-150 pickup was heading North on 31W at the same time and as the Taurus navigated the turn onto Marlin Rd, the two vehicles made contact, the F-150 striking the passenger side door of the Taurus. After impact, the pickup rolled ejecting Wright.  Wright was pronounced dead at the scene.
The two teens received only minor injuries and were released to their parents, police said.
Robertson and Sumner County EMS, Robertson County EMA, the White House Fire Department and White House police all responded to the scene.
Police told Smokey Barn News that at the moment it did not look like anyone would be facing any charges but that could change as the investigation progresses.
Hwy 31-W at Marlin Rd was closed for about two hours while police investigated the scene.
Smokey Barn News had a reporter at the scene Sunday night, below is our video report.
Smokey Barn News spoke to Rick Wright's wife, Sherrie Hensley-Wright Wednesday afternoon, "Rick and I were together for 15 years and married for eight. We got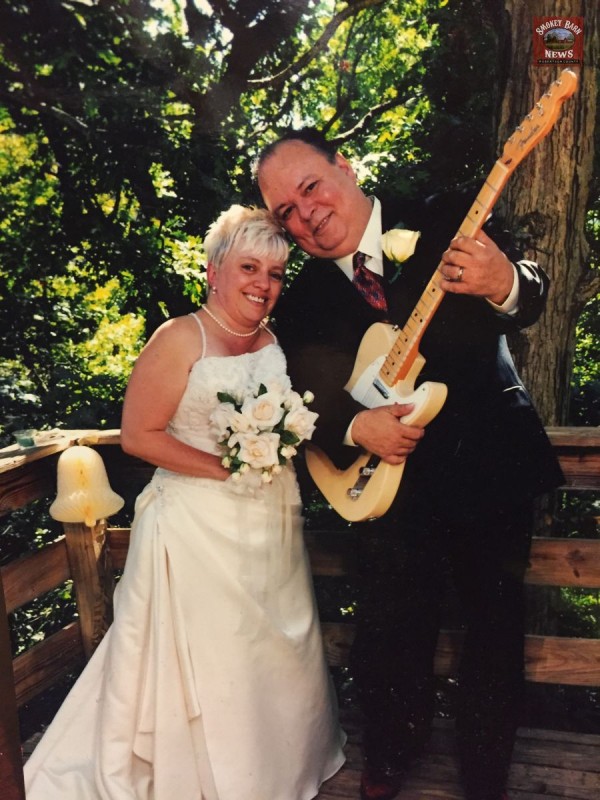 married at our home in White House Tennessee.
"Rick was born in Burbank California and grew up between there and Oklahoma City. Rick moved to Nashville in the late 90's and that's when he started playing with various artists at the Broken Spoke Saloon in Nashville and that's where we met. While there, Ricks guitar playing caught the eye of bass player Rod Hamm. Hamm introduced Rick to Connie Smith and the rest is history. He played with Connie for 17 years at the Grand Ole Opry and on the road.
"Rick not only played with Connie and at the Opry but he played with the Music City Playboys which played at the Music City Bar and Grill. He has played with a lot of
different artists down on Broadway. He played every Saturday with Rachel Hester at
Robert's Western World on Broadway in Nashville.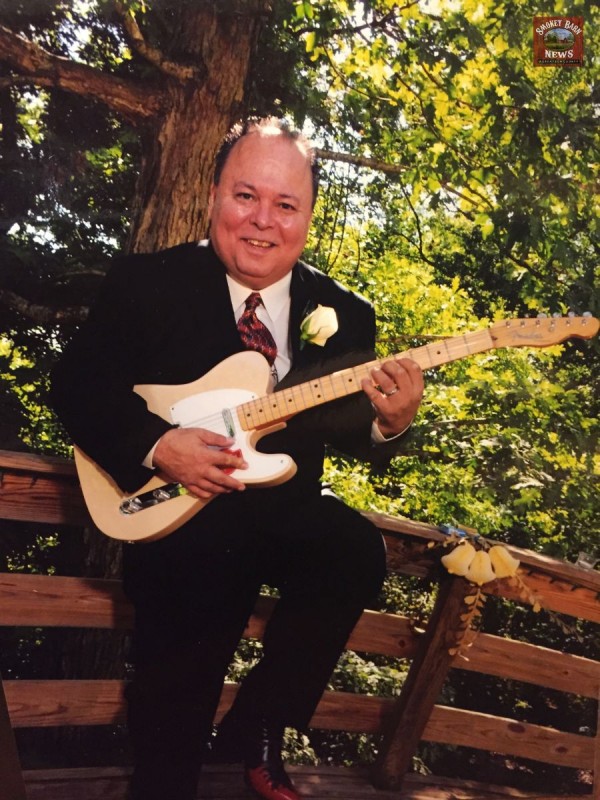 "Anyone in Nashville would tell you he was one of the best guitar players in town. No one could figure out his tone he generated with his guitar and his amp and how he created such a unique sound. People would try and come and steal from him and try to figure out how he made his guitar sound that way but they never could.
Below is a video of Wright playing a very impressive version of Eastbound and Down with Connie Smith's band The Sundowners. 
"Rick also worked at Ace Hardware in White House during the day. He started there about a year and a half ago. He absolutely loved working at Ace hardware and helping people.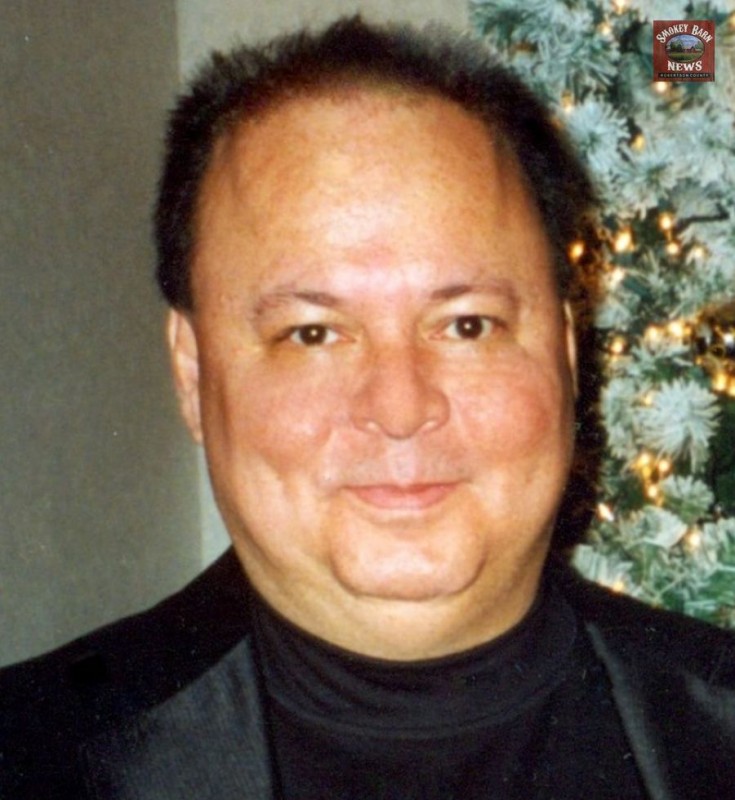 The Fagel name: "Fagel was Rick's birth name, Wright was his Mother's maiden name. She started a band called Linda Wright & The Fourtunate Sons in 1972, Rick was 14 years old at the time. From that point on he went by "Rick Wright.""
Rick is survived by his wife Sherrie Hensley-Wright, his mother Linda Wright Piro, his son Joshua Stonebraker, and two granddaughters, his brother Steve Wright and Joseph Piro and his uncle Joe Wright, two stepsons, Nicholas Thomas from Florence, KY and Jay Thomas from San Diego and five step grandchildren.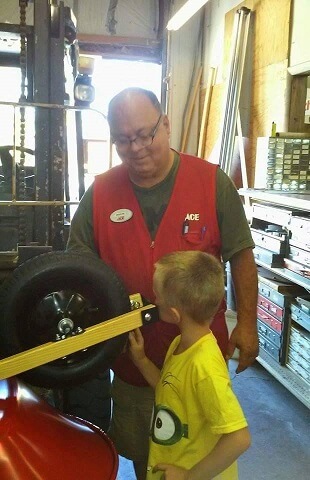 According to friend Adrienne Heflin, "Wright was one of the best guitar players in Nashville.
"He was one of the most humble and selfless men that you'd ever meet. He loved his family and friends immensely as well as coming to work at Ace Hardware of White House to see all his customers and coworkers. He loved helping people more than anything. He was an all around amazing person."
Visitation for Rick Wright will be held at the Phillips-Robinson Funeral Home, 2707 Gallatin Rd., Nashville on Sunday, February 14, 2016 from 12:00 PM until the time of his service at 6:00 PM.
In lieu of flowers: Contributions can be made to the family of Rick Wright. An account has been opened at Regions Bank, a deposit can be made at any branch. (Sherrie Hensley Rick Wright Benefit Account) Donations are greatly appreciated.
This is the fifth fatal wreck in less than a week in the Robertson County area. Portland special education teacher Glenda Brinkley, 58, of White House died following a motor vehicle accident on Hwy 52 in the Portland area Monday morning MORE. On Saturday night Michael "Kevin" Wilson, 42, of Mount Juliet lost his life in a head on collision in the Ridgetop area Full story.  Marjorie Chowning, 70, of White House died following a tragic accident early Wednesday morning on Hwy 76 in Springfield. Full story.
There were actually two fatal accidents in the Robertson County area on Monday, bringing the total to five.
According to the Tennessee Highway Patrol, 82 year old Mary J Kraft of Alabama was heading southbound on I65 in her Chrysler Town & Country van around noon Monday and for reasons unknown her vehicle struck a retaining wall several times on the Kentucky side of the border prior to entering Tennessee. After the vehicle entered Tennessee it struck the retaining wall again inside Robertson County, traveling approximately 380 feet. Kraft was pronounced dead at the scene.
The Staff at Smokey Barn News will be keeping the families of all those affected in our thoughts and prayers.
Refresh this page for updates
We bring you ALL the News in and surrounding Robertson County, Tennessee.