Hwy 76 RE-OPENS Following Fatal Motorcycle Accident Thursday
WHITE HOUSE (Smokey Barn News) – We have confirmed with officials that a motorcyclist has died in a head-on collision on Hwy 76 just outside of White House.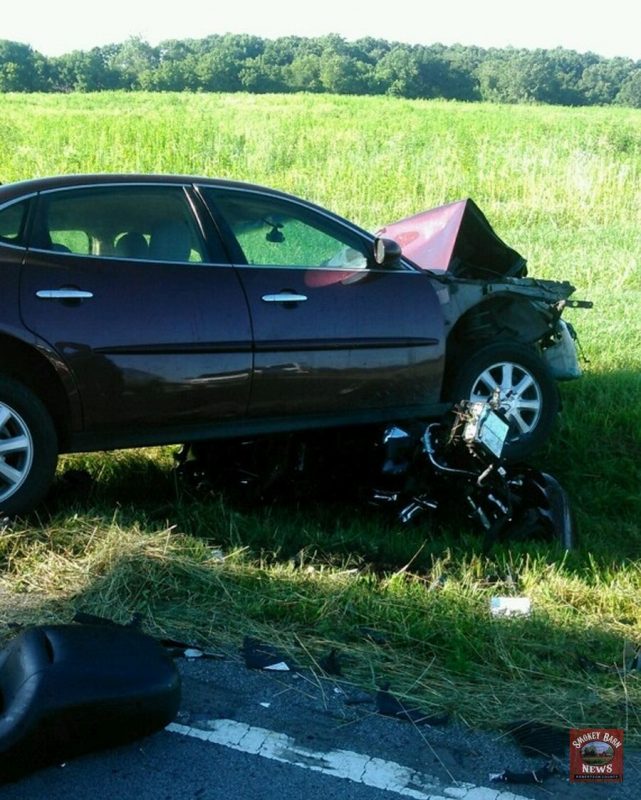 The accident occurred just before 7:30 a.m. near the intersection of Hwy 76 and Cross Plains Rd following a curve. (Location of wreck) Hwy 76 is currently closed while the Tennessee Highway Patrol conducts their investigation.
The motorcyclist came to rest in the middle of the roadway and the motorcycle was lodged under the car which is on the side of the road.
According to Robertson County EMS, "He suffered multi-system traumatic injuries as a result of the accident and was pronounced dead at the scene by EMS providers."
An autopsy will be ordered  by the Medical Examiner of Robertson County.
The lone male occupant of the car, a 24 year old male, was not seriously injured.
Hwy 76 is closed between Cross Plains Rd and Maxie Jones Rd.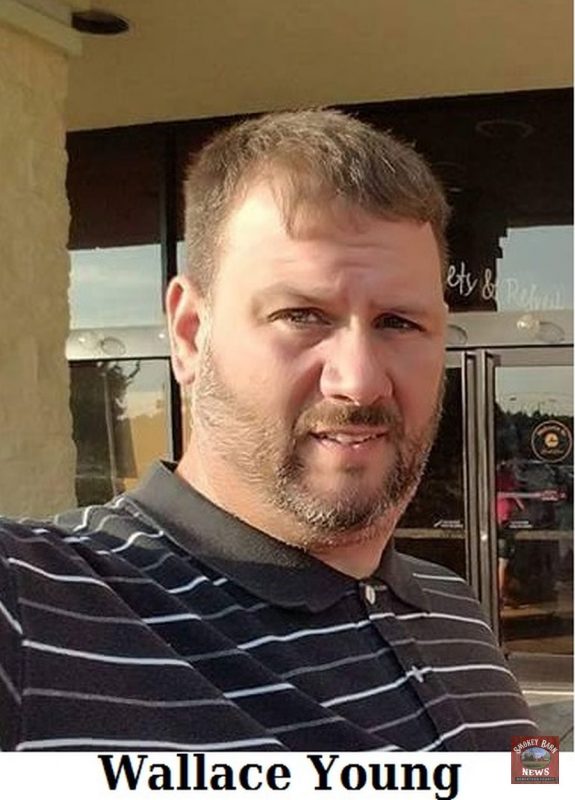 UPDATE: Officials have reopened Hwy 76 as of 1:p.m..
Smokey Barn News talked with Tennessee Highway Patrol Lt. Bill Miller Thursday afternoon. Lt Miller indicated that there were three vehicles involved in the crash, a maroon 2006 Buick, a large white cargo utility van and a Harley Davidson motorcycle.
According to Lt Miller, the Buick, traveling west bound on Hwy 76, crossed the center-line (well well over into the east bound lane) striking the motorcyclist head-on likely killing him instantly. After striking the motorcycle the Buick continued westbound in the eastbound lane and struck a large white cargo utility van, Lt Miller said.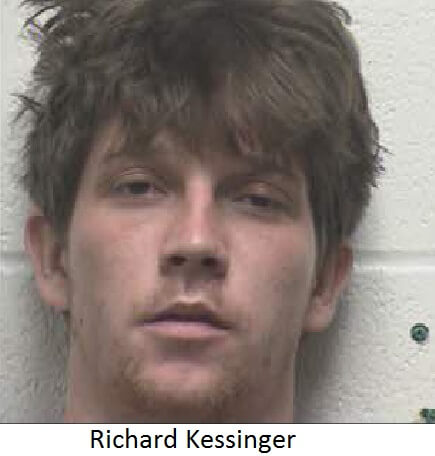 "The driver of the Buick, 24 year old Richard Kessinger of Springfield will be facing charges of Vehicular Homicide by DUI," Lt Miller said.
The THP has released the name of the motorcyclist that  lost his life in the accident, he is identified as Wallace Young, 40, of Greenbrier known as Wawa to his friends..
The thoughts and prayers of the staff at Smokey Barn News are with everyone involved.
This is the second accident involving a motorcyclist in less than 24 hours in Robertson County. Last night a motorcyclist crashed following a THP pursuit.  That rider did not sustain serious injuries but was taken into custody. FULL STORY
Obituary &  Services for Mr. Wallace E. Young, Jr.
Mr. Wallace E. Young, Jr.; 40, of Greenbrier, passed away on June 30, 2016. Visitation will be held on Wednesday 2-8pm. A celebration of life service will be held 11am Thursday, July 7 at Spring Hill Funeral Home. See full obituary – click here.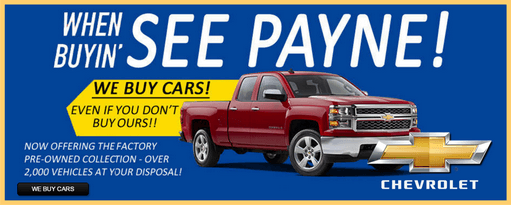 We bring you ALL the News in and surrounding Robertson County, Tennessee.