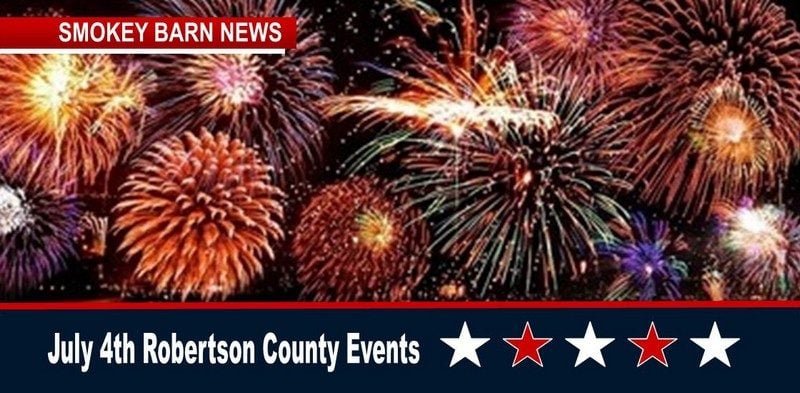 July 4th 2018 Celebrations In & Around Robertson County
ROBERTSON COUNTY TENNESSEE: (Smokey Barn News) – There's a lot of great 4th of July/Independence Day Celebration events to choose from this year and several ways and dates to catch a good fireworks show.
Below is a breakdown of what's going on…

June 26 thru June 30 2018 Americana Celebration – White House, Tn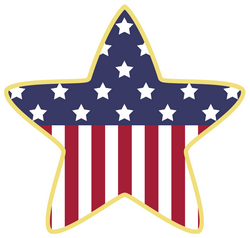 The Carnival began on Tuesday, June 26th and end the night of the American Celebration. The carnival will happen nightly, where it will open at 5:00 PM and at 4:00 PM on the 30th. There will be armband specials.
Saturday, June 30 at 5 PM – 11 PM
We are so excited for this years Americana Celebration featuring Carnival, Fireworks, Free inflatables, Food Trucks, live entertainment and music. Bring your blankets and lawn chairs for a fantastic evening of fun!
Free shuttles will begin running at 3 pm from White House City Hall (ADA bus), The Church at Grace Park and White House Middle School. Onsite parking will be $10 and benefits White House Heritage. For more details Click HERE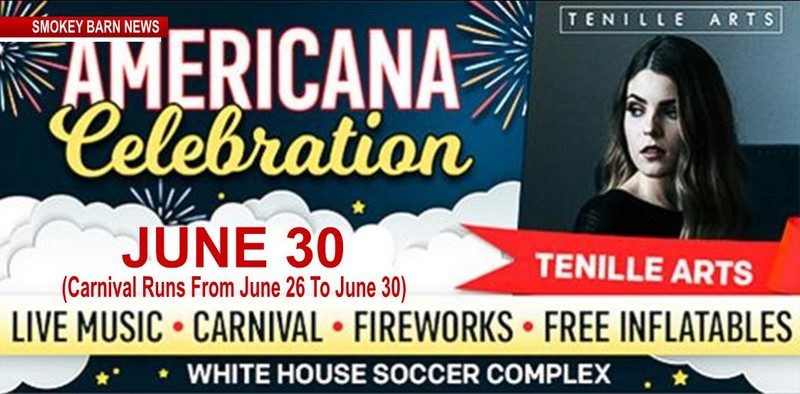 July 3-4 Turning of the Pig – Greenbrier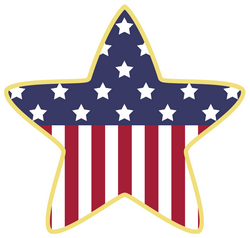 From 5:00 – 9:00 pm on July 3rd at City Hall Park in Greenbrier: Live music, food, vendors and games.
On July 4th: 10am Parade traveling up Highway 41 between Greenbrier Elementary and Greenbrier High Schools.
From 6am til Noon is the Big BBQ Sale. 1 pound $10, 2 pounds $18, family pack $23 and a shoulder $8 a pound. ***Benefiting the Greenbrier High School Band Boosters!  SEE Flyer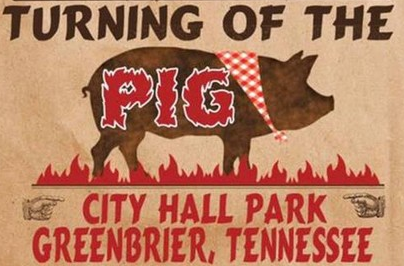 July 1 Calvary Baptist in Greenbrier – will be having Food, Fellowship, Music, horsehoses and playground for the kids and a Finale Fireworks show on Sunday July 1st. (Free Family fun event)

July 4th Cross Plains Independence Day Celebration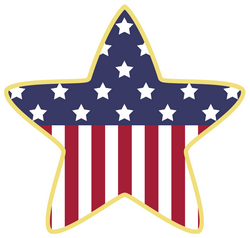 On Wednesday, July 4, we will begin the day at 9am with the Thomas Kilgore observance by the Cross Plains Heritage Commission. That will be held at the Villines Cemetery just west of downtown.
That evening we will celebrate Independence Day in Kilgore Park with live music beginning at 5pm including the Robertson County Community Band. Festivities will include our flag ceremony with the CPL Clifton East Smith Sr VFW Post 2120 Robertson County, TN and fireworks at 9pm!
5:00 to 6:00 The Square Pegs (Cross Plains Band)
6:00 to 6:30 Raising of the flag by VFW Post 2120 & any candidates wanting to introduce themselves
6:30 to 7:00 Speaker – Lynne Smith, kidnapped and imprisoned by Saddam Hussein. She lives in Cross Plains. She and her daughter were kidnapped and held captive by Saddam Hussein. If you haven't heard her story, it is well worth hearing. Needless to say she loves our military and this country.
7:00 to 7:15 Short Break
7:15 to 9:00 Robertson County Community Band
9:00 Fireworks
Hearing Mrs. Smith speak, the good music and fireworks is well worth the trip to Cross Plains on the 4th. Come join us!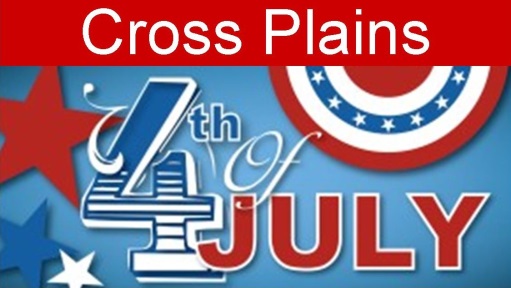 July 4th Springfield Fireworks show – at 9:00p.m.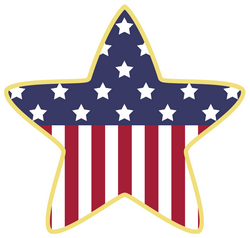 WHERE: Travis Price Park MAP  NOTE: (Free parking at Fairgrounds)
***Church event precedes fireworks show: "RC Freedom Celebration" from 4pm-9pm. Music and vendors. ($10-Paid & FREE parking areas available). If you wish to just attend the fireworks show, recommend arriving a little early for parking.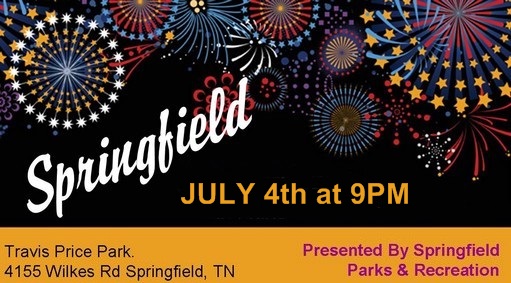 July 4th City Of Adams, Tn Celebration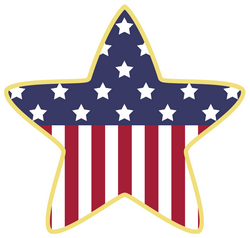 Fire Works will be on the 4th at Dark provided by the Adams Fire Dept.
They will begin having food at 12:00 along, inflatables and a dunking booth, Music will begin around 6:00 pm.
Note: City Hall Hours from June 27th to July 6th will be from 9:00am to 1:00pm, closed July 4th. Normal business hours will resume on July 9th.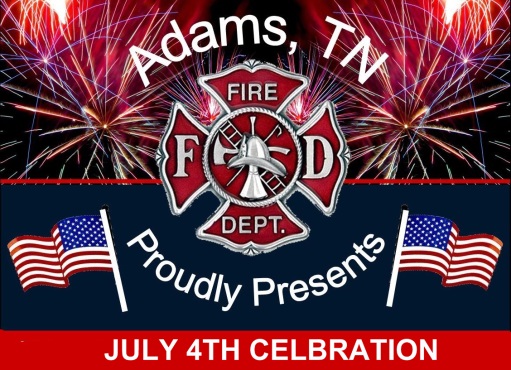 July 4 Goodlettsville Independence Day Celebration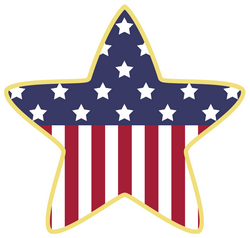 The City of Goodlettsville's Independence Day Celebration is the city's largest special event. Food vendors and activities open at 4:00pm. Fireman's Foam begins at 5:00pm, and the firework show begins at 9:00pm.
Location: Moss-Wright Park 745 Caldwell Lane Goodlettsville, Tn.
Activity Zone armbands are $10 cash day of event, pre-purchase at the Community Center for $7. For more call: 615-851-2241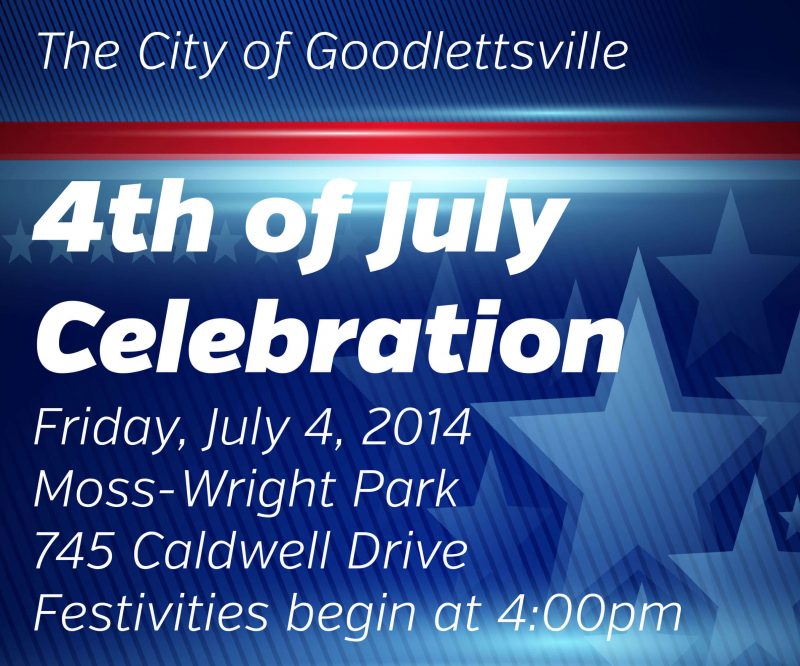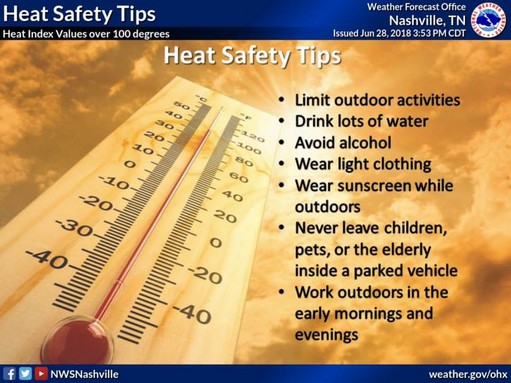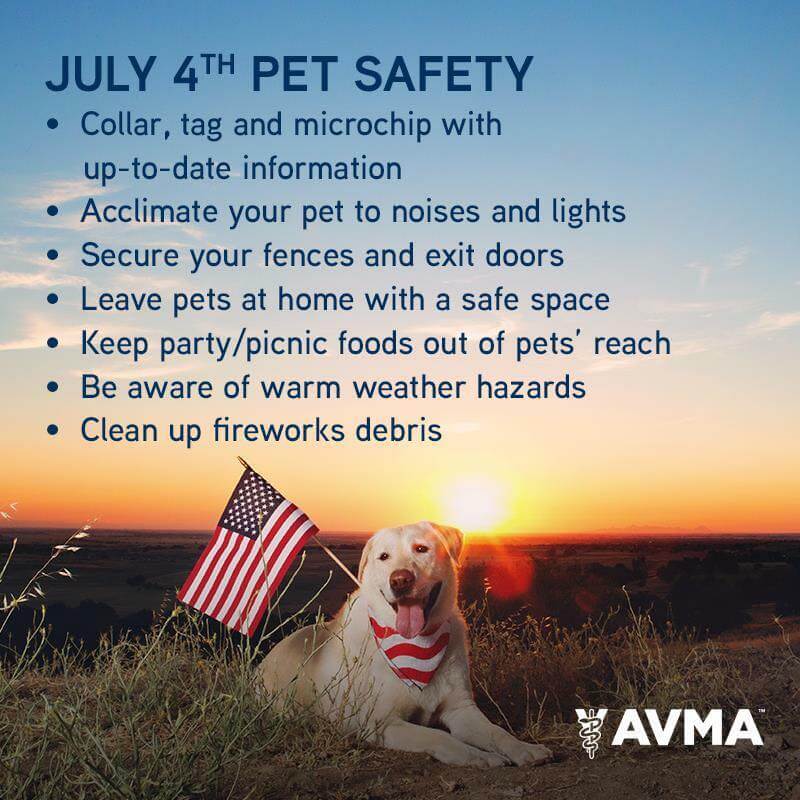 IF YOUR PET DOES GET LOST: Post it On "Lost & Found"


Smokey Barn News (Sponsor/Advertisement)


We bring you ALL the News in and surrounding Robertson County, Tennessee.