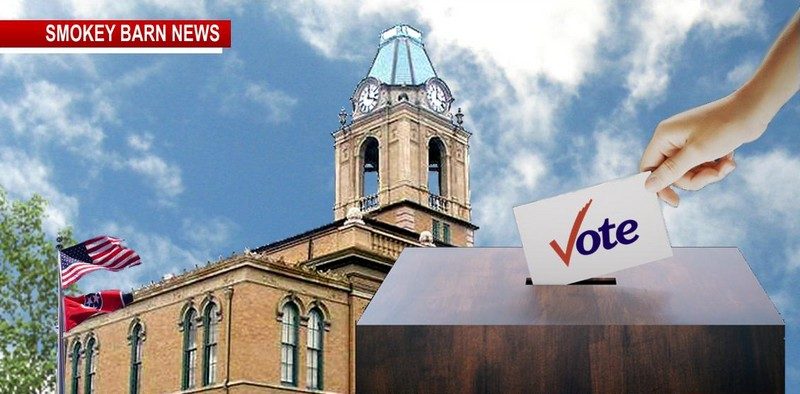 Local Elections, Make Your Vote Count!
ROBERTSON COUNTY TENNESSEE: (Smokey Barn News) – We all get excited about national races, some people even go door to door pitching presidential candidates. But did you know our local leaders have a greater impact on our daily lives? So why is it that less than 15% of voters turn out for local races?
Take a look at the comments under any news report covering local economic issues and you'll find a sea of comments one way or the other. So we do care, just not enough to vote. Actually, everyone does vote, the non-voting citizens are just handing off their voting power to their neighbors, but what if you don't like your neighbor?
So you ask, "But what can I do? I'm just one person," …you can vote.
So what do I do? First, be sure to register (TIME IS RUNNING OUT) see info below.  Last Day to Register to Vote—July 3, 2018 until 4:30pm.
To confirm that you are properly registered CLICK HERE
Who's running and for what? 
To see information and press releases provided by all the candidates running on the August 2018 Ballot, Click Here.
Voting information you need to know:
Early Voting—July 13th thru July 28th
ELECTION DAY – Thursday, August 2, 2018
Last Day to Request Absentee Ballot—July 26, 2018
To Register In Robertson County:
To register to vote, you may print out a voter registration form by going to the Tennessee's election process and either mail or hand deliver the completed form to the Robertson County Election Office. (See below for address) This link will also provide you with helpful information concerning the voting laws in Tennessee.
A voter registration form must be received in the Election Office or postmarked by the deadline for registering to vote before an Election. (30th day before an election)
You may also register to vote in-person at the Election Commission Office. You must provide identification and show proof of residency in Robertson County, TN. Your voter registration card will be mailed to you if you do not have proof of residency at time of registering to vote. All deadlines apply for in-person voter registration.
To Register Online: Click Here 

Smokey Barn News (Sponsor/Advertisement)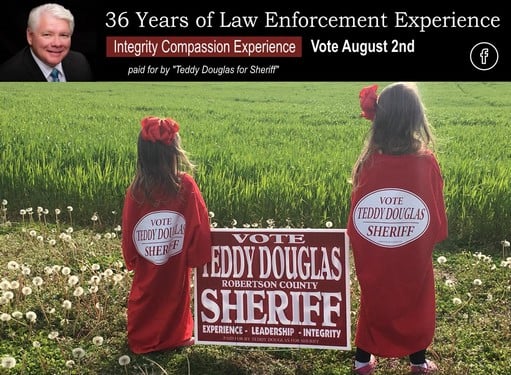 We bring you ALL the News in and surrounding Robertson County, Tennessee.