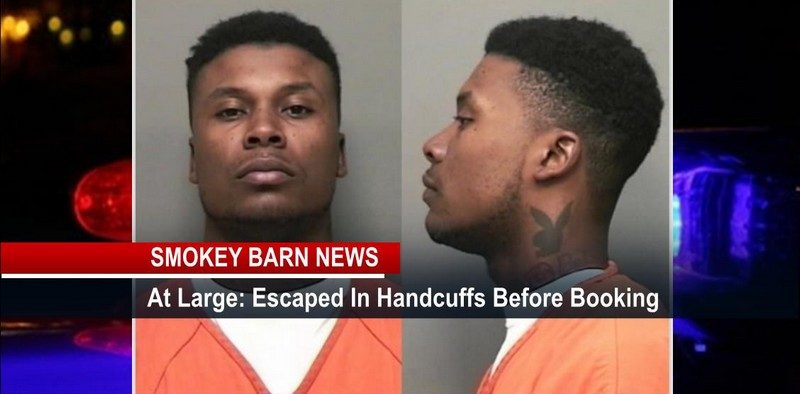 Man Escapes In Handcuffs Before Booking In Montgomery County
STORY UPDATED
 *Garrard Apprehended*
CLARKSVILLE, TN (Smokey Barn News) – Investigators with the Montgomery County Sheriff's Office, led by Sergeant William Wall, have apprehended Cemage Darquez Garrard at approximately 3 p.m. at an apartment in the 700 block of Main Street Saturday afternoon.
Garrard, 23, had multiple warrants on file for two counts of aggravated kidnapping, two counts of aggravated robbery, aggravated burglary, two counts of felony evading in a vehicle, three counts of driving on a suspended or revoked license, improper stopping at a stop sign, following too close, leaving the scene of an accident, violation of probation and escape.
Garrard was initially apprehended on Friday by bonding agents and brought to the warrants office at the Montgomery County Sheriff's Office. While deputies worked on processing his paperwork, he fled on foot from the warrants office. Multiple agencies responded and assisted in searching for Garrard late yesterday afternoon without any luck.
Deputies and investigators with the Sheriff's Office worked throughout the night and into today to locate him. "It was unfortunate Garrard got out of our custody in the first place," said Sheriff John Fuson. "The entire process of receiving arrestees at the front entrance will be thoroughly reviewed and changes made to ensure this will not happen again."
"I had a team of seven from our office looking for him. They worked quickly to locate and safely take him back into custody without further incident," Fuson added.
Garrard's bond was set at $652,000 with a hold without bond for the violation of probation.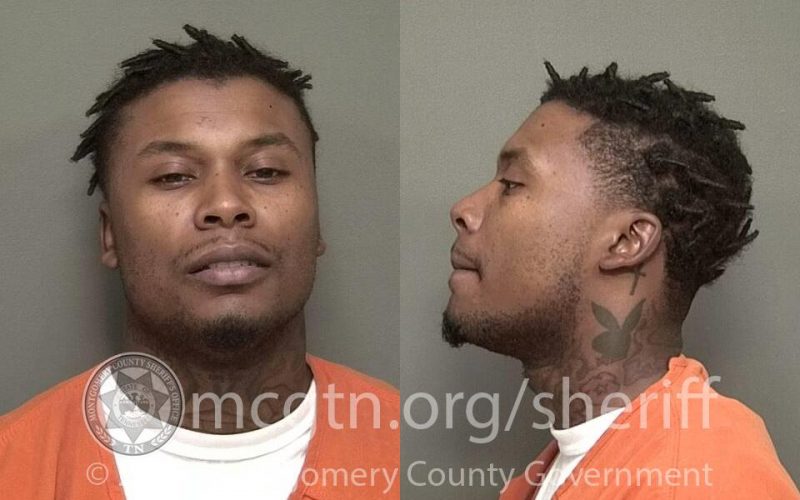 REPORTED EARLIER.
CLARKSVILLE TENNESSEE: (Smokey Barn News) – According to officials in Montgomery County, several police agencies are actively searching for a man who escaped from the warrants office of the Montgomery County Jail Friday evening.
Officials tell Smokey Barn News that Cemage Darquez Garrard escaped from the facility while still in handcuffs just before 6:00 pm.  He was last seen running towards the Montgomery County Courthouse. The Montgomery County Jail is located at 116 Commerce St, Clarksville, TN. MAP
In an update Saturday, Montgomery County PIO Sandra Brandon told Smokey Barn News the bonding agents had turned Garrard over to jail officials and left the building. It was originally reported that Garrard had escaped from the bonding agents. Garrard was sitting in the warrants office which is located up a flight of stairs from an entrance to the building when he made his escape.
At some point, Garrard ran for the door of the warrants office and made his way down the flight of stairs and out the door of the building. Garrard was not in the actual jail at the time of his escape but he was about as close as you could get.
According to Brandon, after being processing in the warrants office, Garrard would have been moved to the booking office and then the jail. At the moment of his escape Garrard would have been the responsibility of the warrants office or Deputies in the warrants office, Brandon said.
Brandon added that Garrard was not in the custody of the bonding agents at the time of his escape. "He was in the building, in the warrants office, getting ready to be processed to take back to the booking section. At that point, he (Garrard) ran on foot out the door."
Brandon said Garrard is still at-large, if you see him, don't approach him, just call authorities.
Garrard is 23 years old, 5'10, 165 lbs, black hair, brown eyes and wearing a dark blue hoodie, khaki pants and handcuffs.
If you see Garrard, officials say you should call 911 or the Montgomery County Sheriff's Office at 931-648-0611.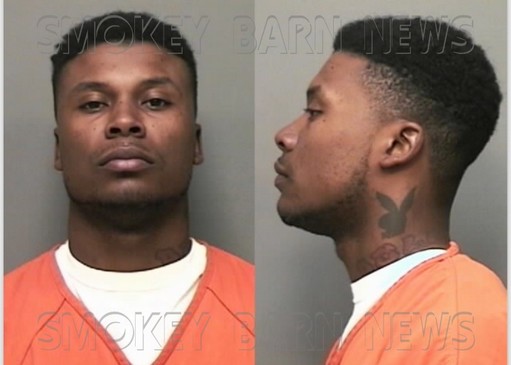 Smokey Barn News (Sponsor/Advertisement)



We bring you ALL the News in and surrounding Robertson County, Tennessee.