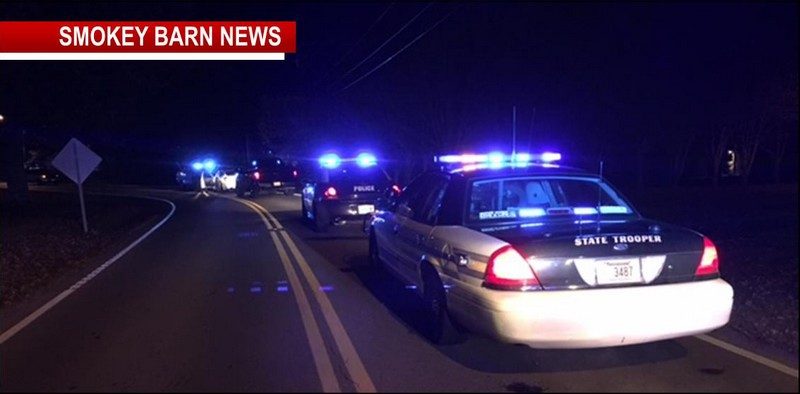 Manhunt In Ridgetop After Home Invasion In Joelton
RIDGETOP MANHUNT UPDATE
UPDATE: Ridgetop Manhunt Over Suspect In Custody (4 Vehicles Totaled)
According to officials in Robertson County, the suspect wanted in connection to an alleged home invasion burglary in Joelton Monday evening, that was later on the run in Ridgetop, has been taken into custody. FULL STORY
REPORTED EARLIER….
6:06am: In a release moments ago, Ridgetop Police told Smokey Barn News that they believe the suspect wanted in the home invasion in Jolton Monday evening is no longer in the city of Ridgetop.
Officials did not elaborate other than to indicate that their investigation has led them to believe that the suspect has left the area.
Smokey Barn News will be staying in contact with authorities, as more information becomes available we will bring it to you.
RIDGETOP TENNESSEE: (Smokey Barn News) – According to Lieutenant Shannon Heflin with the Cheatham County Sheriff's Office, dispatch was called around 10:30PM about a Home invasion in the 5000 block of Hwy 41A in Joelton and that the suspect had taken a 2008 Nissan Altima from an attached garage to the residence.
"The homeowner had stepped outside to check on her dog. She saw the subject getting into the car. He looked at her and told her to hush, don't say a word. She quickly ran inside. The suspect jumped into the car, put it in reverse and rammed through the garage door that was shut. The husband came out with a handgun and fired seven to eight rounds as the vehicle sped away."
"We issued a BOLO "be on (the) look-out" for surrounding counties. The suspect is believed to be a white male, short to balding hair, sunken in face similar to a drug addict wearing a beige/grey hoodie sweatshirt."
"Ridgetop received a dispatch call around 12:00 AM from a female that saw a vehicle go off the road and stall near Lennox Ave and Woodruff Ave in Ridgetop. MAP The driver jumped out of the passenger side window and took off running through a wooded area. Ridgetop Police arrived on the scene one minute after the call."
"We set up a perimeter in the area of Woodruff Ave and Lennox Ave and called in a Robertson County Canine to assist and we have a THP helicopter in the air. NorthCrest Medical was alerted but we do not believe that the suspect was shot."
No injuries have been reported with this incident.
This is a developing story, refresh this page for updates.
LIVE BROADCAST: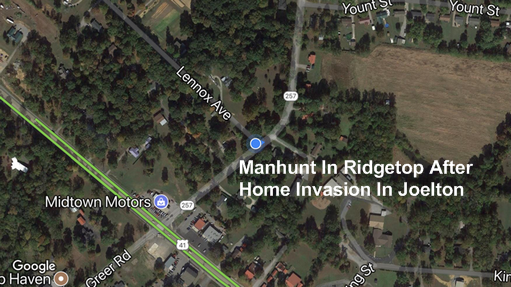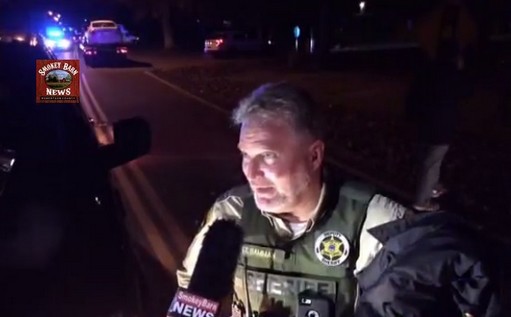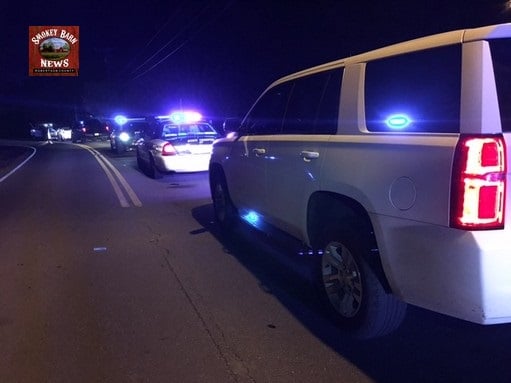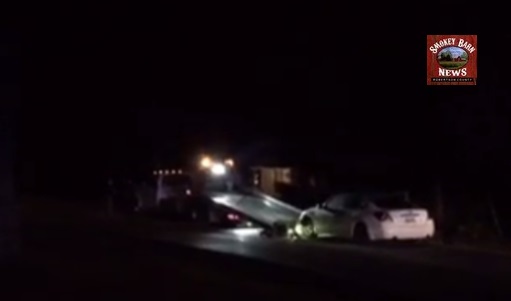 Smokey Barn News (Sponsor/Advertisement) 

We bring you ALL the News in and surrounding Robertson County, Tennessee.