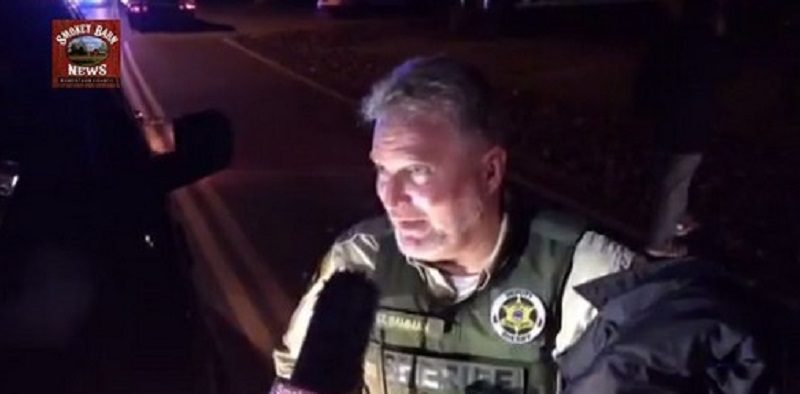 Ridgetop Manhunt Over Suspect In Custody (4 Vehicles Totaled)
RIDGETOP TENNESSEE: (Smokey Barn News) – According to officials in Robertson County, the suspect wanted in connection to an alleged home invasion burglary in Joelton Monday evening, that was later on the run in Ridgetop, has been taken into custody.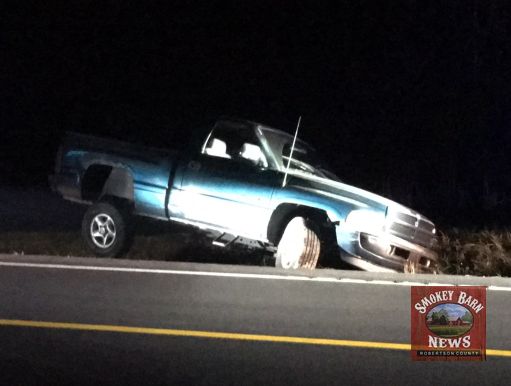 According to Lt. Shannon Heflin with the Cheatham County Sheriff's office, some time after the suspect ditched the car in Ridgetop, he allegedly stole a pickup truck that was found crashed and abandoned on Hwy 76 near Clarity Rd. MAP  A neighbor reported seeing the driver run off.
Tuesday morning, two Robertson County Sheriff's Deputies were on their way back to the office from an unrelated situation in Cottontown when they came upon a passenger vehicle that was parked in the roadway in front of Hardee's on Memorial Blvd in Springfield.
The Deputies checked on the driver, now identified as Denver Taylor, 34, of Ashland TN, and determined that he may be intoxicated. Taylor was taken into custody under suspicion of DUI but at this point, police did not know Taylor had actually been developed as a suspect wanted in the alleged Joelton home invasion.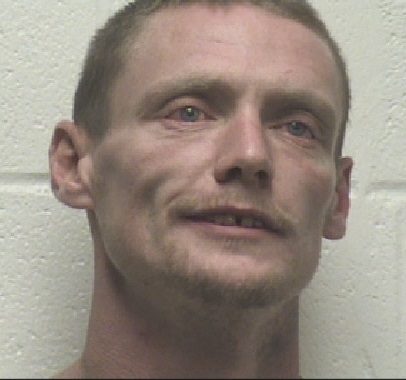 Shortly after Taylor was booked into the Robertson County Jail, the Cheatham County Sheriff's Office put out a bulletin for Taylor as a suspect. Robertson County authorities quickly realized they had just coincidentally taken him into custody.
According to Lt. Heflin, Taylor totaled four vehicles Monday night. Taylor, a mechanic that knows how to hotwire a vehicle, arrived at the Joelton home in a stolen vehicle, Heflin said. He would allegedly take three more vehicles before the night was over.
Lt. Heflin told Smokey Barn News that the woman that went out to check on her dog and surprised the suspect in the Joelton home invasion has positively identified Taylor in a lineup.
Heflin said Police were able to ID Taylor as suspect because he left his cell phone in the Nissan Altima after allegedly abandoning the vehicle in Ridgetop.
Taylor will be facing charges that include, Home-Invasion and four counts of Auto Theft. According to Lt. Heflin, the Joelton family is relieved that police were able to apprehend the suspect so quickly.
The situation started when Cheatham County dispatch was called around 10:30PM Monday evening about a home invasion in the 5000 block of Hwy 41A in Joelton and that the suspect had taken a 2008 Nissan Altima from an attached garage to the residence, according to Lieutenant Shannon Heflin with the Cheatham County Sheriff's office.
"The homeowner had stepped outside to check on her dog. She saw the subject getting into the car. He looked at her and told her to hush, don't say a word. She quickly ran inside. The suspect jumped into the car, put it in reverse and rammed through the garage door that was shut. The husband came out with a handgun and fired seven to eight rounds as the vehicle sped away."
"We issued a BOLO "be on (the) look-out" for surrounding counties. The suspect is believed to be a white male, short to balding hair, sunken in face similar to a drug addict wearing a beige/grey hoodie sweatshirt."
"Ridgetop received a dispatch call around 12:00 AM from a female that saw a vehicle go off the road and stall near Lennox Ave and Woodruff Ave in Ridgetop. MAP The driver jumped out of the passenger side window and took off running through a wooded area. Ridgetop Police arrived on the scene one minute after the call."
"We set up a perimeter in the area of Woodruff Ave and Lennox Ave and called in a Robertson County Canine to assist and we have a THP helicopter in the air. NorthCrest Medical was alerted but we do not believe that the suspect was shot."
No injuries have been reported with this incident.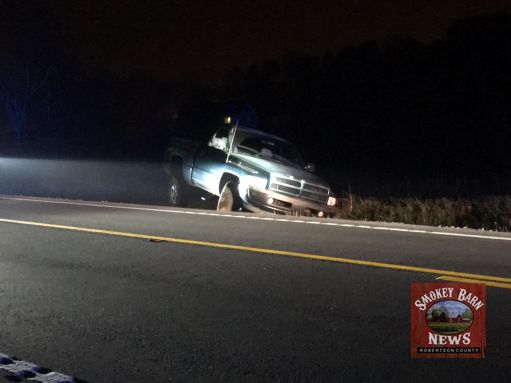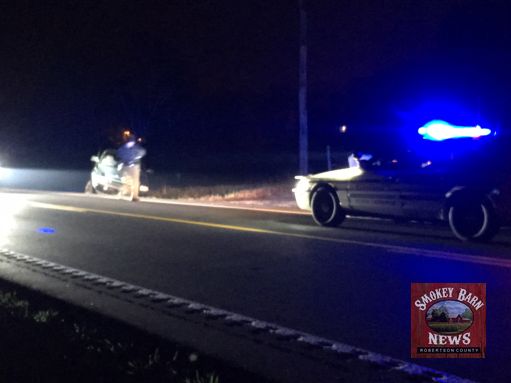 LIVE BROADCAST: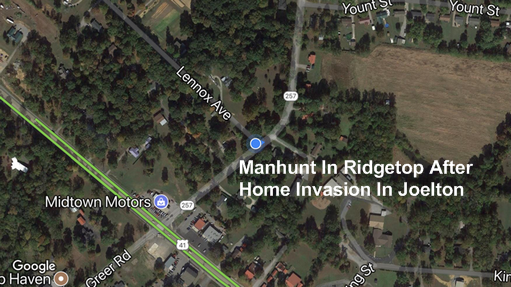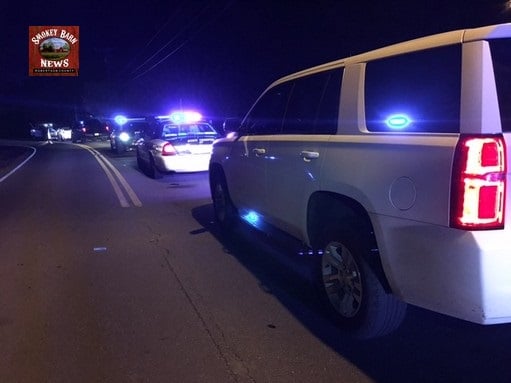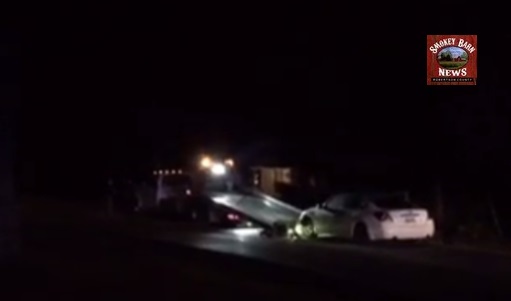 Smokey Barn News (Sponsor/Advertisement)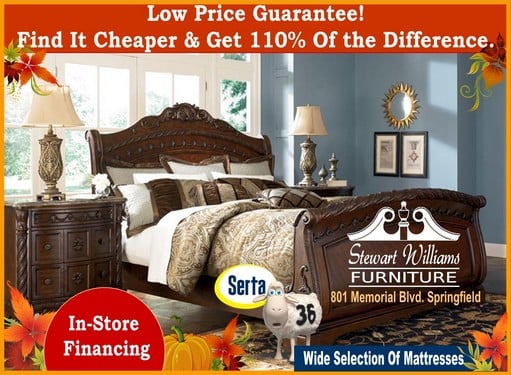 We bring you ALL the News in and surrounding Robertson County, Tennessee.