UPDATE: Missing Springfield 12-Year-Old Girl Runaway Sparks Search
UPDATE: Runaway 12-year-old Kelsey Vowell has been located. Her family indicates that she was injured in a crash in Nashville but is recovering.
According to Metro Nashville Police, on Friday at 5:04 p.m. officers were dispatched to Charlotte Pike and the I 40 East entrance ramp for a traffic accident with injuries.
A witness told police that the driver of a 2021 Dodge Ram was in lane 2, and the driver of a 2005 Toyota was in lane 1, both stopped at the red light on Charlotte Pike facing eastbound, when (according to Police) the witness observed the driver of a 2013 Chevrolet Cruze hit the back of the Toyota and the Dodge at a high rate of speed.
The driver of the Dodge told Police that after impact the male driver of the Cruze (believed to be a juvenile) allegedly fled the scene of the accident on foot.
Police say Kelsey  Vowell was a passenger in the Cruze, which is registered to her grandmother Joy Alvarado of Springfield.
Joy told Smokey Barn News that the Cruze was totaled and Kelsey was injured in the crash and has had and will likely need additional surgeries to repair the damage she sustained in the crash but she is otherwise OK.
REPORTED EARLIER…
SPRINGFIELD TENNESSEE: (Smokey Barn News) – The Springfield Police Department is asking for the public's help in locating a runaway 12-year-old girl.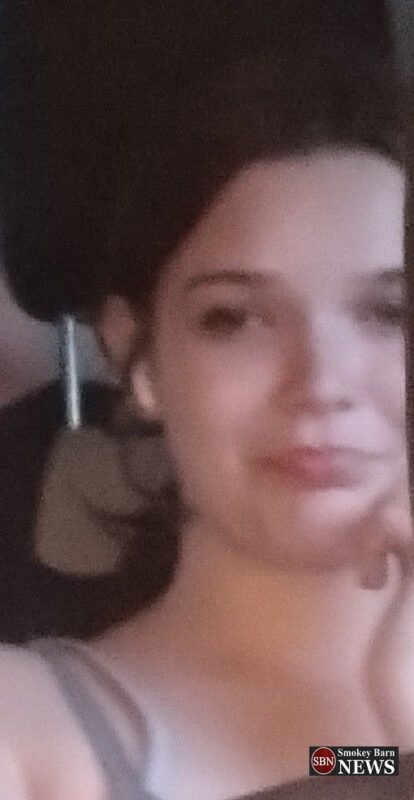 The juvenile is 12-year-old Kelsey Vowell. Miss Vowell is described as 5'4, 140 pounds. According to Springfield Police, Miss Vowell left her residence sometime in the early morning hours of Thursday 08/17/2023 and allegedly took her Grandmother's car.
The car (pictured) is described as a 2013 Chevrolet Cruz, silver in color, bearing TN plate 254-BDGP Police say Miss Vowell ran away from home previously on 08/13/2023 but was located a short time later in Springfield on Circle Drive in an abandoned house.
Anyone having information on the whereabouts of Miss Vowell is urged to contact Robertson County TN Central Dispatch at (615) 384-4911.