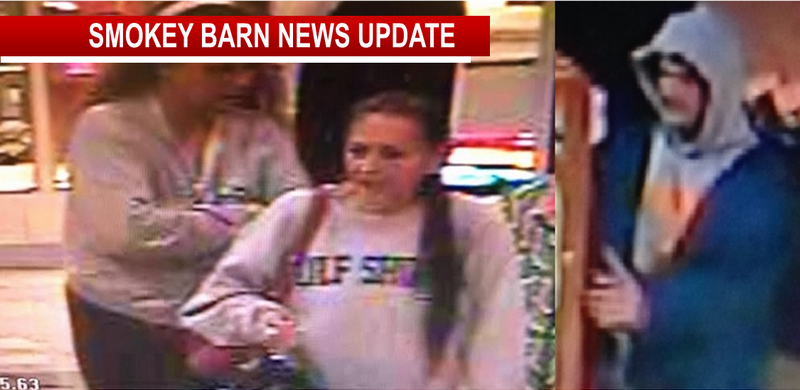 More Springfield Businesses Burglarized, Police Seek Leads
SPRINGFIELD TENNESSEE: (Smokey Barn News) – Last week Smokey Barn News brought you the news of the crawling burglars that hit two local businesses (original story). Springfield Police are still looking for the men and are hoping the community will take a look at the video (below) in hopes that someone will recognize them.
Springfield Police are also hoping the community will recognize the individuals (pictured) in relation to additional burglaries and one case of shoplifting.
As we told you last week, three suspects entered the UPS Store. A hole was cut in an exterior wall to gain entry into the building. The suspects rummaged through drawers and cabinets and took two computers, and a handgun. (Full Story Video)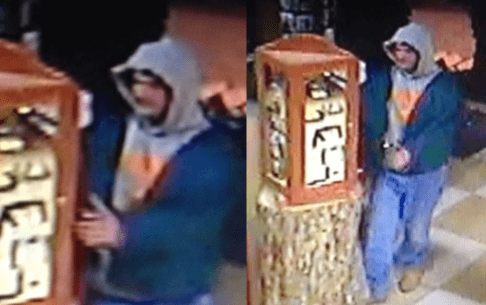 Just after midnight February 28 Sunday someone broke the front glass doors of Dorris Milling Company located at 5 N. Main Street. The male subject was caught on surveillance video entering the store and making off with approximately $800.00 of Red Wing work boots and approximately $1800.00 of Case pocket knives. A grey 4 door vehicle was also seen at the location at the time of the burglary. The glass case above was also stolen.
Tuesday March 1st was a busy day for police starting around 1:AM  when an officer patrolling the business area of Willow St. found a broken window and an open door at the Antique Barn. Officers conducted a search and found no one inside. According to an employee, no property had been taken.
Later that night police were called to the Belk department store located in the Center Stage Shopping Center . Officers found the front window had been broken. The suspect (s) were gone by the time the alarm company notified the Police and a Police Officer arrived on the scene. Again nothing was taken because the suspects could not get past a security barrier.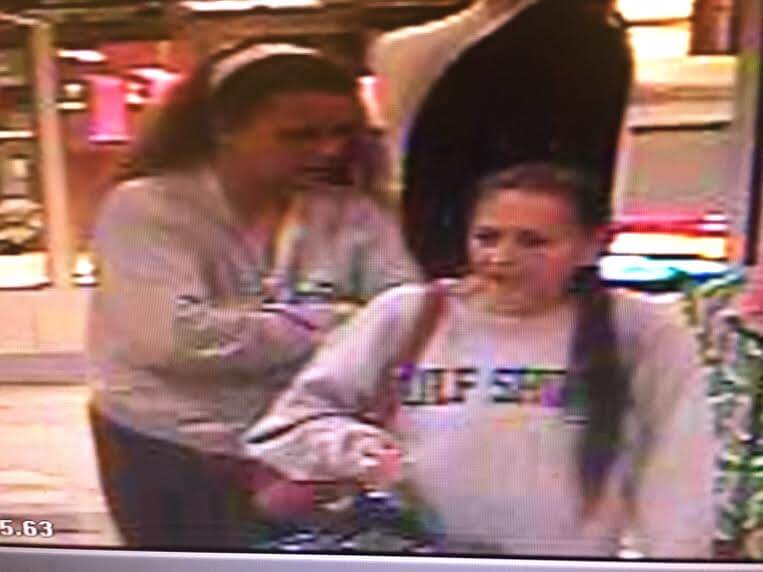 Later Tuesday evening the Belk department store once again found itself a victim of a crime. Around around 6:PM the Loss Prevention officer reported that two females walked out of the store with $400.00 of ladies merchandise without paying. (See photos) The suspects were last seen leaving the store in a blueish green Nissan Altima bearing tag number U74-90G
Springfield Police say, "Please take any reasonable precautions to safeguard your property, and contact the police department to report any suspicious activity."
Crawling Burglars Target Two Springfield Businesses
Any information given is confidential and can be provided to the Springfield Police Department at 615-384-8422 or Crime Stoppers at 615-382-3799.
Smokey Barn News (Sponsor/Advertisement)
We bring you ALL the News in and surrounding Robertson County, Tennessee.