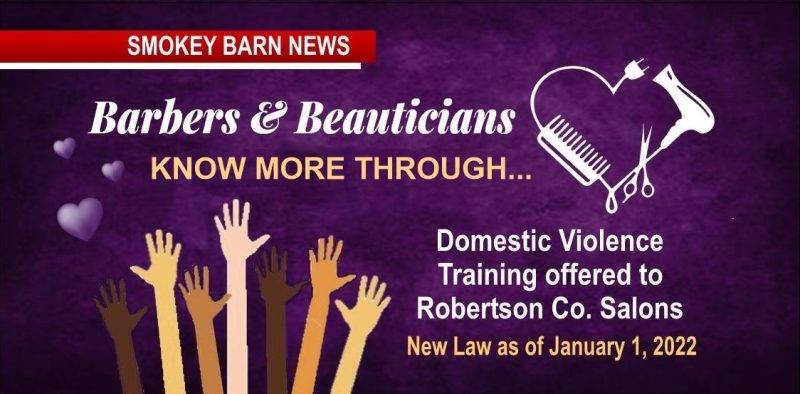 NEW Law Requires Beauty Professionals To Take Domestic Awareness Violence Training
ROBERTSON COUNTY TENNESSEE: (Smokey Barn News) –Starting January 1, 2022, a new law requires licensed Tennessee beauty professionals to complete up to one hour of anti-domestic violence training either in person or online, at no cost.
Students and instructors in cosmetology schools will need to certify they have taken the training before receiving their license and currently licensed professionals will need it before their next license renewal.
This initiative, endorsed by the Tennessee Department of Commerce & Insurance and the state Board of Cosmetology and Barber Examiners, is meant to empower stylists and barbers to recognize the signs of abuse, how to respond appropriately and what resources are available to assist domestic violence victims.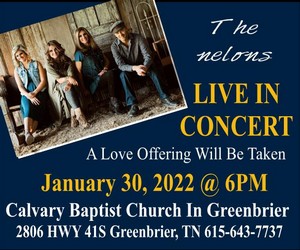 "Tennessee's beauty professionals are caring, compassionate individuals who are committed to ensuring the health and safety of all their customers, but may not know how to respond when confronted with domestic violence," said Board Executive Director Roxana Gumucio. "Most domestic violence victims will not report abuse to law enforcement, but they will tell someone with whom they have a long-standing relationship, such as a cosmetologist or barber. Tennessee beauty professionals have a unique position to help identify domestic violence and assist victims."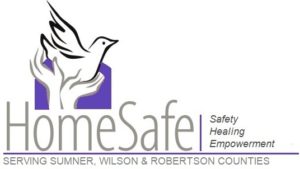 HomeSafe Inc., a local non-profit organization serving domestic violence survivors and their children in Robertson county, has developed "Know More" an informative and interactive class aimed to meet the one hour of anti-domestic violence training requirement.
This free training is offered to all beauty professionals in Robertson County beginning February 7th, at 10am. Future trainings are to be announced at a later date. The class will be held at UT Extension Robertson County, 408 North Main Street in Springfield.
Location: Springfield UT Extension Office
Date: Feb 7th, 2022 10am-11:00
"We want stylists to feel more comfortable when these conversations come up," said Jacob Goings, Executive Director at HomeSafe Inc. "many survivors will reach out to the individuals they feel most conformable with before considering reaching out to domestic violence professionals, we know that beauty professionals will often be the ones to hear about abuse before us and we want salons and stylist to feel they have the tools they need."
Home Safe Robertson County Office
719 S. Main Street Suite 106 Springfield, TN 37172
(615)-667-0073
Hours
Monday—Friday 8:30AM–4:30PM
Offices are closed Saturday & Sunday and for Federal Holidays.
How to get trained
Salons, independent stylists, barbers and students can contact HomeSafe Inc. to sign up for the February class or to find dates and times for subsequent classes, 515-452-4539.
Get Help!
If you or someone you know is being abused, call the 24/7 HelpLine at 615-452-4315.
For more information on Training:
Mobile: To See The Latest Stories or to share this article, scroll below