One Dead, One Teen Critical, Following Train Vs Vehicle In Robertson County
UPDATED
SPRINGFIELD TENNESSEE: (Smokey Barn News) – One person has died, and another is in critical condition, following an accident involving a train and a passenger vehicle near Springfield Tuesday.
The accident occurred at the Matthews Road crossing, the first call coming into 911 at 12:18 pm. MAP
We're told an adult driver (now identified by his family as 17-year-old Pablo Antonio Ortiz Perez) was killed in the crash and his brother, (now identified as 15-year-old male Diego Antonio Ortiz Perez) has been life-flighted to Vanderbilt Medical Center in Nashville in critical condition.
Several roads may be blocked while the accident is investigated.
The Tennessee Highway Patrol, Robertson County EMS, Robertson County EMA, the Robertson County Sheriff's Office, North Robertson Fire & Rescue, and Vanderbilt Lifeflight all responded to the scene.
UPDATE: On Sunday (August 6) family and friends gathered at the McDonalds in Greenbrier to remember Pablo. FULL VIDEO->  VIDEO: Community Mourns Teen Killed In Train Accident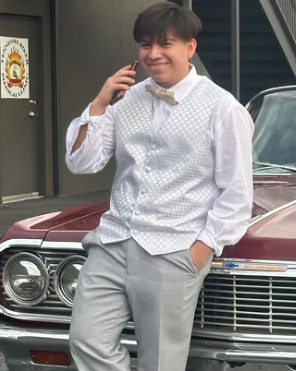 UPDATE WED: 12 pm
A GoFundMe (confirmed by Smokey Barn News) has been set up to help the family cover funeral expenses for Pablo. CLICK HERE TO DONATE
UPDATE TUES: 7:50 pm
The Tennessee Highway Patrol (THP) has released their preliminary report on the crash. The THP indicates that both boys', driving a 2015 GMC Terrain, with the 17-year-old behind the wheel), were wearing safety restraints as they attempted a railroad crossing at Medows Rd and were struck by a train. The report makes no mention that drugs or alcohol were a factor in the crash.
UPDATE TUES: 7 pm
According to a release from the family, 17-year-old Pablo Antonio Ortiz Perez died in the crash. The single occupant, 15-year-old Diego Antonio Ortiz Perez has come out of surgery after being treated for internal bleeding. He has a long way to go but is awake and stable.
"The family seeks the prayers of our community during this challenging time," said the boy's mother Rebecca Velasquez Perez via an interpreter. "They wish to thank all who have helped today and they thank God for His gentle mercy being bestowed on Diego. Arrangements for Pablo will be coming in the days ahead and the family rest in the sure knowledge that Pablo is the gentle hands of our Lord in Heaven."
UPDATE TUES: 3:30 pm We have an update that the 15-year-old is heading into surgery and has been upgraded to stable.  The family is asking for prayers. Smokey Barn News will be waiting for the THP to officially release the names before publishing their identities.
Reload this page for updates.
Un muerto, un adolescente en estado crítico, siguiendo a un tren contra un vehículo en el condado de Robertson
ACTUALIZADO
SPRINGFIELD TENNESSEE: (Smokey Barn News) – Una persona murió y otra se encuentra en estado crítico luego de un accidente que involucró un tren y un vehículo de pasajeros cerca de Springfield el martes.
El accidente ocurrió en el cruce de Matthews Road, la primera llamada al 911 fue a las 12:18 p. m. MAPA
Nos dijeron que un conductor adulto (ahora identificado por su familia como Pablo Antonio Ortiz Pérez, de 17 años) murió en el accidente y su hermano (ahora identificado como un hombre de 15 años, Diego Antonio Ortiz Pérez) ha sido Vuelo en avión al Centro Médico Vanderbilt en Nashville en estado crítico.
Varias carreteras pueden estar bloqueadas mientras se investiga el accidente.
La Patrulla de Caminos de Tennessee, el EMS del Condado de Robertson, el EMA del Condado de Robertson, la Oficina del Sheriff del Condado de Robertson, North Robertson Fire & Rescue y Vanderbilt Lifeflight respondieron a la escena.
ACTUALIZACIÓN: 7:50 pm
La Patrulla de Carreteras de Tennessee (THP) ha publicado su informe preliminar sobre el accidente. El THP indica que ambos muchachos, que conducían un GMC Terrain 2015, con el joven de 17 años al volante, usaban dispositivos de seguridad cuando intentaban cruzar el tren en Medows Rd y fueron atropellados por un tren. El informe no menciona que las drogas o el alcohol hayan sido un factor en el accidente.
ACTUALIZACIÓN: 7 p. m.
Según un comunicado de la familia, Pablo Antonio Ortiz Pérez, de 17 años, murió en el accidente. El único ocupante, Diego Antonio Ortiz Pérez, de 15 años, salió de una cirugía luego de ser tratado por una hemorragia interna. Tiene un largo camino por recorrer, pero está despierto y estable.
"La familia busca las oraciones de nuestra comunidad durante este momento difícil", dijo la madre del niño, Rebecca Velásquez Pérez, a través de un intérprete. "Desean agradecer a todos los que han ayudado hoy y agradecen a Dios por Su gentil misericordia otorgada a Diego. Los arreglos para Pablo se realizarán en los próximos días y la familia descansa con la certeza de que Pablo es las gentiles manos de nuestro Señor. en el cielo."
ACTUALIZACIÓN: 3:30 p. m. Tenemos una actualización de que el joven de 15 años se dirige a la cirugía y se ha actualizado a estable. La familia pide oraciones. Smokey Barn News estará esperando que el THP publique oficialmente los nombres antes de publicar sus identidades.
Vuelva a cargar esta página para obtener actualizaciones.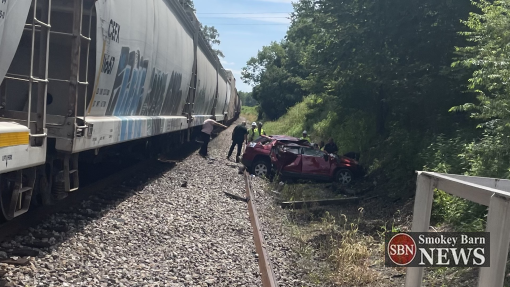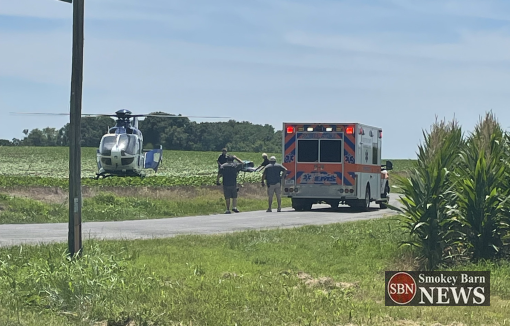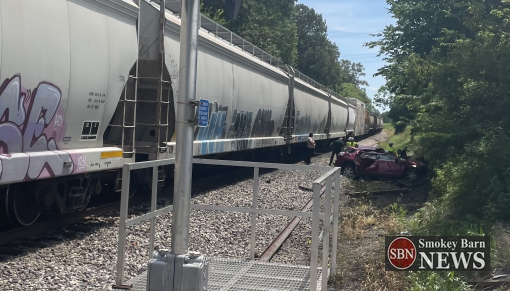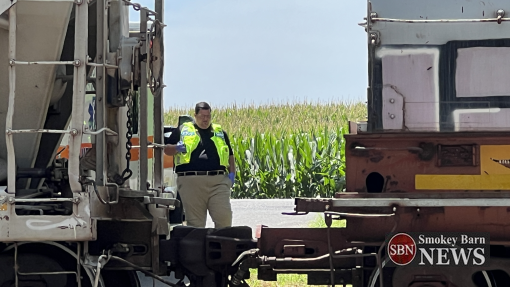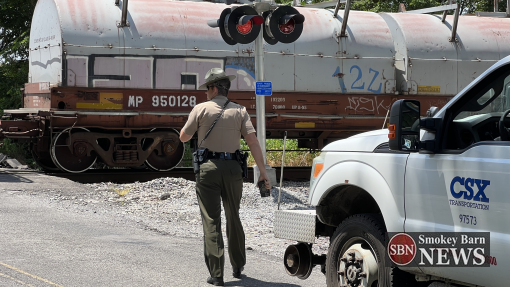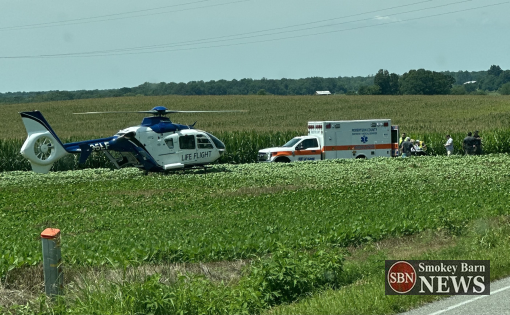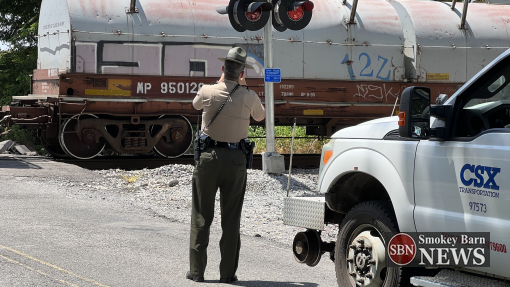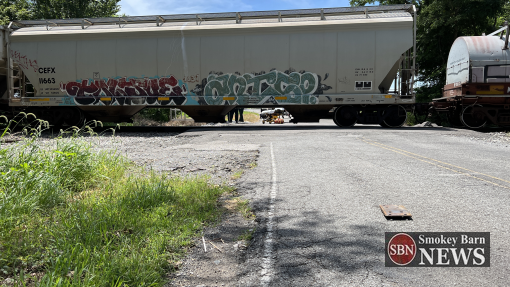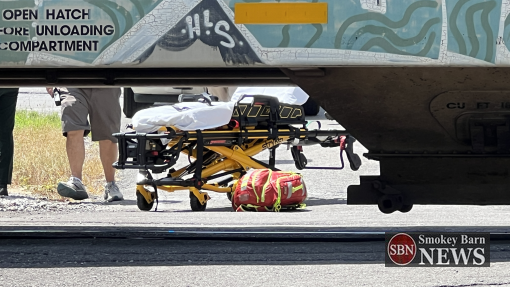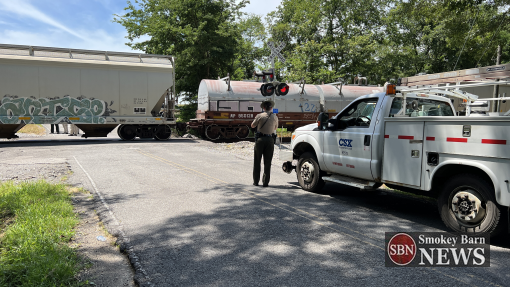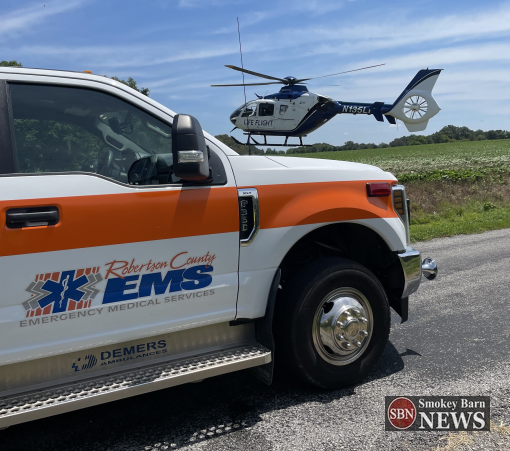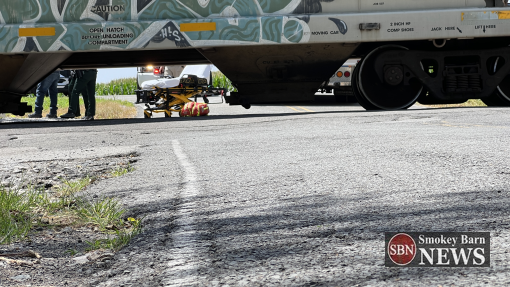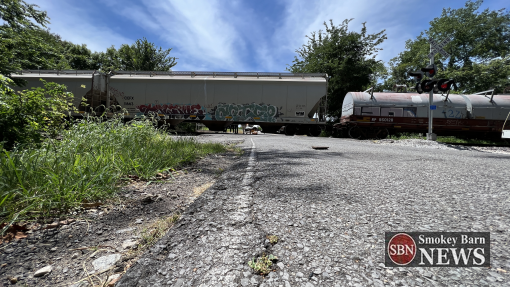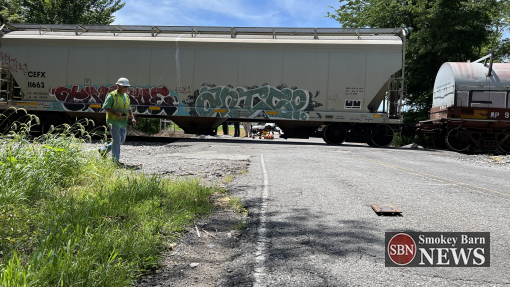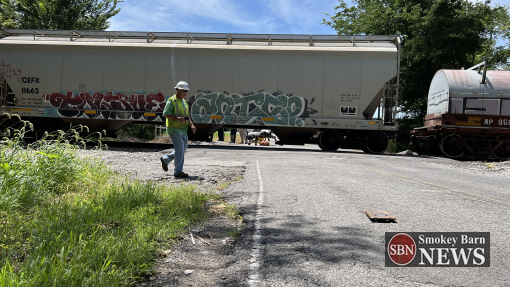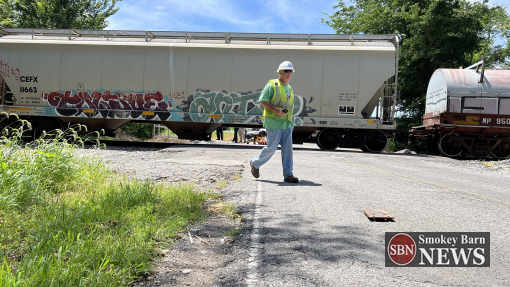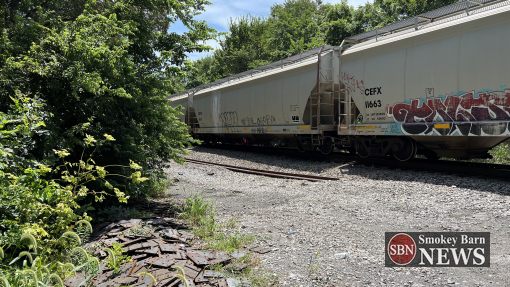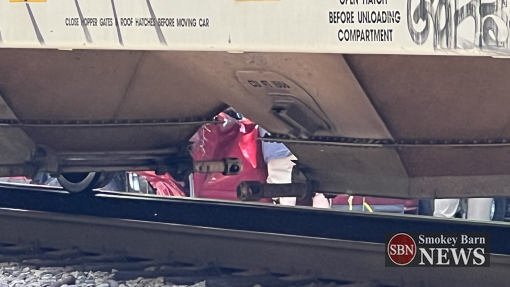 Mobile: To See The Latest Stories or to share this article, scroll below