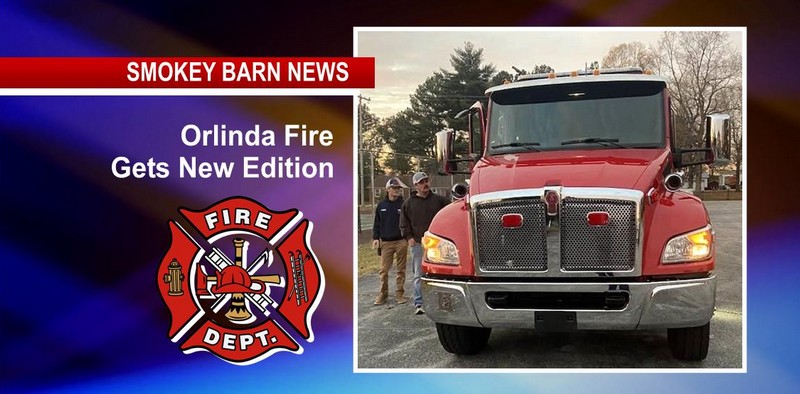 Orlinda Fire Department Gets Needed Fire Engine
ORLINDA TENNESSEE: (Smokey Barn News) – The Orlinda Fire Department just received a new 2023 Kenworth 2000-gallon fire fighting apparatus. On the street, they call them fire trucks or fire engines, the new truck came with a price tag of $300,000, according to Orlinda Fire Chief Dusty Johnson.
"It was needed in the community with all the buildings and houses going up.  It will be very beneficial to us with structure, field, or grass fires or as water supply to other equipment and even other agencies that call us for mutual aid. The new truck was voted in by the city recently," Chief Johnson said. "With the supply chain issues we weren't expecting it to arrive for a year or more because you can't get a chassis but it came in this week. We would like to thank the city of Orlinda, the Commissioners, the people of Orlinda and the surrounding areas for their support."
"The City of Orlinda and the Orlinda Volunteer Fire Department are very proud to announce the purchase of a new 2023 Kenworth T480 Aero Fire Tanker Truck from Fouts Brothers Fire Equipment in Milledgeville, GA, said City Manager Kevin Breeding.
This truck represents a new era for the Fire Department and higher level of protection for the residents of Orlinda. Fire Chief Dusty Johnson and his team of experienced firefighters worked long and hard on the bid specifications to ensure that the new truck was well-suited for the conditions they encounter in this area. Orlinda City Council's commitment to meet the fire protection needs of the community and their pledge to avoid all debt on depreciable assets was continued by paying for this truck in full at the time of purchase- something for which they should be commended. The City's purchase of this truck, combined with the skills, training, and absolute devotion of every Orlinda Firefighter to save lives and property should make everyone in the Orlinda Fire zone sleep a little better tonight."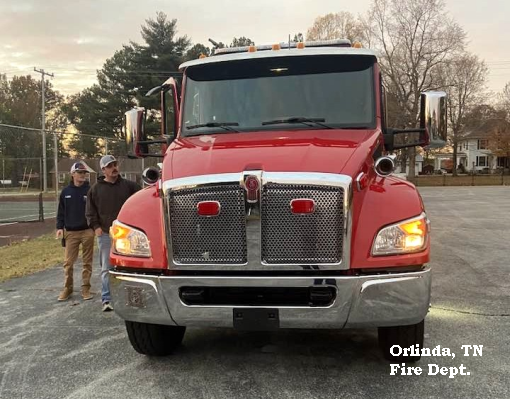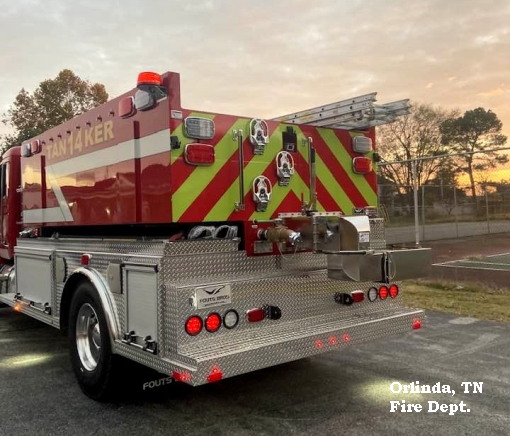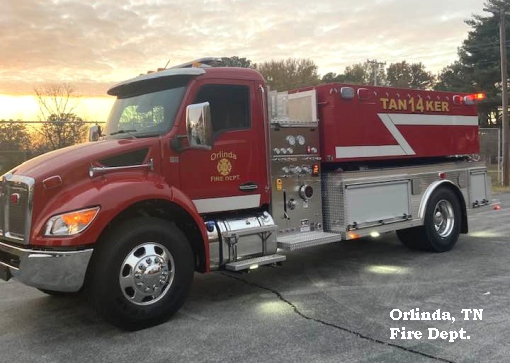 Mobile: To See The Latest Stories or to share this article, scroll below