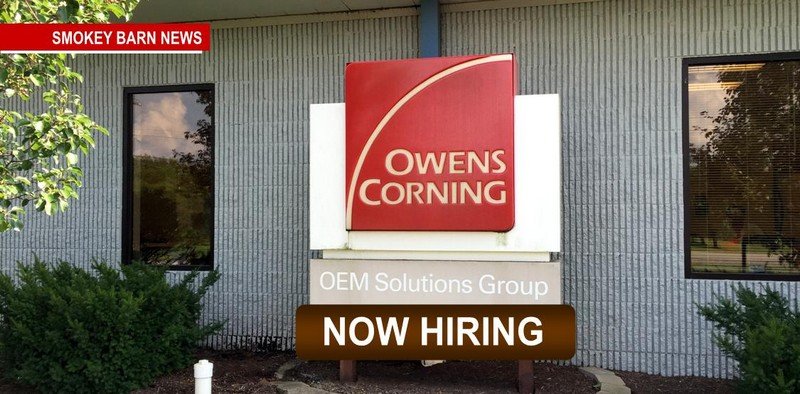 (Sponsored Ad)
Owens Corning Now Hiring Multiple Positions
Quality Technician Shift: 1st
A Manufacturing career with Owens Corning can put you on the frontlines of innovation, from Operations Managers to Production Associates. You'll have the assurance of working at a company that has achieved 10 consecutive years of safety improvement and feel proud knowing your work will touch the lives of people everywhere.
Qualified candidates will have the following:
• Follow up with Nonconforming reports and area
• Perform Gage Verification utilizing Master List, Scheduling and Performance
• Responsible for Document Control Coordination including Master List, Obsolete documents, Change Request Forms, review for format, release and distribution
• First Piece Approval process Leader – Perform, document and distribute FPA requirements for appliances
• Back-up Tool ID process as coordinated with First Piece Approval process
• Update monthly Quality Scorecards
• Training and follow up work center scrap reporting and coding
• Participate in Corrective Action
• As required, be Quality Liaison with Customers, Purchasing department, and Suppliers
• Maintain currency in Quality Requirements and provide training for the Quality Management System
• Track and update training records in the Learning Management System.
• Maintain the Job Control Plans and Job Hazard Analysis forms
• Comprehend and assist the Quality Leader with the PPAP process
• Internal Auditor for Scheduling, Lead Auditor, Performance, Report and Distribution
• Support Production department on quality issues.
• Other responsibilities as directed by Leader
Job Requirements:
• High School Diploma or GED Equivalent, some college preferred
• 1-2 years prior experience in a Quality role
• 1-2 years experience with calibrations and internal auditing
• 2-3 years experience with the ISO 9000 systems, FPA and PPAP documentation, and Non-conforming processes
• This is an environment working with insulation
To apply for Quality Technician, Click HERE
Forklift Driver 4-10 hour shifts Monday-Thursday Shift: 1st
SUMMARY
Is a "certified" and competent forklift truck operator. Loads/unloads trailers and moves materials within the plant area.
ESSENTIAL DUTIES AND RESPONSIBILITIES include the following. Other duties may be assigned.
• Completes daily forklift checklist, including blowing the radiator free of "lint" and immediately reports defects to supervisor(s) and/or maintenance department.
• Follows plant and safety rules, as well as forklift truck safety rules, paying particular attention to speed and safe operation of the forklift truck.
• Regular attendance is essential.
• Works in a team environment.
• Aware of activities in working surroundings and is responsible for keeping the department clean, tidy and safe.
• Reports any unsafe act, condition, accident or injury immediately to supervisor(s).
• Understands and follows the lock-out procedure.
• Unloads materials from trailers and organizes them in the work area and loads finished goods onto trailers.
• Prepare bill of lading (BOL).
• Determines method of shipment.
• Ship and receive goods.
• Compares quantities and identification numbers of goods against orders to ensure accuracy.
• Prepares shipments prior to loading on trailers.
• Verifies receipt of shipments against bills of lading, invoices or other documents.
• Keeps pertinent records.
• Moves materials, parts, skids, totes, finished goods, etc. within the plant area.
• Dumps garbage bins and other garbage in appropriate containers when required.
• May assist maintenance, die makers and operators in moving heavy dies or equipment.
• Follows directives from supervisor(s).
• Liaises with production and the customer service department to verify shipping dates, quantities etc.
• Attends training, seminars and meetings as requested by management.
QUALIFICATIONS
EDUCATION and/or EXPERIENCE
High school diploma; one to three years related experience and/or training; or equivalent combination of education and experience.
LANGUAGE SKILLS
Ability to read and interpret documents such as blueprints, safety rules, operating and procedure instructions. Ability to communicate effectively with management, supervisors and employees of the organization.
MATHEMATICAL SKILLS
Ability to add, subtract, multiply and divide in all units of measure, using whole numbers, common fractions, and decimals.
REASONING ABILITY
Ability to solve practical problems and deal with a variety of concrete variables in situations, where only limited standardization exists. Ability to interpret a variety of instructions furnished in written, oral, diagram or schedule form.
CERTIFICATES, LICENSES, REGISTRATIONS
Forklift operating license.
PHYSICAL DEMANDS
While performing the duties of this job, the employee is regularly required to stand; use hands to handle, or feel objects, tools, controls etc.; and reach with hands and arms. The employee frequently is required to stand or bend. The employee must frequently lift and/or move up to 50 pounds and/or more heavy loads with a pump truck or forklift. Specific vision abilities required by this job include close and distance vision, and the ability to adjust focus.
WORK ENVIRONMENT
While performing the duties of this job, the employee is regularly exposed to moving mechanical parts and fumes or airborne particles; and occasionally works with fiberglass insulation. The noise level in the work environment is usually moderate.
To apply for Forklift Driver click HERE
Production Associate 1st shift 4-10 hour shifts Mon.-Thurs.
SUMMARY
The Production Associate position is an hourly position, and reports to the Shift Supervisor. The employee works at presses, assist machine operators, removes parts from press, separates parts from scrap, assembles parts, stacks or packages parts and operates equipment.
JOB DUTIES AND RESPONSIBILITIES:
• Follows all plant safety guidelines, practices, and procedures. This includes the proper use of personal protective equipment when required
• Regular attendance is essential
• Works in a team environment ensures helpers understand their role, knows what precautions are necessary and location of emergency stop buttons
• Understands and interprets company work orders and job control procedures
• Works efficiently and accurately to achieve and maintain 100% of goal. Gets or requests materials needed, assembles totes, prepares skids, bags and boxes for packaging
• Packages specific number of parts on skids, in bags, boxes, etc., labels them, stacks bags of parts on racks, or in appropriate packaging and moves totes/skids of parts to a storage area or to the next operation
• Ensures that safety devices are in place and reports any unsafe behavior or situation
• Is aware of activities in working surroundings and is responsible for keeping the area clean, tidy, and safe
• Other tasks as assigned by Leader
JOB REQUIREMENTS, SKILLS AND ABILITIES
• Must have ability to read/write and interpret documents (safety rules, operating/procedure instructions, blueprints, etc..)
• Must have ability to communicate effectively with co-workers, supervision and management
• Must have the ability to do basic mathematical calculations
• Must have the ability to use a tape measure
EDUCATION AND/OR EXPERIENCE
• Must be at least 18 years old
• Must have a high school diploma or equivalent
• 3-6 months related experience and/or training; or equivalent combination of education and experience
ESSENTIAL PHYSICAL REQUIREMENTS/WORK ENVIRONMENT
• Standing/walking for 8 – 12 hours at a time
• Exposure to noise is usually moderate
• Bending, twisting and turning
• Full use of both hands – to handle, feel objects, tools, controls, etc.
• Close and distance vision abilities
• Works with fiberglass insulation
• Regularly works near moving mechanical parts
• A/C spot cooled work areas
To apply for Production Associate, Click HERE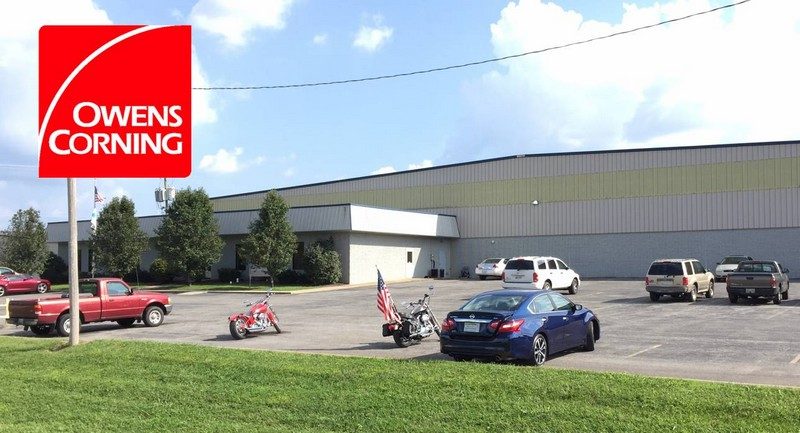 About Owens Corning
Owens Corning (NYSE: OC) develops, manufactures and markets insulation, roofing, and fiberglass composites. Global in scope and human in scale, the company's market-leading businesses use their deep expertise in materials, manufacturing and building science to develop products and systems that save energy and improve comfort in commercial and residential buildings. Through its glass reinforcements business, the company makes thousands of products lighter, stronger and more durable. Ultimately, Owens Corning people and products make the world a better place. Based in Toledo, Ohio, Owens Corning posted 2015 sales of $5.4 billion and employs about 16,000 people in 25 countries. It has been a Fortune 500® company for 62 consecutive years. For more information, please visit www.owenscorning.com.
A career at Owens Corning offers the ability to enhance your expertise and achieve your personal and professional aspirations. Through it all, we'll empower you with an environment that encourages open communication and big ideas, competitive pay for your performance, comprehensive benefits, and more opportunities to make your impact.
Must be eligible to work in the U.S. on a permanent basis.
Owens Corning is an Equal Opportunity, Affirmative Action employer. All qualified applicants will receive consideration for employment without regard to race, color, religion, sex, sexual orientation, gender identity, national origin, protected veteran status or status as an individual with a disability.
JOIN OUR TEAM TODAY! CLICK HERE TO APPLY
Learn more about what we do at Owens Corning – Click Here
Smokey Barn News (Sponsor/Advertisement)
We bring you ALL the News in and surrounding Robertson County, Tennessee.