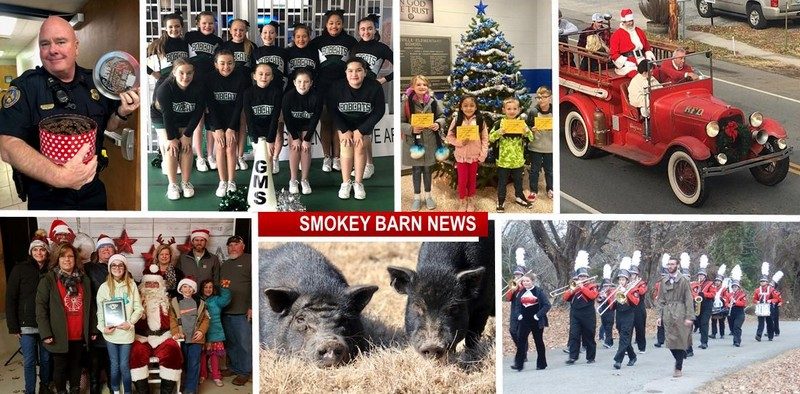 People, Places & Hometown Holidays In Community News 12/11/19
ROBERTSON COUNTY TENNESSEE: (Smokey Barn News) – Welcome to Smokey's news in review. It's a look back and forward covering the latest news, Christmas parades and holiday events along with this week's top stories.
Smokey's People & Community News column highlights local stories of people, events, charities, and businesses that continue to make Robertson County great!
Do you have a story you would like to submit? Smokey Barn News welcomes your community news and photos. Email your story ideas to our 24/7 news desk; [email protected]

In Robertson County News
Robertson County Sheriff's Department Wins 1st place in Cross Plains TN Christmas parade!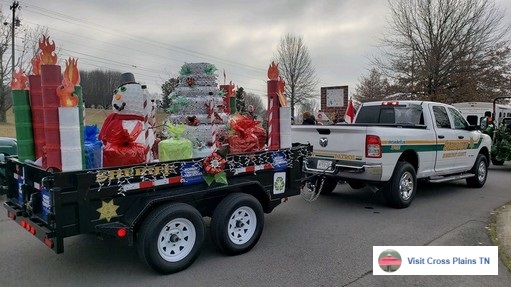 Robertson County Funeral Home Spreads Christmas Cheer
Our Christmas Elves, Bettye Lynn and Dawn, were out Friday spreading Christmas cheer to several agencies throughout the City and County. The van was loaded down with homemade Christmas candy. Madison Burnette, with the Springfield Police Department, is giving his Christmas pose with a tin of Bettye Lynn's homemade Goo-Goo's, and Judy Suter, with Comfort Care Hospice, is receiving some Christmas cheer. Merry Christmas from Robertson County Funeral Home to all those that give of themselves throughout the year to make our City and County a better place to live.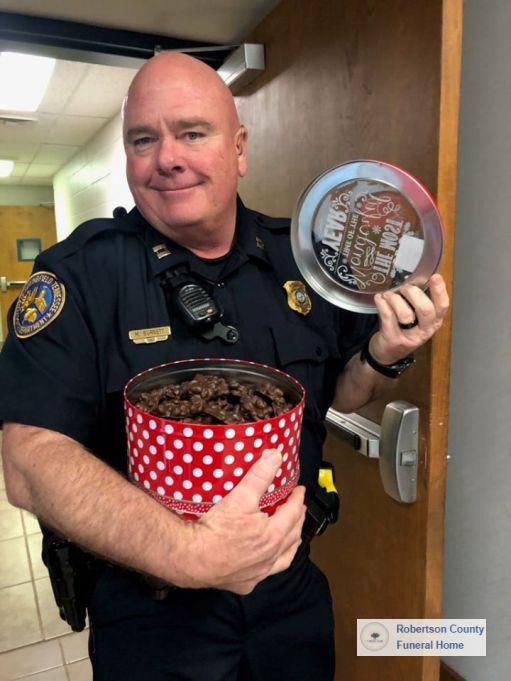 Robertson County Schools: Select Innovation Academy Scholars Participate In Gifted Student Program
Seventeen Innovation Academy 7th grade students have been invited to join the prestigious 7th Grade Talent Search for gifted students sponsored by Duke University's Talent Identification Program (Duke TIP).
Each year, a select group of students across the United States is identified as academically gifted based on their exceptional standardized test scores in school, and are invited to participate in the TIP program. Only students scoring in the 95th percentile or better on standardized tests qualify. These participants are then invited to take the above-grade-level ACT or SAT tests designed for college-bound tenth and eleventh graders so that their academic abilities and potential can be more accurately evaluated.
In addition to these students, an additional twenty-one 8th-grade students have been included through the 8th – 10th-grade "TIP Option" program, and will also be participating in the recognition and ACT/SAT testing invitation.
As a result of their selection, all of these students also receive a variety of support services and gain access to research and other information about using their academic abilities more effectively.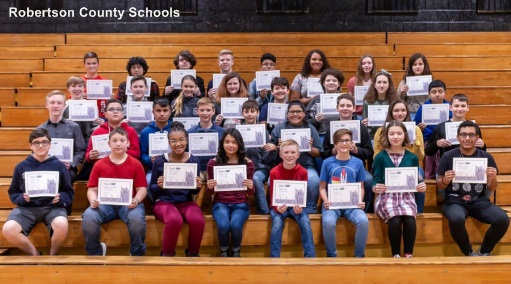 Those selected from Innovation Academy are:
7thGrade:
Maya Atkins, Luis Asencio Garcia, Britton Batson, Elmer Carbajal, Adalyn Cook, Kagen Coyle, Myleigh Cunningham, Cameron Franklin, Jason Keymon, Karla Larios Perez, Brynlee Massey, Lindsey Moore, Cristina Ortiz, Nicolas Saldierna, Jaiden Sandoval, Kalani Thomas, Austin Tucker
8thGrade:
Elizabeth Adcock, Joseph Ballard, Trent Bryant, Emmeline Collins, Cameron Connor, Nevaeh Finnel, Manny Garcia, Luis Gutierrez Ruiz, Kevin Hake, Clayton Hawkins, Jacob Henderson, Peyton Hopper, Jaqualine Jones, Bella McBroom, Taylor Milteer, Tommy Oppenheimer, Henry Perez Solis, Corbin Quinn, Eder Robles, Nathan Teague

Robertson County Fair, TN Wins 1st Place in Adams, Tennessee Christmas Parade
The Robertson County Fair Association participated in the Adams, TN Christmas Parade today and is thrilled to announce they won 1st place with their float. Special thanks to Christmas Done Bright for the items on board the float.
Thank you for your continued support of the Robertson County Fair.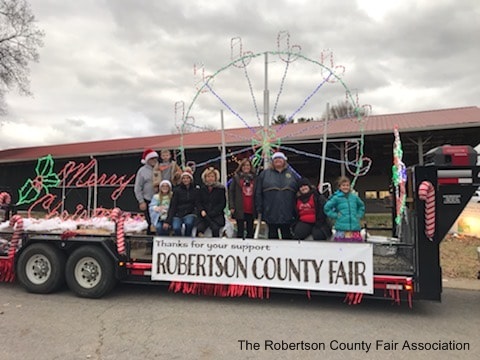 Smokey Barn News (Advertisement)

Representative Sabi Doc Kumar Visits Governor's Mansion
It was a great Republican Caucus gathering at the Tennessee Residence, also, known as the 'Governor's Mansion'! We plan and prepare for the 2020 elections committed to being the party of Biblical conservative values, low taxes and good government! Grateful that the economic conditions in Tennessee are booming! We are Blessed! We must continue to work to help all Tennesseans! God Bless!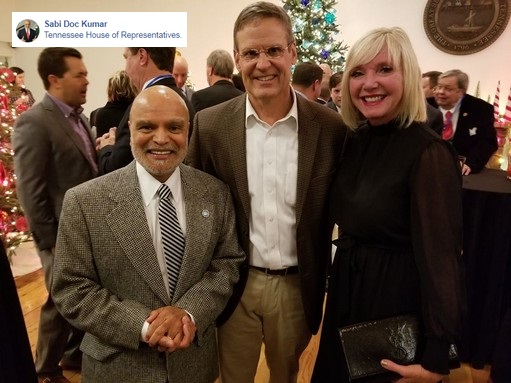 Our Tennessee Governor Bill Lee making Rep Esther Helton and Rep Sabi Doc Kumar feel most welcome at the Tennessee Residence during our Republican Caucus gathering! — with Esther Helton at Tennessee Residence.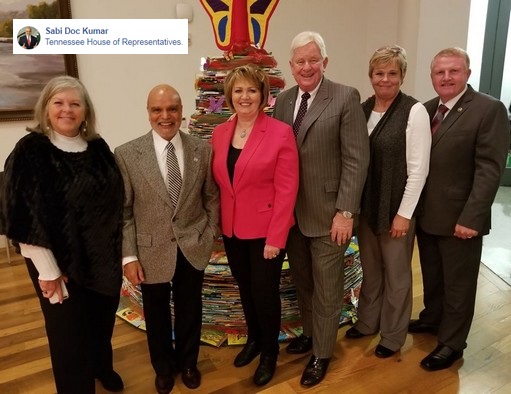 A representation of our Legislative group that attended the recent trip, this past fall, to Israel! Mrs. Janet Keisling didn't go to Israel with us but tonight we made her an 'honorary member' of the group! A trip to Israel with fellow Legislators establishes some very special bonds and friendships! Thanks be to God! — with Debra Moody, Janet Keisling, Kelly T. Keisling, Miranda Sherrell and Paul Sherrell at Tennessee Residence.

Potbelly Pig Finds Love & A Forever Home
Back in July Smokey Barn News posted an alert on the Smokey Lost & Found Page about a potbelly pig that wandered up to the home of Dannie Richards in Cedar Hill and took a liking to one of her pigs.
"We found him in our front yard trying to cozy up to our girl Bunny," Richards said. "We tried to find his owner but nobody ever came for him. I thought it would be nice to let everyone know that "Porky" and Bunny now enjoy snuggling up on these chilly winter nights. Porky has his girl and his forever home. Merry Christmas!"
Join the LOST & FOUND Robertson County TN page today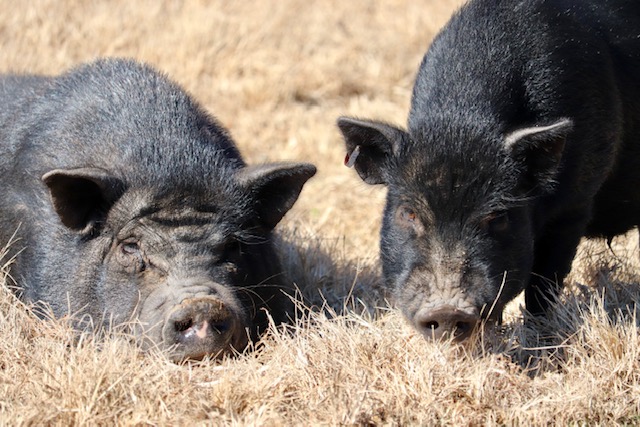 Smokey Barn News (Sponsor/Advertisement)

SAVE THE DATE…
RC Senior Center – Christmas Eve Breakfast Tuesday, Dec 24
8:30 AM Breakfast – Celebrating the spirit of Christmas together!. Please RSVP by Dec 20th.
FOR MORE EVENTS PLANNED AT THE SR CENTER, CLICK HERE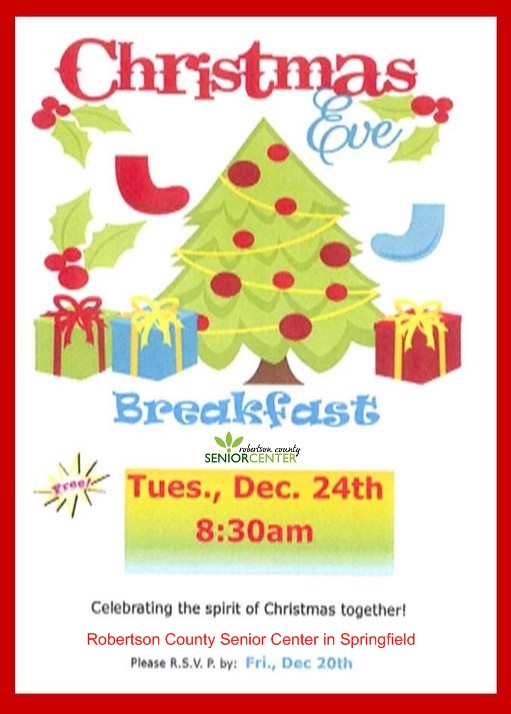 In Springfield, TN News
State Rep. Sabi Doc Kumar Performs Emergency Surgery For Springfield Mayor Ann Newberry Schneider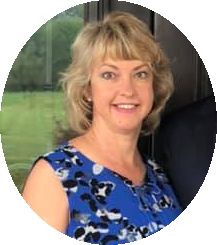 "Well, our Thanksgiving didn't turn out like we expected but thanks to Sabi Doc Kumar I am on the way to recovery," Said Springfield Mayor Ann Newberry Schneider. "I ran a 5k in the morning and then came home. The day went downhill with my stomach hurting. By 4 pm I am telling (husband) Larry that I need to go to NorthCrest. Lindsay P. Wilson took good care of me in the Emergency Room along with all the staff. They decided that I need an emergency appendectomy.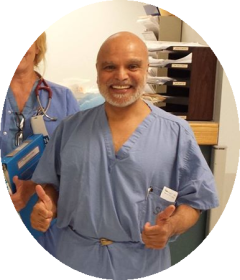 "Thanks to Dr Kumar for leaving his dinner and doing laparoscopic surgery. I spent the night in the hospital and got home late yesterday afternoon.
"NorthCrest took good care of me.
"Thanks for all the friends who stop by, called or texted. Thanks to a wonderful community for loving us."

Springfield High School Football Team Celebrates Another Great Season
Game after game the Springfield Highschool Football team played their way all the way to the top game in the state. Congratulations from Smokey Barn News.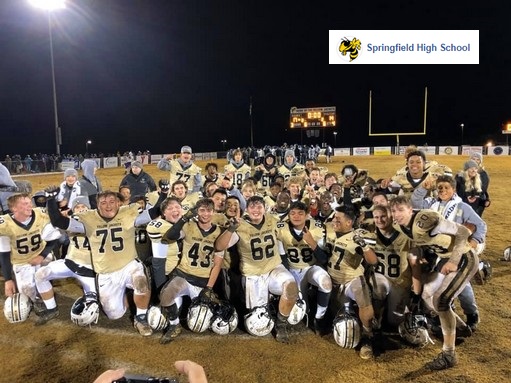 SAVE THE DATE…
December 15: Lessons & Carols by First Presbyterian Church – Springfield TN
Sunday, December 15, 2019, at 4:30 PM – 7:30 PM – First Presbyterian Church – Springfield TN: 200 W 5th Ave, Springfield, Tennessee 37172
The Music Ministry of First Presbyterian Church invites the community to its annual presentation of Advent/Christmas Service of Lessons & Carols on Sunday, Dec 15th at 4:30 PM.
The 7 lessons are highlighted by seasonal carols and beautifully arranged anthems sung by the choir of 21 singers representing First Presbyterian, Milldale Presbyterian, and the Springfield & Nashville Communities.
An offering will be taken to support the mission work of The Master's Table.
Reception to follow in the Historic 1839 Room.

Commercial Filmed In Springfield Released
About a month ago a film crew came into Springfield to produce a commercial for the Tennessee State Lottery, now that commercial has been released.
To view the commercial just click on our video report above. Smokey Barn News was there the night the crew came into Springfield and manufactured their own snow for the production. They closed down the square for several hours during filming.
For our original report and to see more TV, music videos and motion pictures that were filmed right here in Robertson County CLICK HERE.
Be sure to tell us what you think of the commercial in comments.

Springfield High School is proud to announce our newest members of the ACT 30+ Club!
Congratulations to Austin Stiltner, Emily Highsmith, Lauren Smith, and Marvin Davidson!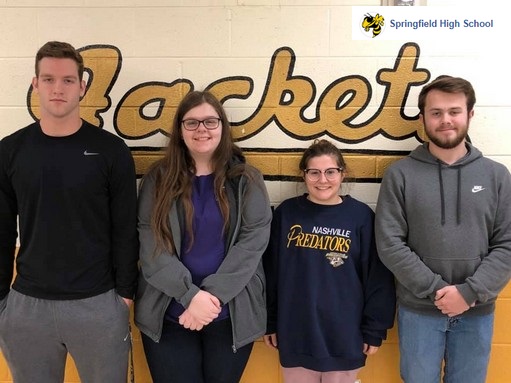 Springfield's Payne Chevrolet with another happy Customer!
Mr. Dawson picked up this brand new 2020 Chevy Silverado this past week! Come on in so you, too, can take advantage of the great savings we can offer you this holiday season!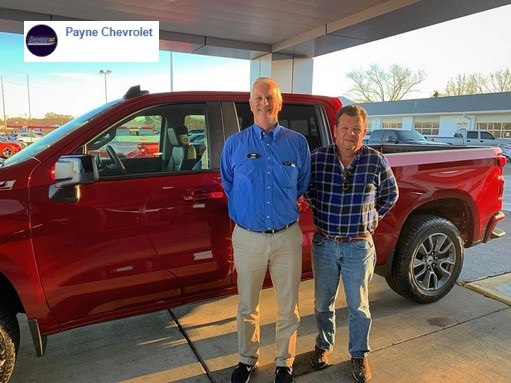 (Springfield, TN) Despite the cold, Many turn out to Ride in the Robertson County CMT/ABATE Christmas Toy Run for needy children in Robertson County 
The "Toy Run" is conducted each year and the toys are distributed to needy children in Robertson County. All are welcome to join us!
The ride began at 1 PM at the Douglas Shell Hwy 431 / 2622 Tom Austin Hwy in Springfield where each rider brought a  "New Unwrapped Toy".
The toys were delivered to a program called "Operation Elf" managed by the Greenridge Civitan Club. Our delivery point is the Ebenezer Baptist Church in Greenbrier. See Full Flyer
For more info: 615-533-6368 or Robertson Charter CMT/ABATE on FaceBook
GreenRidge Civitan Club – Operation Elf applications are accepted through Dec. 13th. This program is for children in need in Greenbrier/Ridgetop area.
Please contact us if you would be interested in making a donation to our program or need additional information.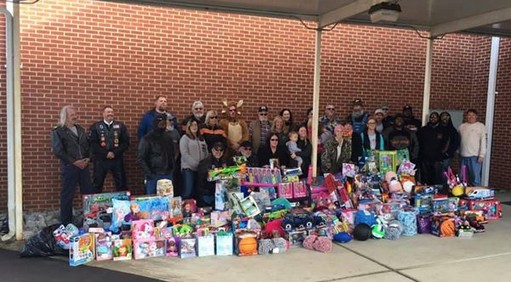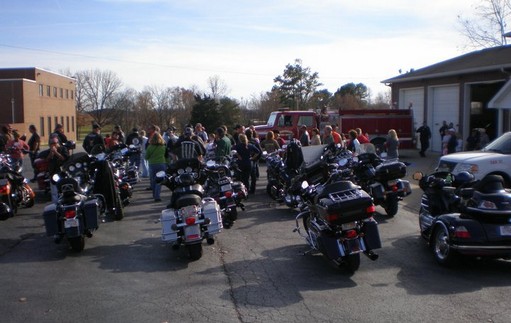 (Springfield, TN) It's A Boy, Supermodel Whitney Thompson Forrester Has First Child
Supermodel and local Springfield resident Whitney Lee Thompson Forrester has had a son.
Winston Atticus Forrester arrived on Sunday at 6:25 am weighing in at 6 pounds 12 ounces and 20 inches long.
Supermodel Whitney Lee Thompson Forrester, who has modeled for firms all over the world, has been hiding out in Robertson County for several years now.
She and her husband Ian run the Copper Vault restaurant in Springfield.
It was just last week that Whitney offered a peek into her personal life with an elegant photo of her (very pregnant) in front of the Robertson County Courthouse. PHOTO by Shelby Andal Photography. Read more…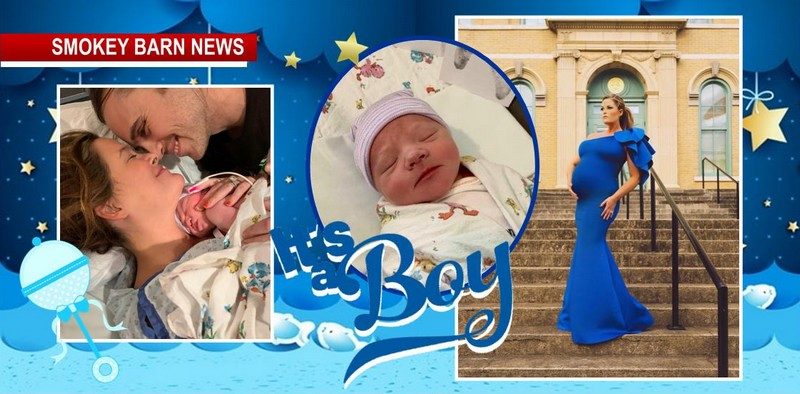 (Springfield, TN) "Christmas Lights Spectacular"
The Whole House and yard decked with lights and festive scenes: On the corner of 4th & Willow In Springfield MAP Behind Springfield Baptist Church.

(Springfield, TN) Bransford Community Center chosen as charity recipient from the Robertson County Association of Realtors
The Robertson County Association of Realtors raised $10,746.00
to help build the Bransford Community Center! If you missed the opportunity to donate, you can drop a check by the RCAR Office!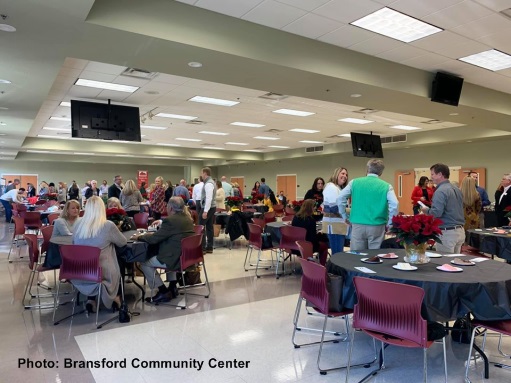 "A Charlie Brown Christmas" themed synchronized light show on 4700 block of Palestine Rd in Springfield. Tune your radio to 90.1 for the show. MAP

Smokey Barn News (Advertisement)

(Springfield, TN) NorthCrest Medical Center Voted #1 Float in the Springfield Bicentennial Christmas Parade
Thanks to everyone who voted NorthCrest's float as the winner from the Christmas Parade! Special thanks to the hardworking team members who built the float.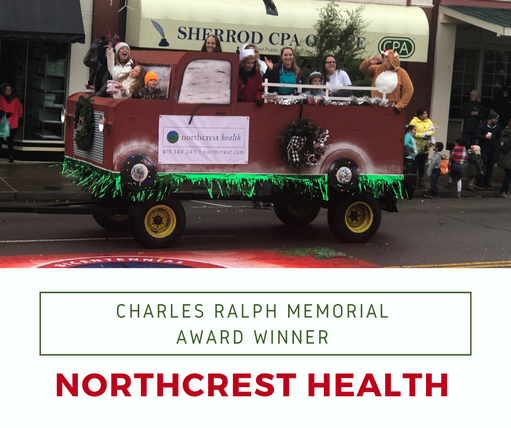 Electrolux Gives Back this Holiday Season
Fa-la-la-la-lots of dinners! Electrolux, one of area's largest employers, is donating warm dinners every Tuesday and Thursday during December at the Manna Café Food Bank to support the Clarksville community. "Electrolux is helping shape living for the better as we all come together this holiday," said Eloise Hale, Electrolux spokesperson.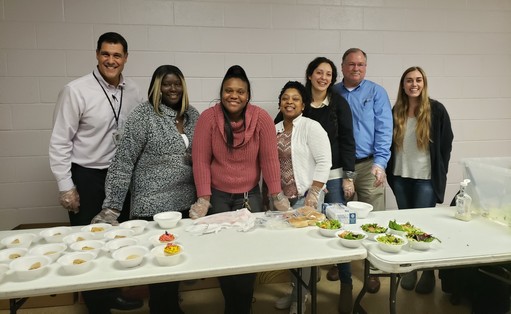 SAVE THE DATE…
Winter Wonderland Lighted Trail! 
at J. Travis Price Park In Springfield
FREE ADMISSION
Location: Travis Price Park: 4155 Wilks Rd, Springfield, TN
December 13-14 Walk-Thru
December 20-21 Walk-Thru
During the walk-through events Dec. 13, 14, 20 and 21, visitors are invited to follow the lighted candy cane trails to enjoy festive holiday decorations, music, feed the animals in the petting zoo and visit with Santa. Enjoy free hot chocolate while supplies last.
December 15- 19 Drive-Thru
December 22-22 Drive-Thru
A drive-through only viewing option is available Dec. 15-19, 22, and 23. Visitors are not permitted to exit their vehicles during these dates.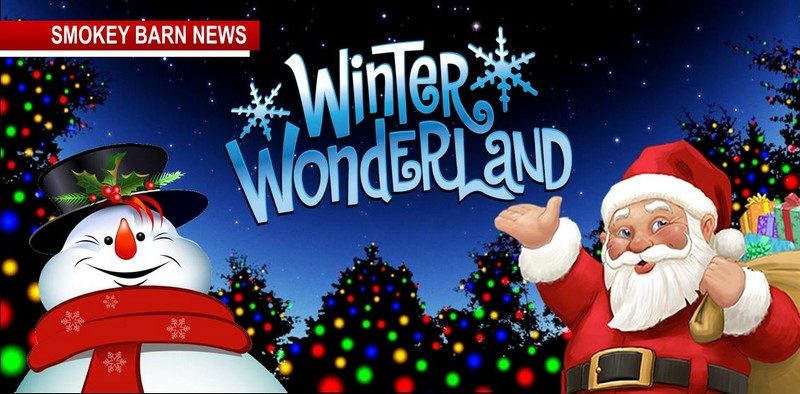 (FREE EVENT)  Follow the lighted trails at J. Travis Price Park…Enter the Candy Cane Forest to see fantasy scenes, decorations, Hot chocolate and a petting zoo!
Bring your camera for pictures with Santa! Gates open at 5:30 pm and close at 9:00 pm for all dates.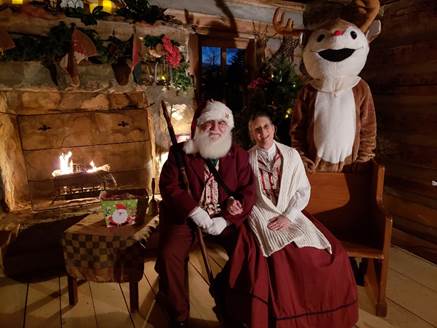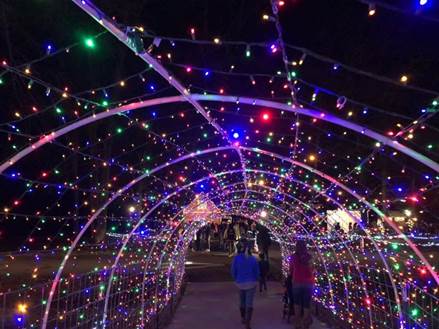 In Cottontown News
Cottontown, TN Doeden's Dancing Lights:
Make sure to come see Doeden's Dancing Lights at 1030 Briarwood Dr off Hwy 31 about 1.5 miles north of Hwy 76. MAP Tune your radio to 101.5 and watch all 9 songs synced to approximately 20,000 lights on 96 channels! Lights start dancing at 5 until 11 on weekends and until 10 on weeknights.

In Greenbrier, TN News
(Greenbrier, TN) Thomas's Closet Delivers over 200 coats and blankets
Today Thomas's Closet delivered over 200 coats and a large amount of blankets to the Nashville Rescue Mission. Thank you to everyone that has donated!! Thomas would also like to thank Shane Newcom with Robertson County Jeep Owners for helping us in transporting all of the donations today.
We will continue accepting coats and blankets through December 31st. Thank you again to all who have donated this year!!!! #ThomassCloset #SpreadTheWarmth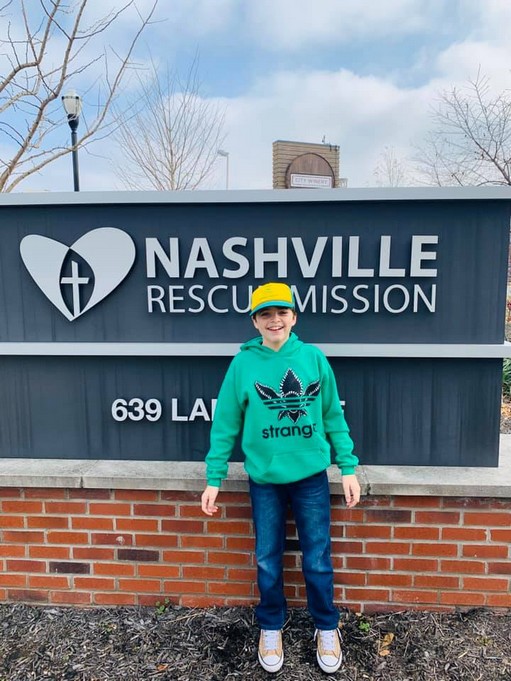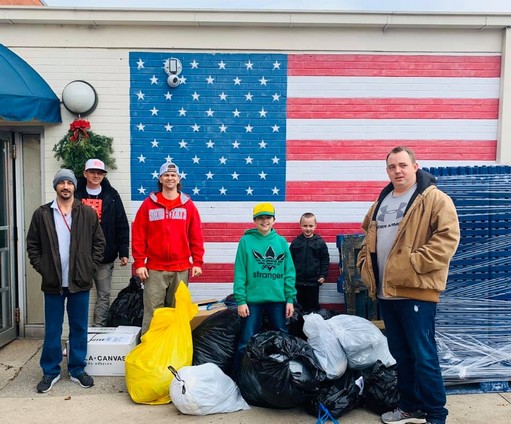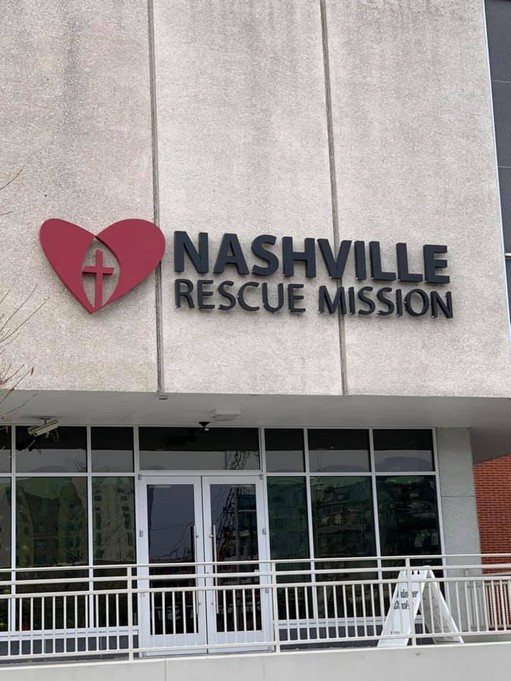 (Greenbrier, TN) A "Christmas Village" Light Display: Intersection of Candy & Old Greenbrier Pike behind Greenbrier Church of Christ on Hwy 41 MAP
Smokey Barn News (Advertisement)
Congratulations to GHS Showstoppers on placing 3rd in the state competition! #GBP . 
"Now that things have slowed a bit. I am so proud of these girls. They performed a near-perfect routine at Regionals and they may not have won a bid at State but from the start of the season to now they have come a long way, and overcome several ups and downs but they haven't given up! They had falls at state but picked up and finished. Most have never done anything at this level and in the end they have pushed thru stuck with it and didn't give up. I am Blessed to be their coach and have loved watching them grow not only in cheer but in themselves as well! I truly love each and everyone of them." Coach Stephanie Hamilton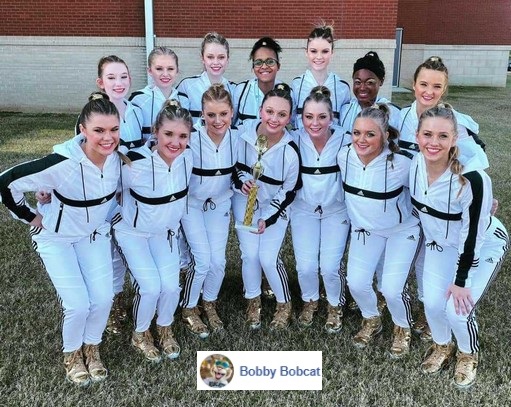 SAVE THE DATE…
Green Ridge Chamber of Commerce: Chamber meeting set for Dec 17
December 17, 2019 at 9 AM at the Oak Hills golf course 1928 Hygeia Rd. in Greenbrier.
Not a member, not a problem. Come and check us out! Get to know your local business partners and community members.
Here what exciting things are happening around your community for the holiday season and the upcoming new year.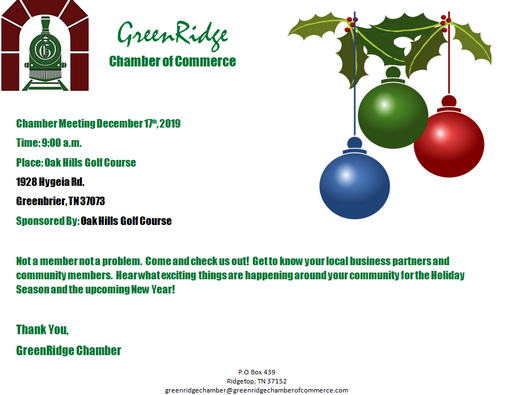 Christmas Light Show!
December 1 Through Dec. 31st – "Lights On Logan" In Greenbrier
2019 Lights On Logan light Show (Greenbrier) Over 35,295 lights synchronized to 368 channels of computer-controlled animation. The show will be running from December 1st til December 31st from 5 p.m. until 10 p.m. Address: 2760 Logan Road Greenbrier, TN. MAP The light show runs every 24 minutes from 5:00 p.m. until 10:00 p.m. (11 p.m. on Fridays and Saturdays) Tune your car stereo to 103.9 FM when you arrive to hear the show.

SAVE THE DATE…
December 14th – Greenbrier Christmas Parade, Tree Lighting, Food, Music & Bonfire
The Greenbrier Christmas Parade will be held on December 14 at 5 pm.
Sign up by obtaining a form at City Hall.
The Tree Lighting, Food, Music and bonfire to follow the parade.

(Greenbrier, TN) Former Students Surprise Teachers At Greenbrier Middle School Faculty Meeting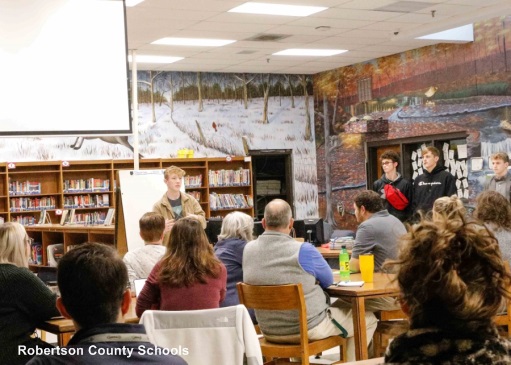 Six Greenbrier High School seniors were surprise speakers at an early-morning Greenbrier Middle School faculty meeting on Friday, Dec. 6.
The six were at GMS at the request of the principal, Kathy Carroll as a motivation for her GMS instructors to see the results of their "paying it forward," year after year, as they invest themselves in the lives of their middle school learners.
Themes struck by the six speakers included gratitude for making class hard, for creating confidence, for listening, for instilling self-confidence, and for creating self-worth. A recurring theme was that of recognizing and being grateful for the relationships built by the teachers; both inside and outside of the classroom.
As the students spoke, those listening to what they thought was to be just another routine faculty meeting showed visible emotion; nodding heads in a combination of agreement with what they were hearing, and recognition that their efforts, some four years later, had earned the dividends they were now witnessing in real-time.
Robertson County Schools is proud of all of our educators, and this brief meeting was a tangible and visible example of what goes on throughout the district daily, and why we do what we do. The core of the district's mission statement: to, "enable all students to reach and exceed high academic standards while empowering them to succeed in a technologically-advanced and culturally-diverse society," was evident as these soon-to-be-graduates recounted both the "high academic standards," and the, "empowering," that their middle-school years produced and inspired.

In Ridgetop, TN News
Ridgetop Christmas Parade "Christmas under the Lights" 
Hosted by Ridgetop Natural Gas. Held Friday, December 6, 2019. The First Baptist Church Ridgetop provided live Christmas Music, open bathrooms, Hot Chocolate. Cookies and glow bracelets to spectators
Following the parade, residents came out for cookies and hot chocolate at the Ridgetop Station Park.
FILMED LIVE…

In Cross Plains, TN News
Cross Plains, TN – The very best things about the Cross Plains Christmas Parade….
* The Mayor drives his own fire engine with his grandkids on the engine.
* It's the one time of the year you don't have to stop at the 4 Way stop.
* Santa Claus goes to Terry's Market before the Parade because all the "Naughty" boys are there drinking coffee.
* There is horse poop in the middle of the street and candy on the edges.
* Santa Claus calls many of the children by name when he passes them.
* When 94 year old Robbie Jean True waves from her front door.
* Fire Chief Tommy has the next generation of volunteer firemen riding with him.
* The veterans are honored and thanked for their service.
* The ERHS band gets to show off how their hard work has paid off.
* Old cars and tractors.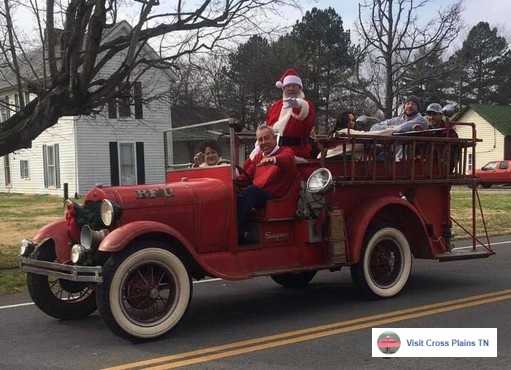 A few highlights from the Cross Plains Christmas Parade. Photos courtesy of Kim Villines Groves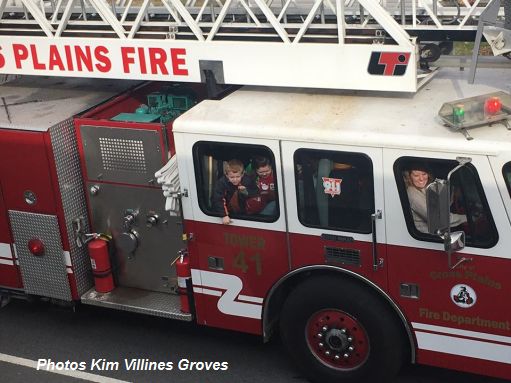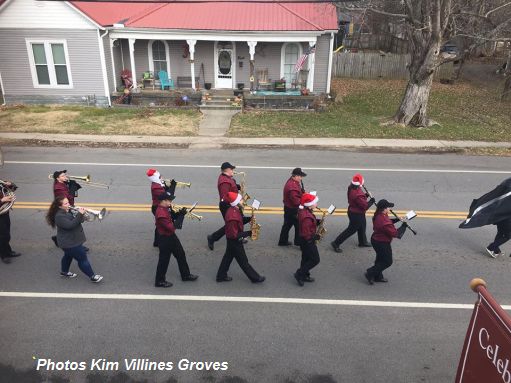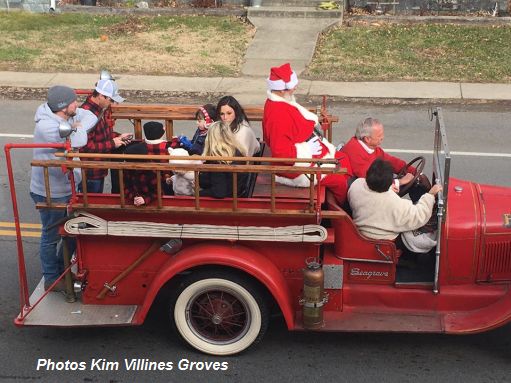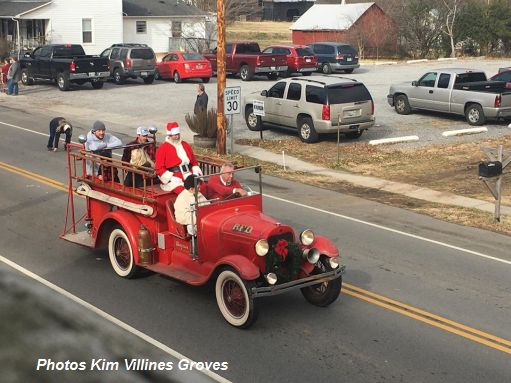 Cross Plains TN – Thanks to everyone who participated in our Christmas parade today! Congratulations to the winning floats:
First place – Robertson County Sheriff's Department
Second place – Tractors & Trucks Collectors Club
Third place – Thomas Drugs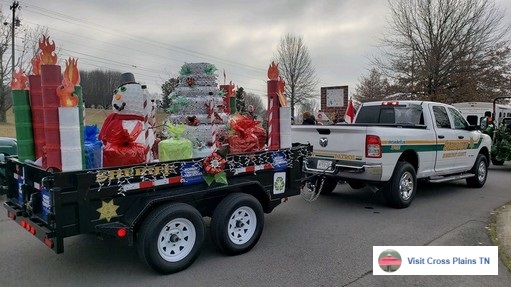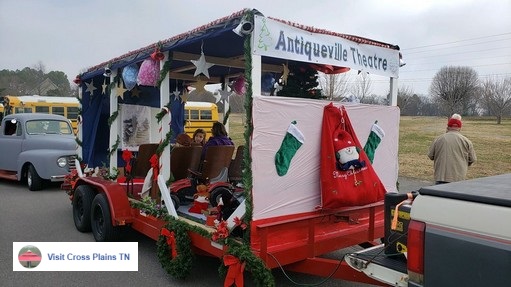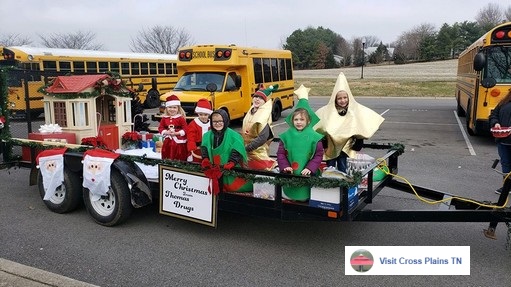 Smokey Barn News (Advertisement)

SAVE THE DATE…
Beginning November 28 thru December 28 Dancing Light Show To Music – Brownstone neighborhood in Cross Plains
Friends and family of Robertson County, we are filling up our yard and getting in the spirit with thousands of little lights again this year in the Brownstone neighborhood in Cross Plains. Roughly 100,000 bulbs and 144 channels will be dancing to the music from 5:30 pm-9 pm Monday through Thursday and 5:30 pm-10 on Friday and Saturday. The show will begin on November 28th and end on December 28th Please tune to 107.3fm from the warmth of your vehicle to enjoy the show. Address: 8208 Brownstone Exd Cross Plains 37049 MAP

In Millersville, TN News
Millersville Fire Has an important message for the Community
Do you have working smoke alarms?? If you said no, give us a call or message us on Facebook to get you or a loved one on the list. Free smoke alarms installed in residential structures!

SAVE THE DATE…
December 14th – Millersville Christmas Parade & CHILI COOK-OFF! Pictures with The Grinch
The City of Millersville has partnered with the Millersville Public Library of Sumner County for City Events as well as the management of the Community Center.
The holiday events will be on Saturday, 12/14/19.
The library is having an awards ceremony for our short story writing contest at 11:00, which is open to the public.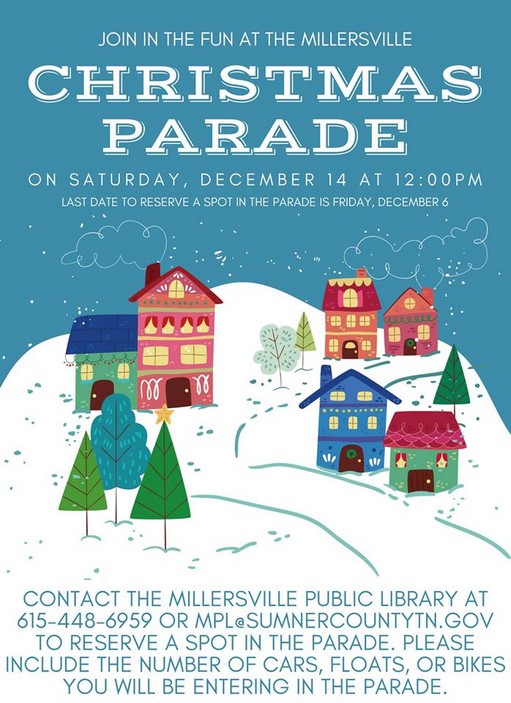 The Christmas parade will start at 12:00. There will be a Chili cook-off and pictures with the Grinch at the Community Center directly following the parade, approximately 1:00.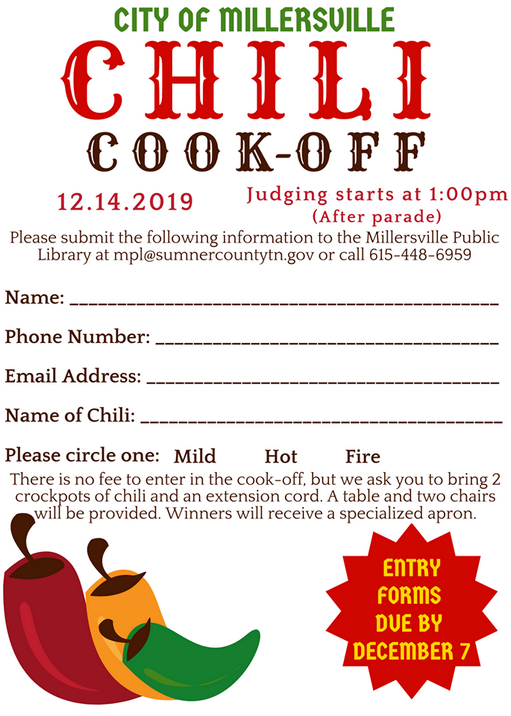 City of Millersville Police Dept.: Congratulations Sergeant Barnes on being named Officer of the Year for Middle Tennessee by the Tennessee Highway Safety Office.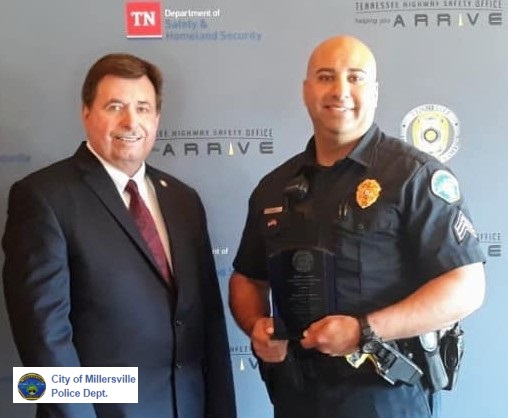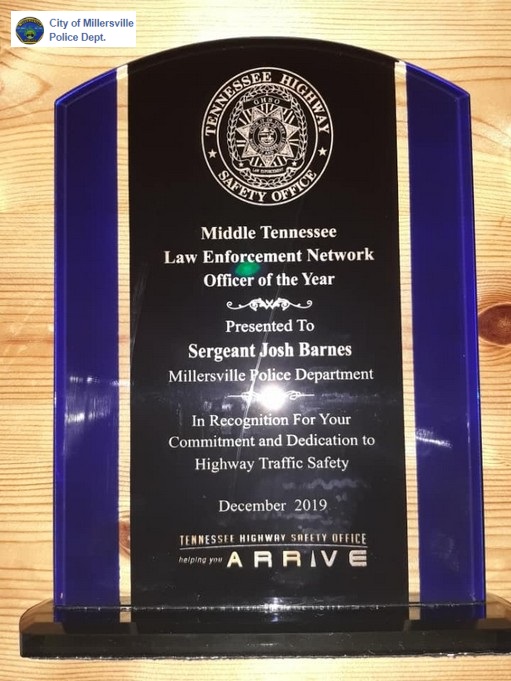 Millersville Elementary School – Congratulations to our Mustangs of the Week!!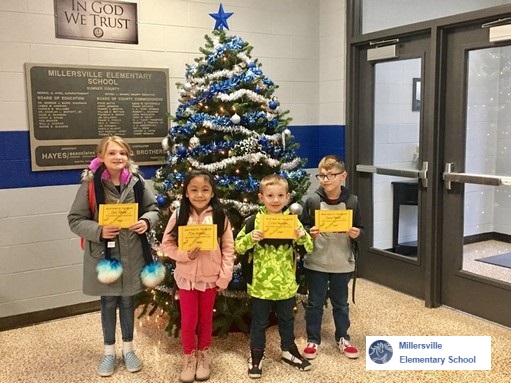 City of Millersville Police Dept.: We would like to congratulate the following officers 
Officer of The Year: Detective Kia Towers
Most Narcotics Seized: Corporal Eric Richards
Most Narcotic Cases: Officer Taylor Callis
Most DUI Arrests: Officer Taylor Callis
Excellence in Traffic Enforcement: Sergeant Josh Barnes
Additionally, the following officers are recognized for their assistance in saving a life this year:
Assistant Chief Dustin Carr
Detective Kia Towers
Officer Jason Perry
Officer David Gazzo
Officer Rebecca Harris
Reserve Officer Jeff Edwards
Reserve Officer Mark Loy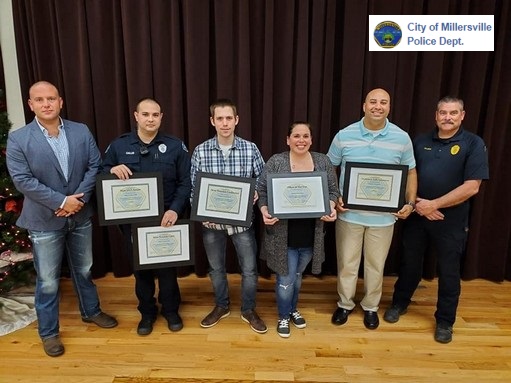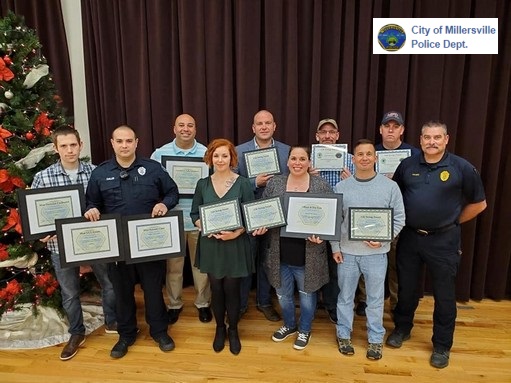 In White House, TN News
White House Fire & Police e receive 155 stuffed animals and 96 blankets during their "Bears and Blankets" campaign from Simmons Bank
"Our friends at Simmons Bank here in town collected a total of 155 stuffed animals and 96 blankets during their "Bears and Blankets" campaign. The stuffed animals and blankets were given to both the White House Fire Department and the White House Police Department in hopes to provide something special to those little ones that may be scared or hurting and be their heroes. Thank you, Simmons Bank and all those who donated!", White House Chamber. #DiscoverWhiteHouse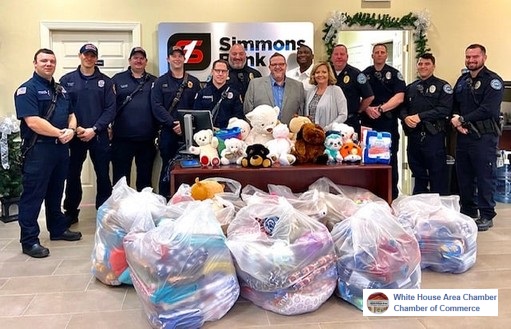 City of White House Fire Dept. with a community message: STAY WARM AND SAFE…
We are well into the colder months of the year. Nightime temps are getting near freezing. Below are a few safety tips for using space heaters. We at the White House Fire Department want everyone to stay warm, but we also want you all to be warm and SAFE!!! STAY SAFE WHITE HOUSE!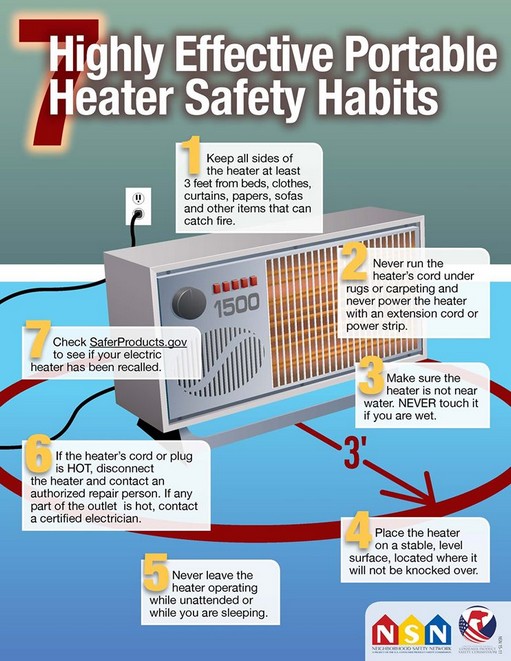 Smokey Barn News (Advertisement)

White House Area Chamber of Commerce 2019 Running of the Elves Fun Run & 5K 
If you missed yesterdays Running of the Elves Fun Run & 5K presented by Tate Ornamental and the Christmas parade, here's a fun recap. We had such a great turnout and it was just so much fun. Life Christian Academy took home the "Most Spirited" trophy again this year and our fastest 5K runner ran the 5K in 14:49! HOLY SMOKES! We hope everyone has a Merry Christmas and a Happy New Year! #DiscoverWhiteHouse
Photos: White House Chamber. To see more photos click –> Here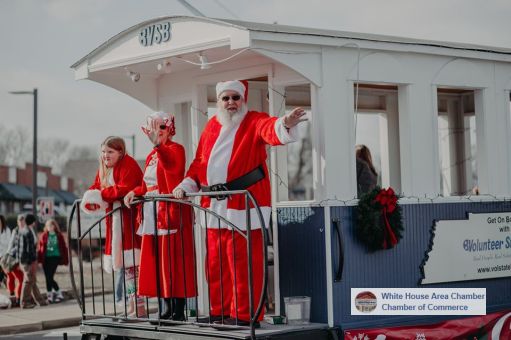 In Coopertown, TN News
(Coopertown, TN) Residents and children were invited to Coopertown City hall  Saturday, December 7 to meet Santa and enjoy some goodies.
The event sponsored by the Town of Coopertown Development members.

Smokey Barn News (Advertisement)

(Coopertown, TN) Frierson Chapel added to the National Register of Historic Places
The Tennessee Historical Commission (THC), the state agency that is designated as the State Historic Preservation Office (SHPO), today announced the addition of eight properties to the National Register of Historic Places including the Frierson Chapel.
"Tennessee has a tremendous inheritance of important historic places that are highlighted by the diversity of these recent National Register listings." said State Historic Preservation Officer and Executive Director Patrick McIntyre.
The sites recently added to the National Register of Historic Places are:
The Frierson Chapel property is composed of a 1946 church building, the remains of a school, a privy and a cemetery that was established circa 1880. The congregation was formed as the New Bethel (CME) Church in 1870. It was not until the extant church building was constructed that it became known as Frierson Chapel, named after Rev. R.D. Frierson, who became the pastor in 1946. The historic church served the African American community in Cooperstown until 1992. The school was open until 1949 when it was consolidated with the larger African American Bransford School in nearby Springfield. The nominated property is a good representation of the pattern where African American schools and churches were constructed adjacent to each other and were used not only for education and religious purposes but as community centers.
The National Register of Historic Places is the nation's official list of cultural resources worthy of preservation. It is part of a nationwide program that coordinates and supports efforts to identify, evaluate and protect historic resources. The SHPO administers the program in Tennessee.
To find out more about our programs click here.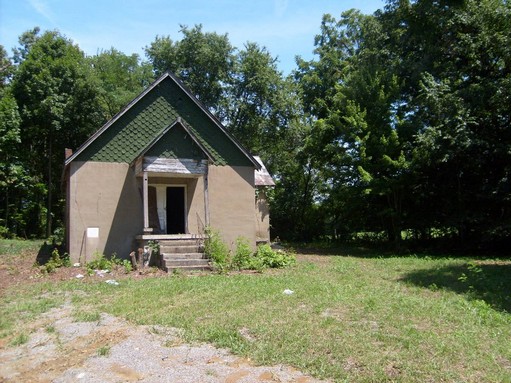 Frierson Chapel is historic from several perspectives. First, it is an African American church whose congregation was established in 1870. When first established the congregation named their church the Methodist Church at New Bethel. In 1880 one of the citizens of the community sold the present church site to the congregation and the New Bethel church was built. In 1892 a school was built on the property and offered an education through the eighth grade to the African American community. The church continued in operation until a tornado destroyed it in 1943. In 1946 the church was rebuilt by the then pastor, Reverend W.D. Frierson, after whom the church was named. Through the years more than fifty parishoners were interned in the church's cemetery. In 1996 the church was closed due to loss of membership through death and assimilation of its members into other area churches.
Several times during the intervening years various previous members and the children of previous members attempted to preserve the church by keeping the grounds mowed and the church closed-up to the elements. Over the years, however, the church and the school have been ravaged by the elements, vandalism and wild animals. Today the school has been completely destroyed. The church, however, is still in pretty good shape. The cemetery is over grown by trees and other vegetation. This past May 2013 in an effort to better preserve the church and grounds the last members of the congregation persuaded the United Methodist Church to donate the church and grounds to the Town of Coopertown.
The church register was found and returned several years ago to the United Methodist Church in Clarksville. It is hoped that it can be recovered. It is believed that this record will provide information as to whom is buried in the cemetery, who the church members were throughout the years, and other important historical data with regard to the church. The hope is that the ancestral information can be used by current and former citizens and relatives of our Town and members of the church when searching for non-living family members.
It is planned to rebuild the school, and restore the cemetery and the rest of the grounds for use by the community and visitors interested in the history of our nation, state and community.
Ten in Tennessee
The Tennessee Preservation Trust's Ten in Tennessee Endangered Properties List Program is TPT's strongest advocacy tool for the state's most endangered historic sites. Each year, TPT seeks nominations for the "Ten in Tenn" from the public from each of Tennessee's nine Development Districts.
What began in 2001 has grown to be a successful program for garnering awareness for Tennessee's threatened historic properties. Many of the sites listed have received grants from the Tennessee Historical Commission (THC) and the Tennessee Department of Transportation (TDOT), protecting these resources for generations to come. Listing on the Ten in Tennessee Endangered List raises awareness of the property's historic value, gives credibility to restoring the building, and draws the much needed attention of the public.

Coopertown Middle School – Congratulations to the Lady Eagles Basketball team and Coach Head and Coach Hudson on wins this past week against Heritage and Jo Byrns!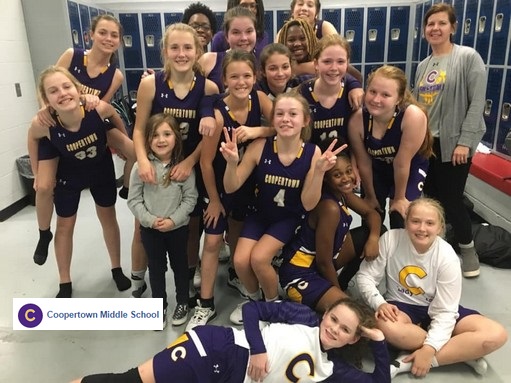 In Adams, TN News
City of Adams, TN Christmas Parade & Cookies with Santa was held Sunday, December 1, 2019 with Grand Marshall's Mr. and Mrs. Robert & Jane Evans
Thank you to everyone who participated and came out to Adams. City of Adams is thankful for you all!
Merry Christmas!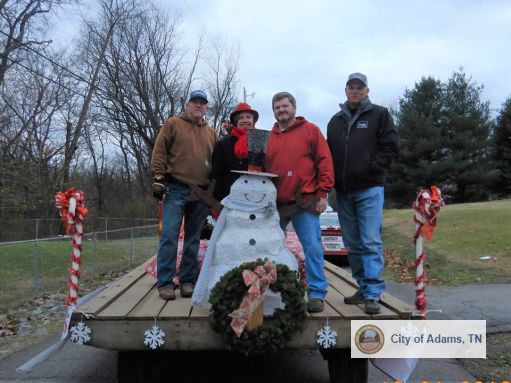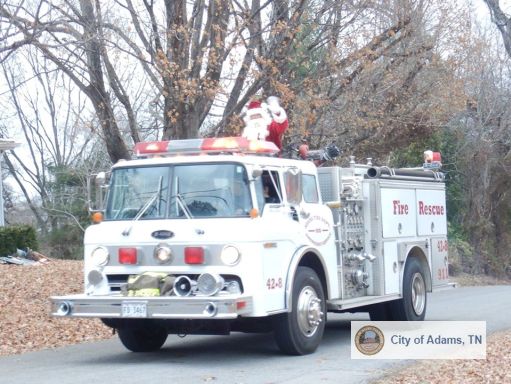 Smokey Barn News (Advertisement)

In Orlinda, TN News
SAVE THE DATE…
(Orlinda, TN) Join The Fun At Our New Year's Eve Celebration Dinner & Dance – At The Byrum Porter Senior Center
The theme is Black & White! Sign up now for our annual New Year's eve ball dinner 6:30 PM. Dancing starts at 7:30 PM.
Tickets are $15 per person. If you decide to come the last minute you will be welcome it and it will be $20 per person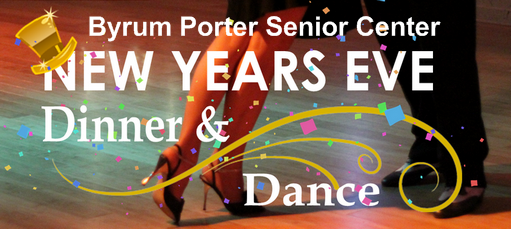 In Portland, TN News
Portland TN Christmas Festival 2019
Photo creds: Portland Chamber of Commerce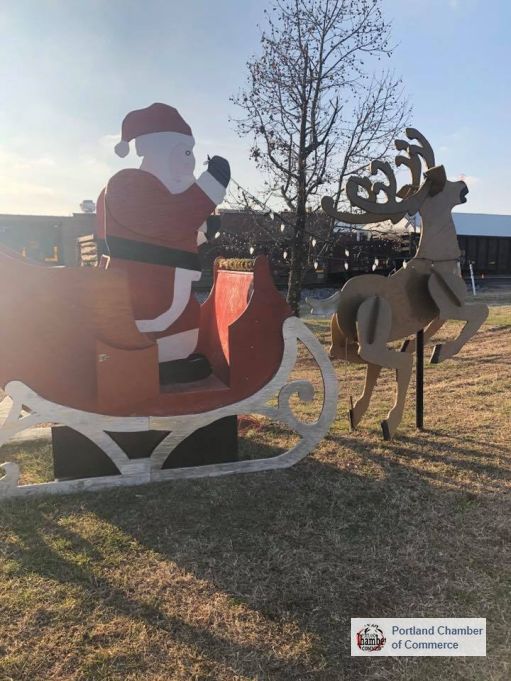 Smokey Barn News (Advertisement)

Shannon Insurance Agency, Inc. Supports Local Sports
Paul Fuqua with Shannon Insurance Agency, Inc. recently visited Portland East Middle School, Portland West Middle School and the Portland High School to distribute donations for the "Shannon Insurance First Downs".
If you have been to a football game in Portland, you have heard the "Shannon Insurance First Down". Each time a team gets a first down Shannon Insurance Agency makes a donation to Portland Middle and High school athletics departments.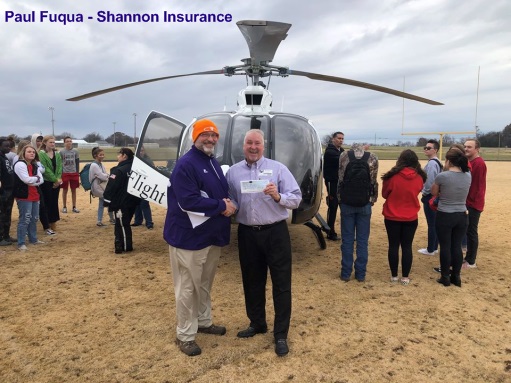 (Portland, TN) Letter to the Editor 


I can't help but notice that in today's society, the true meaning of Christmas has become lost. There are people who don't care much about whether Jesus' birth actually happened.
But, what would it be like if Jesus had never been born?
If Jesus had not come, God would be unknown. God revealed himself by coming into this world in the person of His Son, Jesus Christ, to show us who He is. He is the image of the invisible God. The Bible says in Matthew 1:23 they called His name Emmanuel, which means, God with us. The Bible says in John 14:6 that there isn't any other way to know God except through Jesus.
If Jesus had not come, we could not be saved from our sins. The Bible says in Matthew 1:21, that Jesus came to save His people from their sins. Almighty God wanted to bring us to heaven, but He is a holy God and He cannot bring us to heaven as sinful creatures. So in order for him both to be a just God and a loving God, he sent the perfect Son of God to His earth, who was born in a manger, went to the cross, paid the penalty for our sin. All we have to do is confess and repent (turn from sin) and trust in Jesus Christ and God will forgive our sins and grant eternal life with him in heaven
So If Jesus had not come, our God would be unknown and our sins would be unforgiven. If there were no Jesus, our hope would be unfounded. The sad truth is that many people are living their life as though He was never born.
Christmas is the celebration of the most important event in the history of humanity, that God would love us and send His son to be our savior. Jesus is God's gift to the world. If you take this gift, it will be the most blessed Christmas you have ever experienced.
-K Blinco of Portland, TN

In Neighboring Pleasant View, TN News
Town of Pleasant View Christmas Parade — at Pleasant View City Hall.
"A Very Pleasant Christmas"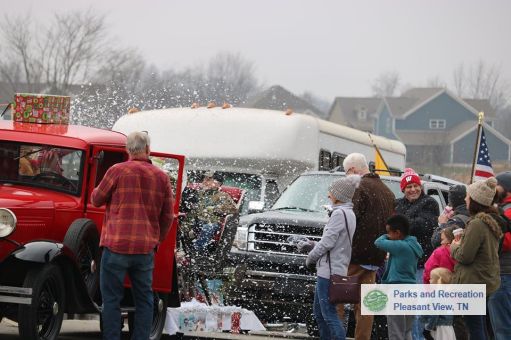 Congratulations to all the winners in this year's 2019 Pleasant View Christmas Parade!
Thank you to judge Gregory Smith and his helpers in choosing this year's winners.
Thank you to all the people who came out to be a part of the parade. We live in a wonderful town!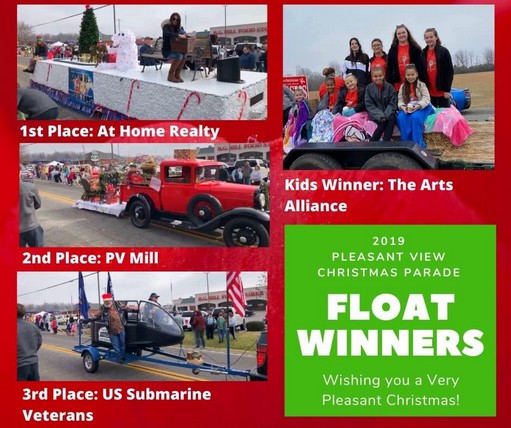 Smokey Barn News (Advertisement)

The Pleasant View Volunteer Fire Department is proud to announce the graduation of Booter class 2019.
This course began in mid-August and finished the end of November as the graduates received their badges and certificate of completion. This course included the TFACA blended 64 hour course and was supplemented by additional training provided by the PVVFD. This approach allowed for online, hands on, and classroom sessions to reach the students. The content included the Basic Firefighting (FF100) course, CPR, vehicle extrication, FF I live burns, haz-mat, etc.
The graduation ceremony was conducted by the PVVFD and hosted at 24 Church, where graduates shared their special night with family, friends, and fellow firefighters. The program included messages from our Chief Officers, words from the class given by class president Skye Cleaver, and a badge pinning ceremony. We ended the evening with refreshments, pictures, and fellowship.
We are extremely proud of Booter class 2019 and welcome them into the PVVFD family as our newest Probationary Firefighters. We look forward to seeing them make a difference in the communities we serve.
Thank you to all those that made this class and our ceremony a success.

(Pleasant View, TN) "Hadley's light display" at 4050 oak pointe drive pleasant view tn 37146 MAP The show runs from 5:30 p.m to 10:30 p.m Monday thru Thursday and 5:30 to 11 Friday thru Sunday. The music can be heard buy tuning to 88.1 FM.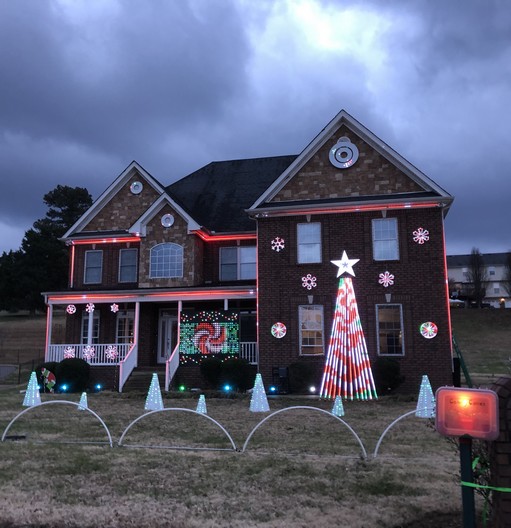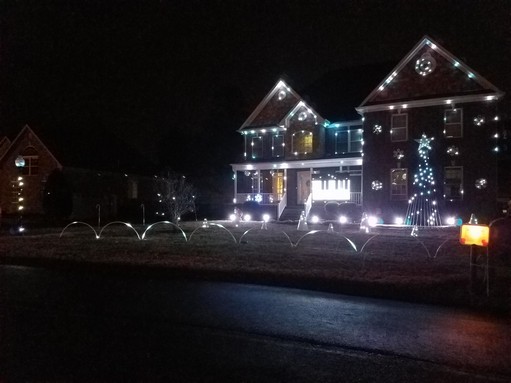 Smokey Barn News (Advertisement)

In Neighboring Guthrie, KY News
SAVE THE DATE…
December 18 Live Nativity Hosted by Guthrie Main Street
Wednesday, December 18, 2019 at 6 PM – 7 PM: Longhurst Park –  218 S. Ewing, Guthrie, KY
A Journey to the Manger – Live Nativity brought to you by Guthrie Main Street & Guthrie Interchurch Ministry. Soup & Sandwiches provided by the City of Guthrie 5-6:30 that evening at the Senior Citizens Center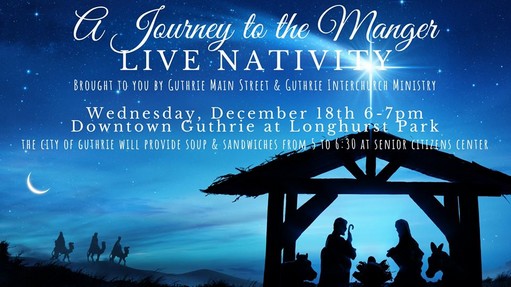 In Neighboring Clarksville, TN News
Clarksville Police Union #18 Sponsors Over 135 Children for Kids and Cops Christmas Shopping
It was an absolutely amazing day as the Clarksville Police Union #18 sponsored a Kids Shopping with Cops Extravaganza at Sango Walmart, Dec 7. They sponsored a holiday shopping spree for over 135 children. There were many heart rending moments as each child made gift selections. Some shopped for themselves, and others wanted to buy gifts for everyone else except themselves.
Officers from Clarksville Police Department, Montgomery County Sheriff's Office, VA Police and civilians with a connection to law enforcement escorted the kids around to help pick out the perfect gift. It was hard to tell who was having a better time, the children or the officers.
We'd like to thank our local businesses, organizations and the community for their generous donations, which made the shopping day possible.

Here's a link to our last issue…
Smokey's People & Community News Across The County

Smokey Barn News (Advertisement)

We bring you ALL the News in and surrounding Robertson County, Tennessee.