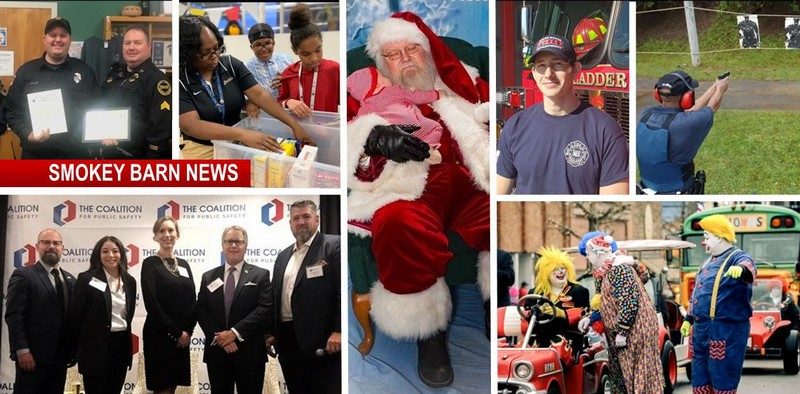 People, Businesses & Schools Give Back, Upcoming Holiday Events And More 11/25/19
ROBERTSON COUNTY TENNESSEE: (Smokey Barn News) – Welcome to Smokey's news in review. It's a look back and forward covering news and events along with this week's top stories. Businesses and schools across the county participated in giving back to the community as we near the Thanksgiving Holiday and many Christmas events, parades and photos with Santa are scheduled in the weeks to come, so don't be the only one around the watercooler this week that doesn't know what's going on.
Smokey's People & Community News column highlights local stories of people, events, charities, and businesses that make Robertson County great!
Do you have a story you would like to submit? Smokey Barn News welcomes your community news and photos. Email your story ideas to our 24/7 news desk; [email protected]

In Robertson County News
Sen. Roberts Shares Tennessee's Success with the Fresh Start Act

(Albuquerque, NM) November 22, 2019 – Senator Kerry Roberts (R-Springfield) traveled to Albuquerque, NM, to talk about Tennessee's Fresh Start Act with other state legislators and advocates. The Fresh Start Act, signed into law in April 2018 by then-Governor Bill Haslam, creates a better path for convicted felons who have served their debt to society to get a job by making it possible for them to obtain an occupational license.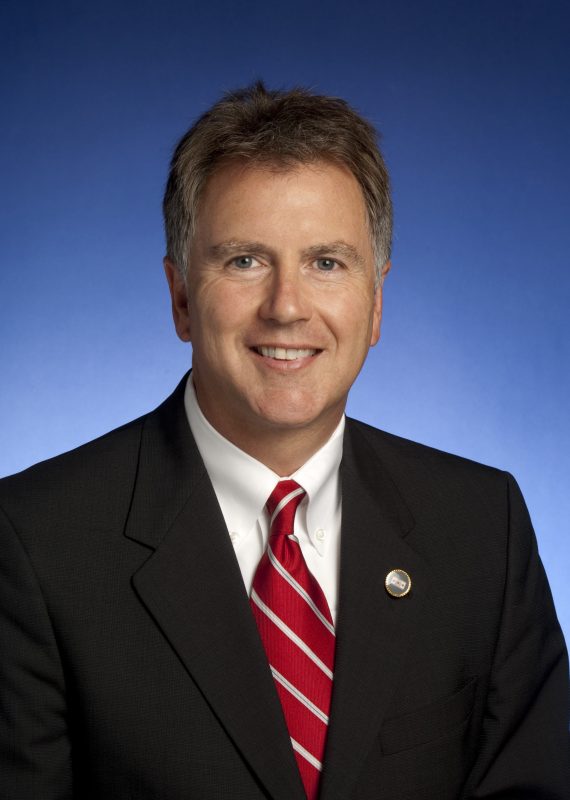 Senator Roberts: "In the past, licensing boards could easily deny a license to a convicted felon who learned a trade or skill while they were incarcerated. Upon release, they apply to be licensed in that trade or skill – for example, electrical wiring – only to discover the board would deny them the opportunity to work as a licensed electrician. The default position was no, unless the released offender could give the board a compelling reason to say yes. All too often, they denied the application. Under the Fresh Start Act, the default position is yes – unless there is a compelling reason to say no. And sometimes there are compelling reasons. For example, a released sex offender isn't going to be licensed to open a daycare center nor is a convicted embezzler going to be licensed to handle money. But in the end, the Fresh Start Act helps those who have served their time find meaningful employment, thereby dramatically decreasing the likelihood of recidivism. For far too many years, society has punished those convicted of crimes twice: by incarcerating them for a period of time and, upon their release, denying them the opportunity for a job. In Tennessee, with strong bipartisan support, we are leading the nation to a better way with passage of the Fresh Start Act."
Roberts' presentation was part of the Criminal Justice Reform Symposium hosted by the Coalition for Public Safety, a non-partisan organization based in Washington DC. The Coalition's mission is to bring together the nation's most prominent conservative and progressive leaders in pursuit of meaningful and effective criminal justice reform.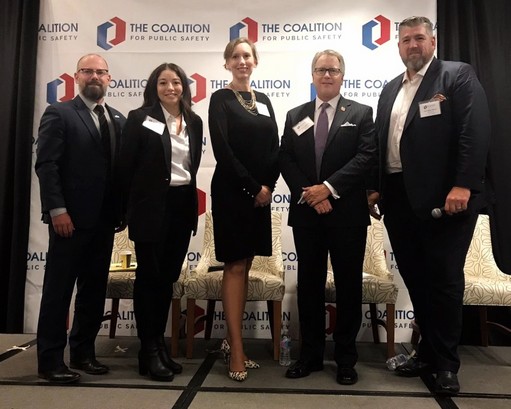 SAVE THE DATE…
November 26: "Give Thanks" Luncheon at The Robertson County Senior Center
Tuesday, Nov. 26 at 11 AM, The Sr Center will provide Turkey, dressing and drinks. Attendees are asked to bring a dish and/or dessert to share.
PLEASE LET US KNOW YOU WILL BE ATTENDING BY NOV. 22nd
"Let's give thanks together with good food and fellowship"

SAVE THE DATE…
December 1st – "Holiday Memories Memorial Service" Robertson County Funeral Home
Robertson County Funeral Home will hold their Annual "Holiday Memories Memorial Service" on Sunday, December 1, 2019, at 1:30 p.m. in the chapel of the funeral home.
Everyone is invited to attend as we "Remember Together"


Community Thanksgiving Meal For those in need…
If you know someone in need of a meal on Thanksgiving Day, The Master's Table is offering free meals on Nov. 28 from 10 a.m. to 2 p.m. at the Greater Faith Community Action Corporation Community Center.
They also need volunteers to help on this day as well. If you are interested in volunteering or would like more information, please call (615) 585-5739.
The Master's Table, along with other area churches will be feeding the hungry on Thanksgiving Day!
Since Thanksgiving Day 2008, The Master's Table has served over 150,000 meals! Thousands of individuals in this community and beyond have been blessed by this ministry.
Serving hours are from 10:00 a.m.–2:00 p.m. Free meals will be served at the GFCAC Community Center. Helping to distribute meals to the entire Springfield Community.
If you know anybody needing a meal, please send them (or bring them) on Thanksgiving Day! Volunteers needed!. To volunteer or for more information or call (615)585-5739.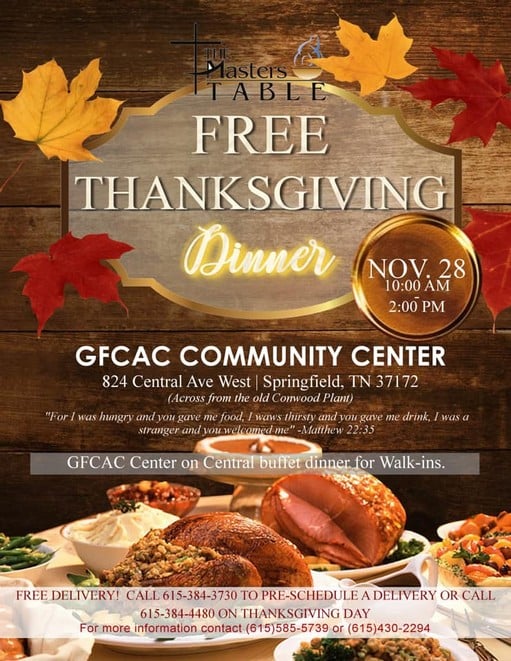 State Representative Report – Sabi 'Doc' Kumar MD
Daylight Saving Time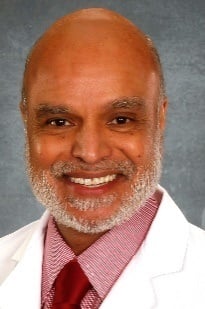 If you could "save time in a bottle", would it be Daylight Saving Time, also called DST? In Robertson County, we are almost evenly divided about the benefits and the difficulties of this twice a year ritual in which we continue to 'Spring Forward and Fall Back'.
It all began with my favorite founding father, Ben Franklin, when he was the US Ambassador to France in 1778. Making fun of the late-night habits of the Parisians, Franklin thought that they could save on candles by getting to bed early, and rising earlier in the morning to use more of the natural daylight. Franklin expressed his opinion in a 'tongue-in-cheek' article in the Journal of Paris titled, "An Economical Project for Diminishing the Cost of Light".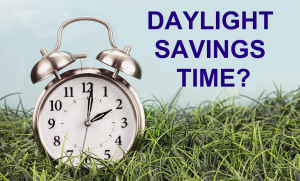 It was not until 1916, during World War I, that Germany and other European countries implemented DST to conserve fuel. United States passed a law to enforce DST in 1918 but the idea was unpopular and the law was repealed after World War I. DST was, again, enforced during World War II and was known as "War Time". After WW II, DST was observed, irregularly, by some states and municipalities. During the 1970s energy crisis, DST again made sense for conserving fuel and energy. Interestingly, DST is generally not observed in countries near the equator, where sunrise times do not vary enough to justify it.
The transportation industry found the lack of consistency in DST changes to be confusing and pushed for a uniform federal regulation called the Uniform Time Act of 1966 which was amended in 1996. Under this Act, moving an area on or off DST is accomplished through Legislative action at the state level and subsequent approval at the federal level.
Early this year, the Tennessee Legislature passed and Governor Bill Lee signed a law that permits Tennessee to stay permanently in the Daylight Saving Time. This means that we would "Spring Forward" and stay in that time permanently if our state law is approved by the federal government.
Our Legislature felt that it made sense to adopt DST permanently for many reasons in addition to the conservation of energy and better use of daylight. DST clock shifts complicate timekeeping, disrupt travel, billing, record keeping, medical devices, heavy equipment, and especially sleep patterns. During an autumn transition from 02:00 to 01:00, a clock reads times from 01:00:00 through 01:59:59 twice, possibly leading to confusion. People who work across time zone boundaries need to keep track of multiple DST rules, as not all locations observe DST or observe it the same way.
Medical harms of the clock shifts are considerable! There is an increase in heart attacks, stroke, depression and suicides, workplace injuries due to hormonal imbalance and disturbance of our circadian rhythm. Students' test scores suffer. Employee work efficiency is known to fall. In 2017, researchers at the University of Washington and the University of Virginia reported that judges who experienced sleep deprivation, as a result of clock shift, tended to issue longer sentences! No wonder patients frequently ask me if I got a good night's sleep when I see them before surgery!
One fact is certain. No matter how or when we set the clock, there will always be 24 hours in a day!
Your Voice Matters!…
Dr. Kumar tells Smokey Barn News that the matter was introduced as a bill in the US congress by nine congressmen and two senators. If you would like to help expedite the bill, try reaching out to your Congressman and US Senators and tell them how you feel.

SAVE THE DATE…
December 6: The fifth annual on "Wings Of Love" Remembering Our Homicide Victims
Friday, December 6, 2019 at 5:30 PM at the Stokes-Brown Public Library – 405 White St., Springfield, TN
For more information contact the District Attorney's office 615-382-2422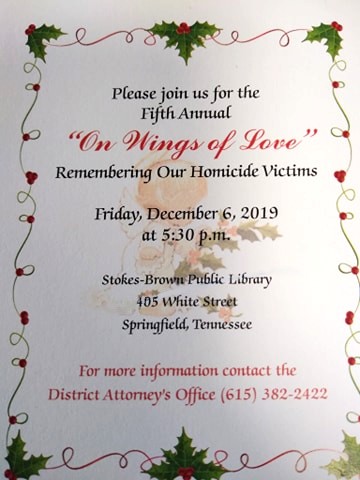 Watch Four Charlie Brown TV Specials & More Holiday Favorites
ROBERTSON COUNTY TENNESSEE: (Smokey Barn News) – Here's Smokey's Charlie Brown holiday TV specials schedule report. Don't forget to program your DVR!
The Charlie Brown holiday specials are just a few of the classic Holiday programs loved by many both young and old. This 2019 holiday season brings four chances to watch the beloved Peanuts specials on TV (ABC).
Many more Christmas Movies and Holiday TV Shows are set to air, so mark your calendars, gather the kids and grandkids for some holiday fun.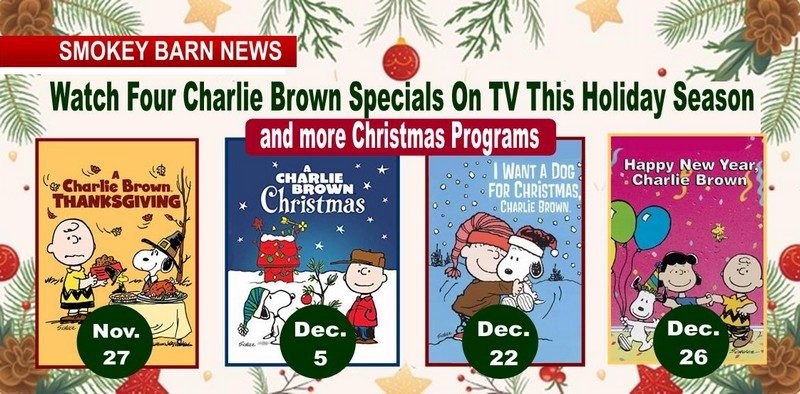 • "A Charlie Brown Thanksgiving": Wednesday, Nov. 27 on ABC, at 7 p.m. CT
• "A Charlie Brown Christmas": Thursday, Dec. 5 on ABC, at 7 p.m. CT
• "I Want a Dog for Christmas, Charlie Brown": Sunday, Dec. 22 on ABC, at 6 p.m. CT
• "Happy New Year, Charlie Brown": Thursday on ABC, Dec. 26 at 7 p.m. CT
More Christmas Programs scheduled…
• "Frosty The Snowman" Friday, Nov. 29 at 8 p.m. on CBS, also Dec. 14 at 9 p.m.
• "It's a Wonderful Life" Saturday, Nov. 30 at 8 p.m. on NBC, also on Dec. 24 at 8 p.m.
• "Rudolph the Red-Nosed Reindeer" Monday, Dec. 2 at 8 p.m. on CBS also on Dec. 14 at 8 p.m.
• "CMA Country Christmas" Tuesday, Dec. 3 at 9 p.m. on ABC
*This schedule is subject to change — check your local listings for the most current information.

Robertson County- UT Extension – A diabetes support group is forming at the UT Extension Office in Springfield.
The first meeting is on November 20th and our topic will be Holiday Eating.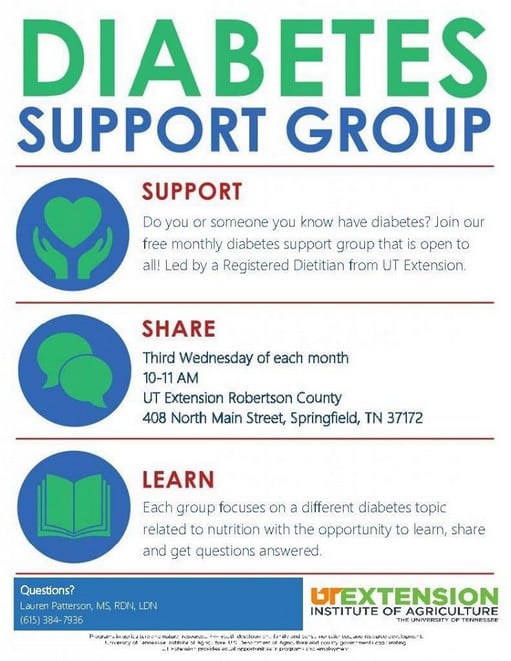 Smokey Barn News (Advertisement)

SAVE THE DATE…
December 7th  – Christmas Toy Run by Robertson County CMT/ABATE
The "Toy Run" is conducted each year and the toys are distributed to needy children in Robertson County. All are welcome to join us!
Kickstands up at 1 PM at the Douglas Shell Hwy 431 / 2622 Tom Austin Hwy in Springfield. It is requested that you bring a "New Unwrapped Toy". Donations will also be accepted towards the purchase of a toy. There is no fee to ride just a toy or donation.
The toys go into a program called "Operation Elf" managed by the Greenridge Civitan Club. Our delivery point is the Ebenezer Baptist Church in Greenbrier. See Full Flyer
For more info: 615-533-6368 or Robertson Charter CMT/ABATE on FaceBook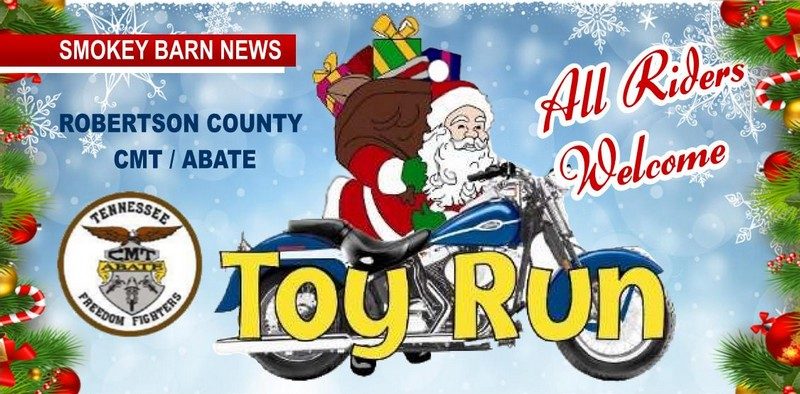 Operation Elf applications are accepted through Dec. 13th. This program is for children in need in Greenbrier/Ridgetop area.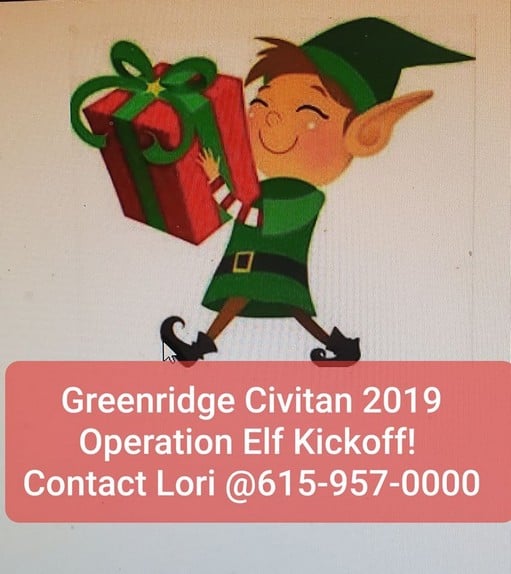 SAVE THE DATE…
December 10th – Community Band presents a Christmas Concert at the Robertson County Senior Center
The Robertson County Community Band will present a Christmas Concert on Tuesday, December 10th at the Springfield Senior Center, located at 601 S. Locust Street in Springfield. The concert will begin at 7:00 pm and is free.
Refreshments will be served during intermission.
The Community Band will perform many well-known favorites. We invite everyone to come and enjoy this Christmas Concert with us!
For more information about the concert, joining the band, or sponsorship, please call Janet McClain at (615) 384-2015. McClain can also be contacted at [email protected]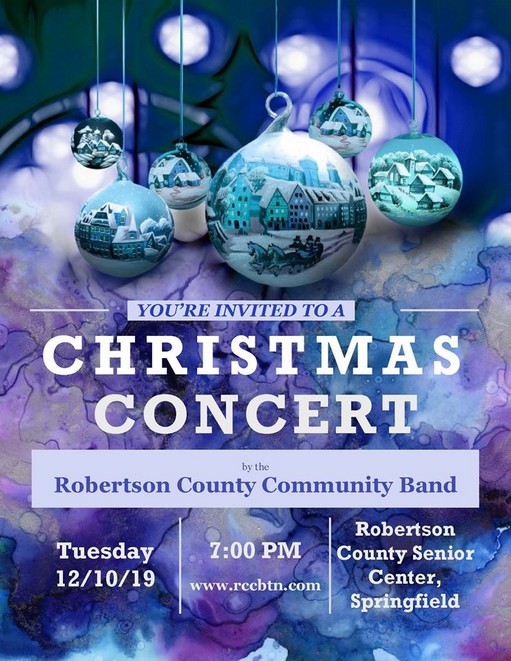 Two Bald Eagle Sightings In Robertson County Friday
ROBERTSON COUNTY: (Smokey Barn News) – There were two recorded bald eagle sightings in Robertson County Friday.
The first appeared in a field off Hillside Dr not far from the Electrolux construction site. Andrew Small of Springfield captured the video on his cell phone just before 10 am.
The second sighting occurred on Calista Rd in White House around 1:45 pm. " Meagan Waller was able to take a few photos before the majestic creature flew away. "He is so big and beautiful!," Waller said.
As long as the county retains its rural landscape, the big birds will likely continue to hunt and nest in the area.
RELATED STORIES:
2013 Bald Eagle Spotted Near J. Travis Price Park In Springfield Sunday
2016 Bald Eagle Sighting in Robertson County

In Springfield, TN News
Springfield High School wins 28-21 over Hardin County! The Yellow Jackets are going to the @tssaa semi-finals for the third year in a row! #sptbrand #AllGritNoQuit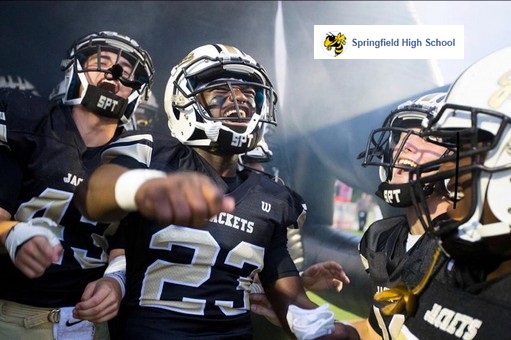 Springfield Middle School UT Extension Afterschool helped pack "Giving Thanks" food boxes at United Way this past week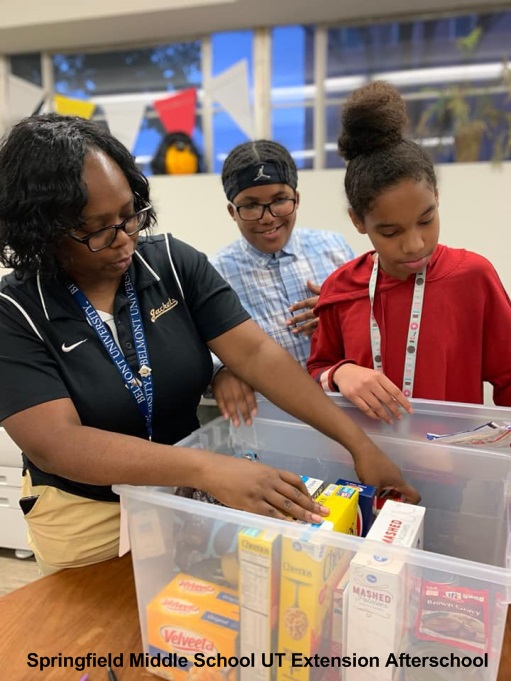 Hollingsworth Oil (Sudden Service) Donates $225,000 to St Jude
Hollingsworth Oil (Sudden Service) presented a check for $225,000 to St. Jude Children's Hospital, according to the firm last week. "We have partnered with St Jude for over a decade, donating over one-million-dollars during that time. Thank you, St Jude, for all of the hard work to bring children home," the firm said.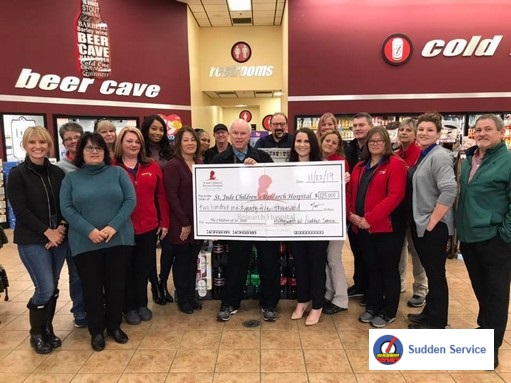 Smokey Barn News (Advertisement)

A Look at Springfield's Bicentennial Christmas Parade held Saturday, November 23rd by the Robertson County Chamber
Thank you to Photographer Jonathon Gower for the beautiful moments captured of the Springfield Christmas Parade

House Of Representatives Sabi Doc Kumar at Springfield's Bicentennial Christmas Parade
"You gotta admire a town that turns out for the 'Springfield Bicentennial Christmas Parade' despite the cold, misty rain!, said Dr. Sabi Kumar. "Yes, our bones were cold but our hearts were warm! Me as American Patriot Doc and his lovely Lady, Mrs. Linda, had a most delightful time! Happy Thanksgiving and Merry Christmas to all!"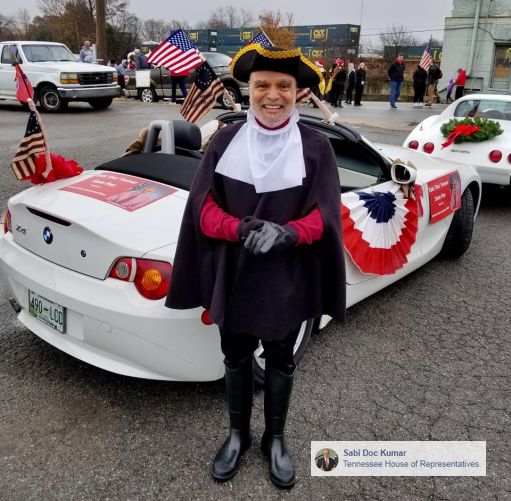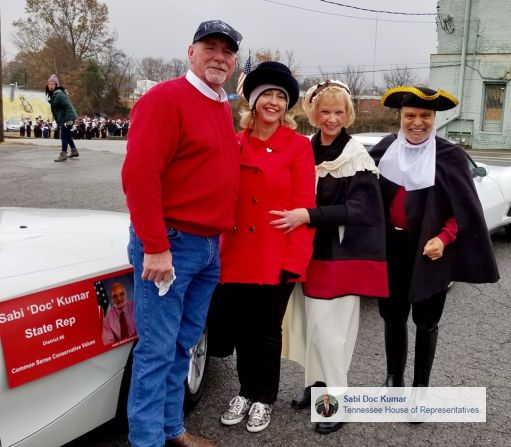 Smokey Barn News (Advertisement)

Springfield's Payne Chevrolet – Congratulations Mr. Brown on the purchase of your brand new 2019 Chevy Camaro SS!
"It may be a little chilly for the convertible right now, but it'll sure come in handy this summer!"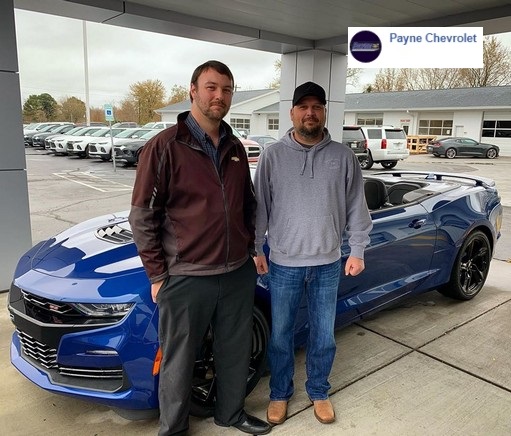 Springfield's NorthCrest Medical Center Staff Joined in Saturday's Holiday 5k, Christmas On The Square & Bicentennial Parade
"It was cold, but still a fun day to celebrate Springfield and Christmas on the Square! We had a great group turn out to run/walk in the Robertson County Family YMCA Holiday 5K/10K, ride on the NorthCrest float in the Christmas Parade, and share information on our services at the vendor booths."

NorthCrest's President & CEO Randy Davis Receives Ache Rural Healthcare Executive Award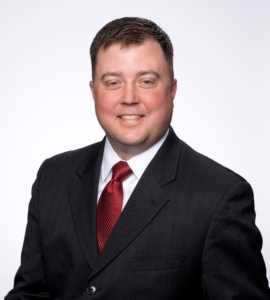 Springfield, TN (November 21, 2019) – Randy Davis, President and CEO of NorthCrest Medical Center, received the American College of Healthcare Executives Regent's Rural Healthcare Executive Award at the joint ACHE/NAHSE breakfast at the THA Annual Meeting on October 18, 2019. The Rural Healthcare Executive Regent's Award recognizes a rural healthcare executive who has contributed to the advancement of healthcare services in rural communities.
Members are evaluated on leadership ability; innovative and creative management; executive capability in developing their own organization and promoting its growth and stature in the community; participation in local, state or provincial hospital and health association activities; participation in civic/community activities and projects; participation in ACHE activities; and interest in assisting ACHE in achieving its objectives.
"As board chair, it has been an honor to work closely with Mr. Davis," said Amy Gallagher, Board Chair of NorthCrest Board of Trustees. "He has displayed professionalism and competence in his role as CEO of NorthCrest Medical Center. He is most deserving of this prestigious award."
During his tenure at NorthCrest Medical Center, the hospital received recognition as a Joint Commission top performer for core measures consecutively for five years, increased reimbursement under value-based purchasing due to high-quality scores and became an early adopter of patient-centered medical homes.
Randy Davis has served as President and CEO of NorthCrest Medical Center since 2013. Prior to this, he served as the organization's senior vice president of performance improvement, chief information officer and chief operating officer.
Davis is a Fellow of the American College of Healthcare Executives, demonstrating a commitment to professional excellence. He also serves on a number of boards, including the THA Board of Directors, Austin Peay State University Nursing School Advisory Board, Joint Commission Hospital Advisory Board, Robertson County Chamber of Commerce and Robertson County Family YMCA.
About the American College of Healthcare Executives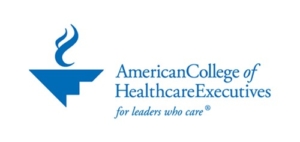 The American College of Healthcare Executives is an international professional society of more than 48,000 healthcare executives who lead hospitals, healthcare systems and other healthcare organizations. ACHE's mission is to advance its members and healthcare management excellence. ACHE offers its prestigious FACHE® credential, signifying board certification in healthcare management. ACHE's established network of 78 chapters provides access to networking, education and career development at the local level. In addition, ACHE is known for its magazine, Healthcare Executive, and its career development and public policy programs. Through such efforts, ACHE works toward its vision of being the preeminent professional society for healthcare executives dedicated to improving health. The Foundation of the American College of Healthcare Executives was established to further advance healthcare management excellence through education and research. The Foundation of ACHE is known for its educational programs – including the annual Congress on Healthcare Leadership, which draws more than 4,000 participants – and groundbreaking research. Its publishing division, Healthcare Administrative Press, is one of the largest publishers of books and journals on health services management, including textbooks for college and university courses. For more information, visit www.ache.org.

Smokey Barn News (Advertisement)

SAVE THE DATE…
(Springfield, TN) Sunday December 8th at 3pm – A Community Invitation from W. D. Crowder Funeral Home
EVERYONE is welcome to come join us as we celebrate the remembrance of our loved ones during this holiday season at. Program will be at Greater South Baptist Church 2015 John L Patterson St. Springfield, TN. We will have some great speakers and singing.

(Springfield, TN) Electrolux – Oh, what fun it is to give…holiday birds
Electrolux, one of Springfield's largest employers, has provided hundreds of holiday meals — including the star of the show (see photo) to United Ministries Food Bank recipients this week. The company is providing 415 Thanksgiving and Christmas family meals and Friday, began distributing turkeys and "all of the fixins" to the local community.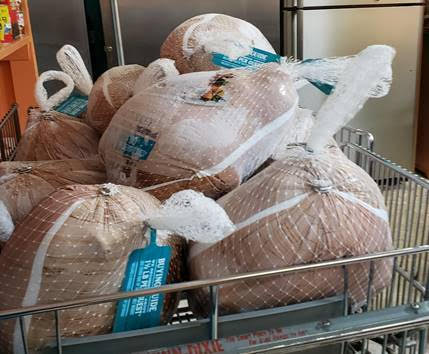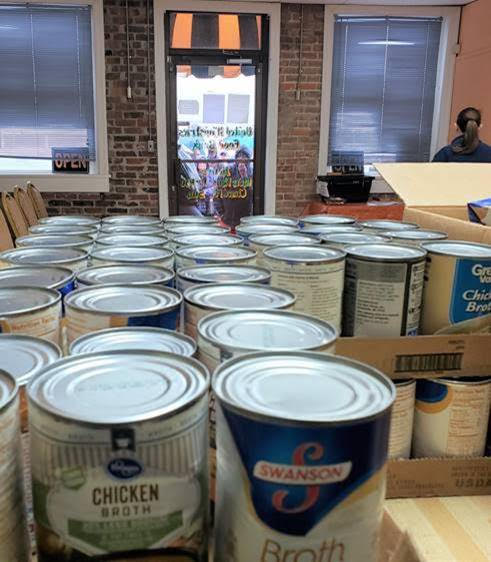 Winter Wonderland Lighted Trail! 
FREE
December 13-14 Walk-Thru
December 15- 19 Drive-Thru
December 20-21 Walk-Thru
December 22-22 Drive-Thru
Walk-Thru at J. Travis Price Park In Springfield
FREE ADMISSION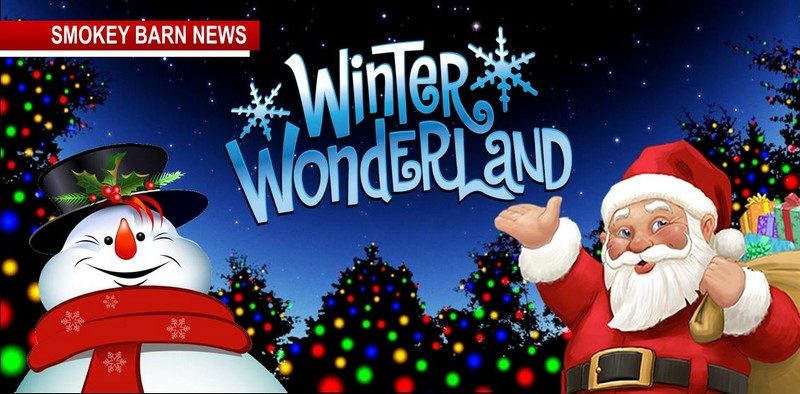 (FREE EVENT)  Follow the lighted trails at J. Travis Price Park…Enter the Candy Cane Forest to see fantasy scenes, decorations, Hot chocolate and a petting zoo!
Bring your camera for pictures with Santa! Gates open at 5:30 pm and close at 9:00 pm for all dates.
Location: Travis Price Park: 4155 Wilks Rd, Springfield, TN

In Greenbrier, TN News
SAVE THE DATES…
Every Saturday Thru Nov. 30th: Greenbrier's American Legion Post 45 Annual Turkey Shoot
Saturday's from 8 AM – 12 PM at the American Legion – Post 45, Greenbrier, TN
2730 US Highway 41S, Greenbrier, TN
Our annual event to support our programs in Americanism, Patriotism, Youth and Veterans. A family-friendly fun event for the whole family. Event is each Saturday, October 5th thru November 30th. We run until 12pm or we run out of shooters, whichever comes first.
BraxtonStrong Foundation – Holiday Cheer For The Elderly
HOW YOU CAN HELP BRING JOY TO THE ELDERLY
THIS HOLIDAY SEASON
"I am SO excited to get this new yearly event started this season!! I wanted to do something for the elderly in our local nursing homes! Sadly a lot of them are forgotten, don't have visitors and don't receive gifts around the holidays," said Nicole Turnbow of Greenbrier.
"So, that's where WE as a community come into action & let them know they are special!!"
"I will have a list of names & wish items for the residents. Sorta like an angel tree!  There are well over 100 residents. If you would like to pick one or more of the residents to buy them Christmas gifts…please let me know!!
"Next month, after I have gotten all their gifts ready. (Make sure if you purchase them to put from you!) I am planning to take them personally and give them out!! I would like for as many parents/kids as possible to go also. Especially children! I've already got several of Braxton's friends planning ongoing. Elderly LOVE when children come to visit them!!
"Can you all imagine how HAPPY this is going to make them during this time of the year!! Let's spread some Holiday Cheer!!
"Let me know (message here)  if you want to be a part of this special event and how many residents/angels you would like to shop for! #BraxtonStrong #GivingBack #SpreadingLove"
Smokey Barn News (Advertisement)
SAVE THE DATE…
December 1 Through Dec. 31st – "Lights On Logan" In Greenbrier
2019 Lights On Logan light Show (Greenbrier) Over 35,295 lights synchronized to 368 channels of computer-controlled animation. The show will be running from December 1st til December 31st from 5 p.m. until 10 p.m. Address: 2760 Logan Road Greenbrier, TN. MAP The light show runs every 24 minutes from 5:00 p.m. until 10:00 p.m. (11 p.m. on Fridays and Saturdays) Tune your car stereo to 103.9 FM when you arrive to hear the show.

SAVE THE DATE…
December 14th – Greenbrier Christmas Parade, Tree Lighting, Food, Music & Bonfire
The Greenbrier Christmas Parade will be held on December 14 at 5pm.
Sign up by obtaining a form at City Hall.
The Tree Lighting, Food, Music and bonfire to follow the parade.

In Ridgetop, TN News
December 6th – Ridgetop Christmas Parade "Christmas under the Lights"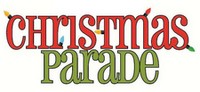 Ridgetop Natural Gas will be hosting the Annual "Christmas under the Lights" Christmas Parade on Friday, December 6, 2019, at 7:00 p.m.
Come out for cookies and hot chocolate to follow at Ridgetop Station Park. Contact Ridgetop City Hall for float entry information at 615-859-0596

In Cross Plains, TN News
Visit Cross Plains TN: WE ARE THANKFUL…..
*For the many fine folks that call Cross Plains their home
*For a community that helps make our City a great place to live.
*For our two great schools that teach our children and keep them safe.
*For our Police and Fire Departments. And Tammy!
*For our City Commissioners that are willing to serve.
*For our many fine local businesses.
*For our local events like Trash and Treasures, Fourth of July and the Bluegrass concert and the volunteers that put them on.
*That the Bear paid us a visit during Trash and Treasures.
* For our many places to Worship and practice our Faith.
*That our community is "Tuff Strong"
* For Kilgore Park and the many opportunities for our children to play.
It is always good to be THANKFUL!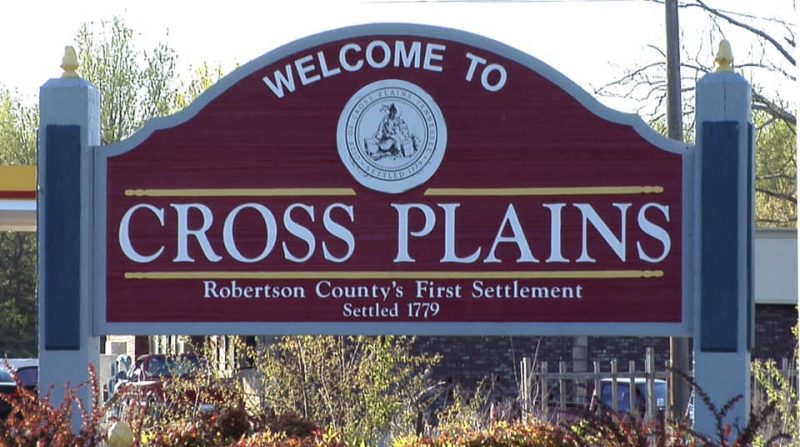 (Cross Plains, TN) Benefit BBQ Fundraiser Planned For Injured Teen Hit By SUV
It's been almost a week since 14-year-old Tuff Slate from Cross Plains was struck by a vehicle on Hwy 49 in Orlinda. Now the community is reaching out to the family with a benefit to raise funds to help the teen's family with medical expenses.
The accident occurred on Hwy 49 near Brewer Rd. just outside downtown Orlinda. MAP It was last Saturday night and Tuff was attending a birthday party. It was supposed to be a night of fun with friends but it turned into tragedy when Tuff was struck by an SUV. READ MORE…

SAVE THE DATE…
Beginning November 28 thru December 28 Dancing Light Show To Music – Brownstone neighborhood in Cross Plains
Friends and family of Robertson County, we are filling up our yard and getting in the spirit with thousands of little lights again this year in the Brownstone neighborhood in Cross Plains. Roughly 100,000 bulbs and 144 channels will be dancing to the music from 5:30 pm-9 pm Monday through Thursday and 5:30 pm-10 on Friday and Saturday. The show will begin on November 28th and end on December 28th Please tune to 107.3fm from the warmth of your vehicle to enjoy the show. Address: 8208 Brownstone Exd Cross Plains 37049 MAP

Smokey Barn News (Advertisement)

SAVE THE DATE…
December 7th – Cross Plains Christmas Parade – "Gingerbread Christmas"
Start your day with a pancake breakfast at city hall beginning at 7:00 am. Santa is expected to stop by before the parade!
The Cross Plains Parade is scheduled for December 7th at 10am. The theme this year is "Gingerbread Christmas" Line up starts at 8am at East Robertson High School.
There will be a float contest for best of show with $100 for first place, $50 for second and $25 for third place.
Want to be in the parade? Pre-registering can be done at City hall or you can register the day of the parade or fill out the Registration form HERE.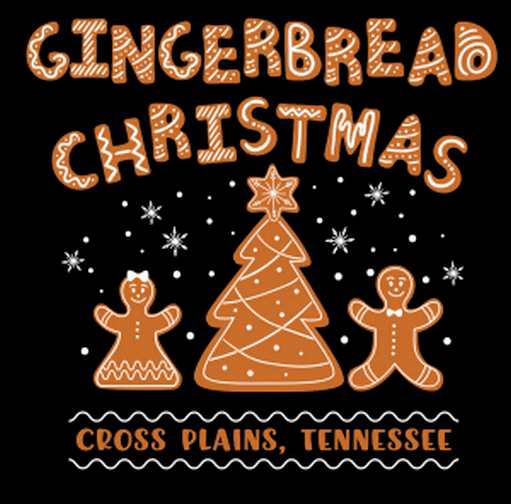 In Millersville, TN News
SAVE THE DATE…
December 14th – Millersville Christmas Parade & CHILI COOK-OFF! Pictures with The Grinch
The City of Millersville has partnered with the Millersville Public Library of Sumner County for City Events as well as the management of the Community Center.
The holiday events will be on Saturday, 12/14/19.
The library is having an awards ceremony for our short story writing contest at 11:00, which is open to the public.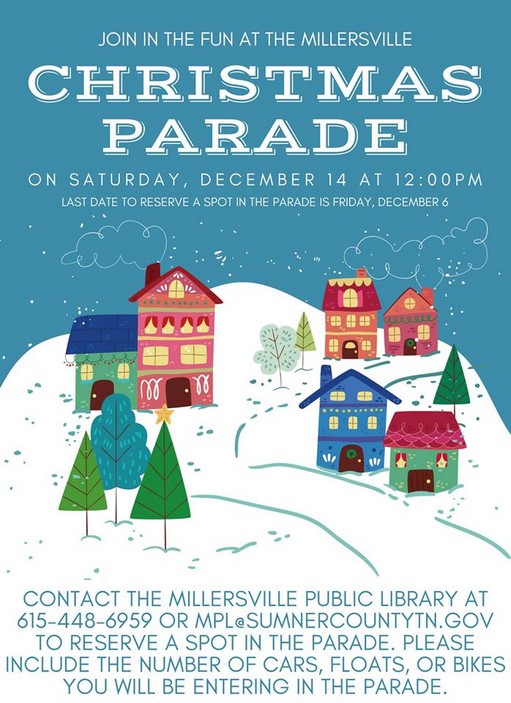 The Christmas parade will start at 12:00. There will be a Chili cook-off and pictures with the Grinch at the Community Center directly following the parade, approximately 1:00.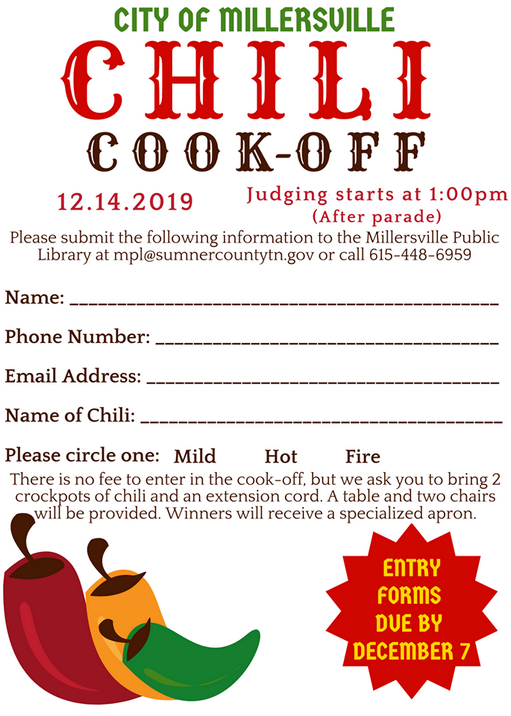 Millersville Public Library of Sumner County – Drop off any donations at the library all November!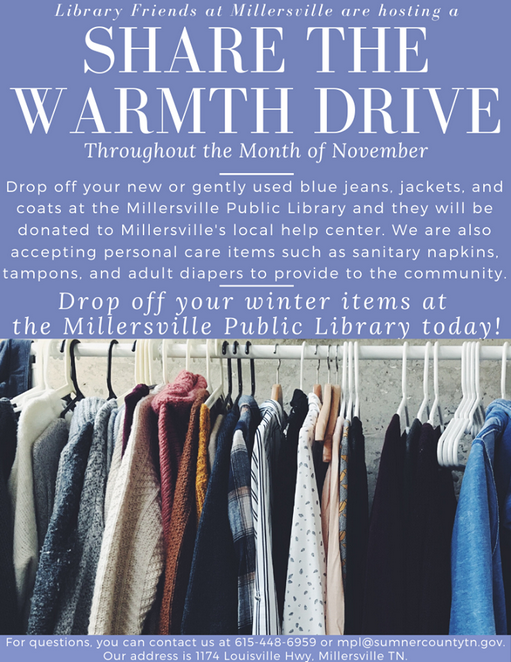 In White House, TN News
Robert F. Woodall Elementary kindergarten students are ready to celebrate Thanksgiving! #WeAreRCSTN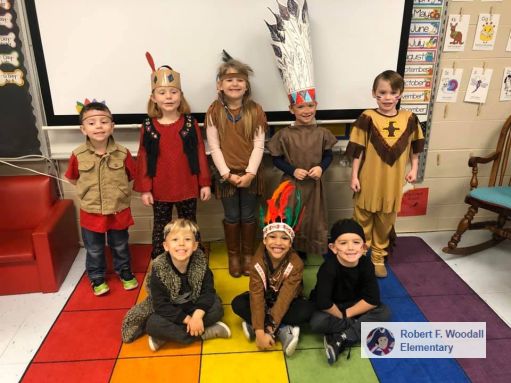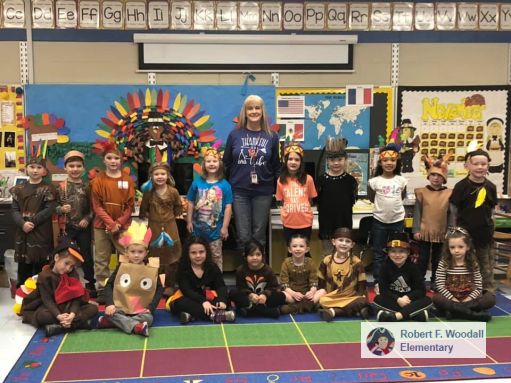 Smokey Barn News (Advertisement)

SAVE THE DATE…
White House Area Chamber of Commerce – Running Of The Elves Fun Run & 5K  – Hosted by White House Area Chamber of Commerce
Saturday, December 7, 2019 at 10:30 AM – 1:30 PM
105 College St, White House, TN 37188-9086, United States
Grab your elves and get ready to spread holiday cheer because the White House Area Chamber of Commerce is excited to announce that the Running of the Elves Fun Run and 5k presented by Tate Ornamental | Tate Granite is back and better than ever!
On Saturday, December 7th the third annual Running of the Elves One Mile Fun Run and 5k presented by Tate Ornamental | Tate Granite will take over the streets of White House and the Greenway. Individuals and teams can register in either race. The cost to participate in the Fun Run/Walk is $25.00 per individual and $20.00 per person if registered as a team. The cost to participate in the 5k is $30.00 per individual and $25.00 per person if registered as a team. Every participant registered by November 25th is guaranteed a long sleeve official race shirt.
Be the lead in the Christmas parade as the crowd cheers you along the route. $500.00 cash prize for top male and female in the 5K and $100.00 cash prize for top male and female in the 1 mile fun run! A traveling trophy will also be awarded to the "Best Team Costume." There will also be prizes given to "Most Spirited" and "Best Dressed." Pets are welcomed too!
You can register online at RaceEntry.com and entering "37188" in the search box or by calling the Chamber at 615-672-3937. #DiscoverWhiteHouse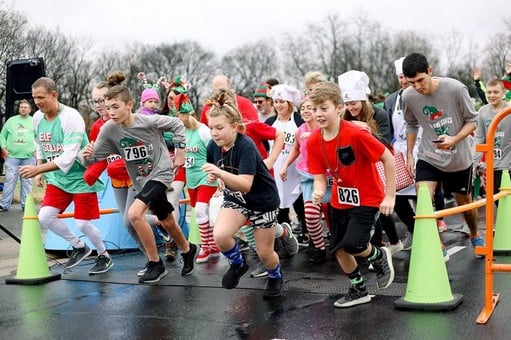 ATTENTION! ATTENTION! Check out our cash prizes!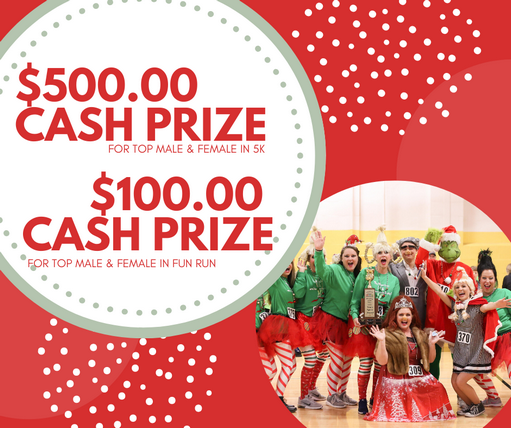 White House Utility District launches web app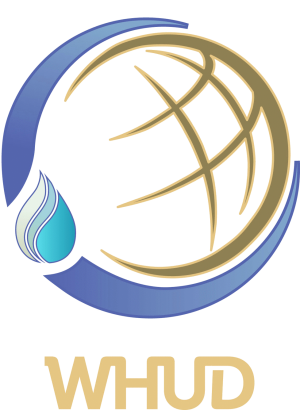 New tool provides faster, easier account access for customers on the go
White House Utility District (WHUD), the state's largest geographic water and wastewater provider, has launched a new web app for customers who need to access their water or wastewater account on the go. The app is free to install on any mobile device.
"We're always looking for ways to better serve our customers," said Tammy Barlow, office manager, "and hopefully this new web app will do that."
The new WHUD web application is an abbreviated version of the District's main website and can be installed directly on any mobile device, by visiting the District's website and following the prompt to install.
Key benefits of the new app include:
• Significantly faster and easier account management, including options to view monthly usage, check account balance, update account information or pay a bill,
• Checking for outages using the "find my location" tool,
• Quick access to report a problem with water pressure or wastewater service, and
• The ability to sign up for notifications.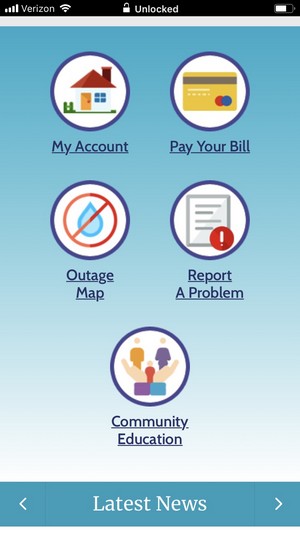 "We're really excited about the new notifications feature," said Barlow. "It should help us better communicate important office updates or emergency notifications."
Customers can install the app by visiting www.whud.org from the device of choice. Android and iOS users will see a pop-up message asking if they want to install the app; Android users will also be asked if they want to receive notifications. Step-by-step instructions are available in the News section of the District's website.
In addition to the launch of the WHUD mobile web app, customers will also now see an option to receive notifications from WHUD when they visit the website from a desktop computer. If allowed, notifications will pop up on the computer much like a notification for a new email. Customers who opt in for notifications, on a mobile device or desktop computer, can opt out at any time by visiting the device settings/notification center and turning off these notifications.
Anyone with questions or needing assistance can call WHUD's Customer Care Center at 615-672-4110 or visit www.whud.org.
About White House Utility District
White House Utility District (WHUD) delivers high-quality, safe and reliable water to more than 100,000 customers throughout Robertson, Sumner and northern Davidson counties, and provides sewer service to more than 10,000 residents in Sumner and Robertson counties. WHUD, which prides itself on using the latest technology to drive innovation and excellent customer service, has the largest geographic service area in Tennessee, and encompasses more than 600 square miles that include Cross Plains, Gallatin, Goodlettsville, Greenbrier, Hendersonville, Millersville, Orlinda, Portland, Springfield, and White House. To learn more, visit www.whud.org.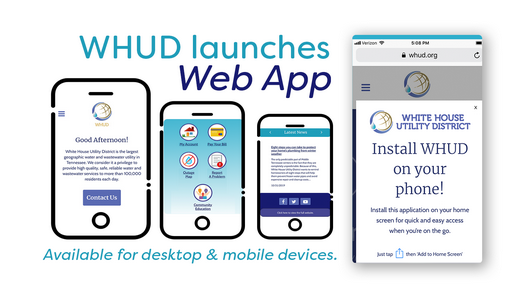 White House Community Volunteer Fire Dept. – After weeks of hard work, this group completed their 64-hour basic firefighter training last week. Congratulations!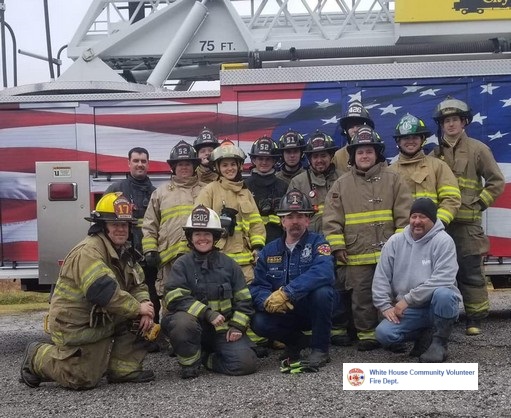 The White House Community Volunteer Fire Dept & Tennessee Fire Safety Inspectors Association with a Vital Message
Three to four minutes! This is why smoke detectors and sprinklers are so important. Test detectors monthly and plan your escape routes, it could save your life!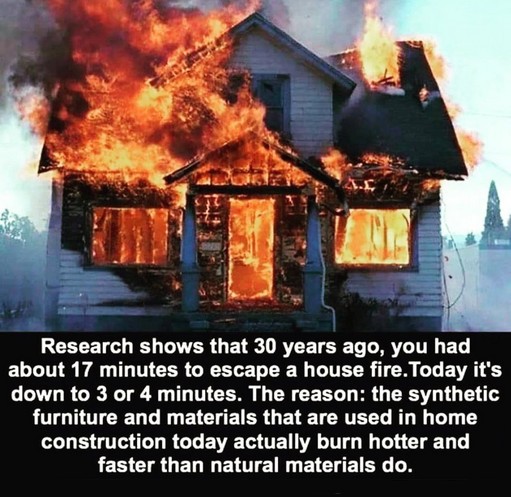 Smokey Barn News (Advertisement)

SAVE THE DATE…
December 7th – City of White House Christmas Parade – "A White House Historical Christmas"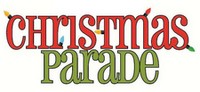 The White House Christmas parade will be Saturday December 7th @ 1:00PM.
It will begin at White House Municipal Park. The theme is "A White House Historical Christmas " with Mrs. Evelyn Guill being the Grand Marshal. Anyone wishing to participate in the parade must register through the Parks & Recreation Department by December 5th @ 5:15PM. Call 625-672-4350 ext. 2114 for more information.

City of White House Fire Dept. WELCOME ABOARD Hunter Chapman!
Hunter Chapman joined our fire department family this week. We are glad to have him, and excited to see where he will go and what he will bring to our team!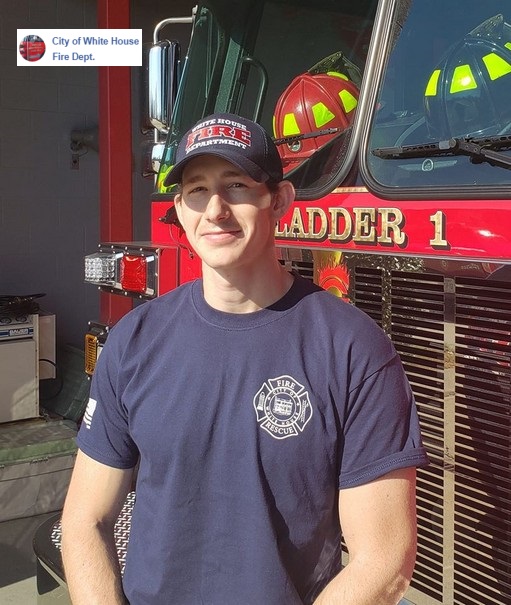 White House First Baptist Shoe Bag Ministry
Are you looking for a way to give back this Christmas season? Here's a perfect opportunity right here in our own community!
White House First Baptist needs your help! Each year they provide Christmas shoe bags and family bags to families in need in our community and they are looking for 10 individuals to take family bags. If you are interested or would like to participate please call the chamber at 615-672-3937. The items needed are listed below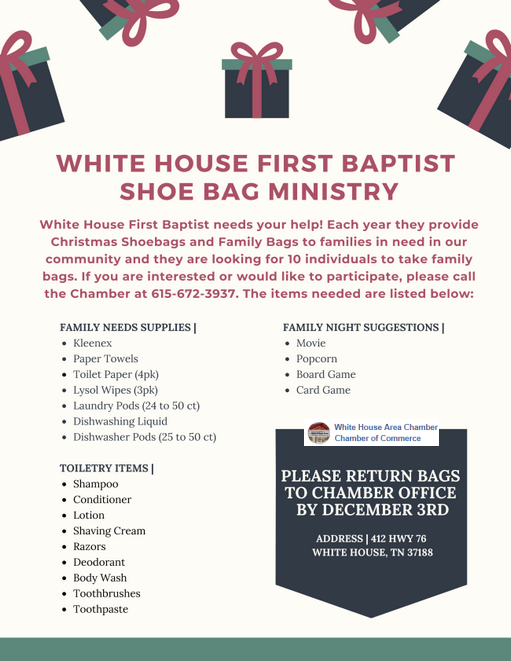 In Coopertown, TN News
Coopertown Firefighter Drew Akin was presented with the Coopertown Police Department Life Saving Award at the Coopertown Board of Mayor and Alderman meeting.
Back on Wednesday, August 7, 2019 around 1323 hours, Coopertown Police, Pleasant View Volunteer Fire Department, and Robertson County EMS were dispatched to a report of a male standing on the Highway 49 overpass at Interstate 24 that appeared to be contemplating suicide. Firefighter Drew Akin was the first on scene and to make contact with the subject. As law enforcement was arriving on scene, Firefighter Akin was walking with the subject, away from the interstate and back toward the subject's vehicle. Firefighter Akin successfully talked the subject out of wanting to jump from the bridge and had him agreeing to seek help. It was Firefighter Akin's quick response and meritorious actions that potentially saved the life of the subject that day.
For his meritorious actions on that day, Firefighter Drew Akin is presented with the Coopertown Police Department Life Saving Award on this 19th day of November, 2019.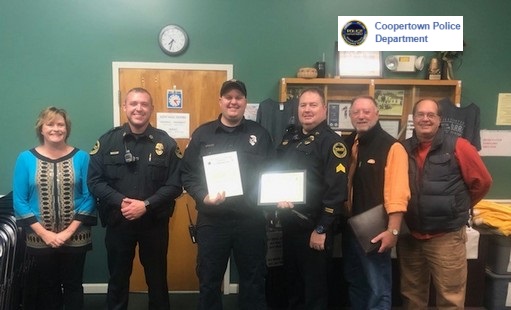 Pictured left to right: Alderman Ruby Cash, Chief of Police Tyler Haley, Firefighter Drew Akin, Sergeant Justin Parker, Vice Mayor Robert Anderson, and Alderman Mike Cooper

SAVE THE DATE…
December 7: Meet Santa at Coopertown City hall from 9am to 11am
Come out and enjoy Hot chocolate, fruit juice, donuts, cookies, and other refreshments and snacks. Digital photos will be emailed to the parents for an excellent addition to their Christmas cards. Event sponsored by the Town of Coopertown Development members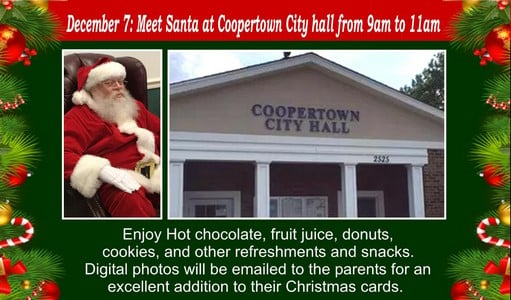 In Adams, TN News
SAVE THE DATE…
November 30 Adams Christmas Parade, Hot Chocolate, Cookies & Pictures with Santa
UPDATE!! Due to weather, the Adam's Christmas Parade has been rescheduled for Sunday December 1st at 3 o'clock.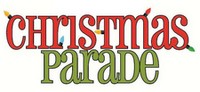 Adams Christmas Parade will be held on DATE MOVED see above. 7617 Highway 41 North, Suite 101, Adams, TN.
Hot Chocolate, Cookies & Pictures with Santa following the parade located at the Omer Gene Booksher Pavilion on the grounds behind Bell School.
The parade begins on Main Street, traveling up Commerce and Cedar Hill Road, then passing through WhiteHaven, coming down Church Street, and onto Hwy 41 and ending at Bell School.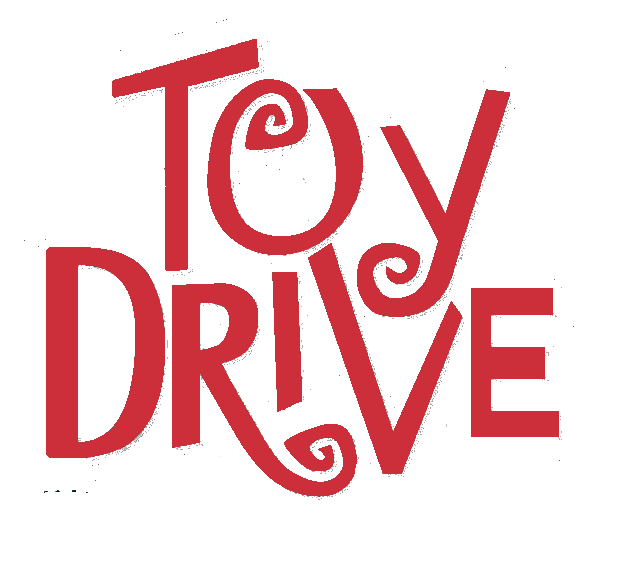 Parade entry participants should arrive 30 minutes early to fill out the entry form. Anyone interesting in being in the parade please go to South Commerce street by Adams Gas to line up around 3:00 to 3:30
First, second, and third-place prizes will be awarded for best float. Awards Ceremony will be held upon the conclusion of the parade in the Omer Gene Brooksher Pavilion behind Bell School.
Although there is no entry fee required to participate in the parade in the city of Adams volunteer fire department humbly ask you to donate one new, unwrapped, toy for "Toys For Tots"
Cookie with Santa After Parade
Santa will be in Adams November 30th at 4:00 following the Christmas Parade under the Omer Gene Booksher Pavilion, located on the bell grounds. Come get your picture made with Santa! Hot Chocolate and cookies will be available, free of charge!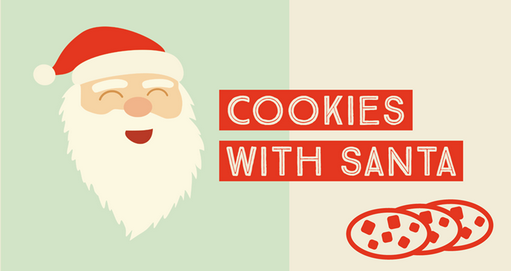 In Orlinda, TN News
Orlinda, TN Christmas Parade…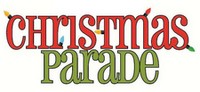 "City Council voted Thursday November 14 not to have an Orlinda Christmas Parade this year. The following reasons were cited by officials for their decision:
• The low number or actual parade floats created and entered in past parades.
• The sparse attendance at recent Orlinda parades.
• The fact that not a single person has contacted a City Council member or City Hall in the past 11 months to express an interest in having a parade or in helping to organize it.
• The fact that there are so many parades within a 15 mile radius of Orlinda makes it very easy for any family wishing to attend a Christmas Parade to do so.
• The demands that a parade puts on unpaid Orlinda Fire Department Volunteers, Sheriff Department employees, and all the elected officials who feel obligated to participate in an Orlinda Parade in spite of its low attendance and participation.
All of these reasons were cited in the discussion leading up to the final decision to not have a Christmas Parade. There is always the possibility of bringing it back, but it will not be this year.

Orlinda Holiday Events At The Byrum Porter Senior Center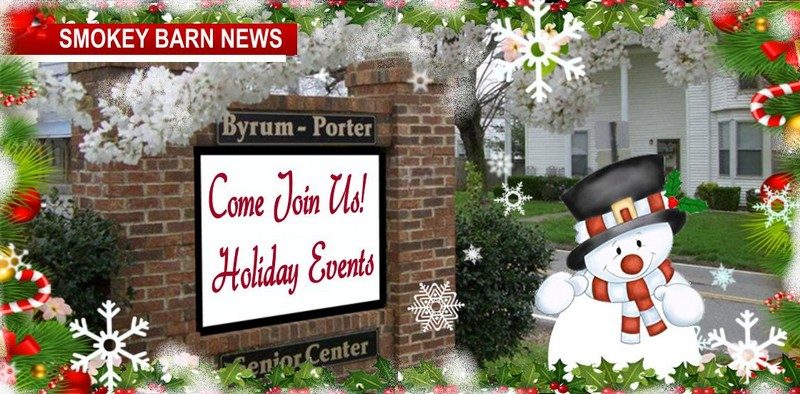 ORLINDA TENNESSEE: (Smokey Barn News) – The Byrum Porter Senior Center of Orlinda would like to welcome everyone out to multiple upcoming Fun Holiday events. Save the dates and come on out and enjoy some good food, fellowship, singing, dancing, games and festive fun.
(Orlinda, TN) Children Decorating The Tree December 3rd: 9 AM – At The Byrum Porter Senior Center
You are invited to participate in hosting the East Robertson Elementary school 5th grade class as they come and decorate a tree for us at the Byrum Porter Sr Center.
They will provide us entertainment.
Bring some finger foods for the students to have before they head back to class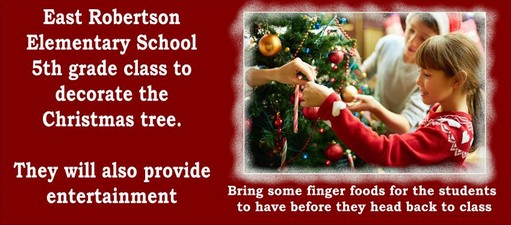 (Orlinda, TN) Christmas Potluck & Games December 10th: 6:30 PM – At The Byrum Porter Senior Center
Come join the fun and games we have planned for you.
Wear your festive Christmas outfits!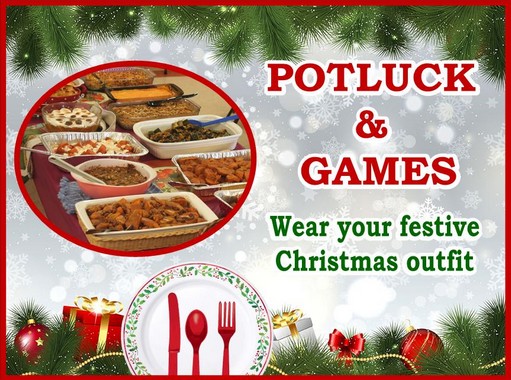 (Orlinda, TN) Join The Fun At Our New Year's Eve Celebration Dinner & Dance – At The Byrum Porter Senior Center
The theme is Black & White! Sign up now for our annual New Year's eve ball dinner 6:30 PM. Dancing starts at 7:30 PM.
Tickets are $15 per person. If you decide to come the last minute you will be welcome it and it will be $20 per person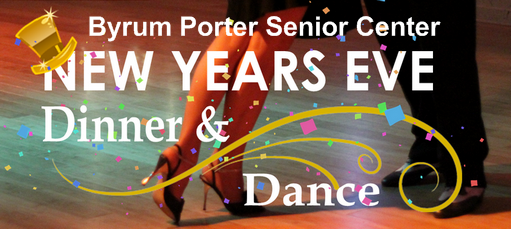 In Portland, TN News
The Portland Police Department conducted night time firearms training at the police range over the week. These night-time drills are a vital part of their readiness preparation.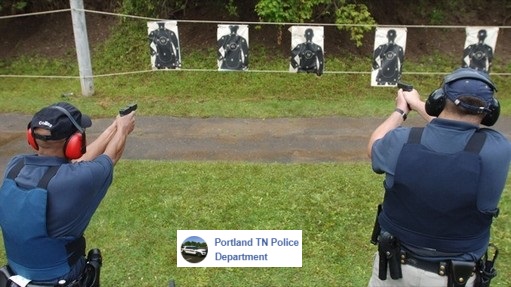 SAVE THE DATE…
December 7th – Portland Christmas Parade "Santa's Toy Shop" & Festival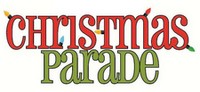 Portland Christmas Festival & Parade!
The Theme: "Santa's Toy Shop" set for Saturday, December 7th. Main Street Activities: 3-5pm with live music, visit with Santa, train ride, live nativity, cookie decorating, visit with princesses, games and more!
Parade: 5:30pm. City tree lighting to immediately follow the parade. For info or questions call 615-325-9032 or email [email protected]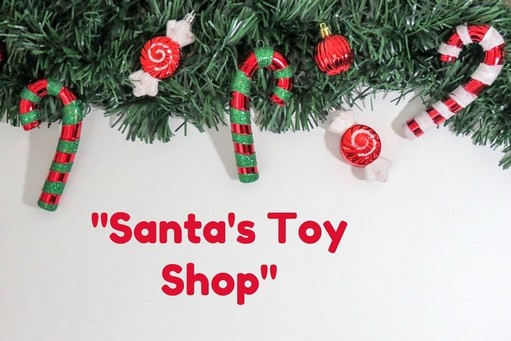 SAVE THE DATE…
December 14: Visit With Santa – Hosted by Portland, TN Parks & Recreation
Saturday, December 14, 2019 at 10 AM – 12 PM: Portland, TN Parks & Recreation
303 Portland Blvd, Portland, TN
Guess What? Santa will be visiting Richland Park Gym on Saturday, December 14, 2019 from 10am to 12pm. Dobbs Photography will be there to make pictures while telling Santa what you would like for Christmas. There will be cooking decorating, ornament making, face painting and coloring. Light refreshments will be served. This is a free event. Pictures will be available on site.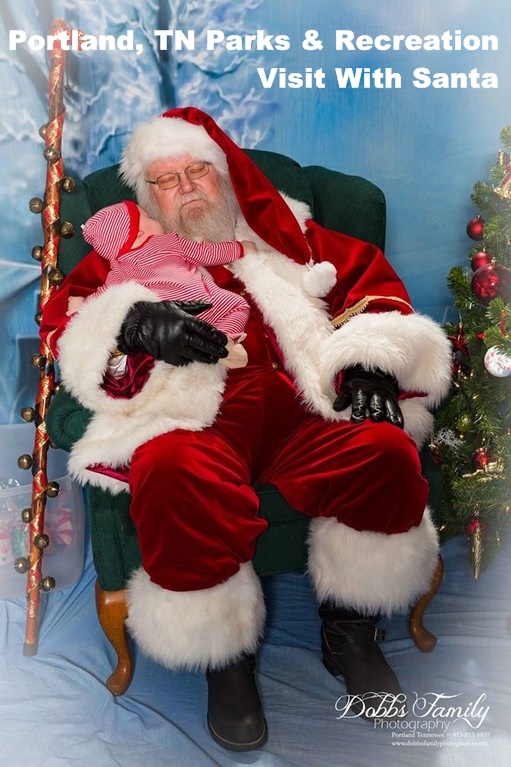 In Neighboring Pleasant View, TN News
SAVE THE DATES…
December 7th
Town of Pleasant View's Christmas Parade – The theme is "A Very Pleasant Christmas."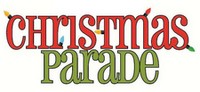 Please join us for the Town of Pleasant View's Christmas Parade on December 7, 2019.
The lineup starts at 9:00 at 24 Church and the parade starts at 10:00.
The theme is "A Very Pleasant Christmas." See you there!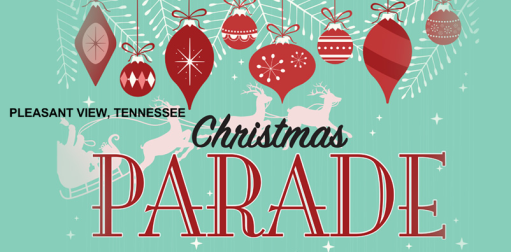 AND…….December 8 Pleasant View Annual Tree Lighting – Hosted by Parks and Recreation – Pleasant View, TN
Sunday, December 8, 2019 at 4:30 PM – 7:30 PM Pleasant View Community Park
2501 Pleasant View Rd, Pleasant View, TN
Join us as we sing carols and light our Christmas tree! Our local churches will help lead us in song and will provide treats to eat! We proudly gather together to ring in the Christmas Season!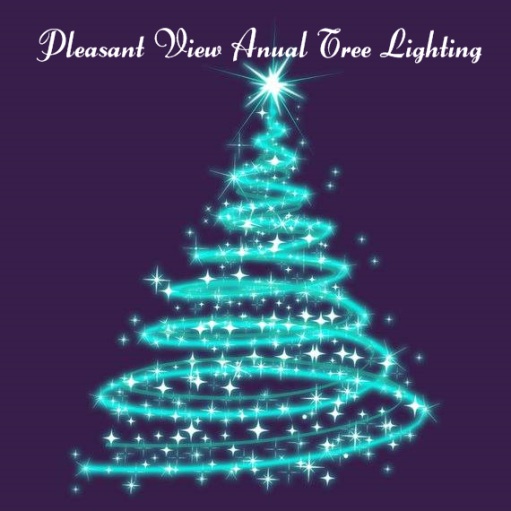 In Neighboring Goodlettsville, TN News
SAVE THE DATES…
December 6th-7th – Goodlettsville: Santa's Holiday Party,  Tree Lighting & Christmas Parade
Santa's Holiday Party & Goodlettsville Tree Lighting: 
Everyone is invited to join in the fun at Santa's Holiday Party following the Tree Lighting Ceremony on Friday, December 6th at the Goodlettsville City Hall/Community Center. Starting at 6:30pm participants will have the opportunity to visit with Santa, listen to live music and entertainment, create a special craft to take home, and enjoy cookies and hot chocolate.
The Entertainment Schedule
6:30pm – Arrival of Santa and Mrs. Claus
6:30pm – Trinity Clay
6:40pm – Doug Thornton and Leah Walker
7:00pm – Bakers Chapel CME Church
7:30pm – Madison Creek Elementary Xylophones and Drums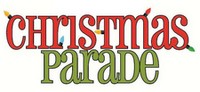 The Annual Goodlettsville Christmas Parade will take place on Saturday, December 7, 2019 at 4:00pm.
This year's theme is "Home for the Holidays"
Parade Route – The parade begins at the Delmas Long Community Center (200 Memorial Drive) and continues up Memorial Drive, taking a right onto Main Street and ending at the Goodlettsville Plaza (Rivergate Parkway).
Parade Timeline:
1:30pm – Parade entries may begin lining up
3:00pm – All entries must be checked in and lined up
3:00pm – Judging begins
4:00pm – Parade begins on Memorial Drive
Award Categories
Categories for the 2019 parade will be Organization Representation and Performance. Judges will award cash prizes to the top 3 places in each category:
1st Place- $150
2nd Place- $75
3rd Place- $50
Best in Show will receive $200 with a perpetual trophy (Best in Show will not be eligible to win a prize in either category)
Parking Information
Parking is available at Goodlettsville City Hall, Goodlettsville Cumberland Presbyterian Church, Goodlettsville Middle School, Goodlettsville Church of Christ, and First Baptist Church Goodlettsville.
Interested in Volunteering? Let us know! We have a need for many volunteers on the day of the parade. Contact Event Coordinator Robbie Brigham at 615.851.2231 or email [email protected]

SAVE THE DATES…
Goodlettsville Rivergate Mall – Pet Photo Nights with Santa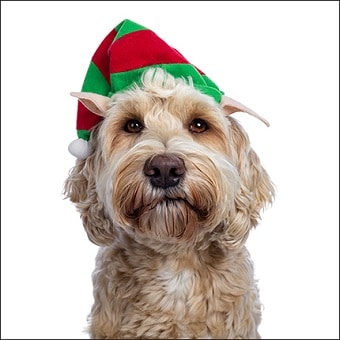 Tuesday Night: November 12, November 19 & November 26 | 5:00 p.m. – 8:00 p.m.
Tuesday Night: December 3 | 6:00 p.m. – 8:00 p.m.
Tuesday Night: December 10 & December 17 | 6:00 p.m. – 9:00 p.m.
Located in Center Court in front of JCPenney's
Bring your furry friends to RiverGate Mall for a special night just for pets.
Whether you want a family portrait or just a picture of your precious pooch, Cherry Hill Photography will capture the memory. To Reserve your photo time with Santa and skip the lines click here!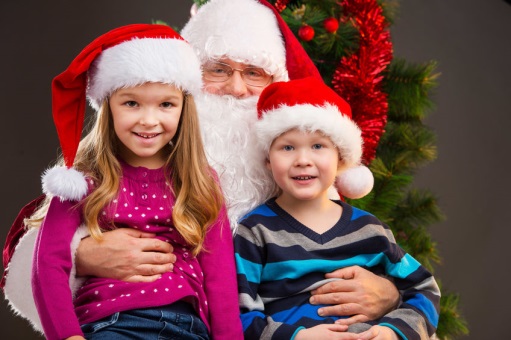 Santa's Photo Hours 2019
WHEN
November 9, 2019 – December 24, 2019 – 10:00 am – 9:00 pm
SKIP THE LINE AND MAKE YOUR RESERVATION ONLINE!
RESERVE HERE

SAVE THE DATES…
December 7th: Yulefest at Goodlettsville Historic Mansker's Station
Yulefest kicks off the holiday season with musicians, storytellers, and demonstrators in the cabins of the fort and in the historic home. Visitors can take their time listening to the sounds of yesteryear as they tour the sites and take in the beauty of simple, natural decorations, carriage rides, refreshments and unique shopping at the gift shop.
This free event will take place on Saturday, December 7, 2019 from 5:00 – 8:00 pm at the Goodlettsville Visitor's Center and Historic Mansker's Station. Overflow parking will be available inside Moss-Wright Park.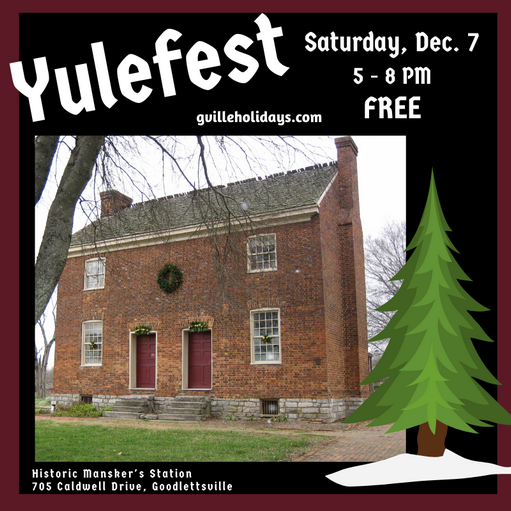 In Neighboring Adairville, KY News
SAVE THE DATE…
December 1st
Schochoh Community Center's Christmas Parade
Come join us for the 30th annual Schochoh Community Center's Christmas Parade on Sunday, December 1st at 2:00pm! "30 Years of Memories"
Join us as we celebrate what Mr. James Smith started with Snowball and Santa 30 years ago!!
There will be FREE BBQ served AFTER the parade ends— around 3:00pm.
If you need more information or have a question.. please just ask!!
Schochoh Community Development Center: 343 Sulphur Springs Rd Adairville, Ky 42202. Please share and hope to see y'all there!!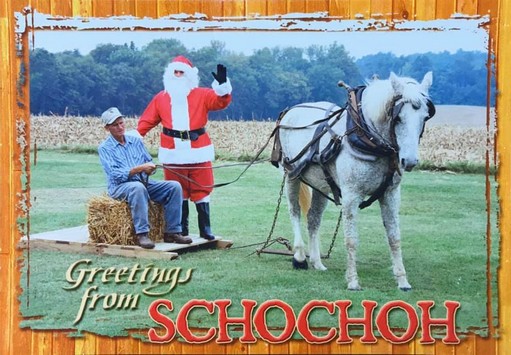 In Neighboring Logan County News
Logan County Sheriff's Office K9 Vahur and his handler Deputy Jason Brent were eager to receive a K9 First Aid Kit from Protecting K9 Heroes.
The kit comes fully equipped with everything Deputy Brent would need to stabilize K9 Vahur should he be injured while on duty.
Protecting K9 Heroes provides Ballistic Vests, Medical Kits, NARCAN and any other protective gear to working K9's. Their efforts are made to reach the goal of 0% of K9's in service suffering from being killed or gravely injured in the line of duty.
The Logan County Sheriff's Office extends our deepest appreciation to Protecting K9 Heroes for their donation.
-Sheriff Stratton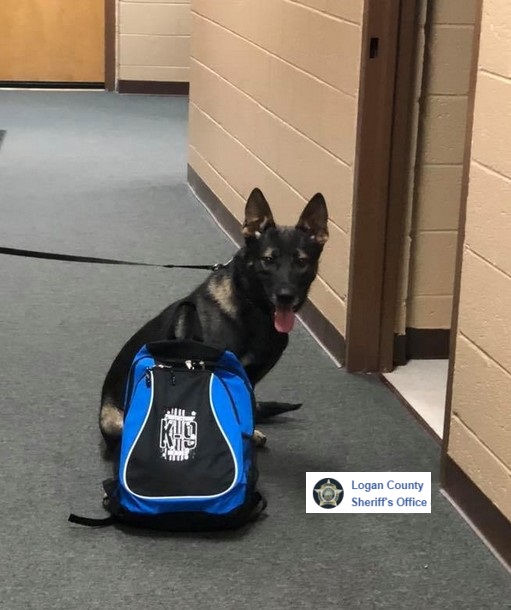 In Neighboring Guthrie, KY News
SAVE THE DATE…
November 30: Guthrie Christmas Parade
Saturday, November 30, 2019. The lineup is at 10 AM. Parade at 11 AM
Grand Marshal – News Channel 5 Rebecca Schleicher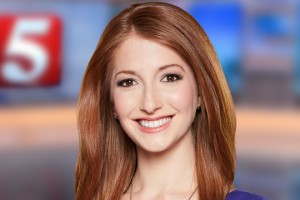 Lineup at Old Guthrie School: 120 Commerce Dr. in E. Park St.
Santa will make his appearance after the parade. Join him for hot chocolate and cookies
For more information contact Larry Clinard 270-483-2599 or Brandy Hembree 270-604-5677 Guthrie, KY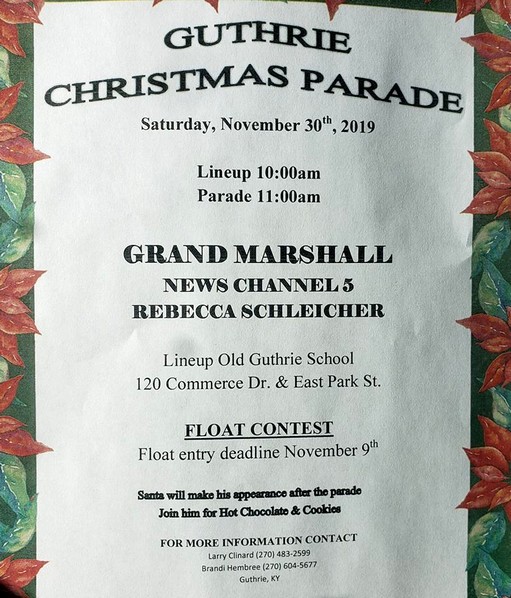 SAVE THE DATE…
December 18 Live Nativity Hosted by Guthrie Main Street
Wednesday, December 18, 2019 at 6 PM – 7 PM: Longhurst Park –  218 S. Ewing, Guthrie, KY
A Journey to the Manger – Live Nativity brought to you by Guthrie Main Street & Guthrie Interchurch Ministry. Soup & Sandwiches provided by the City of Guthrie 5-6:30 that evening at the Senior Citizens Center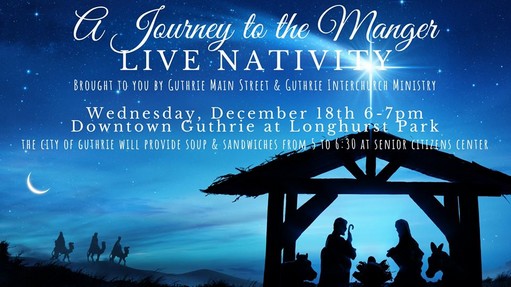 Here's a link to our last issue…
Smokey's People & Community News Across The County

Smokey Barn News (Advertisement)

We bring you ALL the News in and surrounding Robertson County, Tennessee.