Police Seek Hit-And-Run Driver In School Bus Accident (No Injuries)
ROBERTSON COUNTY: (Smokey Barn News) – The Tennessee Highway Patrol is currently searching for a hit-and-run driver that allegedly sideswiped a Robertson County School bus and fled the scene Monday morning.
No students were injured in the accident which occurred just before 8:00 am Monday morning on Mathews Rd in Cedar Hill. After colliding with the bus, the car failed to stop.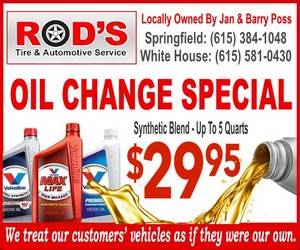 The damage to the bus was negligible, (scuff marks on a tire and a scratch) however the passenger car did not fair so well. The impact tore off the car's driver-side mirror (pictured below) and there is likely other damage to the vehicle's drivers side.
The two vehicles did trade a little paint in the collision but most of the damage to the car likely occurred as it made contact with the rear tire of the bus.
The best description we have of the vehicle is a silver or gray (possibly) Ford Taurus with a missing driver-side mirror and perhaps swirl-marks and dents from the rear tire of the bus. As we understand it, the description of the vehicle came from an alert student on the bus.
The accident occurred on Mathews Rd between Kinneys Rd and Kinneys School Rd.  MAP  Officials tell Smokey Barn News that the vehicle was traveling South on Mathews Rd when it made contact with the bus. After impact, the vehicle continued on to Kinneys Rd and made a left.
Anyone with information about this accident should call Robertson County Dispatch at 615-384-4911.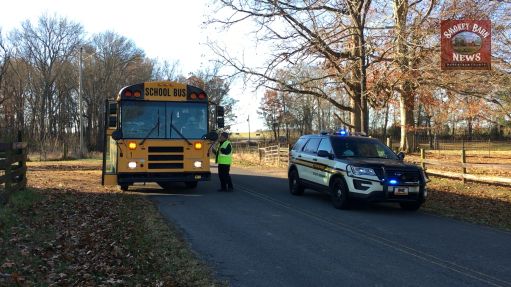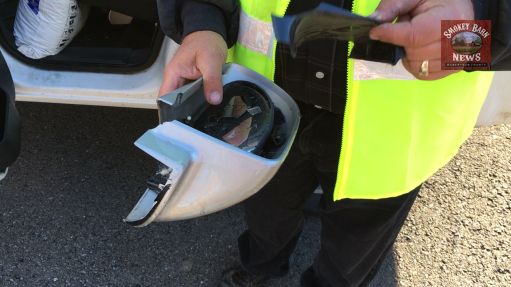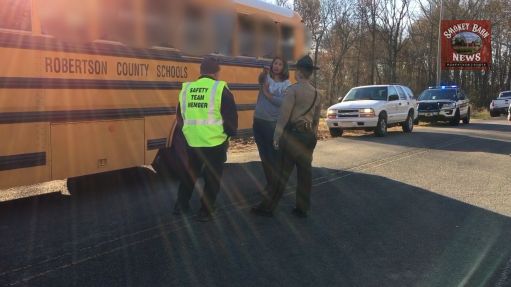 Smokey Barn News (Sponsor/Advertisement)

We bring you ALL the News in and surrounding Robertson County, Tennessee.
Smokey Barn News (Sponsor/Advertisement)