Portland Police: "Shooting Investigation Is Underway"
REPORT UPDATED:
PORTLAND TENNESSEE: (Smokey Barn News) – At 9 PM Saturday night Portland Police announced on Facebook that they are investigating a shooting.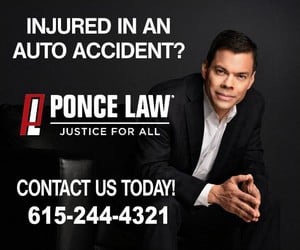 "Shooting investigation is underway in the Meadows Lane area, MAP a large police emergency presence is expected to be around. The suspect has been identified and is not in the area anymore. Police have the persons (sic) location and are working on apprehending them. There is no threat to the public."
UPDATE: Smokey Barn News is now getting more information from Portland Police on the Saturday night shooting. According to Portland Police Chief Jason Williams, at 7:40 pm, Portland Police responded to the 200 block of Meadow Lane, along with Portland Fire, Sumner County Sheriff's Office, and Sumner County EMS, on a report of a shooting. When Officers arrived they found two people suffering from gunshot wounds and the suspect (shooter) was no longer on the scene.
Jonathan N. Shrum was quickly developed as the suspect, and officers began attempts to locate him. Preliminary information indicated that Shrum had come to the victim's residence over a neighborhood dispute to confront one of the victims. An altercation ensued, and the two subjects were shot by Shrum, who fled the area.
Officers determined that Shrum had gone to his Westmoreland area residence, in the Sumner County Sheriff's Office jurisdiction. Portland Police coordinated with the Sumner County Sheriff's Office attempting to make contact with Shrum about the incident. The Sumner County Emergency Response Team (ERT) and the Sumner County Negotiators Team, both of which are county-wide teams consisting of members of multiple Sumner County law enforcement agencies, were called to the scene to attempt to negotiate with and apprehend Shrum.
Attempts to get Shrum to come out of the house were unsuccessful and Shrum cut off all communication with law enforcement. The Sumner County Emergency Response Team ultimately made entry into the residence and discovered Shrum inside, deceased, from an apparent self-inflicted gunshot wound.
Both victims were transported to Skyline Medical Center where they were listed in critical condition.