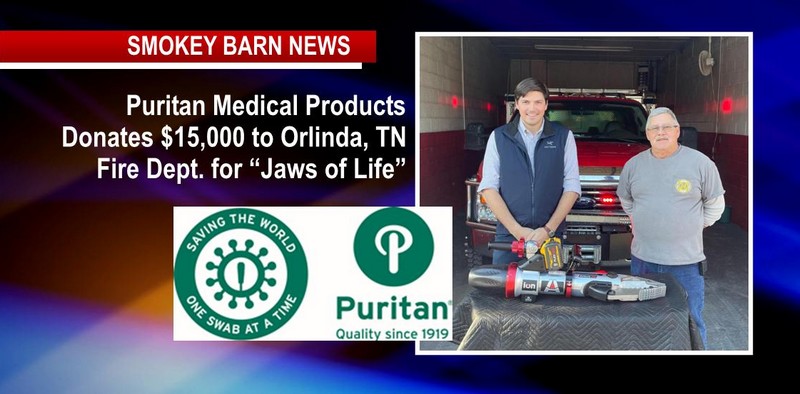 Puritan Medical Products Donates $15,000 to Orlinda, TN Fire Department for "Jaws of Life"
ORLINDA TENNESSEE: (Smokey Barn News) – today, Puritan Medical Products—America's swab experts—announced a donation to the Orlinda Fire Department in Tennessee, where the family-owned business is opening a new facility to boost COVID-19 test swab production. Puritan's donation amounts to $15,000, funding a new "Jaws of Life" rescue tool that can be used to pry open vehicles in car accidents and save trapped victims.
Puritan's support for the Orlinda Fire Department—a volunteer force led by Orlinda Fire Chief Dusty Johnson—signals a newfound appreciation for a state that welcomed the company with open arms. Later this year, Puritan will officially establish new manufacturing and distribution operations in Orlinda, bringing new jobs to Tennessee and expanding the company's national presence. With the Omicron variant spreading fast and COVID-19 tests in high demand, that national presence is needed now more than ever.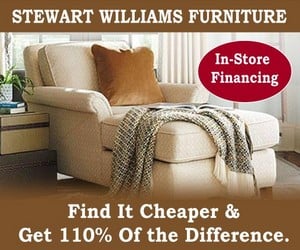 "We are so grateful for Puritan's much-needed resources, and the company's new presence in Tennessee," said Chief Johnson. "With a new Jaws of Life, our fire department will be able to serve countless more Tennesseans and save countless more lives. Keeping our community safe has always been our top priority, and this new partnership helps us do just that. Welcome to Tennessee, Puritan! We're lucky to have you."
"The Orlinda Fire Department is a crucial part of the Tennessee community that embraced Puritan from the start," said Ginny Templet, Puritan's marketing director. "We are proud to support the life-saving work of Chief Johnson and serve the good people of Tennessee, who rely on us for COVID-19 tests during these turbulent times. From Maine to the Volunteer State, we are more committed than ever to helping local communities across the country in the name of public health and safety."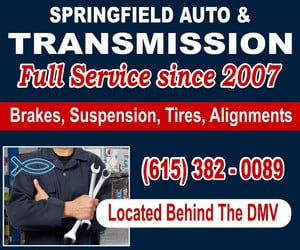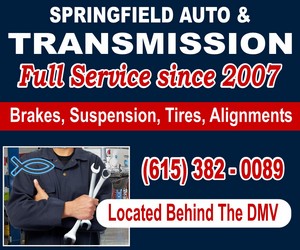 About Puritan Medical Products:
Puritan was founded in 1919 as a toothpick manufacturer with the goal of producing a quality product that people needed, and delivering it with superior customer service. Puritan is family-owned and operated and proud of the families and the rural, small-town work ethic that makes the company what they are today: a world-class manufacturer with customers on seven continents. With an ever-expanding line of medical products made of the most up-to-date materials and manufacturing processes to deliver innovative solutions for even the most demanding application. For more information go to www.puritanmedproducts.com.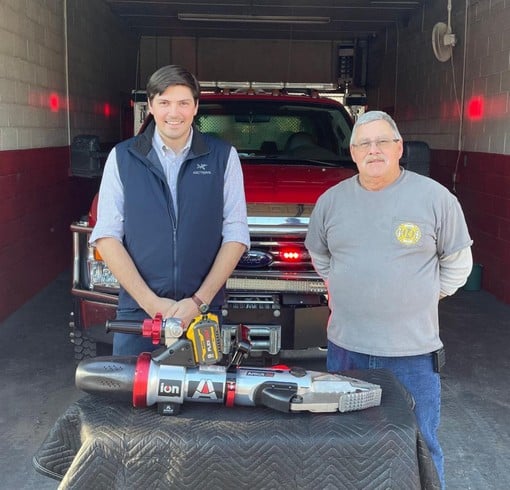 Mobile: To See The Latest Stories or to share this article, scroll below