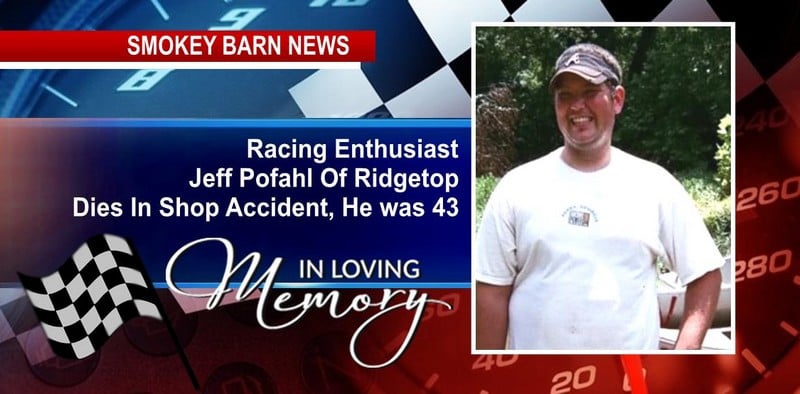 Racing Enthusiast Jeff Pofahl Of Ridgetop Dies In Shop Accident, He was 43
RIDGETOP TENNESSEE: (Smokey Barn News) – Racecar enthusiast and well-known citizen Jeff Pofahl of Ridgetop Tennessee has died, he was 43.
Jeff's death has been classified as an accident by the Robertson County Sheriff's Office after he was found pinned under a vehicle he was working on Thursday. From what we have learned from officials, the supports that were holding the vehicle up gave way leaving Jeff pinned under the vehicle. The call came into 911 at 5:57 AM Thursday morning by a family member. Jeff was pronounced deceased at the scene.
"Robertson County Sheriff's Office responded to a call on Bailey St in Ridgetop regarding a male who was deceased due to a vehicle falling on him. No foul play is suspected." Robertson County Sheriff's Office
Visitation & Celebration of Life
2/20/2022 (Sunday) from 5:pm-8 and on Monday, February 21st from 12 pm 2:pm followed by a Life Celebration at Springfield Memorial Gardens. MAP  Burial will follow.
Jeff leaves a legacy of friendship, a love for family, and an affinity for all things racing and sports.  He was born Jeffrey Lee Pofahl on October 3, 1978 in Madison, TN to Dale and Judy Pofahl the youngest of their two boys. Jeff was an avid baseball player growing up and a 1996 graduate of Greenbrier High School.
Jeff passed his love of all thing's sports-related to his sons, Taylor and Caleb. Jeff drove his boys all over Middle Tennessee for baseball, soccer, football and basketball games. He was so proud of the accomplishments they have made over the years. When they weren't racing or at ballgames you could find Jeff spending time in the shop, grilling, or at a Nashville Predators game with family and friends along with working hard at Bath Fitters.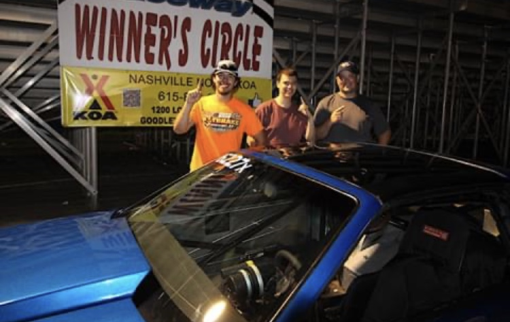 Jeff was introduced to the world of Drag Racing from the early age of 8, when longtime family friend Jason Dickens would take him to the track. Along with his dad, Jeff continued a family tradition of weekends spent at the track and rebuilding cars. Some of his favorite racetracks were Music City and Beechbend Raceway and his favorite cars were 1982 Malibu wagon and Vega wagon. Many of the memories the family shared were of a very kind man that loved his family and friends.
Jeff is survived by his sons, Taylor Pofahl and Caleb Pofahl; parents, Dale and Judy Pofahl and brother, Brian Pofahl.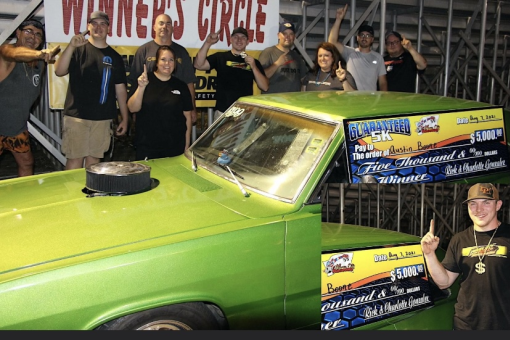 "In life, we cross paths with lots of different people. Sometimes we are lucky enough to meet people that will forever change our lives. These exceptional people are capable of making a difference with the simplest gesture. Those grand gestures always happen when we need them the most in our lives. I also believe that we are meant to meet these wonderful people when we least expect it.
"Jeff Pofahl was one of these men. He was a bright light on a dark day. His smile was infectious. He had this ability to just make you want to smile with him.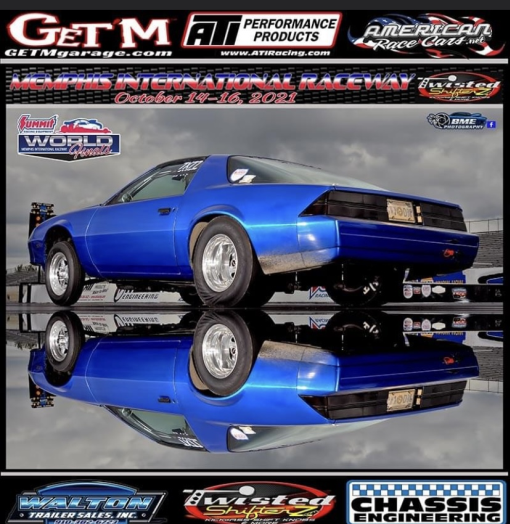 "I'm honored to have been able to call him my friend. We were brought together courtesy of Drag Racing and Music City Raceway.
"Jeff was someone I looked forward to seeing every week. Conversations with Jeff were always easy. I recall one Saturday in the summer. I was working at our ET booth for a few hours before returning to my normal duty as our Saturday announcer. I was alone and instead of being in the staging lanes making his time runs he sat with me. I can't recall our conversation, but I'm sure some of it consisted of his boys. Having Jeff as a friend meant he shared his sons Taylor and Caleb with me. I always loved hearing about them. They both make me so proud! Jeff eventually rode off on his scooter to go make his time runs. He came back up several times that day. His last time trial I handed him his ticket and told him I was going up to the tower to start announcing. He smiled with the same bright smile he always had on his face and drove off.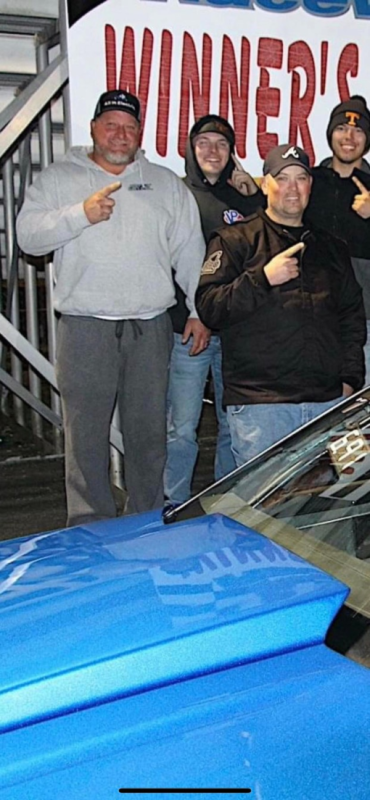 "This is one of the many Saturdays that Jeff would go round after round in our Pro Footbrake class, he was definitely no stranger to the dance floor. He was one of those racers that you had better be prepared for. He dialed his car tight and had no problems finding the tree nor driving the finish line. He is one of the many racers that makes me love being an announcer. Many Saturdays would go by with me saying his name. " up next in the Quick Fuel Lane, Jeff Pofahl out of Ridgetop, TN " Many Saturdays our evening would end with a picture in the " Winners Circle ".
"In 2021 Music City Raceway transitioned to the IHRA. Jeff managed to drive his way into becoming Music City Raceway's first-ever IHRA Mod Champion.
"Jeff represented our division in Memphis, TN at Memphis International Raceway at our team division finals. This was an experience of a lifetime for me and all included. This was our first trip as a team. I had the pleasure of watching Jeff make every pass that weekend, in person. I also had the opportunity to make the call for him during the first round of the main event.
"Jeff later went on a few weeks later to represent Music City Raceway in the IHRA World Finals. No big trophies or checks came back east with him to Ridgetop, TN, but none of that mattered. In my eyes and those that knew him best, he was still a champion. Our champion!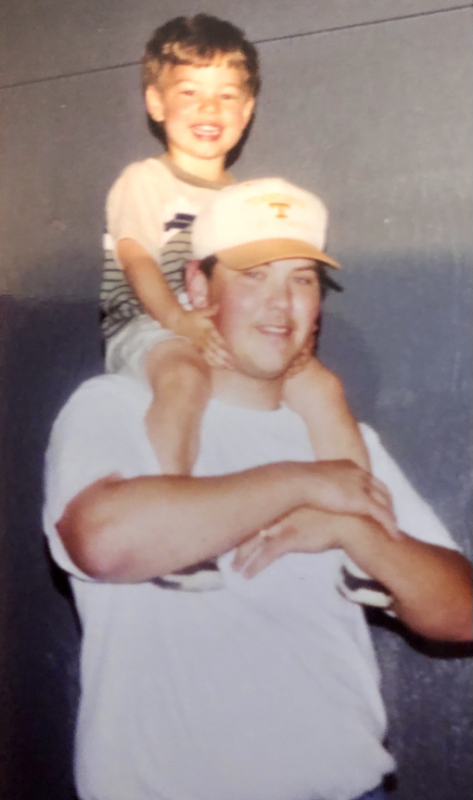 "Jeff lived life on his terms. He was a wonderful friend to me and all he met. He had the biggest heart. He raised two beautiful and exceptional young men. I'm honored that he allowed me the opportunity to know him and his children. Taylor and Caleb are both so much like their father and the world will continue to feel Jeff's presence and kindness through both of them.
"Our Drag Racing family lost a great one, too soon. Rest easy my friend! We have it from here.
"Anyone that knew Jeff knew he was the most selfless person you could ever have the pleasure to be around. If anyone needed help he would drop what he was doing and help them no matter the severity of the situation of his own. To say I feel like I lost an important person would be an understatement. He was a second dad and one hell of a best friend to me and I'll truly never be able to thank him for all he did to help me even when it felt like I never got the chance to return the favor for him. Nina Bishop – family friend
"Anyone at the hill that knew Jeff knows the type of guy he is and anytime I was there he was right there with me from going to the buyback window to pulling in the lanes with each other and I'm sure as hell going to miss my pro-foot-brake partner. This year we set out to chase points and we came out number one and two, as well as having the honor to share the winner circle one night with a win and runner up. Not sure how racing will go for me now as after my passes I won't get beat up about how your lights were better than mine. Jeff you were single-handedly one of my greatest friends and I always looked forward to talking sh*# with you about anything and everything possible just to pick on each other. This isn't goodbye but see you soon. Love you buddy" ❤️ Austin Boone – family friend
Visitation & Celebration of Life
2/20/2022 (Sunday) from 5:pm-8 and on Monday, February 21st from 12 pm 2:pm followed by a Life Celebration at Springfield Memorial Gardens. MAP  Burial will follow. Jeff's ONLINE OBITUARY