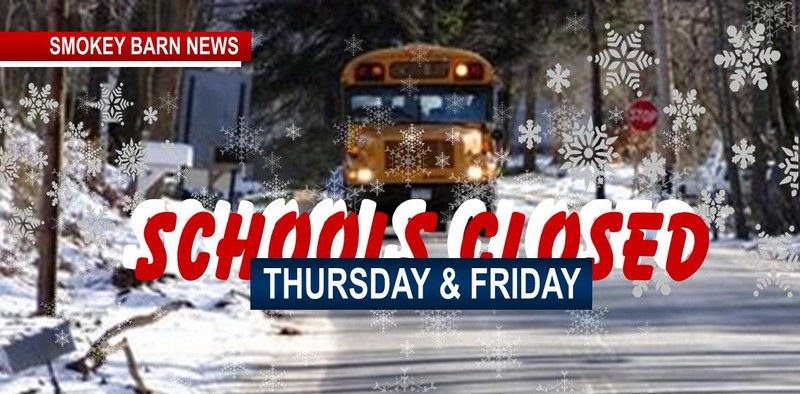 RC Schools Closed Thursday & Friday, Jan. 20-21
All Robertson County Schools will be closed Thursday, January 20, and Friday, January 21 in part due to weather and a rise in COVID cases within the district, officials said.
Daycares will continue to operate and all other events will be made on a case-by-case basis.
"Due to class coverage issues in a good majority of our schools, Robertson County Schools will be closed on Thursday and Friday of this week – January 20th and 21st. This decision has not been made lightly as our schools have done a remarkable job continuing instruction during the latest surge of COVID-19.
"Our hope is that these few days will give many of our staff and students the ability to isolate, get healthy, and return to school on Monday, January 24th." Dr. Chris Causey, Director of Robertson County Schools
Weather:
A wintry mix this evening will transition to mainly light snow overnight. Low 21F. Winds N at 15 to 25 mph. Chance of precip 90%. About one inch of snow and ice are expected.
Temperatures will not get above freezing Thursday with a low Thursday night of 16 degrees. Friday's high will be 30.
Mobile: To See The Latest Stories or to share this article, scroll below