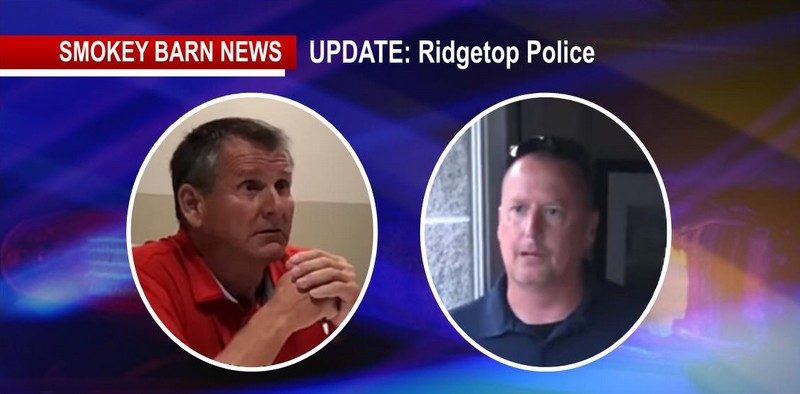 Ridgetop Police Chief Resigns, City To Sell Several Police Vehicles
RIDGETOP TENNESSEE: (Smokey Barn News) – According to Ridgetop Mayor Tony Reasoner, the city's Police Chief Bryan Morris, has resigned his position and the city will now begin the process of finding a replacement.
Mayor Reasoner told Smokey Barn News that Chief Morris resigned on Friday, November 1st at 2:30 pm.
Mayor Reasoner also confirmed that some of the city's police vehicles are slated to be sold.
Smokey Barn News did reach out to Chief Morris but he was not immediately available for comment.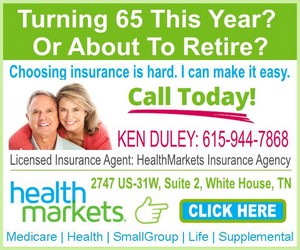 Chief Morris was Ridgetop's only officer, however, the Robertson County Sheriff's Office has made it clear they will always be ready to step in when needed for the citizens of Ridgetop.
In the last few months, the city of Ridgetop has gone from a police force of about five officers down to zero. Following a brief legal battle, the department was reopened and two officers were hired back.  Then city leaders downsized the department to just one officer citing budgetary constraints. Full STORY
The situation in Ridgetop has turned the spotlight on the Roberton County Sheriff's Office. Concerned citizens in Ridgetop have on many occasions expressed that they believe the lack of a police department in the city increases response times. Is that true? It depends on several factors.
To get a look at the numbers Smokey Barn News reached out to the county for the Sheriff's response times for Ridgetop. As a marker, we also asked for the Sheriff's Office response times for the city of Adams. Like Ridgetop, Adams is a smaller community positioned on the outer edge of the county. Adams is also arguably more rural than ridgetop. As an additional marker, we included Cedar Hill. We asked for a year's worth of data.
The data comes from the Robertson County Dispatch center and for verification purposes.  The response times are for Calls for Service by the Robertson County Sheriff's Office only. The data does not include response times for any other police agency.  The data also does not include officer-initiated calls (traffic stops, community policing and serving warrants).
Average response time for Adams: 15: minutes 51 Seconds.
Average response time for  Cedar Hill: 11: minutes 08 Seconds.
Average response time for  Ridgetop: 9: minutes 44 Seconds.
For Smokey's full report follow this link. 911 Robertson County Response Times
As the city of Ridgetop makes its way through the hiring process for Morris' replacement, Smokey Barn News will do our best to provide updates as they become available.
Smokey Barn News (Advertisement)
Smokey Barn News (Sponsor/Advertisement)
We bring you ALL the News in and surrounding Robertson County, Tennessee.