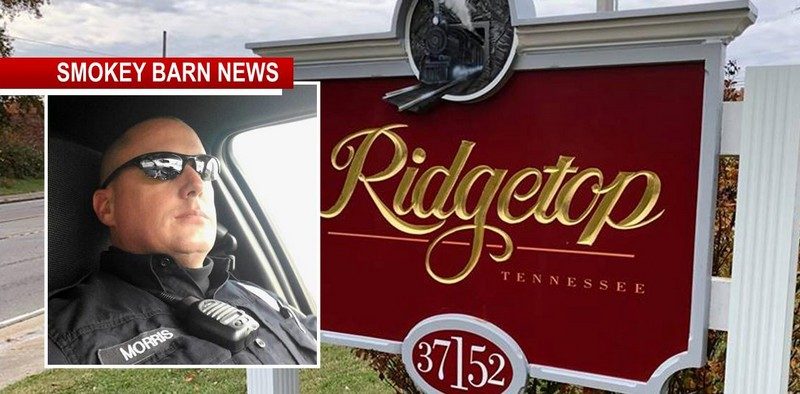 Ridgetop Police Chief Says Hostile Work Environment Endangering Citizens 
RIDGETOP TENNESSEE: (Smokey Barn News) – According to Ridgetop Police Chief Bryan Morris, a contentious relationship with city leaders is putting citizens at risk.
Chief Morris has been with the Ridgetop Police Department for 9 years, 3 of that as Chief. Morris told Smokey Barn News that his working relationship with the city's Mayor Tony Reasoner and Vice Mayor McCaw Johnson has soured in the last year and a half.
Morris says that though his department has a better than 80% clearance rate on crimes he was asked not to do investigations but rather focus on traffic citations. Morris said Vice Mayor McCaw Johnson told him that his department needed to issue 210 tickets a month to meet budgetary needs. Morris said that he told Johnson "That's against the law." Morris said he recorded the encounter which was played on Fox 17 Wednesday evening in a special report they did on the city.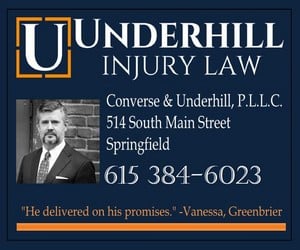 According to Fox 17, Ridgetop wrote $258,000 in tickets last year. That's five times as much compared to cities the same size.
Morris said that Johnson is micromanaging his team, going as far as requiring daily activity reports on every place his officers went and what they did. Morris believes it's an attempt to get him to resign.
Morris said he's down two officers, and even though he's budgeted for them, the city will not let him replace the officers. Morris said it means he doesn't have the manpower to cover all the shifts which affect response time and endangers citizens. Morris said the Sheriff's office can take up some of the slack but they are understaffed too.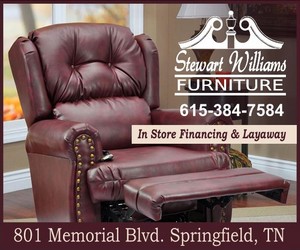 We asked Morris why the city didn't just let him go if they have issues with performance. He said it takes a majority vote to remove him, so for the moment, his job is safe. Morris wants Ridgetop citizens to know what's going on because the situation is affecting his ability to offer complete and timely services.
"I can handle them messing with me, I don't care," Morris said. "But it's got to the point where it's become dangerous to the citizens because I'm so short-handed."
Morris said $22,000 was budgeted for gas for his officers but the city cut that in half and didn't tell him. "That's not the budget I signed," Morris said. "You can't run seven cars for a year on $10,000 worth of gas."
"We've had 10 or 15 shifts that haven't been covered and that's never happened in the nine years I've been here."
Morris says he has four officers, not including him, but he needs to have six to do a proper job.
Smokey Barn News reached out to the DA's office regarding the allegations presented by Chief Morris. According to Robertson County Assistant District Attorney Dent Morriss, "An investigation is ongoing."
Smokey Barn News spoke to Mayor Reasoner last week about the Chief's allegations. At that time the Mayor said he was not aware of the situation but would be looking into it.  Calls to the Mayor and Vice Mayor were not returned Wednesday.

Smokey Barn News (Advertisement)

Smokey Barn News (Advertisement)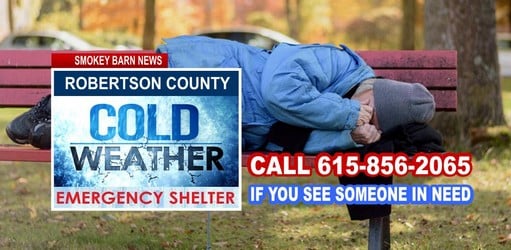 We bring you ALL the News in and surrounding Robertson County, Tennessee.