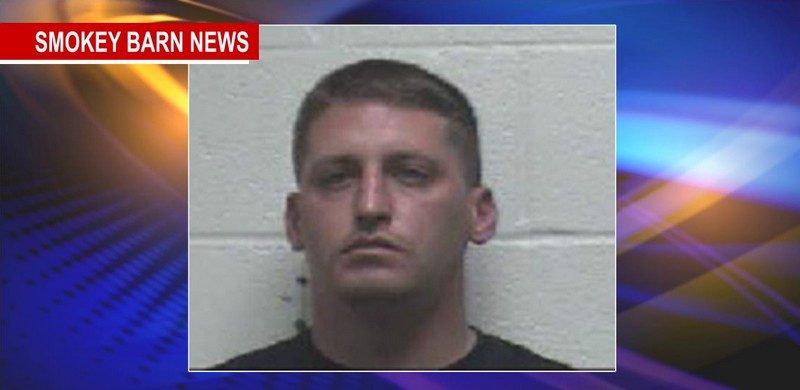 R.C. Schools Resource Officer Charged With Sexual Battery
CROSS PLAINS TENNESSEE: (Smokey Barn News) –  An investigation by Special Agents with the Tennessee Bureau of Investigation has resulted in the arrest of a Robertson County School Resource Officer on charges of sexual battery by an authority figure, according to a release by the TBI obtained by Smokey Barn News Friday evening.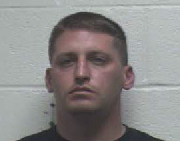 At the request of 19th District Attorney General John Carney, TBI Special Agents began investigating Charles Logan Abernathy,29, of Portland, Tn. on November 30th. Abernathy serves as a School Resource Officer at East Robertson High School. During the course of the investigation, Agents developed information that since August 11th, Abernathy allegedly committed sexual battery of a minor victim while on-duty as a police officer and while serving as the minor victim's School Resource Officer.
On Friday afternoon, Abernathy was arrested in Portland, Tennessee, by TBI Special Agents, with the assistance of deputies with the Robertson County Sheriff's Office SWAT Team and the Sumner County Sheriff's Office. He was charged with five counts of Sexual Battery by an Authority Figure and was booked into the Robertson County Jail on a $200,000 bond.
Smokey Barn News spoke to Cross Plains Police Chief James Yates Friday afternoon about the allegations against Abernathy. Yates has been Chief of Police for Cross Plains since November 2013 when he was promoted from acting chief to chief. MORE
Chief Yates told Smokey Barn News that Abernathy has been with his department for four years and has a good record. Yates said he just learned of the allegations today and it came as a shock to him.
"We are aware of the charges against him, as of right now he's been placed on unpaid administrative leave indefinably until we seek the advisement of our attorneys. As far as the criminal charges, we can't comment on that," Yates said. "As a city, we're very concerned for the victim and the victims family," Yates said. "We'll do whatever we have to make matters better for all those involved."
The Cross Plains Police Department consists of Chief Yates, Abernathy and one reserve officer. According to Wikipedia Cross Plains has a populations of about 1700.
Some inmates in the Robertson County jail could be there as a result of Abernathy's work as a Cross Plains officer, so for his own safety Abernathy was transferred to the Montgomery County Jail, according to Robertson County Jail PIO Ryan Martin.
This is a developing story, as more information becomes available we will bring it to you.
Smokey Barn News (Sponsor/Advertisement)

We bring you ALL the News in and surrounding Robertson County, Tennessee.