Robertson School Bus Driver Suspended For Distracted Driving
UPDATE: According to Robertson County Schools Officials this morning, as of Monday morning, the driver has resigned. The name of the driver has not been released.
ROBERTSON COUNTY TENNESSEE: (Smokey Barn News) – A bus driver with the Robertson County School district has been suspended following a report that the driver was driving distracted while operating a school bus with students on board.
Even before district officials saw the video the driver was pulled off duty. Now the driver has been suspended pending an investigation.
Two separate videos released to Smokey Barn News show the driver clearly holding a cell phone while the bus is in motion. The video was captured by a student. A concerned parent released the video to Smokey Barn News.
At the time of the incident, there were two students on board.
New laws make it illegal to even touch your phone while your vehicle is in motion.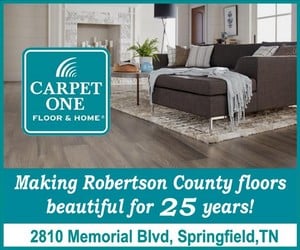 Robertson County Schools have released the following statement regarding the incident.
"This morning Robertson County Schools received a phone call reporting one of our bus drivers as using a cell phone while operating a school bus.
"The district's Transportation Office was immediately notified and the bus driver was contacted within minutes of the report. At the time of contact, the bus was onsite, stationary, and had no students on-board.
"The driver was instructed to report immediately to the Transportation Office, where the official onboard video was pulled for review.
"The driver is suspended during the due process period pending the results of an official review and investigation.
"The safety of our students and personnel is paramount to Robertson County Schools, and all decisions will reflect that commitment."
For Smokey's full report on the new cell phone laws–> CLICK HERE.
Smokey Barn News (Advertisement)
Smokey Barn News (Advertisement)
We bring you ALL the News in and surrounding Robertson County, Tennessee.