Slick Roads Cause 5 Crashes In Last Hour, Edgar Dillard RD CLOSED
ROBERTSON COUNTY TENNESSEE: (Smokey Barn News) – The new snow coupled with the brief thaw and refreeze has (in the opinion of two separate agencies) made the roads worse than Sunday.
Edger Dillard Rd has been shut down due to icy road conditions and as of 6:30 pm, first responders were working five simultaneous accidents across the county.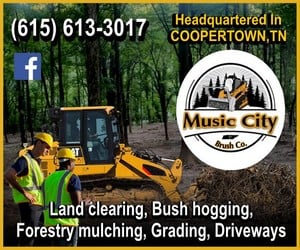 The Robertson County Emergency Management Agency is recommending that citizens limit driving if at all possible. Even 4X4 vehicles are sliding off roadways due to a solid layer of ice. Though the main roads are clear, side roads are treacherous.
As temperatures rise tomorrow roads should improve but the warmer temperatures will likely cause a spike in water and sewer issues as the ground thaws around broken pipes.
Tonight's low will be 24°F so trickling a faucet furthest from the source will help relieve pressure in the lines if your pipes do freeze.
Smokey Barn News will continue to track weather and road conditions throughout the night. To report an accident or weather-related incident- text Smokey's 24/7 tip-line at 615-513-9844.