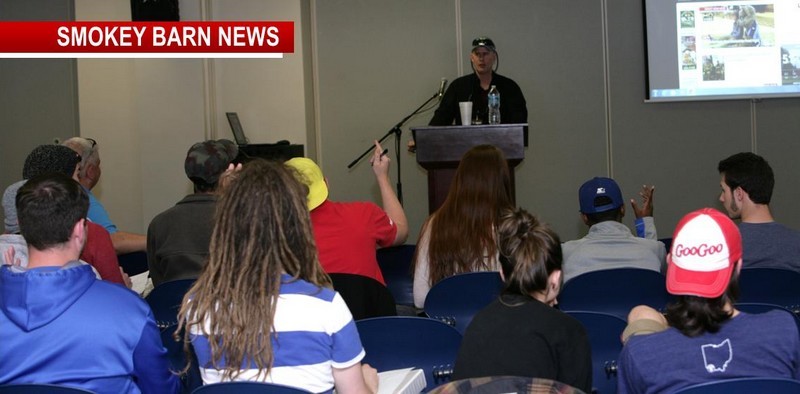 Smokey Founder Jim Ball Invited to Speak At Vol State
GALLATIN TENNESSEE: (Smokey Barn News) – Smokey Barn News founder, Jim Ball, was invited to speak at Volunteer State Community College in Gallatin, Tuesday, April 12.
The topic he was asked to address focused around the success of Smokey Barn News and its ability to rapidly take market share in an ever-changing technology-based news delivery arena.
This was the first time Ball has been asked to address journalism faculty and students at the school.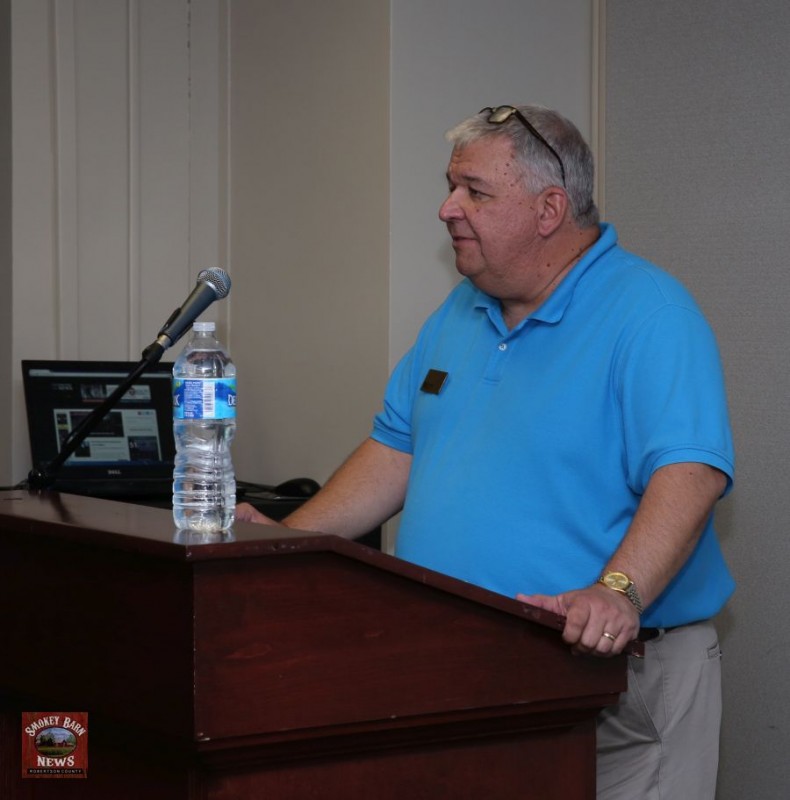 "We were honored to be asked to speak this afternoon and it's been a pleasure getting to know Clay Scott, the Professor of Journalism and Digital Media at Vol State," Ball said. "We were even more honored to learn that Professor Scott has been discussing Smokey Barn News and our success in his classes throughout the year."
"Professor Scott has the challenge of trying to equip his students to launch their journalistic careers in a rapidly changing technology-based market that seems to be reinventing itself every 12 months," Ball said. "The message he has for his students is that whatever platform you use to tell the story, being first one out of the gate comes second to being accurate. That's not a message you hear all that often."
Smokey Barn News has enjoyed exponential growth in the short time since its beginning in 2010. We now average about 100,000 unique visitors per month on our main site alone, and in 2015 Smokey had just over 13.4 million page views. We're not News 2 but we have filled a unique niche in our reporting area. The growth has in fact been so rapid that on two separate occasions in 2015 our site crashed during breaking news, forcing us to upgrade our hardware to keep up with the demand.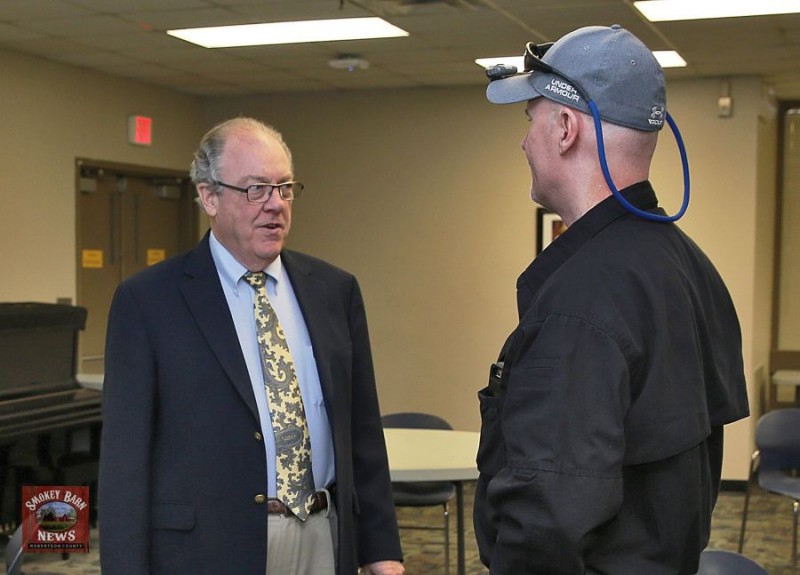 It's been an incredible ride since we began. I look back on some of our early reports and I shake my head and wonder why our readers have stayed with us, but they have; some of them from day one.
"As  we deliver the news we try to keep in mind that for whatever reason, Robertson County is letting us tell their story, an honor we don't take lightly. When there is breaking news and we see that 15 to some times 40,000 people have viewed a story it's a bit humbling," Ball said.
We have a lot of exciting plans for the next year; as we grow, we will continue to offer more promotional options, new features, columns and services to ensure that Smokey Barn News is a vital asset to Robertson County and surrounding Middle Tennessee residents.
Vol State is located in Gallatin, TN and also has a satellite campus in Springfield.
Photographer Ray Allen
Smokey Barn News (Sponsor/Advertisement) 

We bring you ALL the News in and surrounding Robertson County, Tennessee.