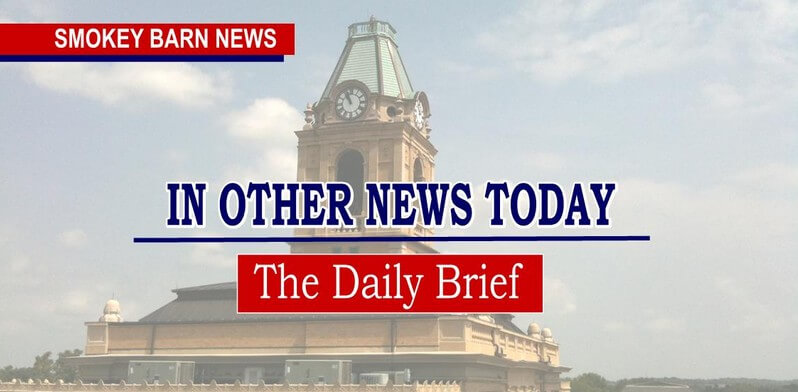 Smokey's Daily- (Other News Reports Across The County) 
Smokey's Daily is a review of other news across the Robertson County area.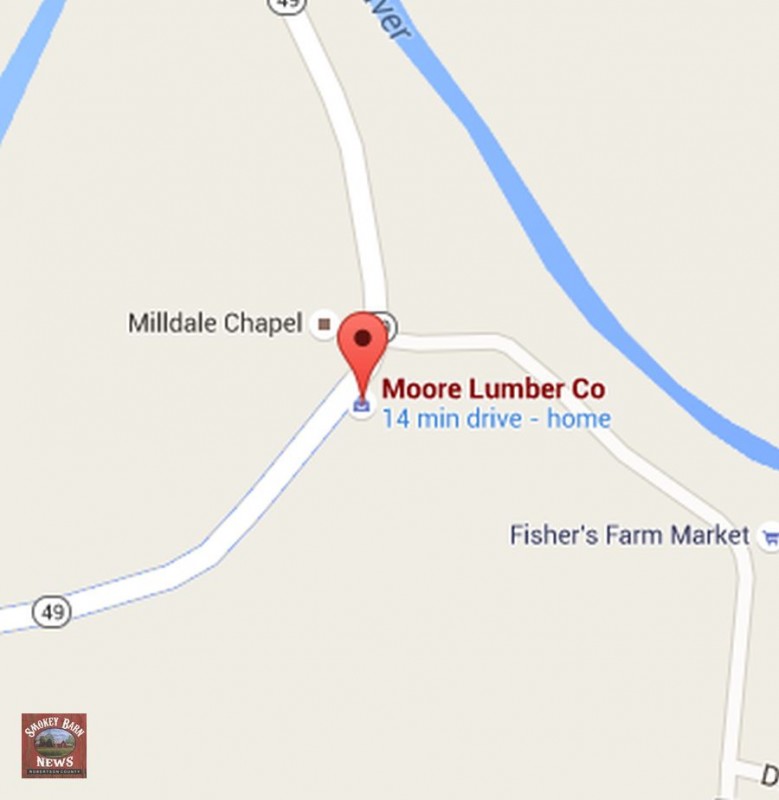 ROBERTSON COUNTY TENNESSEE: (Smokey Barn News)  MILLDALE / ORLINDA: Motorcyclist Kurt Howes, from Shreveport Louisiana, was LifeFlighted following an accident on Hwy 49 Wednesday morning. The accident occurred around 10:40am near Moore Lumber in Milldale. MAP
Preliminarily, officials tell Smokey Barn News that the motorcycle, a 2006 Harley Davidson, flipped several times after encountering gravel and a culvert ejecting the rider. The rider was injured but conscious and speaking to medics. He was flown to Vanderbilt Medical Center in Nashville.
According to a Tennessee Highway Patrol report obtained by Smokey Barn News, Howes stated that he was blown off the roadway by the strong winds we had Wednesday.  No word on Howes, condition Thursday. Howes was on a road trip with other riders, officials said.
WHITE HOUSE: All the wind we had today took down a few trees in the county, including one that fell across New Hall Rd near Webster Rd just outside White House. MAP After the tree fell, a vehicle somehow ended up on top of the tree. A tow-truck had to be called to remove the vehicle off the tree before the tree could be removed from the road. New Hall Rd was closed for about an hour.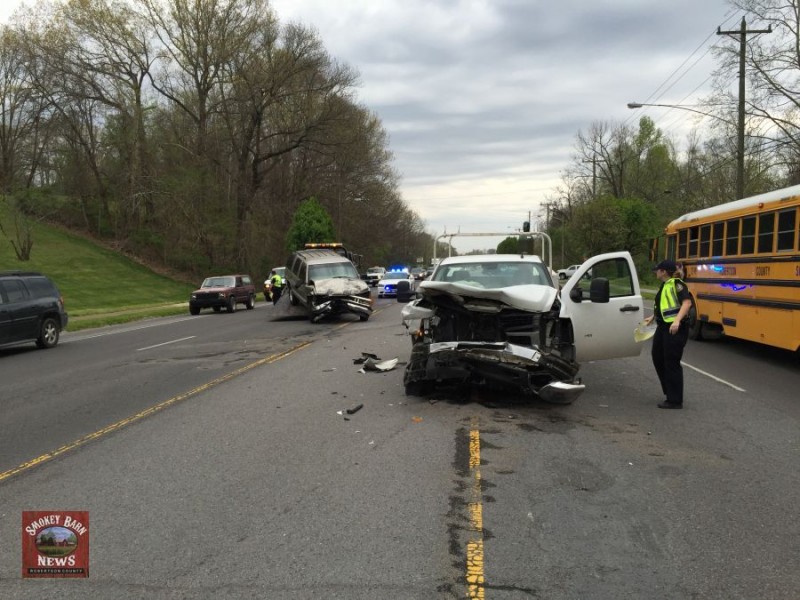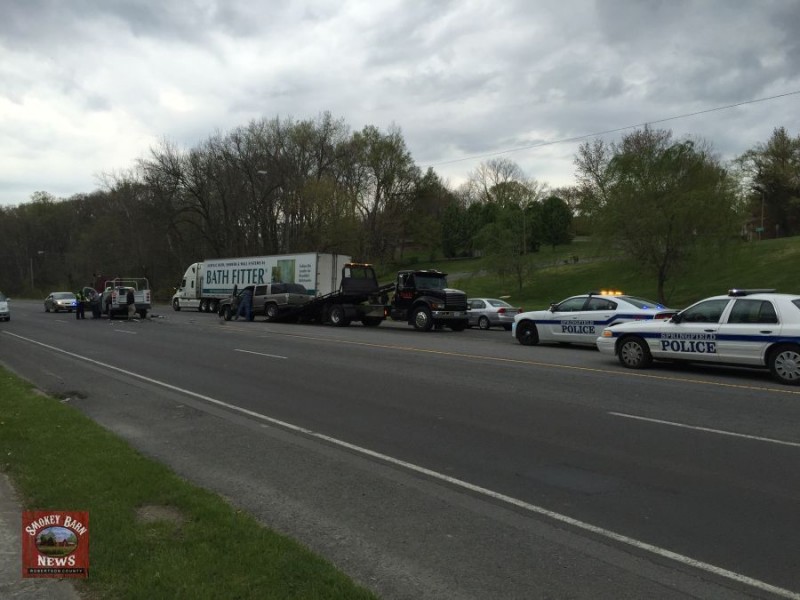 SPRINGFIELD: We had a few wrecks across the county Wednesday, perhaps exacerbated by the wet windy weather. In Springfield, two vehicles hit head-on on Memorial Blvd near S. Pawnee Dr.
At least one person was hospitalized with non-life threatening injuries. Police at the scene preliminarily said the accident occurred as one vehicle was attempting to turn onto S. Pawnee Dr. The accident is still under investigation.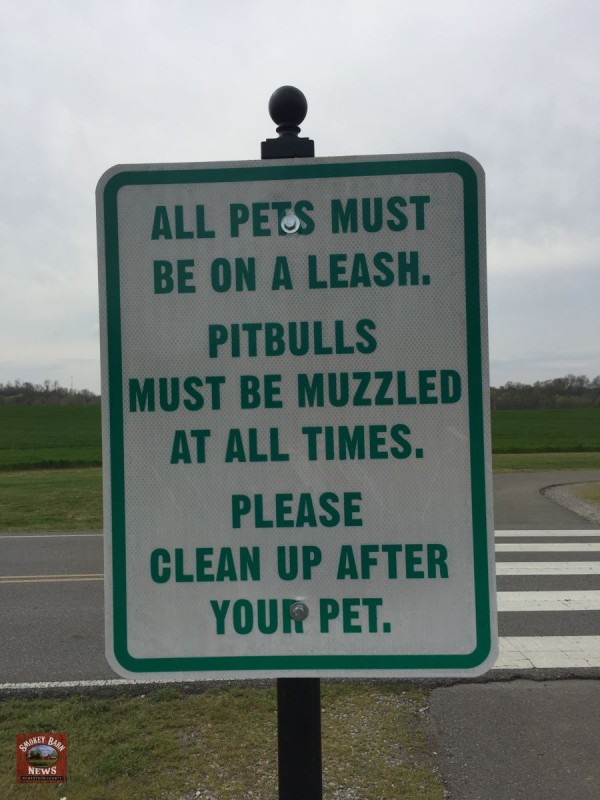 SPRINGFIELD: The City of Springfield recently passed two new laws pertaining to your pets. If you walk your dog anywhere in the city it must be on a leash no longer than 15 feet and if your dog should poop you must pick it up and dispose of it in a waste receptacle.
The city recently installed new signs reminding citizens of the new laws and included one old law. If you own a Pit-Bull it must be muzzled at all times if you plan to walk the dog in the park. According to Springfield City Manager Paul Nutting, the law has been in affect for at least 10 years. Nutting also said all Pit-Bull owners are required to register the animal with the city. This sign (pictured) was installed on the Greenway as it crosses Blackwood Dr, just as you enter Travis Price Park. LOCATION OF SIGN
According to Orlinda resident Keith Rediker (who snapped this photo of the sign while on his morning jog today) the sign is not fair. "I am not happy, it seems to me like they are blaming the dogs for being mean and not the owners for teaching the dogs to be mean." Smokey did look into the subject, what we learned was that even k9 experts have a hard time telling if a dog is a Pit-Bull or not. (source WIKI)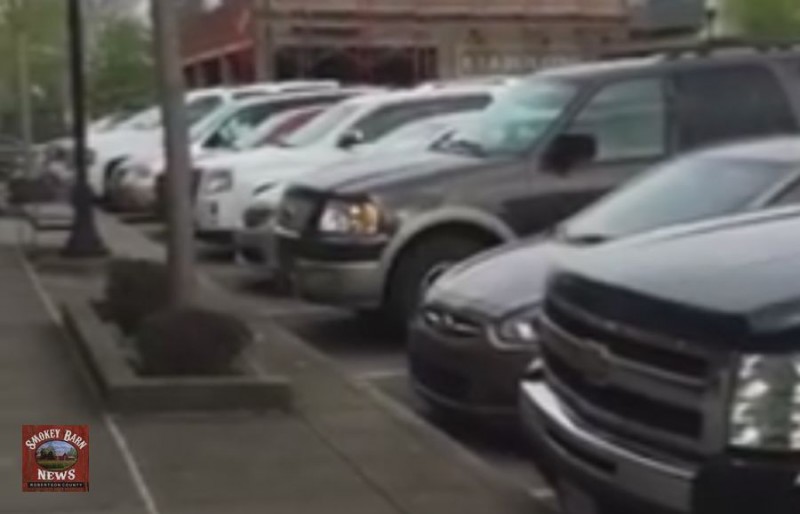 SPRINGFIELD: A Springfield business owner is frustrated about parking around her business and wants the city to do something about it.  Mary Hester, the owner of Our Serenity Shop says her customers cant get to her business because there is no where to park.
Our Serenity Shop is located directly across from the Robertson County Court House on the historic Springfield square.  Hester told Smokey Barn News that parking has always been a problem but now that work is being done to the sidewalk around the courthouse parking has all but disappeared.
Hester says the city seems to want to promote the return of retail on the square but no one seems to want to do anything about the parking. She says she reached out to Springfield city officials several times but nothing is ever done. "There was talk of putting up signs directing people to parking areas three years ago and again last year but it never happened. Parking signs that are supposed to limit parking around the square to two hours is not enforced," Hester said.
Today Hester posted two videos of the parking problem on her Facebook page highlighting the issue. Click here to see them.
Well, there you have it Robertson County……
Remember, if you are looking for work, you'll want to be sure to check out Smokey Barn News' premier job listings. JOBS
Smokey Barn News (Sponsor/Advertisement)