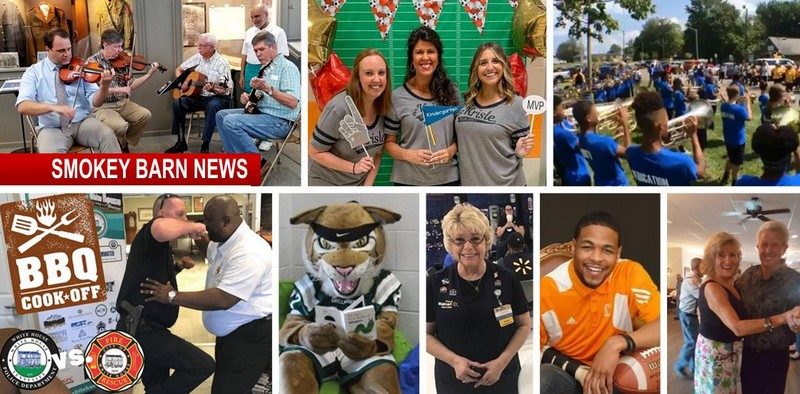 Smokey's People & Community News Across The County August 4, 2019
ROBERTSON COUNTY TENNESSEE: (Smokey Barn News) – Welcome to Smokey's news in review. This week we have over 35 stories and events for you. It's a look back at People & Community news along with this week's top stories, some you haven't heard about and may only see on this page.
Don't be the only one around the watercooler this week that doesn't know what's going on, be sure to read every edition, and be sure to tell your friends!
Do you have a story you would like to submit? Smokey Barn News welcomes your community news and photos. Email your story ideas to our 24/7 news desk; [email protected]

In Robertson County News
Robertson Co Schools – Inspiring Teachers & Making An Impact On Students lives
The Robertson County School's Federal Programs department work to offer relevant and engaging professional development opportunities for Robertson County School's teaching staff. Last Friday Inky Johnson was invited to speak about the impact teachers can have on our students' lives. #WeAreRCSTN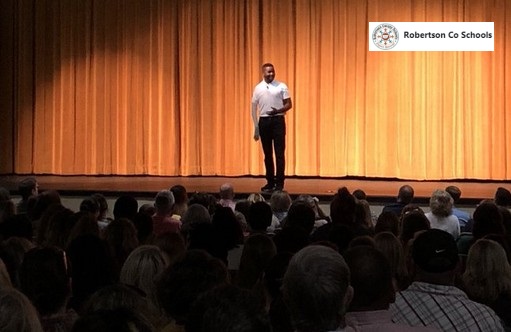 WHO IS INKY?
In Inky Johnson's own words…
"September 9, 2006. It started as a normal college football game in Neyland Stadium. If anything, the event was an afterthought, dropped into the schedule at the last minute.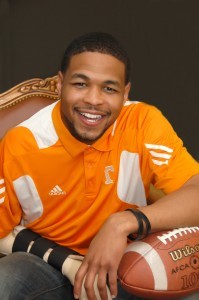 For Inky Johnson, though, the game changed everything. A routine tackle turned into a life-threatening injury, and nothing has been normal for Inky ever since. Not with a paralyzed right arm. Not with daily pain. Not with constant physical challenges.
His dream had always been to play professional sports. You might think his injury would have destroyed his motivation and crushed his spirit. But that's only because you don't know Inky.
Who is Inquoris "Inky" Johnson? He could be described as the survivor of an underprivileged past. He could be described as a refugee of poverty and violence. He could be described as a success story stained by tragedy. But if you look deeper, you'll discover something else.
You'll see a man who looks in the face of defeat and says, "Am I really failing, or is God prevailing?" You'll see a man gripped by the promise that God has purposes and plans far beyond our own. And you'll be inspired by his relentless determination, which he loves to impart to others through his dramatic story.
Inky has a master's degree in sports psychology from the University of Tennessee. He devotes much of his time to mentoring athletes and underprivileged youth. He and his amazing wife Allison live in Atlanta, Georgia with their beautiful children, Jada and Inky Jr.
MOTIVATION OR INSPIRATION?
"Motivation" is often nothing more than forcing people to do something they don't really want to do. In contrast, inspiration affects people from within, giving them the ability to accomplish what would otherwise be impossible. Through his walk and his talk, Inky embodies and imparts a truly inspirational message."

A Message From RC Schools Director of Transportation Joshua Hinerman
"School starts Monday, August 5, 2019! Please watch out for our students.  Getting excited about Monday! Watch for our buses and children as they begin a new and exciting school year."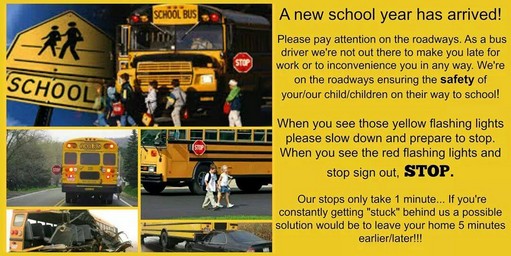 Rob. Co. Nutrition: Whaaaaat? You haven't filled out your Free and Reduced Lunch Application?
Hurry because you can use a computer, tablet, or mobile phone and school is almost here! Go, go, gooooooooo! Click Here to apply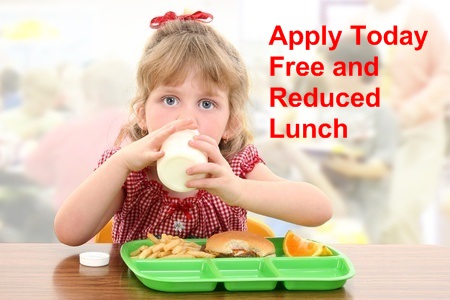 Tips For Packing School Lunches by UT Extension-Robertson County & University of Tennessee Institute of Agriculture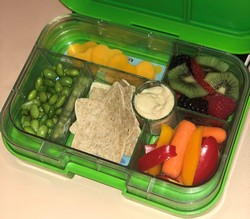 Parents are preparing their children for the successful start of a new school year. On their minds is the question of what to pack in their child's lunch box.
Kristen Johnson, University of Tennessee Extension assistant professor and nutrition specialist, shares ideas to make packing lunches easier for busy parents. Click Here

Smokey Barn News (Advertisement)

Robertson Co Schools/ SHS Jacket's Nest organize laptops for incoming 10th through 12th-grade students
"After soccer practice on Monday, July 29th, these young ladies volunteered their time to help us organize laptops to be distributed at Jacketpalooza on August 1st, said AnnMarie Turpen.  "We alphabetized grades 10 – 12 in about 2 hours! They made it a breeze!" #sptproud #teamworkmakesthedreamwork #sptbrand PHOTO: AnnMarie Turpen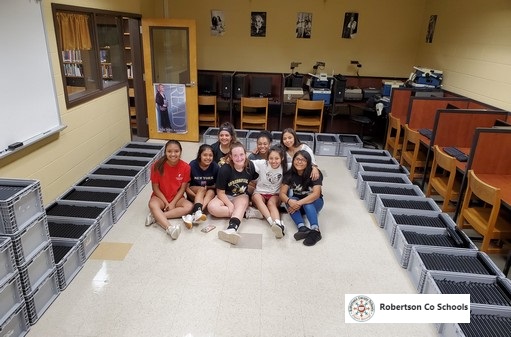 Robertson County's NorthCrest Medical Center has been recognized as a 2019 Healthier TN Workplace!
"We're thankful to be able to provide a comfortable, encouraging, and healthy work environment to our staff," the hospital said in a statement.
Companies and workplaces can be recognized as Healthier TN Workplaces by implementing wellness and fitness initiatives that promote a healthy workforce and a healthy work environment. These healthy initiatives include:
• being a tobacco-free campus
• encouraging physical activity
• making healthy food choices available at work
• promoting and encouraging annual health screenings
• celebrating and rewarding employees for certain activities and achievements, and more!
More information on Healthier TN and programs like Healthier TN Workplace can be found at healthiertn.com.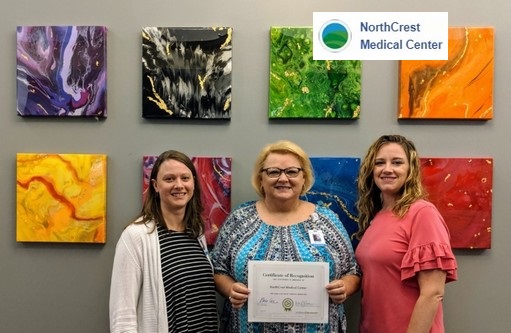 (Robertson County) NorthCrest Medical Center – Congratulations to our 19 SHIP (Student Healthcare Internship Program) students on their program graduation!
"These local high school students spent two weeks shadowing in various hospital departments and exploring different healthcare career paths. We see bright futures in the medical field ahead for all of them!"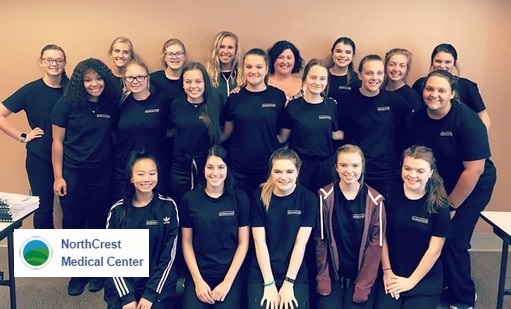 (Robertson County) NorthCrest Medical: BABY OF THE MONTH: JULY 2019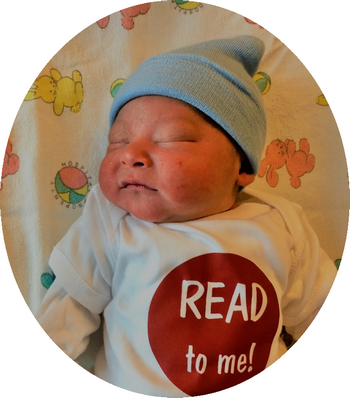 "Hello, Antonio! This baby boy is the NorthCrest Medical Center baby of the month for July. He was born on July 21, 2019 weighing seven pounds and 14 ounces and measuring 19 inches long.
"Our Women's Services team had the pleasure of taking care of mom, baby and family. Their family is not new to NorthCrest Medical Center – they've been visiting for over 18 years. Antonio's mom has had all FIVE of her children at NorthCrest and loved every second thanks to our kind and helpful staff. To Antonio's family, thank you for continuing to trust our team with the care of your family.
"Keep a lookout for next month's Baby of the Month! NorthCrest Women's Services will feature a newborn to be announced on the 28th of each month."
For more information about NorthCrest Women's Services, Labor and Delivery, Newborn Nursery, and more visit our website or give them a call at 615-382-6016.

Smokey Barn News (Advertisement)

UT Extension-Robertson County – Get Ready for the Agricultural Events Scheduled at this year's County Fair?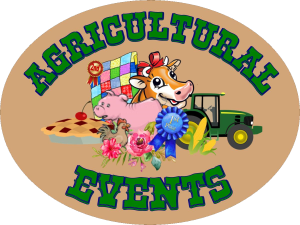 The Robertson County Fair will soon be here. Of course the carnival rides are important, but I feel that that the Agricultural Events are the basis for our County Fair.
During Fair Week, you have opportunities to bring entries for farm crops, garden crops, orchard products, arts and crafts, photography, sewing, baking, canning, and more. You can also bring your animals to show in the barn events for sheep, goats, beef cattle, dairy cattle, chickens, and pets. These agricultural events are great educational opportunities for our children and grandchildren.

Get your entries ready and make sure you arrive at the correct time. See the schedule of events below:
· Sunday, August 18 (2-5 pm) – All entries for crops, garden, canning, etc in the red-brick building.
· Tuesday, August 20 (7 pm) – Dairy Show in the Livestock Pavilion
· Wednesday, August 21 97 pm) – Beef Cattle Show in the Livestock Pavilion
· Friday, August 23 (6 pm) – Sheep Show in the Livestock Pavilion
· Saturday, August 24 (9 am) – 4-H Pullet Sale in the Livestock Pavilion
· Saturday, August 24 (10 am) – Pet Show in the Livestock Pavilion
· Saturday, August 24 (3 pm) – Goat Show in the Livestock Pavilion
· Saturday, August 24 (5 pm) – 4-H Share the Fun Talent Show
· Sunday, August 25 (2-4 pm) – Remove exhibits from the building & collect premiums
For more information on the Fair, you can pick up a copy of the fair catalog at the UT Extension Office, 408 N. Main Street in Springfield, TN. You may also go online to view the fair catalog at https://robertsoncountyfair.com/catalog.
Programs in agriculture and natural resources, 4-H youth development, family and consumer sciences, and resource development. University of Tennessee Institute of Agriculture, U.S. Department of Agriculture and county governments cooperating. UT Extension provides equal opportunities in programs and employment.
For more info on Ag Programs contact: Jeff Smith, UT Extension Agent & Co-Director, Robertson County, at (615) 384-7936.
Robertson County's UT Extension is partnering with Healthier Robertson County to host Walk Across TN!
It's time to sign up! Tag your team! it's an eight-week team-based challenge. Septemeber 2nd to October 28th. Anyone can join the walking program. You can form teams of neighbors, friends, family members, or at specific places such as schools, worksites, churches, and fitness and recreational centers. To register, click here.  or contact Lauren Patterson at  615-384-7936 or email [email protected]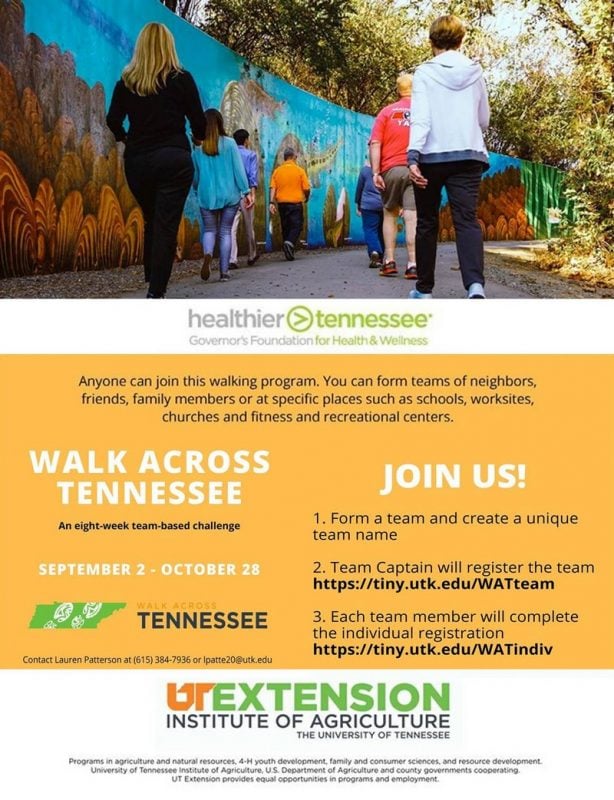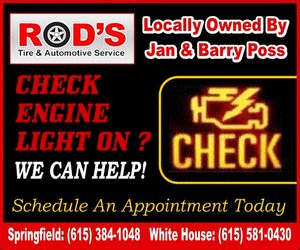 Robertson County Senior Center Friday Night Dance Is back!
3rd Friday of each month – Come Join the Fun!
As most of you know the Friday Night Dances have started back up Once a Month (3rd Friday of each month ) beginning July 19, 2019 . Doors will open at 5:30 , Concessions will be sold, Admission will be $6.00. Look Forward to everyone coming out to enjoy a night of Fun, Fellowship and A Little Toe Tapping Music.
If you are 50+ and fabulous….follow the RC Senior Center on FaceBook to learn about all the fun activities, road trips, good food, fun and fellowship.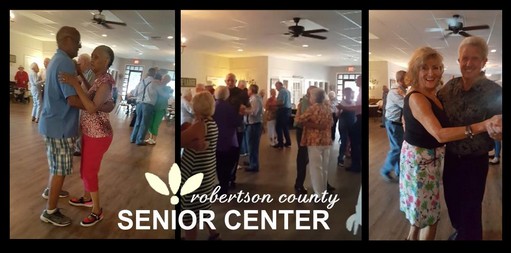 Robertson County History Museum to open Saturdays 
"Our Robertson County History Museum is rated as one of the best museums to visit in Tennessee thanks to the Robertson County Historical Society and the many individuals that have made it happen through their talents, gifts and committed hard work! We are Blessed! As part of the Springfield Bicentennial Celebration, beginning in August, the Museum will be open on Saturdays from 10:00 a.m. until 2:00 p.m."
– Sabi Doc Kumar, TN House of Representatives Dist 66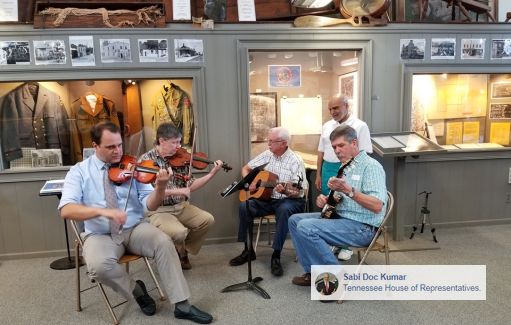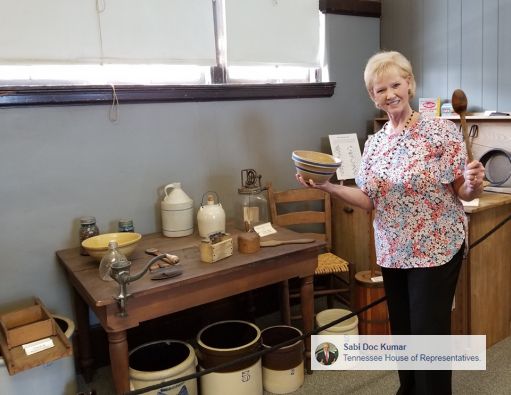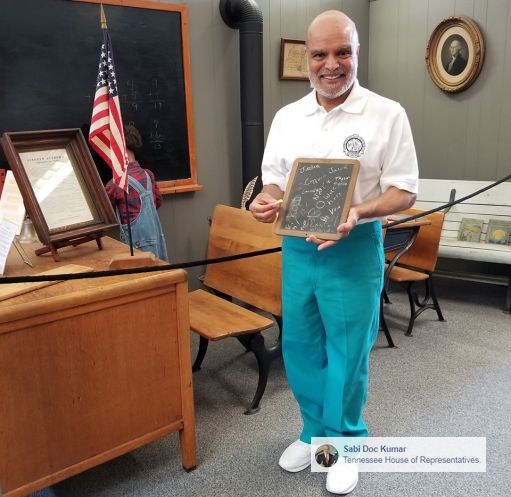 In Springfield News
Bransford Alumni High School Reunion Grand Parade was held Saturday, August 3rd. It was a great turnout and beautiful weather. Smokey Barn News broadcast the parade live in our first-ever simulcast feed to Facebook and Youtube. Here's a recording of the live broadcast.
Hunters Lane High School in Nashville performs at the Bransford High School annual reunion celebration in Springfield
The Hunters Lane High School Marching Band brought their great sound to the Bransford Alumni High School Reunion and Grand Parade on Saturday. The band joined the parade as they traveled the streets of Springfield celebrating Bransford's legacy and impact over its long history as a school in Robertson County.  Smokey Barn News was offered a special performance of two songs following the parade in the 90+ degree heat. Thank you Hunters Lane High School Marching Band! Click the image below to see a recording of the band's performance which was broadcast live to Facebook.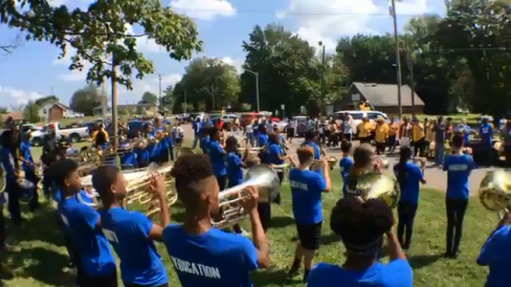 Smokey Barn News (Advertisement)

Kaila Sewell Browning Becomes Robertson County's First Female Criminal Prosecutor
ROBERTSON COUNTY TENNESSEE: (Smokey Barn News) –Kaila Browning of Joelton was sworn-in today as Robertson County's first female criminal prosecutor.
Browning (pictured) was sworn in by District Attorney John Carney and Circuit Judge Jill Ayres at 9 AM this morning.
Kaila Sewell Browning was raised in Joelton, Tennessee and attended Davidson Academy through high school. She matriculated to Austin Peay State University where she received a Bachelor's Degree in Political Science. She continued her education at Belmont University College of Law. Prior to law school, she worked as an office manager at a Nashville law firm for three years. During and after her law program, she worked at the Robertson County DA's office as an intern. Read More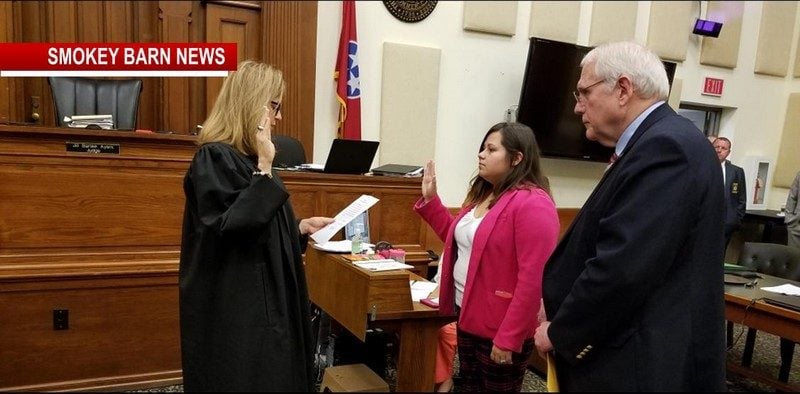 SAVE THE DATE – AUGUST 17… FREE MEDICAL CLINIC
August 17: Free Remote  Medical, Dental, Vision Clinic

Medical/dental and vision services will be offered to the community on August 17th at The Center at 401 Main St in Springfield from 6am to 6pm. Tickets available at 4am. Admittance will be by ticket order number. Services are provided on a first-come, first-served basis. No I.D. required. Open to the public. Provided by the Robertson County Baptist Association. For more information, RamUSA.org or call 865-579-1530 See Full Flyer

(Springfield, TN) Loyce retires after 33 years at the Walmart in Springfield
"Congratulations on your retirement Loyce and 33 years with the company!" the firm said Friday.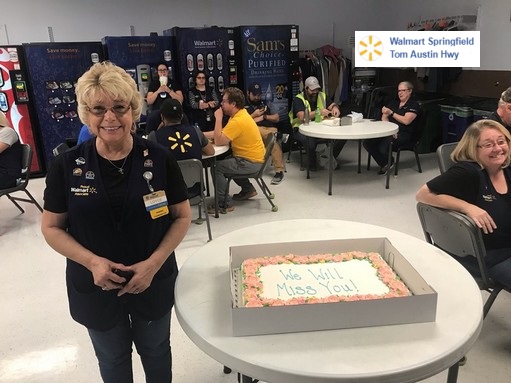 Smokey Barn News (Advertisement)

City of Springfield, TN – Government Announces Citizen's Police Academy coming soon! Apply today!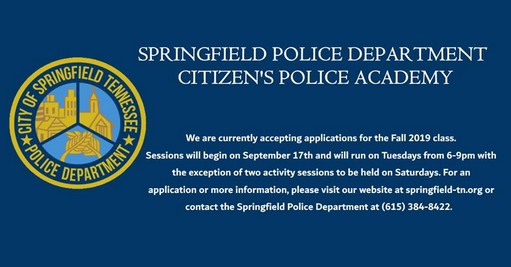 Springfield's Torino's Gets a fresh look from Carpet One  
"Stop by Torino's for some great food and check out their new carpet tile and LVP. Thanks for shopping local, Torino's. We appreciate your business." Carpet One
Visit our showroom today. 2810 Memorial Blvd Springfield, Tennessee or Call (615) 382-7190. Follow us on FaceBook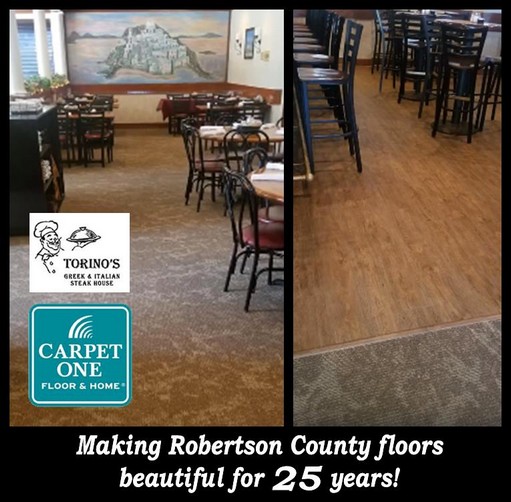 SAVE THE DATE AUGUST 8…
City of Springfield, TN – Government – PUBLIC MEETING!
You are invited to participate in the City of Springfield's ADA Transition Plan. Thursday, August 8 – 5pm-6pm. Citizens are invited to provide input to draft a plan for the city to better assist residents with disabilities.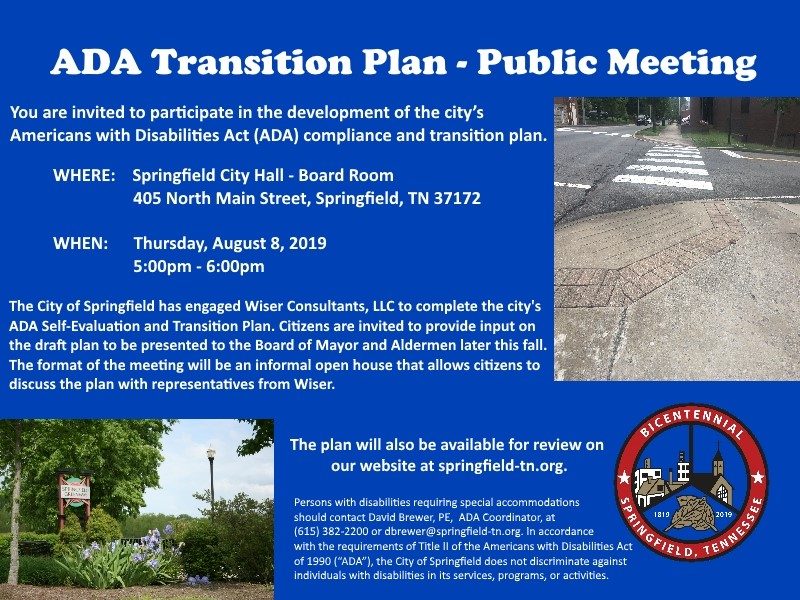 Springfield High School @SHSJacketsNest hit the neighborhoods to meet some of their incoming freshmen!
"We'll see you Monday morning for the start of 2019-2020!" #ExcellenceInAllWeDo #AllGritNoQuit #WeAreRCSTN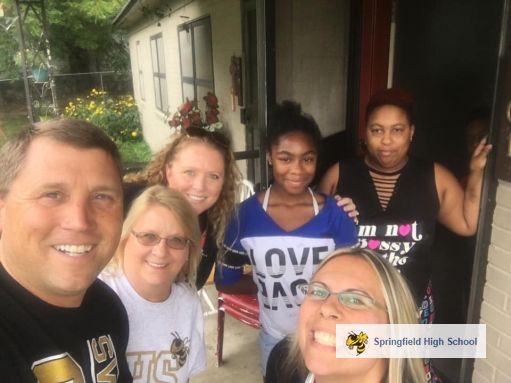 Smokey Barn News (Advertisement)

Springfield High School – SHS Cheer earns Superior Ribbon at UCA Cheer camp on Crowd Cheer Evaluation!

Payne Chevrolet of Springfield – Another Happy Customer!
Mr. Pinson picked up his brand new 2020 Silverado 2500HD High Country today! Congratulations and thank you for your continued business over the years!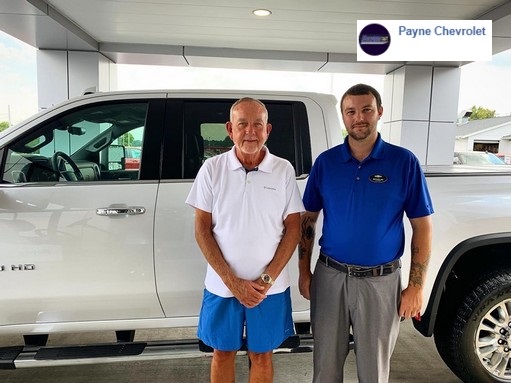 Springfield's Krisle Elementary School PTO – Has a message for incoming students….
"Our kindergarten and 5th-grade teams are ready for an AH-MAZING school year!!! See you on Monday!"

Springfield Auto & Transmission Repair – If you ever need some engine work or even a whole new motor put in, we got you covered!
Visit us at Springfield Auto & Transmission Repair for all your engine needs. Servicing the county since 2007.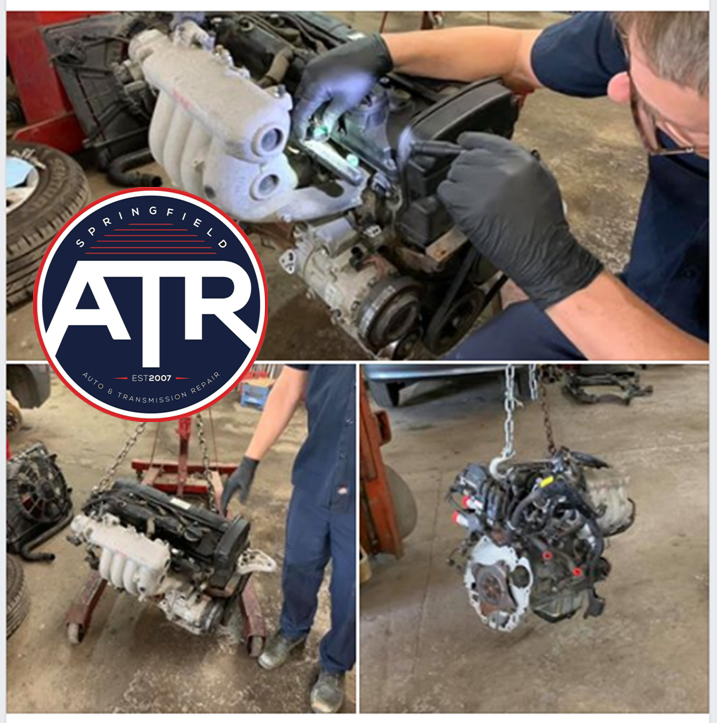 Springfield Baptist Church Helps to get Cheatham Park Elementary School Ready for this year's students
"Shoutout to this amazing team of people from Springfield Baptist Church who love Springfield schools. Through their hard work today and tomorrow they will accomplish many tasks that will help our students, families, and staff excited and welcomed for a new school year. Their work is phenomenal. We are truly blessed and grateful for an amazing community who supports our schools in Robertson County!"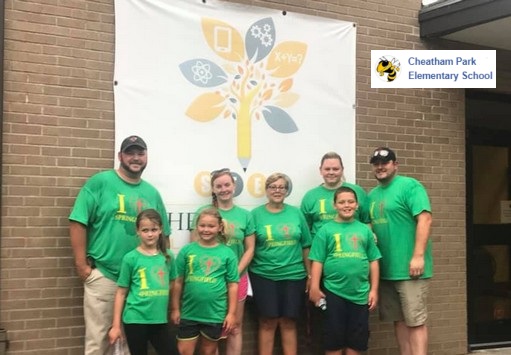 Springfield's Corbin Creek Greenhouse is Having A Super Summer Sale!
All 5 inch and 6 inch annuals $2.00 each
All tropicals 50% off
All perennials 50% off
All hanging baskets 10.00 each
The Mums are growing and will be ready for fall. If you are having an event, get your order in! Call 615-384-3185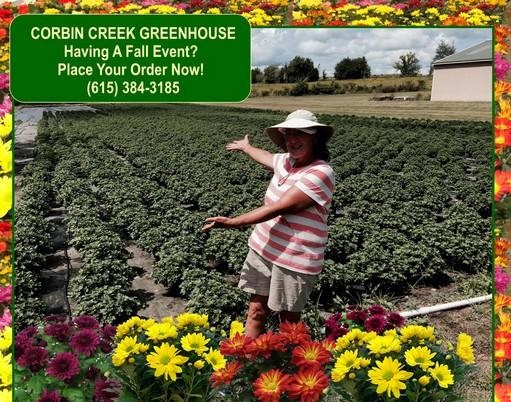 In Pleasant View News
Town of Pleasant View – Repairs Begin on Boat Factory Road Aug. 5th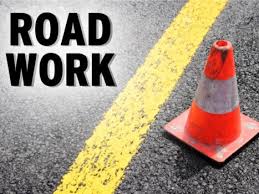 Beginning Monday, August 5th, at 9:00 a.m., weather permitting, we will be making necessary road repairs at the end of Boat Factory Road

Pleasant View, TN Parks and Recreation Gets 225K Grant To Improve Pleasant View Community Park & Expand parking!
"EXCITING NEWS!! The contract for the LPRF Grant came in today!
Thanks to Curtis Jolly, Sandy Cowan, Chris Childs, Lisa Parker and Jami Carr who helped! I also want to thank the Town of Pleasant View for allowing us to go after this grant for the good of Pleasant View Community Park!" -Jill Niccolich
#MakingPleasantViewGreat
#PleasantViewTennessee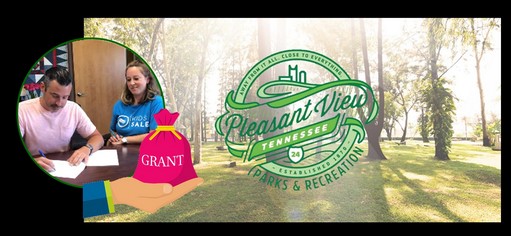 In Millersville News
Millersville Public Library of Sumner County – Reading books about school can ease nervous feelings as kids head back to school 
"School officially starts on Monday for most of our kiddos! Feeling nervous is totally normal, but reading books about school is a great way to help your child combat those feelings. Come check out some of our back to school books to help your child be prepared for a great year of learning!"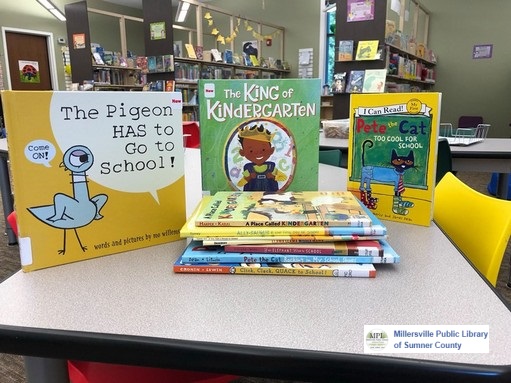 Smokey Barn News (Advertisement)

City of Millersville Police Dept. had a great time at Life Christian Academy's water day!
"Millersville Fire & Police Departments are AMAZING! Water Day at LCA! 💦" Life Christian Academy

In Orlinda News
SAVE THE DATE August 17th…
Orlinda's Byrum Porter Senior Center – Line Dance Lessons, Kareoke & Food!
Beginner-friendly Line dance lessons from 1pm to 3pm for $10
Dance floor open from 3pm to 8pm
Karaoke from 5pm to 8pm
Kitchen opens at 5pm to purchase food?
Byrum-Porter Activity Center: 9123 Highway 49 East—Orlinda, TN
Contact Info: Michelle at [email protected] 978-265-8252
Joy at Byrum-Porter 615-654-3161 See Full Flyer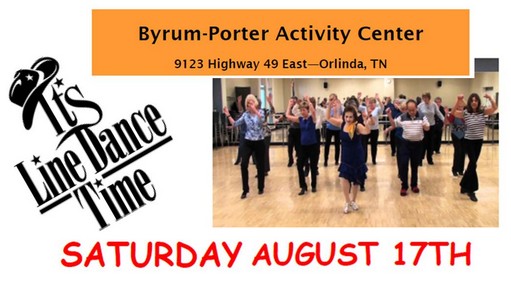 Check out all the fun to be had with Orlinda Seniors. Just head over to the Byrum Porter Senior Center website 

In Cross Plains News
Visit Cross Plains TN Proud of Soccer League with over 90 Kids
Thirty years ago soccer was as foreign to Cross Plains as a trip to Mars. Now we have a league with well over 90 children. In the spring they will have a NEW Home to practice and play. We are thankful to our City Council and our dedicated parents that make us a great place to call HOME!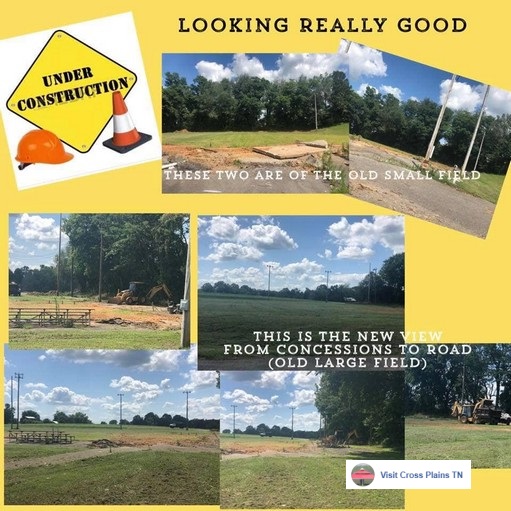 Smokey Barn News (Advertisement)

Visit Cross Plains TN – Local Church Helps Multiple Schools Get Ready For the 1st Day!
"One of our local churches Mt Carmel Baptist sent groups to Krisle Elementary, East Robertson Elementary and East Robertson High School to help get ready for the first day of school. Community is a wonderful blessing!"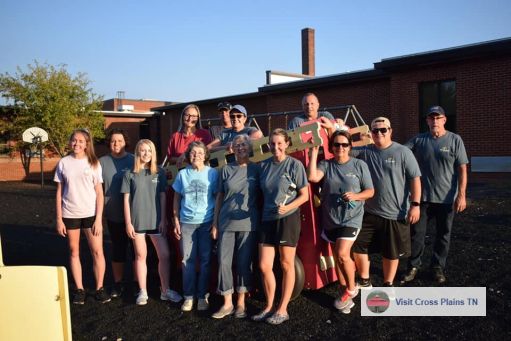 In White House News
SAVE THE DATE AUGUST 7…
Cook-off at the Farmers Market – Wednesday, August 7, 2019 at 3:30 PM – 7:00 PM 
Who can smoke the best ribs? Chief Rico Bryson or Chief Patrick Brady? Come cheer on your favorite and enjoy a great day at the market with lots of fun activities for the kids too!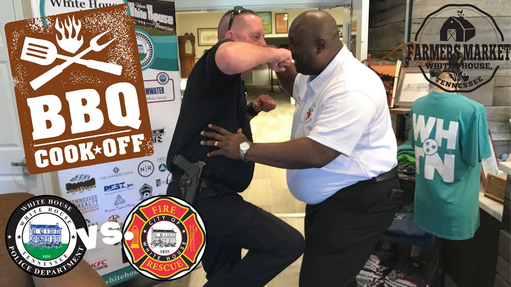 City of White House Fire Department/ Tennessee Firemen's Association with an important message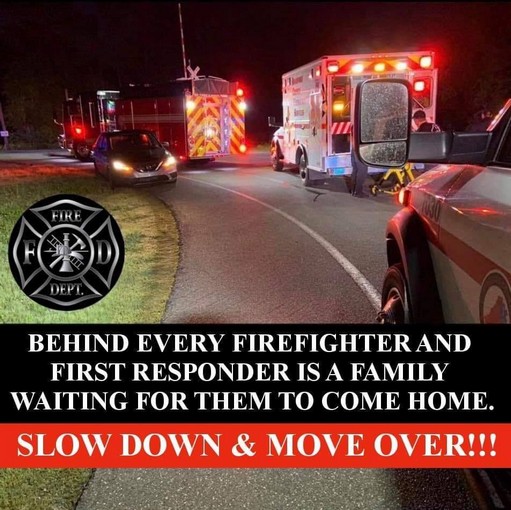 White House, TN Hwy 76 Road work
"Traffic Alert Notice: TDOT is working on the Hwy 76 corridor to Bethlehem Road. This work will likely last a while. This work will cause slower traffic issues, so please just be cautious and understanding while this work is being completed. We apologize for any inconvenience this may cause, but your cooperation is greatly appreciated during this time. Thank you."


Finding the Right Low-Cost Health Coverage Has Never Been Easier
(serving White House & Middle Tennessee)
My name is Ken Duley, your local agent for HealthMarkets Insurance Agency in White House, TN. I serve clients in the White House area and Serving all of Middle Tennessee. Learn More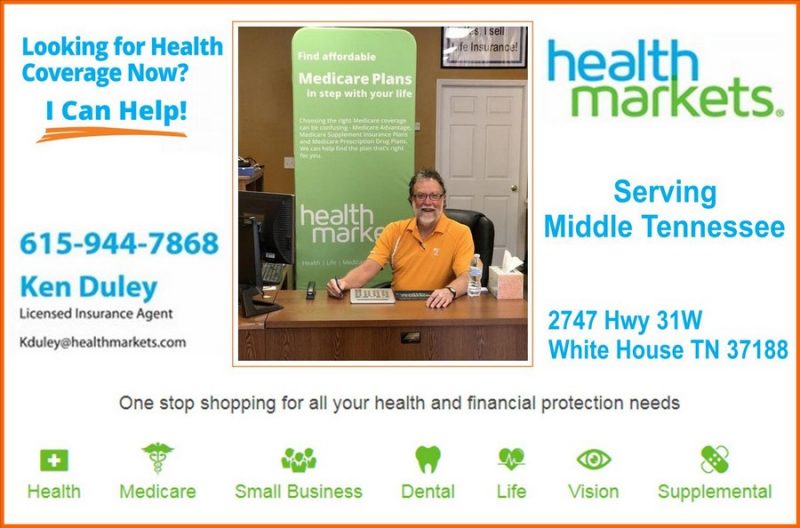 SAVE THE DATE August 10th…
(White House, TN)August 10: Clothes Give Away – White House General Baptist Church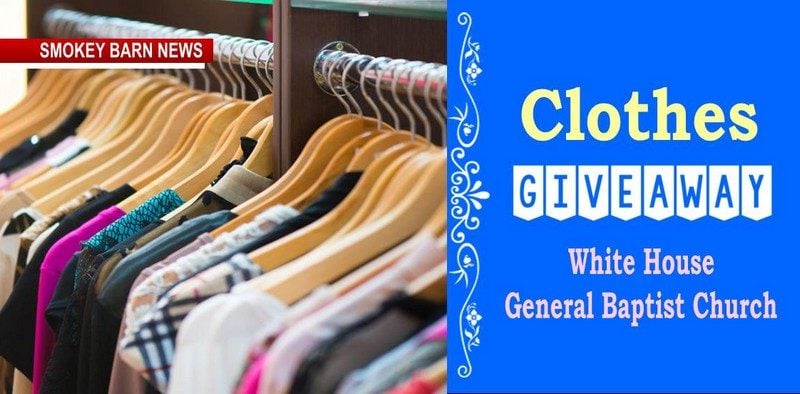 Clothes Give-Away on August 10th 8am – 1pm at the White House General Baptist Church located at 4012 Hwy 31 W Cottontown, TN 37048

SAVE THE DATE August 17th…
White House, Tennessee Final Music Under the Stars, presented by NorthCrest Health and the White House Area Chamber of Commerce, Set for Saturday, August 17th.
WHITE HOUSE, TN – Bluegrass group, The East Nash Grass, will wrap up the 2019 Music Under the Stars summer concert series presented by NorthCrest Medical Center on Saturday, August 17th. The concert will begin at 6:30 PM at the Fran Hutson Amphitheater located at 105 College Street White House, TN 37188.
Before they take the stage, local favorite and soon to be star, Ava Hurst will entertain the crowd. Bojangles' and Moosic City Ice Cream & Waffles will be there with their food trucks so don't worry about grabbing a bite to eat before heading out to this fun, free, and final event of the season! North Nash Event Rentals will also be there with their free inflatables!
We hope you join us for our final Music Under the Stars of the season and if you have any further questions, please reach out to the White House Area Chamber of Commerce at 615-672-3937.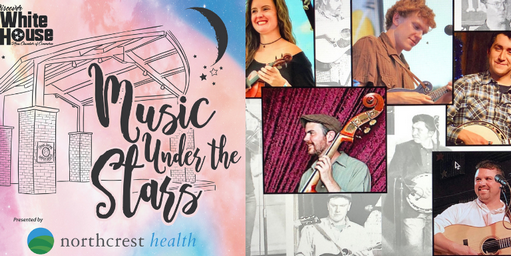 SAVE THE DATE SEPT. 21st…
White House Area Chamber of Commerce – Farm to Table Dinner
We are so excited to be partnering with both White House Heritage High School and White House High School's FFA programs to be hosting our Inaugural Farm to Table Dinner on Septemeber 21st from 6pm to 9pm. All proceeds benefit the Future Farmers of America at Heritage & White House High School. You can purchase your tickets online, at the Chamber, or from either FFA program. #DiscoverWhiteHouse #PickTN #SupportYourLocalFarmers #F2T2019
Tickets are $75 per person and are available at the Chamber office or either FFA program. Tickets can also be purchased online. We hope you can join us on this night for some good fellowship, great music, a beautiful atmosphere and even better food! #DiscoverWhiteHouse #SupportYourLocalFarmers #FFA #FutureFarmersofAmerica #WhiteHouseHighSchool #WhiteHouseHeritageHighSchool #PickTN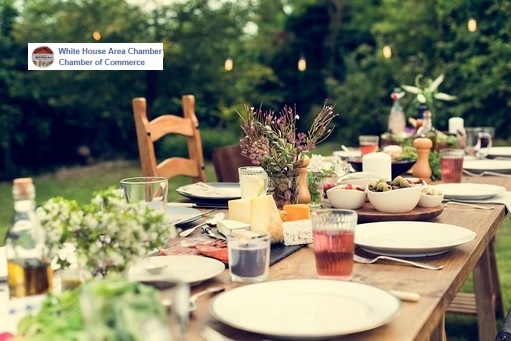 Smokey Barn News (Advertisement)

In Coopertown News
A message from the Coopertown Police Department and Route Info for Coopertown Elementary
Sorry kids. Robertson County Schools start this Monday, August 5th. Good news is it's only a half-day. Dear Hwy 49 commuters, Please plan ahead and leave in time to safely pass through the school zone.
Coopertown Elementary Drop Off Route
The latest route plans for Coopertown Elem on Monday show…. "Traffic will enter from Ewel Elliott near Old Coopertown by the playground. Students are to be dropped at the front and will exit onto Hwy 49 at the gate."  Sergeant Parker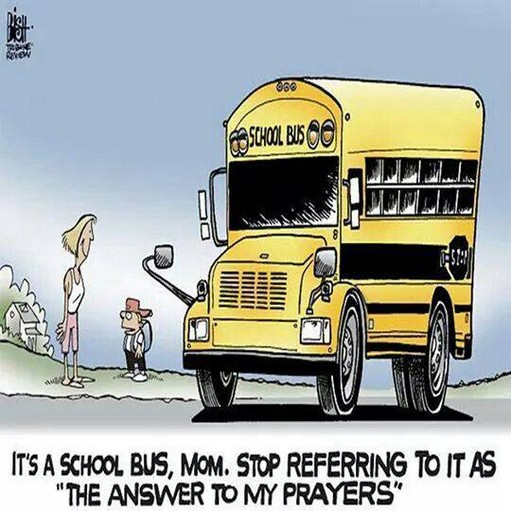 In Greenbrier News
Greenbrier High School Teachers have a little back to school fun
"This team took home the championship for the relay against the other teacher teams.  I mean, really, look who's on the team. Of course, they would win! "

Smokey Barn News (Advertisement)

Greenbrier's Bobby Bobcat Getting back in the school groove!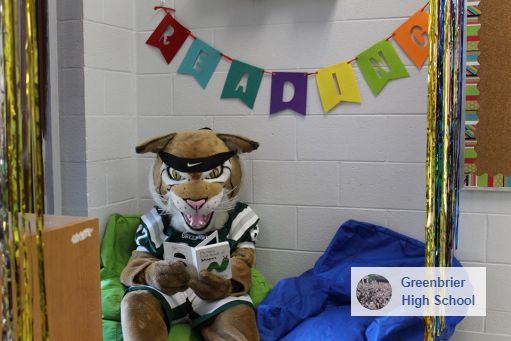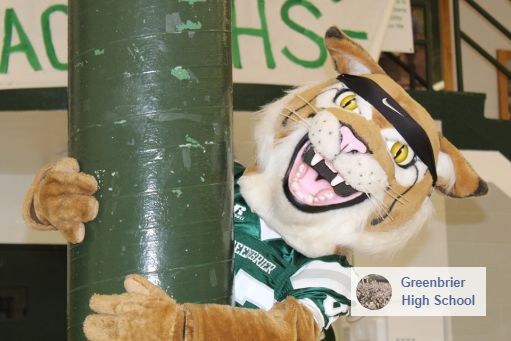 In Portland News
Portland Chamber of Commerce Ryan John's Strength & Conditioning Ribbon cutting
Congratulations to Ryan John's Strength & Conditioning on their ribbon cutting! Check it out at 115 E Knight Street!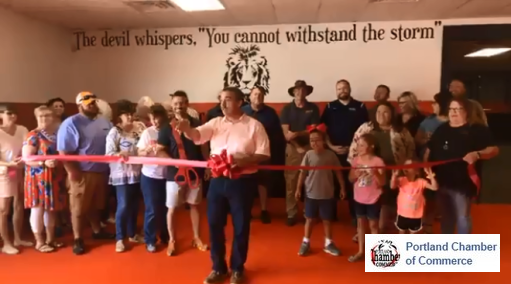 SAVE THE DATE AUGUST 10…August 10: Music on Main in Portland, TN – Bizz & Everyday People (R&B)
Tuesday, July 30, 2019: The Portland Chamber of Commerce invites you to join us on Main Street in Portland, TN for the last Music on Main concert of the summer happening Saturday, August 10th at 7pm! This concert will feature Bizz & Everyday People, an R&B band from Nashville, TN. They play music from a variety of genres and artists such as Aretha Franklin, Beyonce, Bruno Mars, Jackson 5, Prince, Temptations, Florida Georgia Line, Phil Collins and more!
Bring a chair or rent one for $2. Delaney's Street Eats will have great food available for purchase & there will also be giveaways from some of our sponsors, face painting, corn hole, a fire truck and more! Call 615-325-9032 for more information.
For more information regarding these events: [email protected] or (615) 325-9032.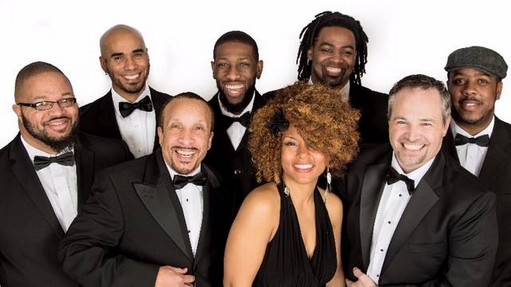 SAVE THE DATE SEPT 21…Portland, TN Parks & Recreation – Trash and Treasure Sale Saturday, September 21, 2019 at 7 AM – 12 PM
The Portland Parks Dept. will sponsor their fall Trash and Treasure sale on Saturday, September 21, 2019, from 7am-12 noon at Richland Park located at 321 America's Way. The cost is $20 a parking space and you can sell anything you like as long as it is legal. For more information, contact the park office at 615-325-6464 or visit our website at www.cityofportlandtn.gov.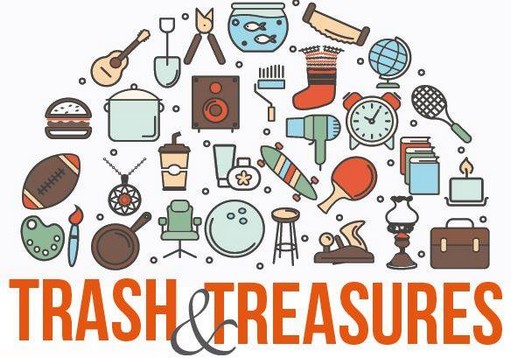 In Neighboring Clarksville News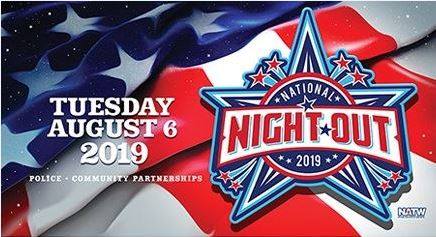 Public Invited to National Night Out
CLARKSVILLE, Tenn. – We'd like to invite the public to the 2019 National Night Out, Tuesday, August 6, from 5 pm- 9 pm at the Wilma Rudolph Center (Liberty Park), 1188 Cumberland Dr. The community can enjoy displays and interactive games with the Clarksville Police Department, Montgomery County Sheriff's Office Tennessee Highway Patrol, Austin Peay State University, Clarksville Fire Rescue, Montgomery County Medical Service, Montgomery County Emergency Management Agency, Clarksville Street Department and Clarksville Department of Electricity.
There will be displays and activities galore:
CPD will perform child safety seat checks, have the command bus, sky watch, all-terrain vehicles, and Bearcat Tactical Vehicle
MCSO will have a DUI driving simulator
THP will have a display vehicle and be available to discuss new laws affecting drivers
APSU will have a display vehicle and Segway
CFR will have a fire truck and various safety gear
EMS will have an ambulance and related gear
EMA will have a fire truck and safety gear
Clarksville Street Dept. will have a backhoe
CDE will have an electric pole reset and lighting simulator
There will also be vendors inside of the Wilma Rudolph Event Center along with local nonprofit organizations that provide services to the community.
National Night Out is meant to enhance the relationship between neighbors and law enforcement while bringing back a true sense of community. Furthermore, it provides a great opportunity to bring police and neighbors together under positive circumstances. It is an annual event held nationwide on the first Tuesday in August.
Come mingle with your local law enforcement, emergency responders, and partnering agencies in this event and help us make Clarksville Montgomery County a crime free community.

Here's a link to our last issue…
Smokey's People & Community News Across The County July 28, 2019
Submit your story idea for next weeks issue to [email protected]
We bring you ALL the News in and surrounding Robertson County, Tennessee.