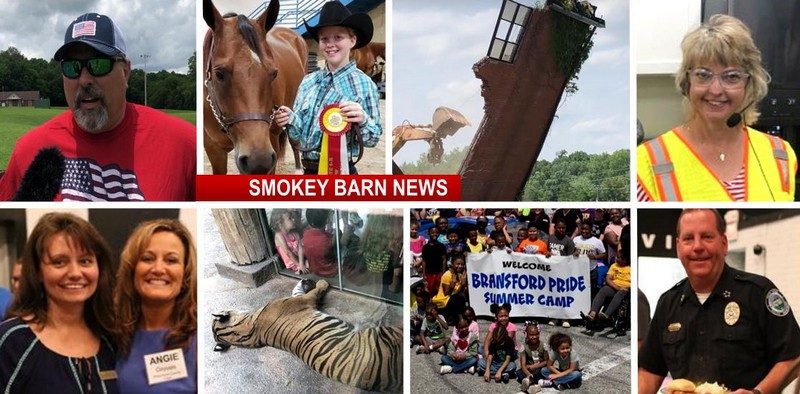 Smokey's People & Community News Across The County June 23, 2019
ROBERTSON COUNTY TENNESSEE: (Smokey Barn News) – Welcome to Smokey's news in review. It's a look back at People & Community news along with this week's top stories, some you haven't heard about and may only see on Smokey.  We also have some exciting local events coming up including Cross Plains Annual Trash To Treasures!
Don't be the only one around the watercooler this week that doesn't know what's going on!
Do you have a story you would like to submit? Smokey Barn News welcomes your community news and photos. Email your story ideas to our 24/7 news desk; [email protected]

In Springfield News
City of Springfield, TN officials were invited to tour the Electrolux plant in Springfield which included portions of the expansion project. The City of Springfield is very grateful for their investment and commitment to Springfield. A special thanks to Oscar Zertuche, Plant Manager, and John McAlister, Director of Government Relations for Electrolux for the invitation and hospitality. We enjoyed speaking with you and your staff about exciting things happening at Electrolux Springfield!
Photos: Ryan Martin, J.D. Assistant City Manager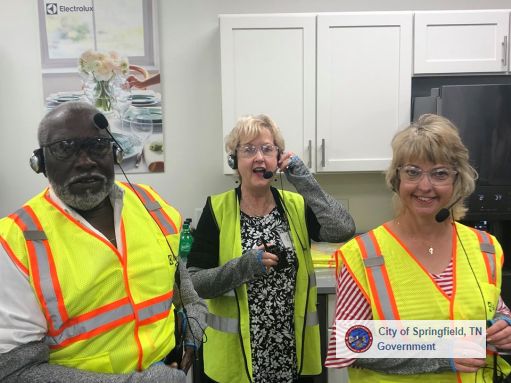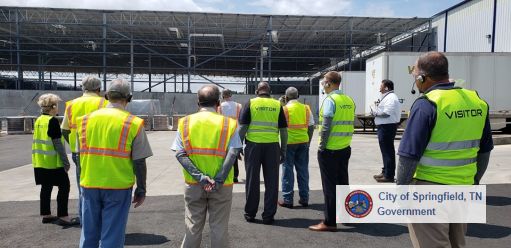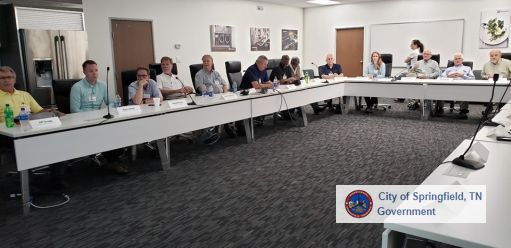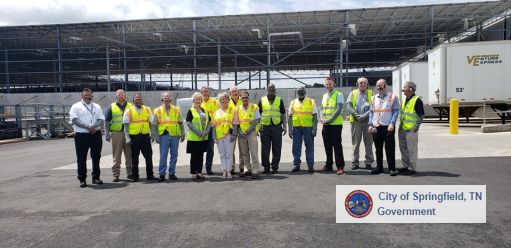 RAW FOOTAGE: The old Woolen Mill in Springfield coming down.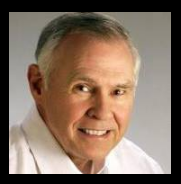 The Woolen Mill was built and began operation in late 1903. It was not in the city limits at the time but annexed in 1913. It started in a building that was 50 X 150 in size and expanded in plant size and employees quickly. At one time it became the largest woolen mill in the U.S. making blankets for the Army and Navy during both World Wars. When other mills were going out of business during the depressions of 1920 and 1929 the Woolen Mill stayed in operation. In the 1920s they were making blankets for hotels, steamships, hospitals and Pullman cars. They shipped overseas also and to Canada, Honolulu, and Mexico. By the late 20s, they were making 8 different kinds of blankets. The blankets were well known all over the country and were called "The Springfield Blanket". We were also shipping tobacco projects all over the US and world and was known as the Dark Fired Tobacco region of the US, being the largest supplier of that product. By the mid-30s the owner had threaten to close the mill due to the Depression and it was sold to local people. WW2 came along and the mill thrived again running 24/7. The Mill had 13 different departments. They then made blankets as well as men's shirts, baby blankets, bathrobes, women's wear, 12 different authentic Scottish Clan's plaids along with herringbone, solids, and twills. By the early 1940s, the employees were making $19 per week. The Mill was purchased by the Chatham Co. in 1957, which was the largest company in the US of woolen mills. At that time the Mill in Springfield was employing about 500 people. It went out of business in 1964. Nasco came along and moved into the building making supplies for fundraisers that schools could sell. In 2006 the building was sold for $410,000.
During the time of the operation of the Woolen Mill, there was on North Main a cafe, a filling station, a church (which later became the North Springfield Baptist Church) and a Dairy Queen. The company provided BBQs, parties at the local lake (Wartrace Lake), free movies at the local movie theatre, square dances at local tobacco warehouses, free chest X-rays, free nurse and medical attention at the Mill, free trips to the Clinic Bowl games in Nashville, a local football bowl named after it called The Blanket Bowl, an internal newspaper, "Coffee Part Parties" at local restaurants, sponsors of floats in the Fair Parade, adult education night classes, beauty contests, U.G.F. fund drives, and Red Cross blood drives at the plant. One of the outstanding things I noticed about the Mill "family" was the feeling of "family" among the employees. During events such as weddings, funerals, retirements, etc. the Mill employees hung in there for each other. The Mill didn't have people laying out of work. People wanted to be at work rather than at home because they felt the Mill was their home and they would rather spend their sick days at work and not at home. The "bosses" and the workers would even have snowball fights out front in the winter all in good fun. There were some workers who lived out of town and would rent rooms near the mill to work there and then go home on the weekends. Our town had some outstanding people come from the Mill and prospered our community. The key was the Mill began with very smart and organized men who knew what they were doing and continued that way for many years. I don't know what this town would have looked like if we didn't ever have the Mill.
Originally the property was bought from John Clinard for $100 per acre which would be about $3000 per acre in today's money. The stock, when offered on the first day (April 30th 1903) was sold out by local businessmen who knew it was a good deal. They had invested in whiskey making earlier and that had been shut down or was in the of being outlawed in 1909. The businessman was looking for the next good investment after the whiskey business ran dry and the Anti-Saloon League was gaining strength. The day that the stocks were sold, 6 local saloons closed. The first stock was $35 per share and by 1906 was at $105 per share. That would have been a lot of money today.
-Robertson County Historian Bill Jones

Springfield Fireworks: (Free) Bigger Show, Park Open, Coolers Welcome 
SPRINGFIELD TENNESSEE: (Smokey Barn News) –  The City of Springfield has announced that this year's Fireworks show will be bigger and better than ever before.
The show will be Thursday, July 4th at J. Travis Price Park with gates opening at 6 pm, fireworks show starts at 9 pm. There is no event taking place within the park this year so vehicles will be allowed inside the park.
The fireworks show will be bigger this year, according to Parks Director Terry Martin. The reason might surprise you. (see video) Martin also said that coolers are welcome but no alcohol of any kind will be permitted. There will also be delicious food supplied by Maria's Snack Shack but you can bring your own if you wish but the word on the street is, Maria can whip up some tasty snacks.
For all the great details, watch Smokey's interview with the Parks Director Terry Martin.

Springfield Commuters Update: Hwy 431 Expansion Timeline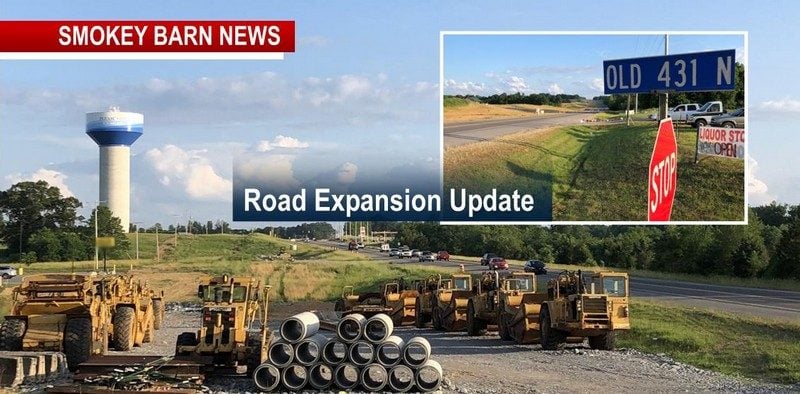 SPRINGFIELD/ROBERTSON COUNTY TENNESSEE: (Smokey Barn News) – Few would argue that the Tom Austin Hwy expansion project in Springfield wasn't needed. It was, however, a bit of a headache for Springfield businesses along the route and their customers to endure.
So what did Springfield get out of the deal? Commuters can zip down Tom Austin without having to wait for vehicles turning into businesses and it's far easier to exit businesses on the route and lighting is better. Additionally, real estate along the route looks more attractive for prospective developers, so Springfield should see some cool stuff popping up along the route, in fact, they already are.
Leg two…   …..But there's still work to be done.
The first leg of the journey went from Hwy 41 down to Walling Rd. The second leg of the journey will go from Walling Rd down to Old Hwy 431. MAP Though it may not be pretty to watch, it should be far less painful for commuters, if not for the simple reason that there are fewer access driveways and companies on that section of 431.
Will things be better when it's done? We'll have to wait and see but likely yes, although for rush-hour Nashville commuters the bottleneck will just be moved a little further back.
We did confirm with TDOT that Tom Austin will be 5 lanes all the way to Old Hwy 431, not 4 as indicated on their website. TDOT assures us it will be 5 lanes.
In addition, "There will be five 12-foot lanes across with 10-foot shoulders. There will not be any curb and gutter like the section that was recently completed from Walling Road to US 41. No lighting changes, no sidewalk," according to TDOT Community Relations Officer Kathryn Schulte.
When will it all be done? According to the project manager (Jones Bros. Contractors, LLC.) August 31, 2020.  The cost, $28,320,400.99, according to Schulte.
When it's all said and done the improvements should make it easier for commuters to navigate and as investors come into town it should present well. Like having an updated Airport terminal, looks matter to investors.  Ten years down the road (no pun intended) Springfield should be well on the way to reaping the rewards.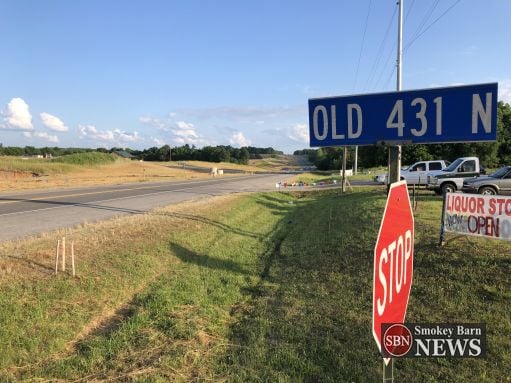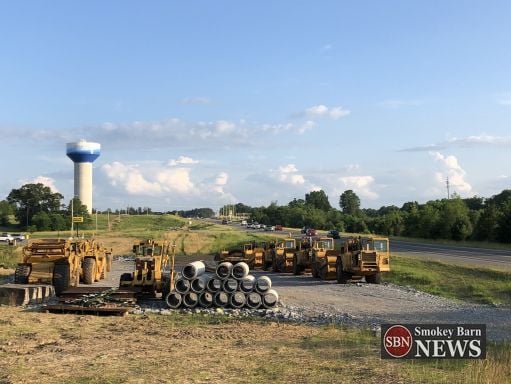 Musical/Play – RC Players present No Business Like Show Business
June 27-30 – Get Your Tickets Online
(All Shows At the Springfield Middle School Auditorium)

A Tribute to American Musical Theatre. Conceived and Directed by Stan Stanley with musical direction by Lewis Walling, this musical revue will take you on a journey through some of Broadway's most popular theatrical hits. Featuring selections from CATS, Les Miserables, Annie, Waitress, and more, No Business Like Show Business is sure to make you want to sing along! Show dates are June 27-30 at 7:00pm, and Sunday, June 30 at 2:00pm in the beautiful Springfield Middle School Theater. See you at the show!

Robertson  County
Robertson County Schools Director Dr. Chris Causey: Want to know why @ReadtobeReadyTN is essential to student learning?
Check out the opportunities it is giving over @RobCoSchools 140 students today! @NashvilleZoo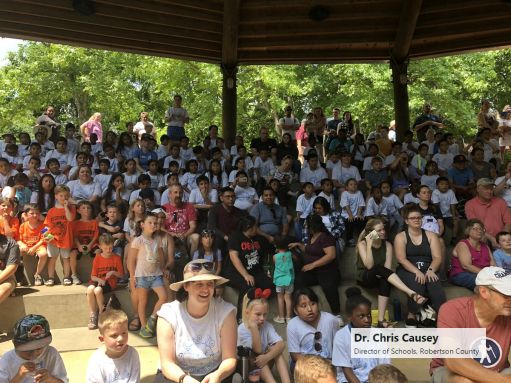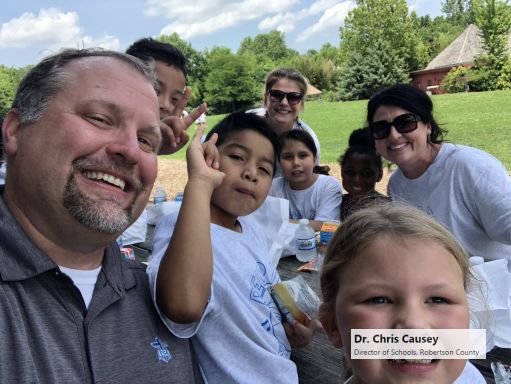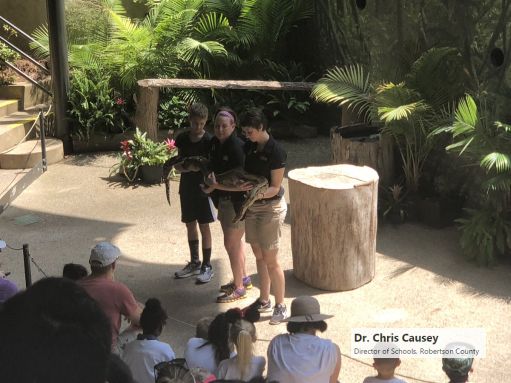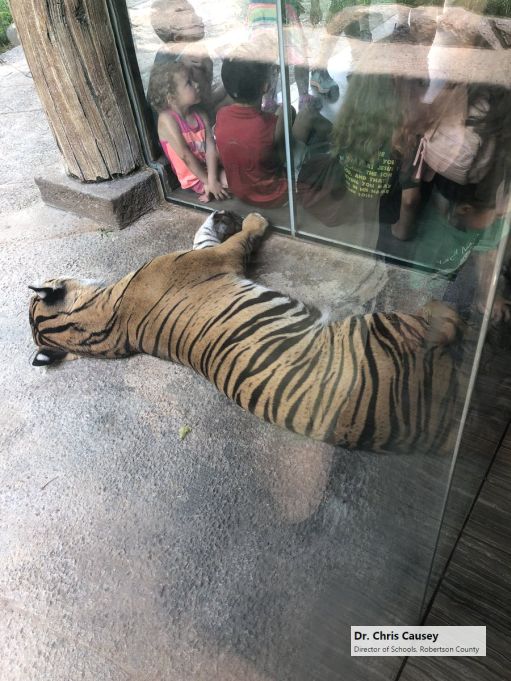 Dr. Chris Causey – Sometimes you just have to sit down and remember what is important. @RobCoSchools has an excellent summer reading program going on at @CPES_RCSTN! #WeAreRCSTN #keepingitreal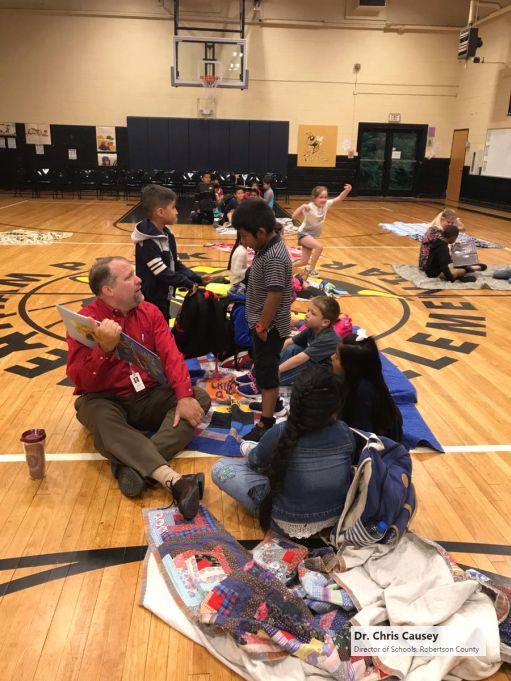 Robertson County/TN State Senator Kerry Roberts selected as 2019 Toll Fellow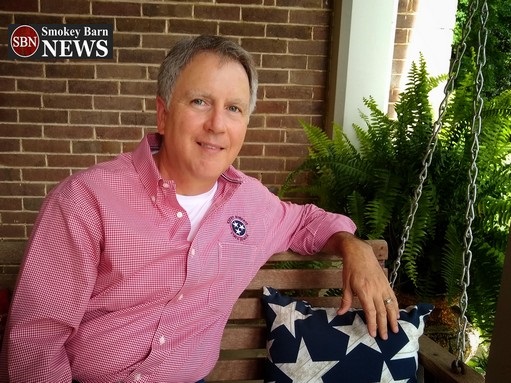 State Senator Kerry Roberts (R-Springfield) is one of 48 of the nation's top government officials from across the nation selected for the prestigious Toll Fellowship Program sponsored by The Council of State Governments, August 23-27, 2019, in Lexington, KY.
The intensive five-day "leadership boot camp", named in honor of Henry Toll – a Colorado senator who founded CSG in 1933, seeks to develop the next generation of leaders from all three branches of state government. The program's sessions are designed to stimulate personal assessment and growth, while providing priceless networking and relationship-building opportunities. The experience gives these leaders perspectives they would not ordinarily obtain during the course of their regular governmental service.
Roberts was nominated by Senate Majority Leader Jack Johnson (R-Franklin), with endorsements from Lt. Governor Randy McNally (R-Oak Ridge and Senate Education Committee Chairman Dolores Gresham (R-Somerville). He was selected from many outstanding applicants by a committee of state elected and appointed officials as one of the most promising leaders of state government. Past Toll Fellowship graduates include governors, US Senators and members of Congress, as well as leaders in state government.
Senator Roberts serves as Chairman of the Senate Government Operations Committee and is a member of the Senate Judiciary Committee. He has served as a State Senator in the 109th, 110th and 111th General Assemblies.
The Council of State Governments (CSG) is the nation's only organization serving all three branches of state government. CSG is a region-based forum that fosters the exchange of insights and ideas to help state officials shape public policy. This offers unparalleled regional, national and international opportunities to network, develop leaders, collaborate and create problem-solving partnerships.
For more information about the Henry Toll Fellowship Program, please contact Kelley Arnold at (800) 800-1910.

Robertson County UT Extension – Culinary Camp! 
It was grilling day at Culinary Camp! Campers tasted a variety of meat marinades on steak and chicken, grilled vegetables and grilled pineapple! Yum!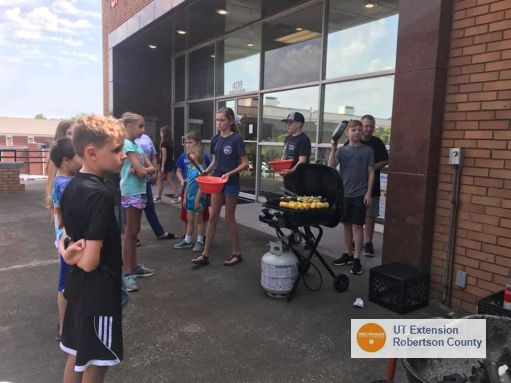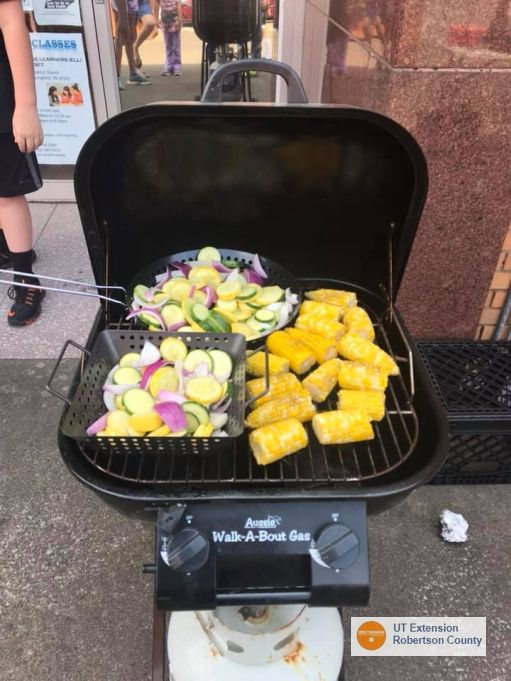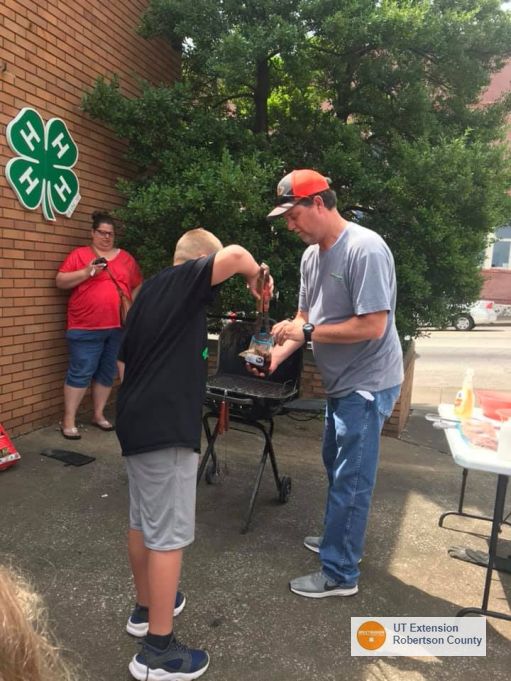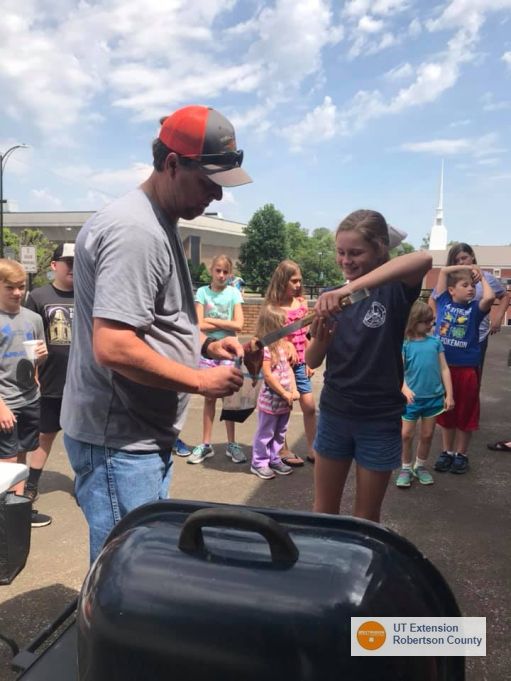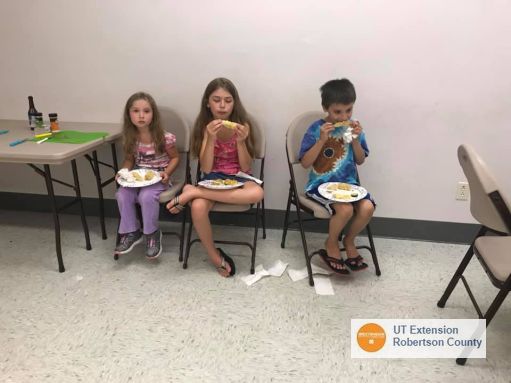 UT Extension-Robertson County – Thomas won Jr. Western High point and Becca won Reserve Jr. Western High point. Great Job Robertson County 4-Hers!!!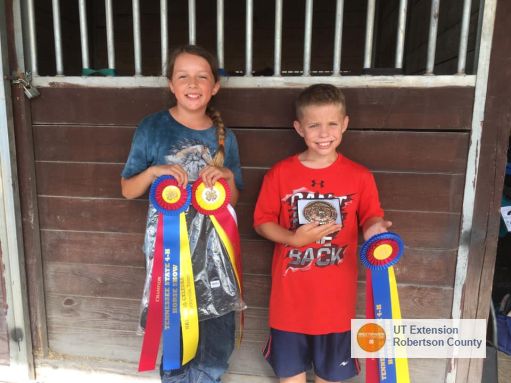 Lilly Poss Reserve Champion in Jr high showmanship @ State Show in Shelbyville.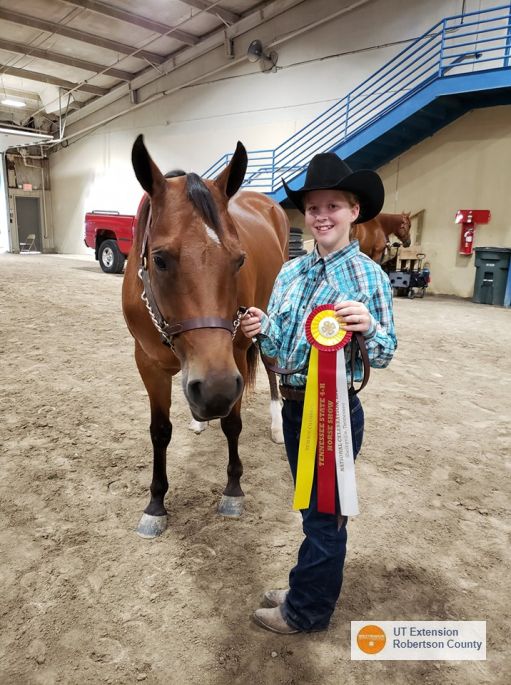 Jilliann Plunkett received 3rd place in Senior -Pony Barrels riding To Infinity and Beyond (Buzz) @ State 4-H Horse Show in Shelbyville.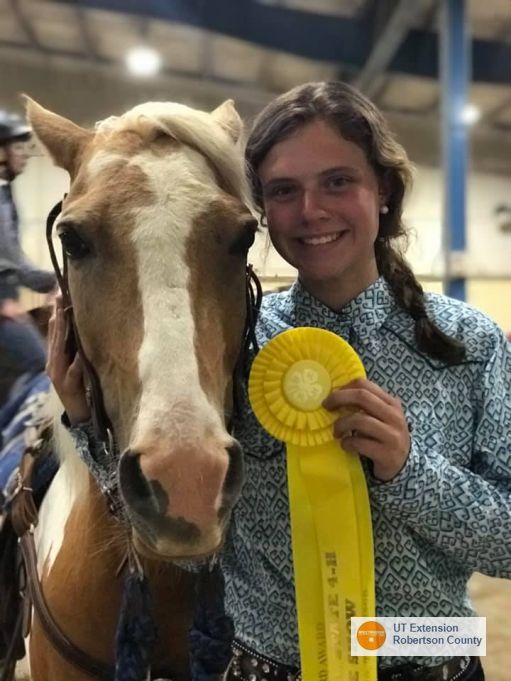 Callie Spurlock and Pawnee, 3rd place Jr.High Halter Class @ State Show in Shelbyville.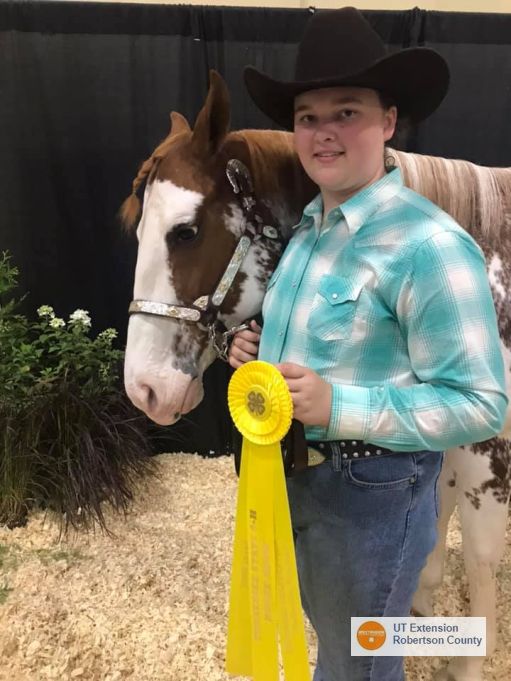 In Cross Plains News
Get Ready! June 28-29: Annual Cross Plains Trash & Treasures – Community-wide Yard Sale
The 33rd annual Trash & Treasures Community-wide Yard Sale will be underway in Cross Plains, Tennessee on June 28 & 29, 6:00 am – 4:30 pm. Vendors, booths as far as the eye can see. Bring your Walking shoes!
For many years this event has served as a bargain hunter's paradise and a homecoming for visitors and former residents coming to Robertson County from as far away as New York, Florida, Michigan and Texas.

In White House News
State of the City of White House presented by Mayor Michael Lee Arnold
Mayor Arnold talks about current and future projects, budget, and other topics dealing with the City of White House.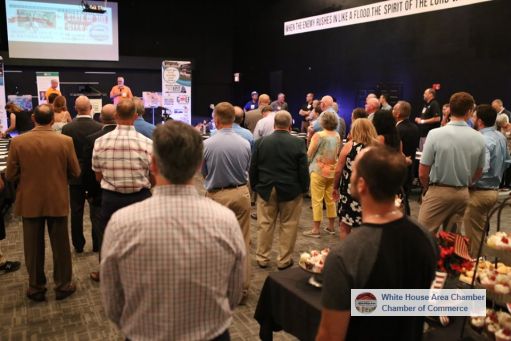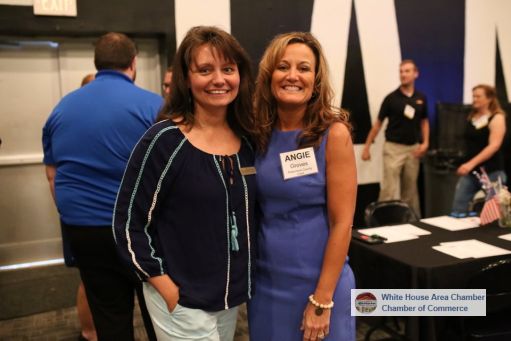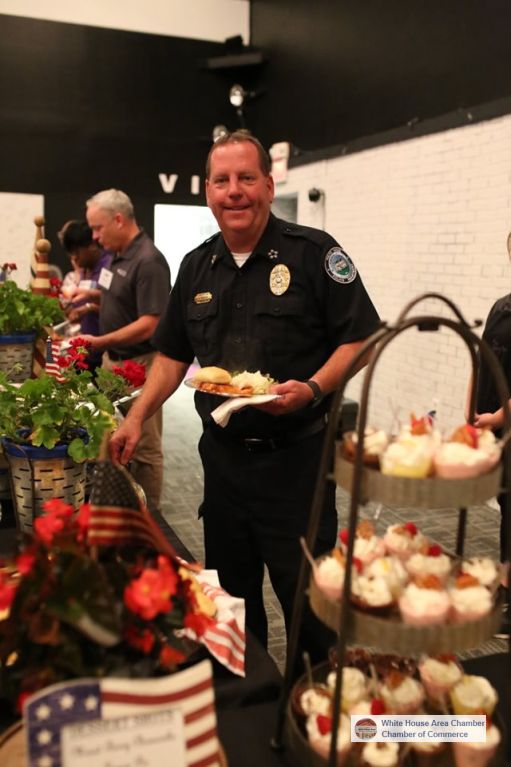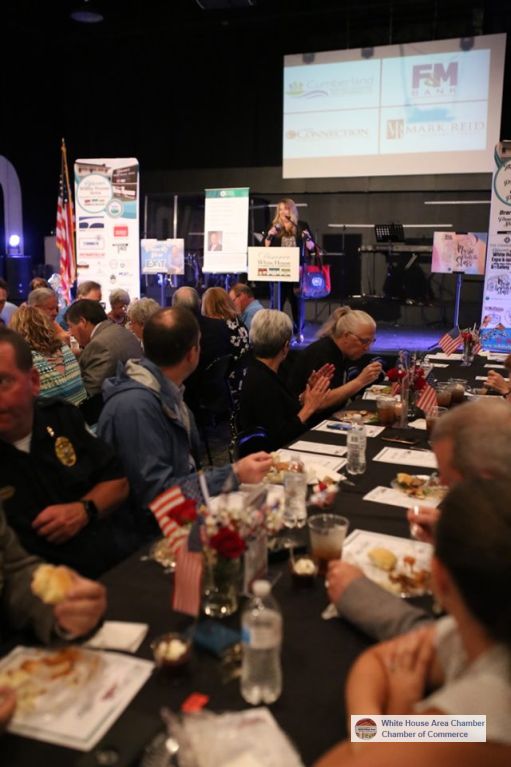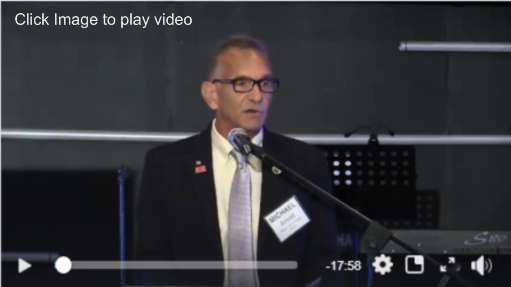 The City of White House & White House Chamber Welcomes The Rolling Recipe, LLC.
"They are one of the newest members of the Chamber and they have wonderful food!" They are open for lunch now through the White House Farmers Market so stop by for a visit and grab some yummy food!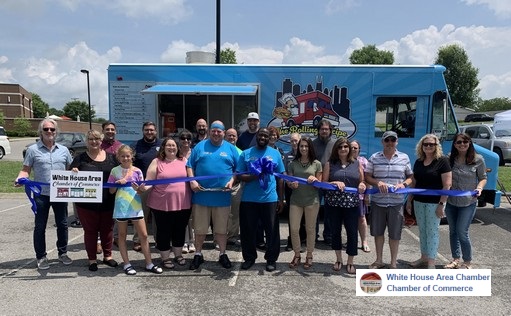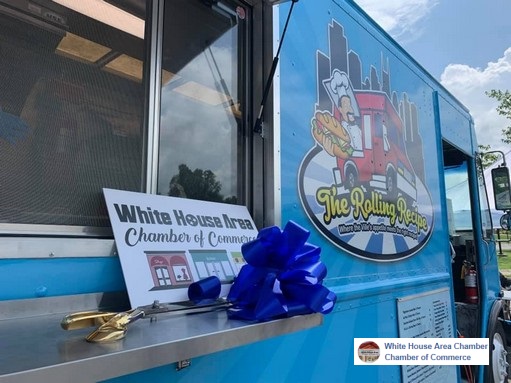 SAVE THE DATE: June 27 – Music Under The Stars
Nashville vocalist, songwriter, and musician, Katie Grace, will be performing some well-known songs with her band. You'll be able to enjoy some delicious food from Roscoe's BBQ and free inflatables from North Nash Event Rentals. Bring your family and friends out, because you do not want to miss this free concert!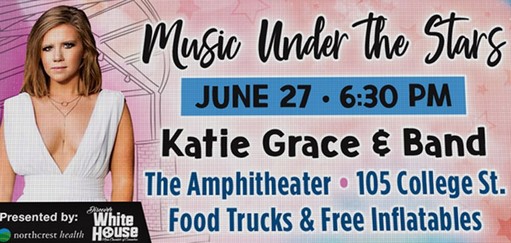 Enjoy some delicious BBQ and free inflatables. Bring your family and friends out, because you don't want to miss this free summer event!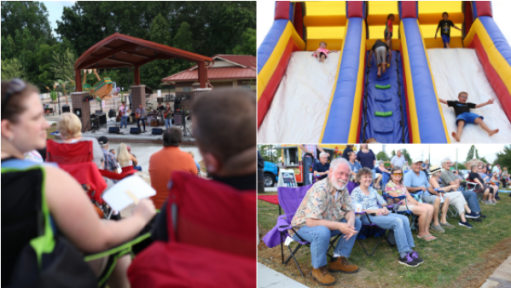 June 26: White House Farmers Market Celebrating Dairy Month – free homemade ice cream!
WHITE HOUSE, TN- June is Dairy Month and the White House Farmers Market, along with the White House Area Chamber of Commerce, is celebrating!
On June 26th, the celebration of Dairy Month will continue with FREE ice cream! The White House Area Chamber of Commerce will be set up at the market to pass out free homemade ice cream from JD Country Milk to those who visit the market. There is a limited amount of ice cream so make sure you visit the market as soon as you can! There will also be an ice cream themed kids activity planned for the day.
We would love for you to support your local farmers and enjoy all the fun activities that will take place at this years market. It is free to attend so grab your friends and your family and come visit us this summer! The White House Farmers Market takes place every Wednesday from 3:30PM to 7:00 PM at 105 College Street. It is open now until August 14th.

In Greenbrier News
Greenbrier High School Boys and girls' basketball teams have been working hard preparing for next season!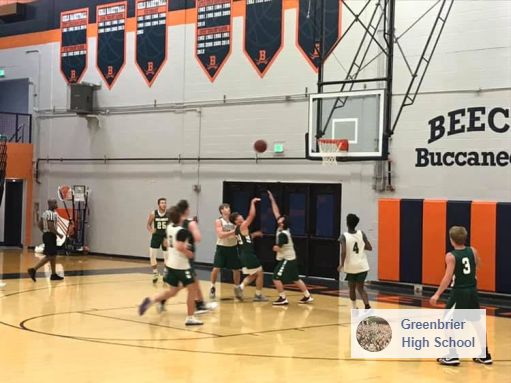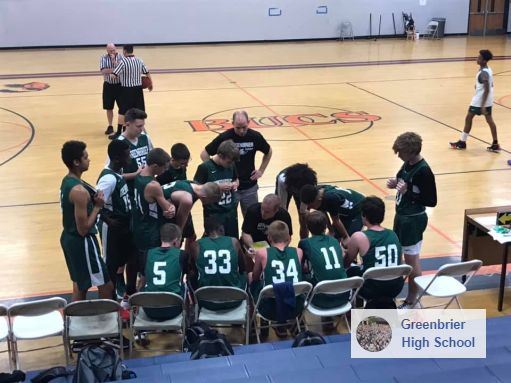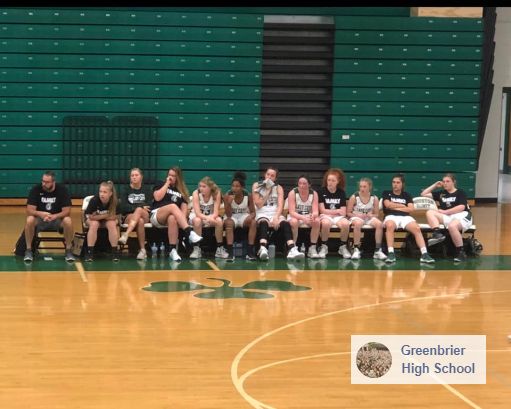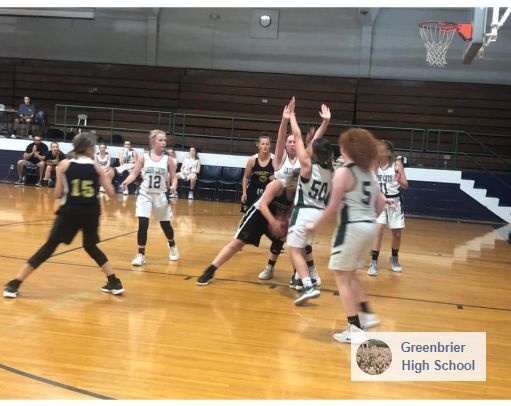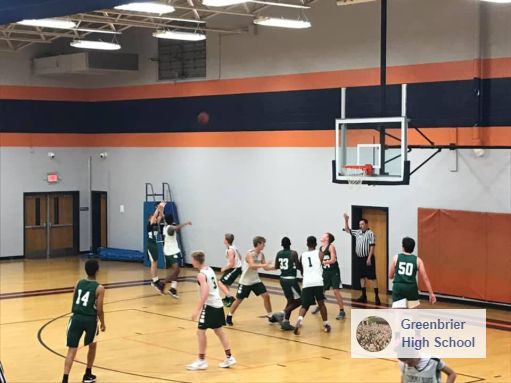 Greenbrier: June 29 – Men's BBQ Dinner at Ebenezer Baptist Church
Everyone is invited to a Men's BBQ Dinner!
Make plans to come out and enjoy a BBQ dinner Saturday, June 29th from 6-8 in the Ebenezer Baptist Church Fellowship Hall.
Special Guest Speaker will be Bill Holt and Music will be provided by Gary Suter.
Address: 6028 Ebenezer Road, Greenbrier, TN 37073 See Flyer –> Click here

Coming Up…
Greenbrier High School Class of 1974 – 45th Reunion Set for July 20
The Greenbrier High School Class of 1974 will hold its 45th Reunion on
July 20th at the Oak Hills Golf Course located at 1928 Hygeia Road in
Greenbrier. For more information, please call either Charlotte Dorris at
(615) 643-0482 or Janet McClain at (615) 384-2015.

Bransford Pride Summer Camp day @ Veterans Motorplex At The Rim
"The staff at Veterans Motorplex in Greenbrier (the Rim) have been working with Mrs. Carolyn Woodard from the Masters Table and Bransford Pride after school and Summer Camp program for about 5 years now and this year was another hit," said track owner Jerry Criswell.
"This is a FREE event for the children in the program and it is directed at getting EVERY child and their family's involved.
"Basically, we open the track just for these children and we usually have 30-50 children come out with the adults.
"We teach them a little about the racing flags and how racing relates to the STEM program that has been going on in the schools.
"We start by forming a line with the drivers and employees at the speedway and as the kids get off the bus we let them run between us giving each child a HIGH FIVE as they run into the area where the cars are sitting and see a banner welcoming them. We always have several race cars sitting around for them to look at and get in and get their photos taken. This year we are going to let the children autograph a car that is going to race this Saturday.
"We usually have at least one young race driver that can relate to these children. This year we have a 14-year-old that wants to be a flagman when he grows up. He has all his own racing flags etc. and we are going to introduce Dylan to the children and let him talk to them. We gave away a few prizes for answers to questions.
"Then we introduce the drivers to them and after that, we bless the food and start serving them from the concession stand.
"During the time they are at the track we want them to have a GREAT time and a positive experience. We give each child a checkered flag and souvenir program so they can get the drivers autographs after the race.
"We open the concession stand and serve them all the nachos and cheese, cokes and popcorn they want to eat.
"Then we let the drivers get into their cars and put on a race for them with our young Flagman Dylan Faulkner doing the official flagging of the event.
"After that, all the drivers sat at tables and autograph the children's programs, flags, hands, foreheads, etc.
"Most of these children face economic struggles every day, however, we are all God's Children and every child deserves to have some fun growing up and we want EVERYBODY to feel welcome at Veterans Motorplex.

Greenbrier Middle School PTO – Don't forget to check out our new apparel.
See you at the games! Purchase indoors by concessions…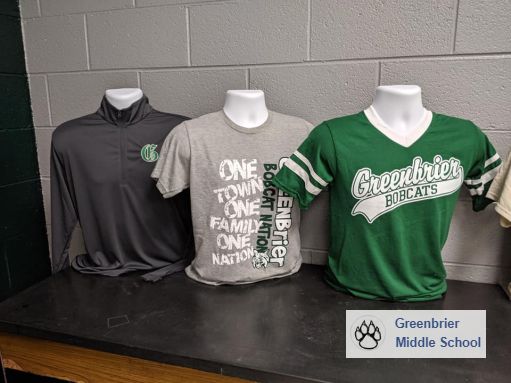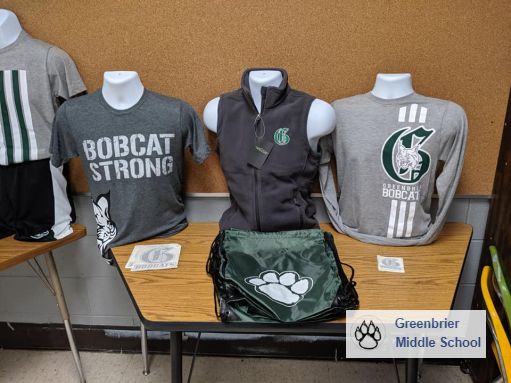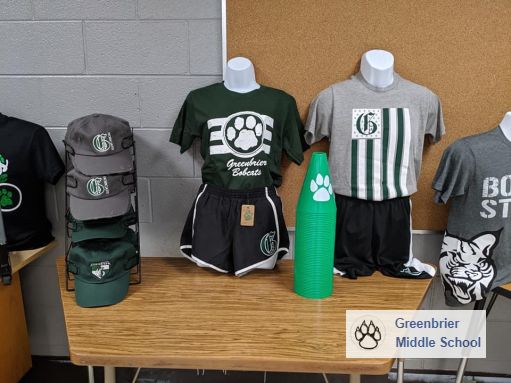 Greenbrier: Independence Day Celebration At Calvary Baptist Church in Greenbrier (Food, Fun, & Fireworks) Set For June 30
Sunday, June 30th at the pavilion of Calvary Baptist Church in Greenbrier. Cookout at 6 pm. Music by Poet Voices at 7 pm. Fireworks at dusk. Dunking booth, playground, horseshoes, family fun.
Bring a lawn chair! Click the banner below to see the full flyer
(Sponsored)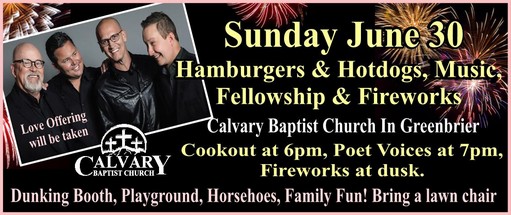 In Coopertown News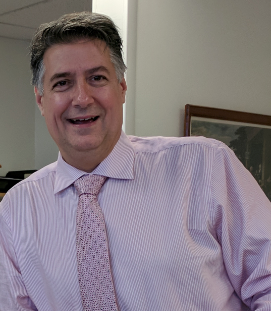 A message from Coopertown's Mayor Glen C Guyor Jr.
"I applied for a $900,000 TDOT Multimodal Grant for Burgess Gower Rd/Old Coopertown Rd/SR-49 for smart traffic lights, widening of the intersection to allow a better turn radius for the Coopertown Elementary School and Coopertown Middle School buses along with sidewalks connecting both schools and a bike path to Oak Pointe. This will complement the $5 million improvements to the Coopertown Elementary School plus an increase in traffic in 2-3 years for the Electrolux expansion.  30% of Electrolux 's workforce travels from Clarksville, TN.
"I am changing the appointments in both the Board of Zoning & Appeals and Planning Commission in July 2019. Sam Child's (former Mayor) will be moving from the Planning Commission to the Board of Zoning & Appeals. Ruby Cash will fill his position on the Planning Commission. Mike Cooper is resigning from the Board of Zoning & Appeals department and Sam Child's will fill that position. Billy L. Pugh Jr will fill the last vacant position on the Board of Zoning & Appeals.
"Also, I would like to congratulate Alderman, Ruby Cash, Robert Dale Anderson and Mike Cooper for completing 11 hours of intense Elected officials training-2 in Memphis this weekend. I attended too and have completed elected officials training-2 and elected official training-1 the 1st year as Mayor"

Two Coopertown Sisters Competing in Miss Tennessee Pageants
Emma Lund a student at Coopertown Middle School will be competing for the title of Miss Tennessee in the Pre-Teen Division of the National American Miss Pageant in July.
Annaclaire Lund a student at Coopertown Middle School will be competing for the title of Miss Tennessee in the Junior Pre-Teen Division of the National American Miss Pageant in July.
The pageant will be held July 26-28 in Franklin Tennessee.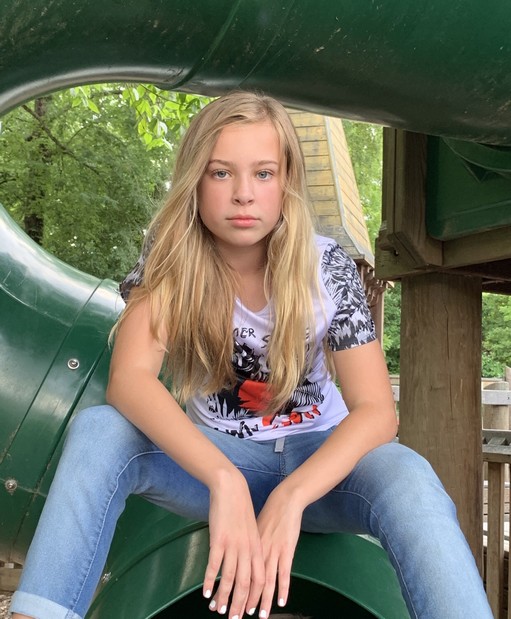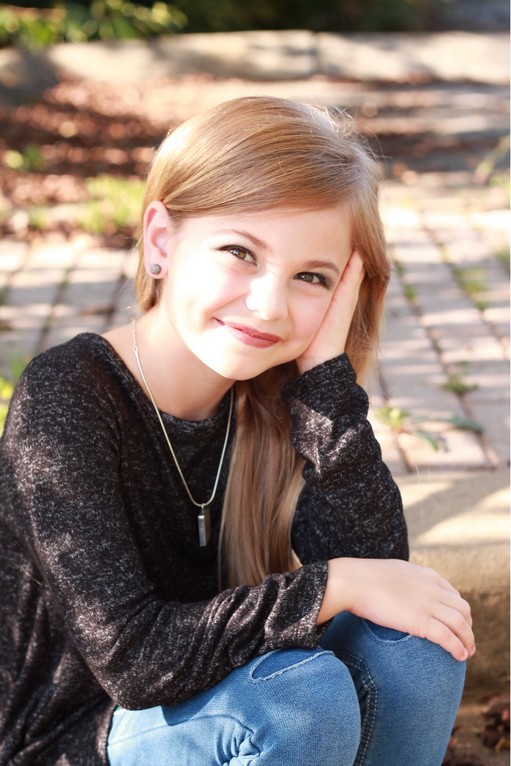 Coopertown Middle PTO Accepting Donations to take care of unpaid school lunches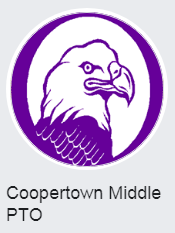 If you can help, or know of an organization who would like to help, please let us know! Donations are currently being accepted to pay off CMS unpaid school lunches that have accumulated over the school year 2018-2019.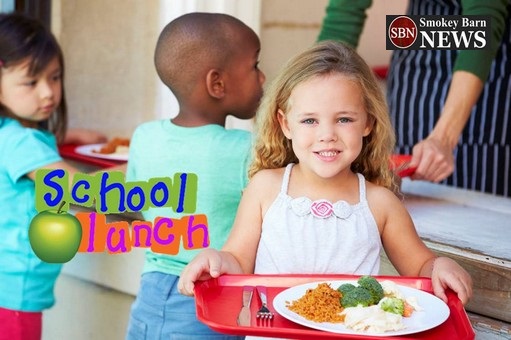 In Orlinda News
Senor Fajitas Expand With New Restaurant In Orlinda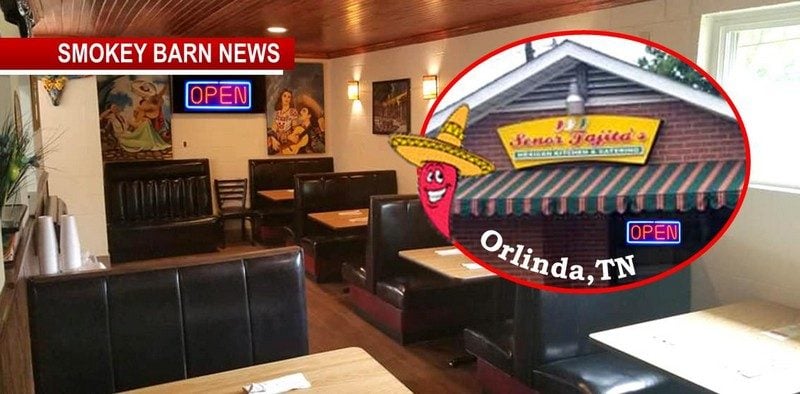 ORLINDA TENNESSEE: (Smokey Barn News) – The City of Orlinda is getting a new eatery. It will be the first restaurant Orlinda has had for more than 20 years in downtown, city leaders said Tuesday. The new restaurant is called Senor Fajitas and serves Mexican Cuisine.
Senor Fajitas is located at 1209 East Main Street (MAP) which is the former Orlinda Post Office building. The restaurant sits very near the Highway 52 and Highway 49 four-way stop.
The new eatery is owned and operated by Daniel Garcia and his family. The Garcia's own multiple restaurants in Portland, and Hartsville, TN and have a reputation for great food. The old Post Office building's interior was completely torn down to the frames and everything in the restaurant's interior is now new. The décor is beautiful and has a Mexican ambiance and look. Senior Fajitas offers a full menu and you can even have a beer with your dinner if you wish, though it is a decidedly family restaurant.
Senor Fajitas had their official Grand Opening today Tuesday, June 18, Mayor Ricky Stark and Mr. Garcia had the honor of cutting the ribbon.
"Hola Amigos, We are so happy to be here in Orlinda with you. We have been in Sumner County since 1994 and in Portland since '96. We are proud to be in your community. This is a second generation family-owned business, and we take great pride in our Food, our Service, and our Community."
HOURS: Sun – Thurs 11-9, Fri and Sat 11-10
"We ask everyone to show your support for Orlinda's newest restaurant," said City Manager Kevin Breeding.
For more information, you can follow Senor Fajitas on FaceBook or call 615-379-1195.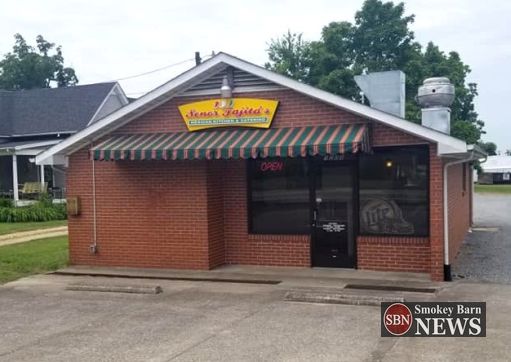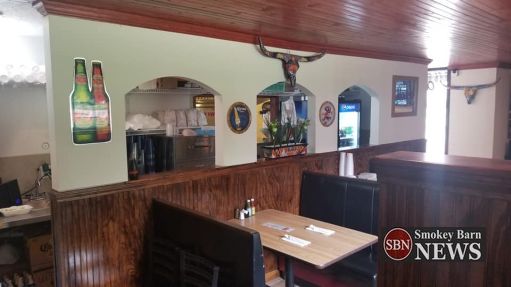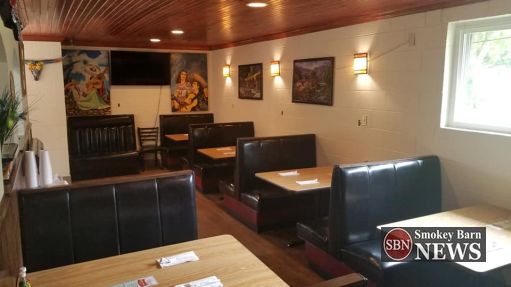 Byrum Porter Senior Center in Orlinda is Hiring
Sponsored (Public Notice)

In Millersville News
Millersville Fire Department Don't mind us. We're just cooling off some kiddos on a hot summer day!
Great opportunity to get out in the community and recruit some future firefighters.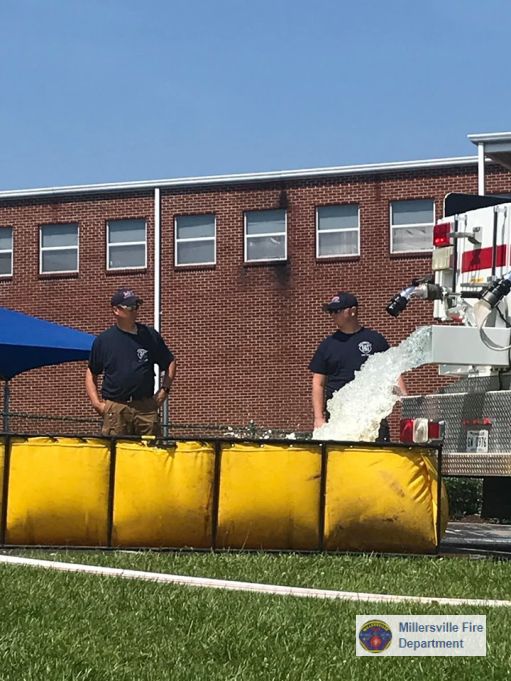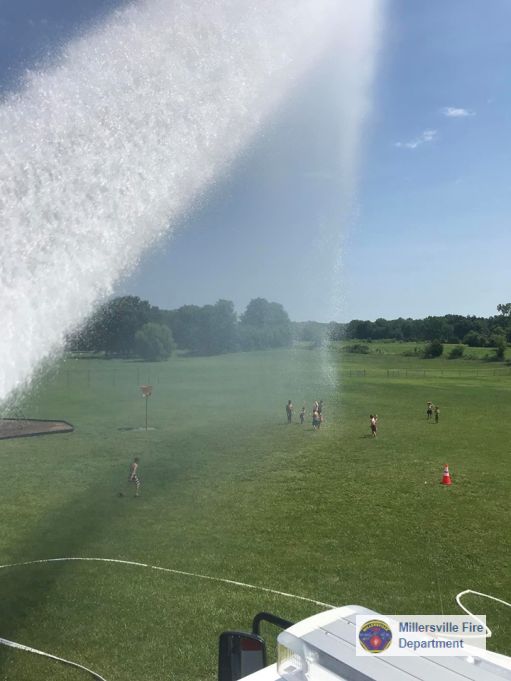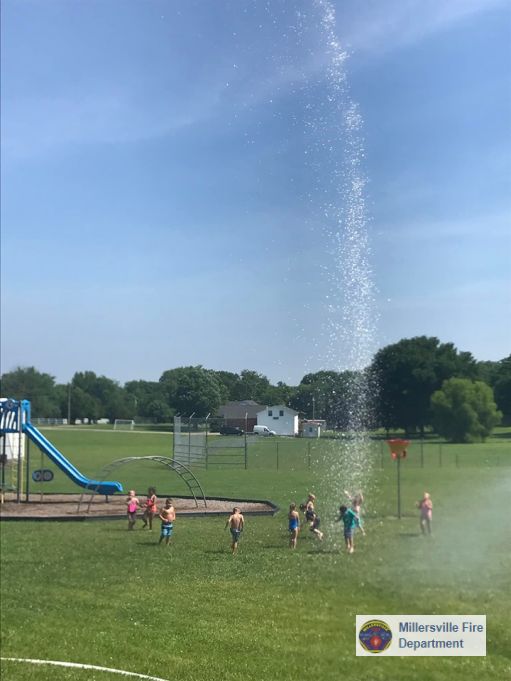 Millersville Police Get New Pick Up
Millersville Police purchased a brand new Ford pickup truck. A necessity in a rural area.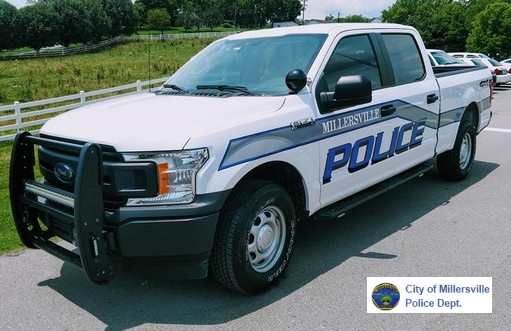 After The Storm, Across The County
For perspective….
Maggie Carroll of Springfield told Smokey Barn News that a tree fell down in her yard after Friday night's big storm. She said it was big. We didn't fully understand until she sent us a photo with her standing next to it. Maggie calls it, "For perspective"
Friday's storm had nearly every agency in Robertson County breaking records for emergency calls, however, no injuries were reported even though over a hundred trees came down in the storm. For the full story and many photos click here.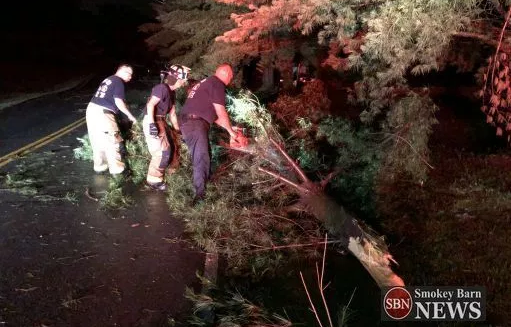 Here's a link to our last issue…
Smokey's People & Community News Across The County June 9, 2019
Submit your story idea for next weeks issue to [email protected]
Smokey Barn News (Advertisement)
Smokey Barn News (Advertisement)
We bring you ALL the News in and surrounding Robertson County, Tennessee.