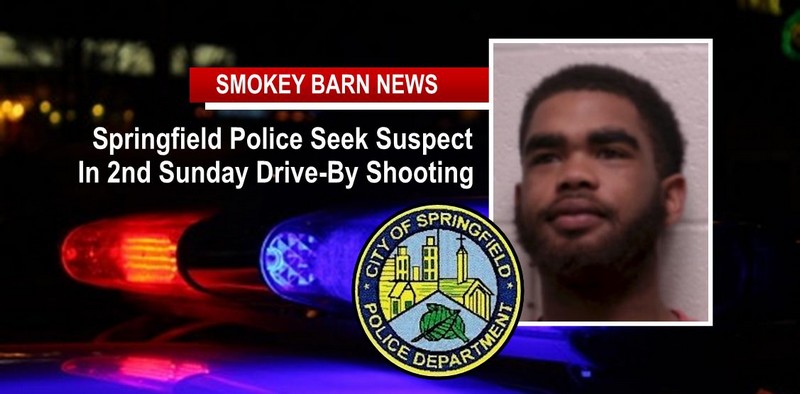 Springfield Police Seek Suspect In 2nd Sunday Drive-by Shooting
SPRINGFIELD TENNESSEE: (Smokey Barn News) – Springfield Police have identified a suspect in an alleged drive-by shooting that occurred on Sunday evening.
Springfield Police say 24-year-old Kejuon White of Springfield is wanted in connection to the alleged shooting that occurred on 17th Ave West around 6:30 PM.
According to Springfield Police, the victim told police that she was sitting her vehicle parked in front of a home on 17th Ave West when she observed a silver Nissan Armada stop at Cheatham St and 17th Ave West. MAP The victim (who was not injured) told police the driver then fired approximately 4 rounds from a handgun.
The victim identified the driver as Kejuon White, someone she knows from the neighborhood.
Kejuon was last seen wearing a brown baseball cap, white tee-shirt, and a brown mask over his face.
The victim stated that after firing the shots, White turned right (west) onto 17th Ave West and drove away in a hurry.
The victim told police that she made eye contact with White and does not know why he would have fired the gun in her direction.
Police say none of the rounds hit anyone and no damage was reported to vehicles or property.
Detectives are currently processing evidence collected at the scene.
Kejuon Quontez White has an active warrant on file for Aggravated Assault in connection to the shooting. Anyone with information about this incident or the whereabouts of Kejuon White should contact police immediately or Detective Eddy Stewart at 615-384-8422.
This is one of two drive-by shootings that occurred over on Sunday in Springfield. – Springfield Man Shot In One Of 2 Drive-By Shooting Sunday