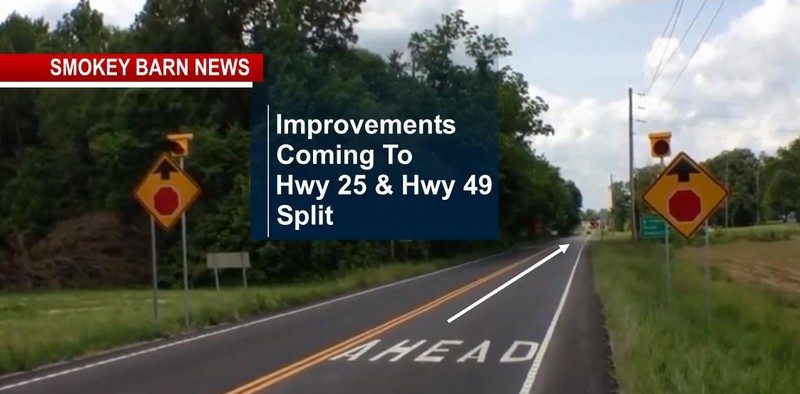 State To Fix Dangerous Hwy 49/25 Intersection
ROBERTSON COUNTY TENNESSEE: (Smokey Barn News) – The Hwy 49/25 split between Springfield and Orlinda is headed for big changes after the State Of Tennessee announced plans to redesign the intersection.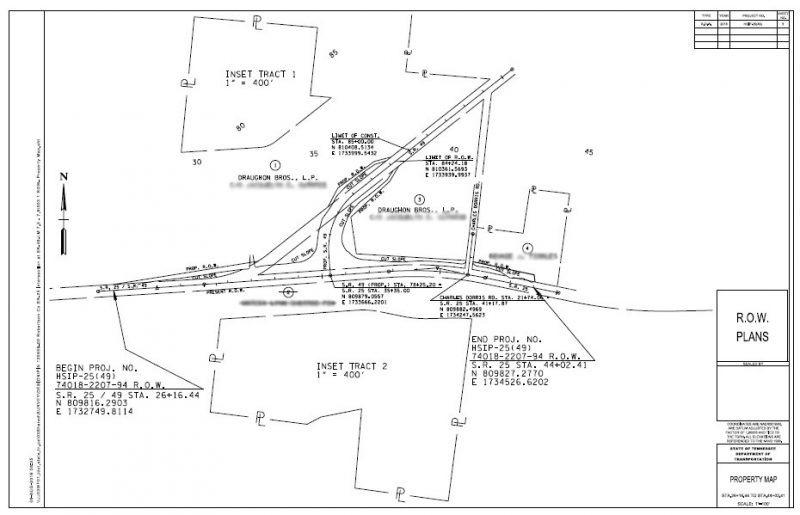 According to Robertson Commissioner Faye Stubblefield, the state reached out to the Robertson County Commission with plans to completely redevelop the intersection.
The board, under Mayor Billy Vogle, received the resolution from the State and quickly voted to approve easements TDOT needed for the improvements.
As you can see in the diagram, (pictured) if you are coming from Springfield, Highway 49 will interconnect with Highway 25 seamlessly. If you want to continue on Hwy 49 towards Orlinda you'll need to make a left turn. Coming back from Orlinda you'll have to stop and lake a right if your target is Springfield.
This will be the second upgrade to the 49/25 split intersection (both state highways) in the last six years. It's one of the more dangerous intersections in Robertson County, only perhaps rivaled by 431 and Lakeview Rd. You may remember back in 2012 Springfield mother Elane Spurlock asked TDOT to do something to improve the intersection after her daughter was almost killed in a head-on crash at the dangerous intersection. TDOT responded to Spurlock's plea with prompt action just weeks after she reached out to them.
Spurlock was elated with TDOT's quick response. As you can see in Smokey's video interview with Spurlock back in 2012 below, bigger signage and flashing lights were added to the intersection which did improve things but it was clear that more could be done.
We asked Spurlock what the most recent plans for improving the intersection meant to her.
"It took me back to April 2012 when our Daughter was hurt in a collision at that intersection.  She was making the left turn going to Orlinda when a car coming West on Hwy. 25 did not stop and hit her head on," Spurlock told Smokey Barn News Monday. "This particular spot has been very dangerous for years.
"I was so Thankful in 2012 (within a month of my daughter's accident) when TDOT did something to correct the seriousness of this intersection. After her accident, I contacted everybody I could think of. God spared two lives there that day and I felt it was time for a correction for everyone's safety. I do say Thank You to Mayor Vogle for whatever part he had in drawing attention to such a dangerous route.
"I personally feel that Hwy. 25 going East or West should be closed off completely and permanently. People seem to pay no attention to the Stop Signs, even when they are flashing.  I am looking forward to the work to begin."
Here is a recent accident at the 49/25 split intersection.
One Lifeflighted Following Hwy25/49 Crash
Tell us about your experiences at this Hwy 25/49 split in comments.
Click Diagram To Enlarge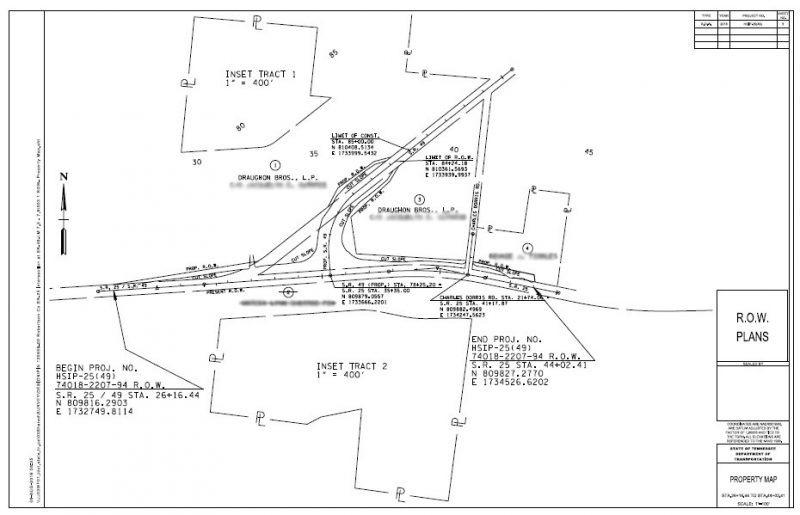 Smokey Barn News (Advertisement)
Smokey Barn News (Advertisement)

We bring you ALL the News in and surrounding Robertson County, Tennessee.