That's A Wrap – Two New Music Videos Filmed In Springfield, Robertson County
SPRINGFIELD TENNESSEE: (Smokey Barn News) – Was it a standoff at the courthouse? Had criminals taken over the city? Needless to say, we got a lot of calls.
Fortunately, we had good news, it was just a film crew producing a country music video. The talented crew brought a lot of cool stuff and made a fun movie. The two-day project was wrapped around the Robertson County Courthouse on the Springfield square starting with a nice collection of vehicles.
REPORT UPDATED: Smokey Barn News has obtained more video and photos captured inside one of the buildings on Main St in Springfield.
Looking at the assortment of vintage vehicles and costuming, the music video is set in time back a few decades. Thank you to everyone that sent in video and photos.
Robertson County's intact historical architecture makes it a popular spot for moviemakers of all types. The artists are the American musical duo Dan + Shay.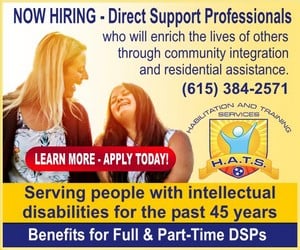 The soaring temperatures and humidity made it rough for everyone and the script called for Shay to do a lot of running. Shay happily did take after take in the sweltering heat.
We'll keep our eyes out for the video when it's released.  For photos of Dan + Shay keep scrolling.
We've also added another music video filmed in Robertson County with many local people and landmarks visible. The video was filmed recently and features a very popular local music artist Chase Matthew. Released just days ago and the video is already approaching half a million views. It depicts life in and around Robertson County.
For more music videos and movies filmed here in Robertson County, just scroll below.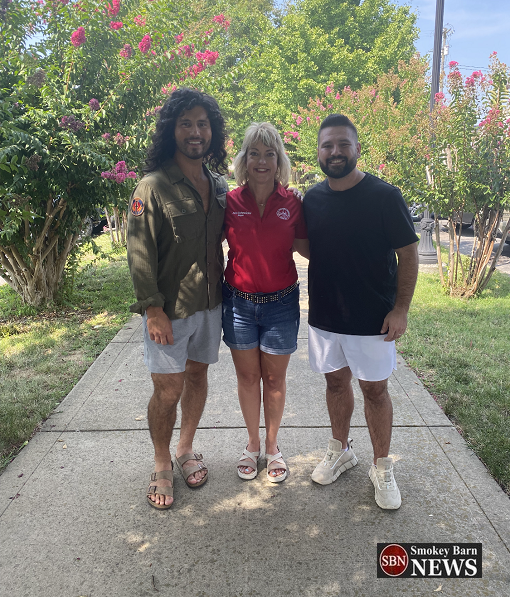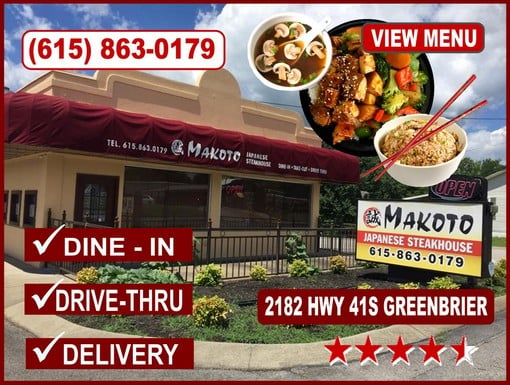 Film Crew Makes It Snow In Springfield
SPRINGFIELD TENNESSEE: (Smokey Barn News) – What do you do when your script calls for snow but there isn't any? Make some. That exactly what a film crew did Thursday night in Springfield.
Someone living in one of the upper lofts around the courthouse may have thought they were seeing things if they glanced out their window at just the right moment.
Apparently the director had a script that called for a picturesque Norman Rockwell background during a gentle evening snowfall.
The crew closed 1st Avenue from 7th  Avenue to 5th and around the Robertson County Court House during the filming. Most of the filming took place in front of the Copper Vault Restaurant. Filming started just after dusk and continued well into early Friday morning.
Other than artificial snow, the crew used special lighting to capture what appeared to be a wintery Christmas atmosphere.
We're told that the crew was filming a commercial for the Tennessee State Lottery.
Robertson County is a popular filming location due to the county's beautifully preserved architecture. For example, some years ago Robertson County made the deliberate choice to restore the Robertson County Courthouse instead of tearing it down and replacing it with something contemporary.
We have added some other filming projects captured in Robertson County below.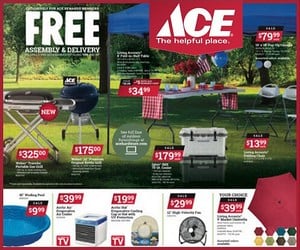 Springfield The Backdrop For Ingrid Andress' Today Show Appearance
SPRINGFIELD TENNESSEE: (Smokey Barn News) – Main St in Springfield's historic district was closed down for a few hours Tuesday evening for a Warner Bros film crew that snuck into town to capture Main Street at night. The footage will be used as the backdrop for County Music singer Ingrid Andress while she performs on the Today Show later this month.
Ingrid Andress, under contract with Warner Brothers Nashville, was in Springfield a few weeks ago filming a music video for her single "More Hearts Than Mine."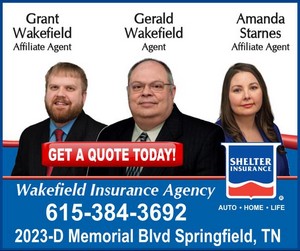 As you can see in Ingrid's music video below, the director parked a piano right in the middle of Main St in Springfield and had her belt out the song. Several locations in Springfield were used in the video including the Depot Bar And Grill, also on Main Street.
The music video opens up with the piano scene on Main St. and Springfield is portrayed as Ingrid's hometown in the song. After a few shots in and around local homes, the crew moved on to the Depot. In fact, the Depot's sign can clearly be seen in the video.
Capturing the video footage for Warner Brothers Tuesday evening were two local brothers, Sam and Jay Siske. Sam and Jay tell Smokey Barn News that they grew up in Ridgetop Tennessee, so if you know the Siske brothers, be sure to say hi in comments.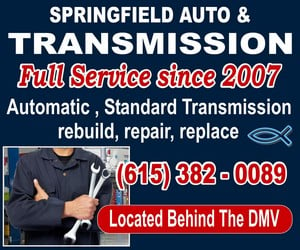 On July 18th Ingrid will perform on the Today Show recreating the opening scene on Main St depicted in her music video.  That's what Sam and Jay were doing Tuesday night, capturing the footage to be displayed behind her while she performs on the show.
According to Ingrid's website, she's from Denver, Colorado and currently signed to Warner Brothers Nashville/Atlantic Records. Rolling Stone has applauded her "honest and heartbreaking" lyrics that she pairs with a vocal delivery described by The New York Times as 'steady, calm, alive.'"
Be sure to tell us what you think of her single and how many landmarks you identified in her video. We have added her Visualizer below her standard music video. It clearly shows Springfield's Main St.
Billy Ray Cyrus Continues Filming Series In Springfield Tuesday
SPRINGFIELD TENNESSEE: (Smokey Barn News) – It was hard to miss, a gigantic whale on wheels, 200 people and cameras engulfed the Springfield Square Tuesday.
It was Billy Ray Cyrus in town again filming for a new comedy series set to debut in 2016. If you recall Smokey brought you the news on Billy Ray filming on the square back in 2012 and again this past November.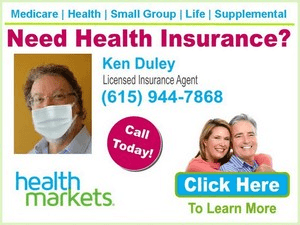 Scroll down to see Smokey's coverage of Billy Ray overt eh past couple of years.
November 3, 2015, Billy Ray Cyrus In Greenbrier Filming Comedy Series
GREENBRIER TENNESSEE: (Smokey Barn News) – On Tuesday, CMT film crews were in the Robertson County area filming a comedy series called "Still The King" a CMT comedy that stars Singer/Actor Billy Ray Cyrus.
View a short trailer of "Still The King"
Still The King is scheduled to debut early 2016. Cyrus plays the role of Vernon Brown — aka Burnin' Vernon — a washed-up, a scandal-ridden, one-hit-wonder who is kicked out of country music but emerges  20 years later as an Elvis impersonator.
During a drunken bender, he is sentenced to return and perform community service after crashing into an old country church outside of Nashville. Vernon pretends to be the congregation's new minister and later discovers that he has a 15-year-old daughter he's never met.
Cyrus serves as executive producer and writer of Still the King by Hideout Pictures.
October 7, 2012 – Billy Ray Cyrus In Robertson County Filming Pilot 
Billy Ray Cyrus was in Springfield at the Robertson County Courthouse Sunday, Oct. 7th filming part of a pilot called STILL THE KING. (Billy Ray is the father of Miley Cyrus AKA Hannah Montana)
Smokey Barn News January 22, 2014 Springfield, Tenn.
VIDEO: Nashville Series Films In Springfield
(See Update on female actress's identity)
Film crews for the ABC TV Series 'Nashville' were filming on location in Springfield today. The television show is a musical drama about the fading stardom of a country music star named Rayna James played by Connie Britton and her conflict with a rising teen star named Juliette Barnes played by Hayden Panettiere. Guitarist Deacon Claybourne played by Charles Esten is caught in the middle. At right, Diane Goodman (bookkeeper for Springfield Drugs) was in Springfield Drugs today while they were filming. She told Smokey she was nervous about how to take the photo but Charles kindly took the photo for her with her camera.
UPDATE: Female actress identified. As a result of a tip from a Smokey reader, we have learned that the actress playing opposite Charles Esten is Charlotte Ross. You may remember her from Days of our Lives. She was a cast member on Days of our Lives from 1987-1991, See more on Ms. Ross on Wikipedia
Smokey Barn News, November 21, 2013 Springfield TN
Singer-songwriter Kip Moore was in Springfield Thursday filming a music video.
Several of his singles have done well on the charts. "Somethin' 'Bout a Truck" hit number 1 on Hot Country Songs. We believe the filming in Springfield is for his upcoming new single "Young Love".
Johnny Cash and Kris Kristofferson filming on the Robertson County Courthouse Square…
Here's a link to an old news report on the filming of  "The last days of Frank & Jesse James" Filmed in Springfield TN starring Johnny Cash and Kris Kristofferson. (Click here)
Lady Antebellum filmed a music video in Springfield for their new song "Goodbye Town" back on March 23, 2013.  Smokey filmed them in production, (SEE Smokey's short exclusive Video news report of their PRODUCTION below FIRST) then watch the NEW Music Video directly below:  Springfield TN is in much of the music video.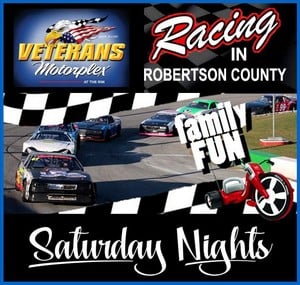 Smokey Barn News, March 23, 2013
Country pop music group Lady Antebellum was in Springfield Saturday shooting a music video for their next album.
VIDEO
Movie 'Jug Face' Filming In Springfield TN
MORE FILMING LOCATIONS CLICK HERE
Mobile: To See The Latest Stories or to share this article, scroll below