Sponsored Business Spotlight
TriStar NorthCrest: Take The Lung Cancer Quiz, Screening Could Save Your Life
SPRINGFIELD TENNESSEE: (Smokey Barn News) – November is Lung Cancer Awareness Month, but TriStar NorthCrest is working year-round to diagnose and treat lung cancer in our patients. This includes our Lung Nodule program at TriStar NorthCrest Medical Center.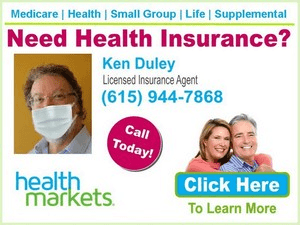 When patients are admitted to the ER at TriStar NorthCrest, they often need to have CT (or X-Ray) scans to determine the best treatment plan. However, these scans also play a vital role in helping with the early detection of lung cancer.
Read more about how this program is helping patients. – "Shelbyville man lives life to the fullest thanks to proactive lung cancer screening" Read more…
Screening – Take the Quiz!
TriStar NorthCrest Medical Center offers a lung cancer screening program for those who qualify. Take the quiz to see if you should get screened.
For more information and to find out if you qualify talk to your primary care provider.
Mobile: To See The Latest Stories or to share this article, scroll below