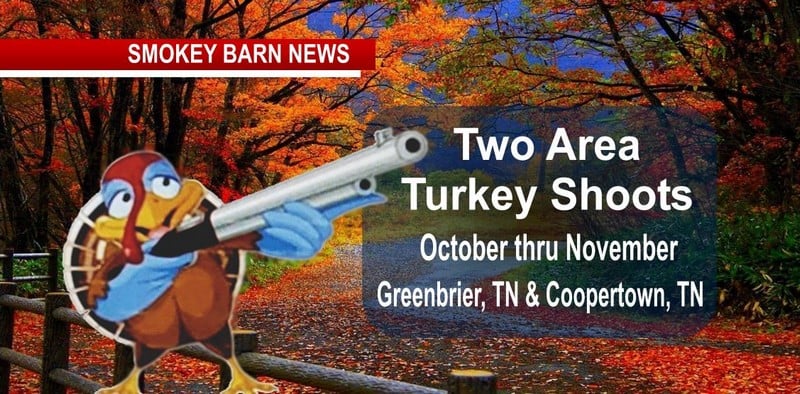 Two Area Fall Turkey Shoots Starting October In Robertson Co.
ROBERTSON COUNTY TENNESSEE: (Smokey Barn News) – The Greenbrier American Legion Post 45 and the Coopertown Men's Club would like to invite everyone out to their annual Turkey shoots starting in October. There will be prizes, raffles along with food and refreshments. We have provided the full details below.
Greenbrier American Legion Post 45 Annual Turkey Shoot
American Legion Post in Greenbrier, TN (MAP) will be holding their annual traditional turkey shoot on Saturdays starting October 1st from 8 AM to 12 noon through November 26the from 8 AM to 12 noon.
Stock guns only. No custom guns or barrels over 36″. Prizes include but not limited to: Turkey, Bacon and Ham. Hot and cold refreshments will be available.
*Proceeds assist local veterans and the Greenbrier American Legion Post 45.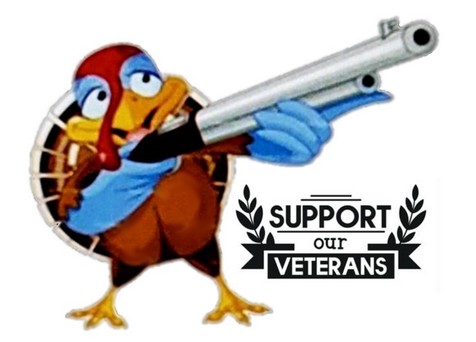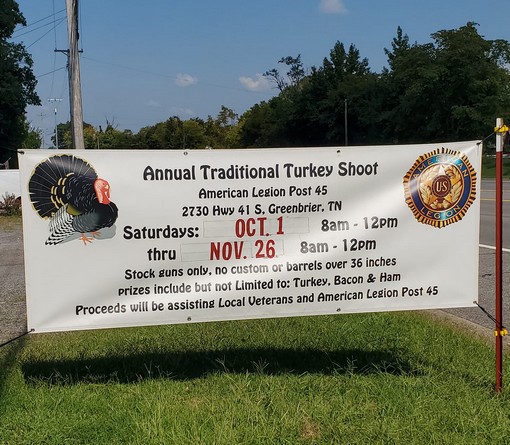 Coopertown Men's Club Annual Turkey Shoot
The Coopertown Mens Club will be holding their annual turkey shoot on Saturdays beginning October 22nd from 8am to 2pm through November 19th from 8am to 2pm at the Elelmentary school across from city hall (MAP) Directions: From Highway 49 turn onto Burgess Gower Road at the elementary school 2560 Burgess Gower Rd across from City Hall.
• Turkey shot $4 each for $20 gift card
• Ham shot $7 each
• 12, 16, 20 and 410 shells provided
• No outside ammunition allowed
• We have shotguns available for use if needed
• Academy Sports gift card for Remington 1100 Semi Auto 12 gauge shotgun. Raffle tickets $1
• Breakfast, lunch and soft drinks available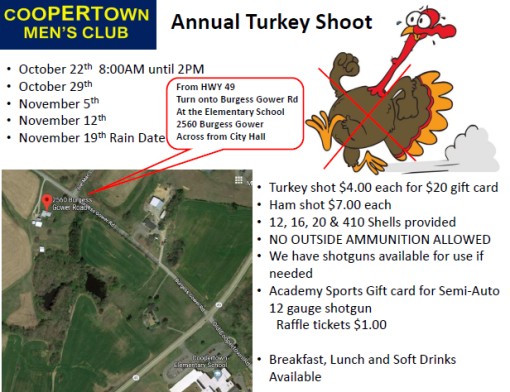 MORE FALL FUN –> SAVE THE DATES!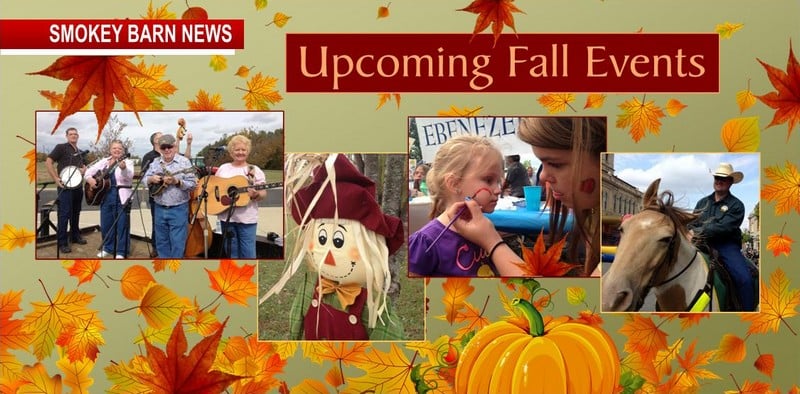 Mobile: To See The Latest Stories or to share this article, scroll below