Two In Custody Following Police Chase In Stolen Truck
COOPERTOWN TENNESSEE: (Smokey Barn News) – Two people are in custody this evening, both facing charges from three separate agencies following a police chase on Hwy 49 Friday afternoon.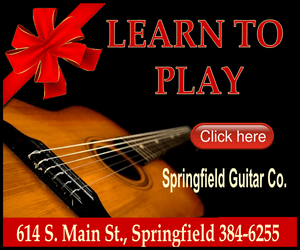 According to Coopertown Police Chief Laurence Dennis, the incident started just before 4 pm Friday afternoon when a pickup truck was reported stolen from the Douglas Amoco Station on Hwy 431 and 257/Mt Zion Rd. MAP
According to Chief Dennis, he received a report that the vehicle was heading up 257 towards Hwy 49 with the victim in another vehicle following calling in their position. The Robertson County Sheriff's Office, the Tennessee Highway Patrol and Coopertown Police were now searching for the vehicle.
Chief Dennis told Smokey Barn News that he set up on Hwy 49 at York Rd and Ewell Elliott Rd. MAP Minutes later the vehicle passed by Dennis and he began a pursuit.  The vehicle turned on York Rd and Chief Dennis followed.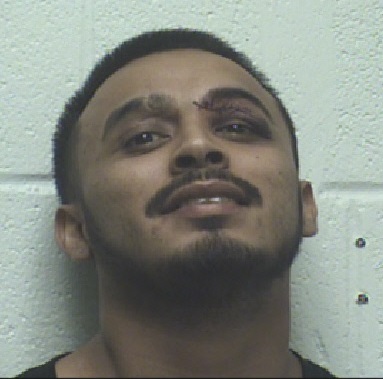 The suspects, now identified as Juan Ramirez, 26, of Nashville and Destiny Newcomb, 18, also of Nashville, then pulled into the front yard of a home and started spinning around in a yard. The suspects then came back out heading straight for Dennis' patrol vehicle almost hitting it. Chief Dennis said he had to swerve his vehicle to avoid a collision.
Chief Dennis said he turned around and re-engaged his pursuit, now heading back toward Hwy 49. The suspects then appeared to be trying a shortcut to Hwy 49 cutting across a grassy field. Not knowing the area, Dennis said, the suspects encountered a large depression or ditch that stopped the pickup cold injuring the suspects.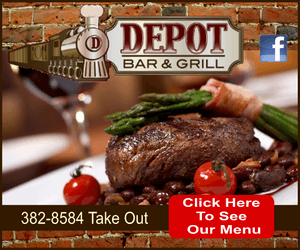 With the truck spewing steam from the radiator, the male suspect (the driver) and a female, both darted from the vehicle on foot. For Chief Dennis, it was now a foot pursuit.
The two suspects headed west on Hwy 49 with Chief Dennis behind them. Dennis caught up with the male suspect and was able to take him into custody after the use of pepper spray. The female continued running but was quickly apprehended by citizens who detained her until Officer Roesler with the Coopertown Police Department arrived and took her into custody.
According to Chief Dennis, the two suspects will now be facing numerous charges from three separate agencies, Coopertown Police, The Robertson County Sheriff's Office and the Tennessee Highway Patrol. Dennis added that the Ramirez will also be facing drug charges.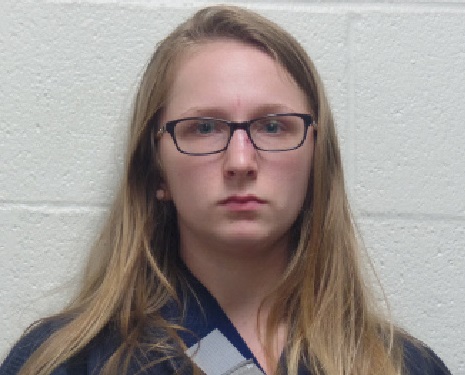 Ramirez faces evading arrest (felony), reckless endangerment, (felony), simple poss sch vi/casual exchange, vandalism and driving on revoked/suspended license. His bond was set at $34,500.
Newcomb faces evading arrest $2,500.
Both will likely be facing more charges from Robertson County.
The two suspects were both taken to NorthCrest for treatment and then be transferred to the Robertson County Detention Facility in Springfield. Chief Dennis said the truck will likely be totaled.
According to Chief Dennis, the owner of the pickup said he had just paid off the truck.
Both suspects had warrants out of Davidson County, Dennis said.
We are waiting for officials to release the names of the two suspects.
Photos and video captured by Matthew Darks.

Smokey Barn News (Sponsor/Advertisement)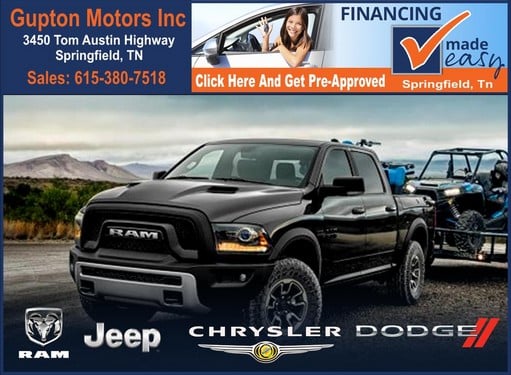 We bring you ALL the News in and surrounding Robertson County, Tennessee.