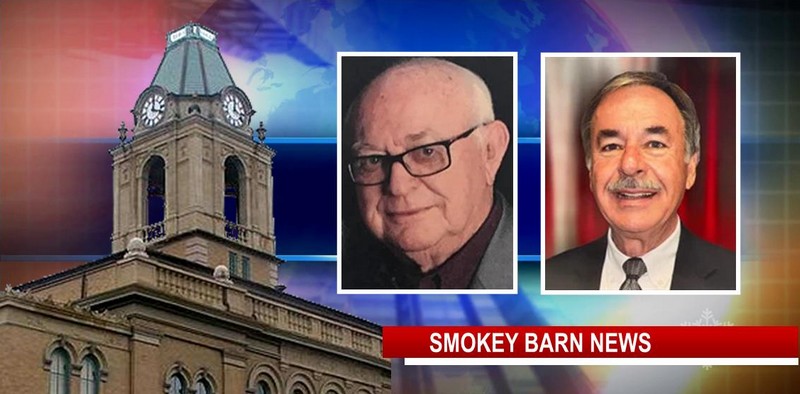 Two Robertson Govt. Officials Pass Away, Both Men Leaving Incredible Legacies
ROBERTSON COUNTY TENNESSEE: (Smokey Barn News) – Two Robertson County government leaders and long-time public servants have died, both passing just one day apart. On January 9th cancer claimed the life of Donald Lee Eden, a Robertson County Commissioner for District 2 for 12 years, he was 75, and former Mayor Of Robertson County Roy Apple passed the very next day, he was 82.
Former Robertson County Mayor Howard Bradley offers some perspective on the incredible careers of both men followed by an expanded look at their history in public service.
"The Robertson County community was saddened this week to learn of the passing of two impactful leaders in our recent history. Mr Roy Apple served two terms,1994 to 2002 as county executive (mayor), after serving 20 years on the school board. During Mr. Apple's tenure, our county saw significant growth. The E911 system was created, and the old Jesse Holman Jones Hospital was converted into the county office building. After leaving office, Mr. Apple chaired the regional Workforce Essentials board. He was a man of high integrity who always placed the interest of the community above his own. Although Mr. Apple and I were opponents in the election of 2002, there was never a harsh word exchanged. We were friends before, during, and after the election.
"The community also lost Commissioner Don Eden to cancer. Don served on the commission for 12 years, after serving many years as chair of the Industrial Development board. I worked with him closely in both capacities. He was supportive of every major initiative that I brought to the commission as mayor. He worked for the creation of the Stokes Brown Library, Highland Crest College, the county growth plan, our admission to the Metropolitan Planning Organization, and other projects too numerous to list. We owe a tremendous debt to both these men who gave so freely of their time and skills. They will be missed." Howard Bradley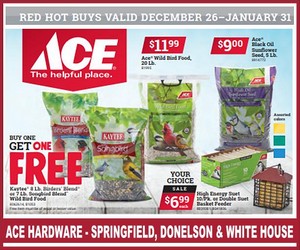 Obituary and expanded history: Donald Lee Eden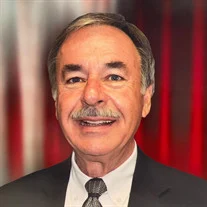 Donald Lee Eden, age 75, of White House, peacefully went home to be with his Lord and Savior surrounded by his loving family on Sunday, January 9, 2021. He was born June 1, 1946 in Springfield, TN to Oscar Lee & Mable Rose Eden. He grew up in the Owens Chapel area and was a 1964 graduate of East Robertson High School. He was a 1967 graduate of Cumberland University with an Associate of Arts degree. He was a 1969 graduate of the University of Tennessee-Knoxville with a Bachelor of Agriculture Science degree and a member of Alpha Gamma Rho Fraternity. He proudly served his country in the U.S. Army 5th Special Forces SPC5 in Viet Nam from May 8 1970-April 8 1971. He was the Founder and President of EUSCO, Inc. from 1972 until his retirement in 2004 and served on the National Truck Equipment Association Board. He was a member of White House First United Methodist Church for 49 years where he served on and chaired numerous committees, taught Sunday School, sang in the choir, was a lay speaker and member of the Laymen's Club. He also served the United Methodist Church on several district committees. He was a Founding Member of the White House Chamber of Commerce and past President. He was named White House Citizen of the Year in 1994. He was a former board member of the Robertson County Chamber of Commerce and past Chair. He was a Founding Member of the Robertson County Industrial Board and chaired the Robertson County Growth Committee. He was a Farmers Bank Board Member from 1995-2020. He currently served as a Robertson County Commissioner for District 2 for 12 years. As commissioner, he chaired the EMS Committee and Personnel Committee and served on the Solid Waste Committee, Audit Committee and Law Enforcement Committee. He enjoyed officiating weddings in his capacity as County Commissioner. He was also a big supporter of Robertson County Drug Court and Robertson County Schools. He was a member of the Lions Club and Rotary Club. He loved fishing, hunting, farming, working with his hands and tools, the Titans and the Vols but most of all he loved being with his family. Faith, family and service were the epitome of his character. He loved the Lord, loved his family and served his community well. He is preceded in death by his parents; sister, Doye James. He is survived by his loving wife of 50 years, Sherry Eden, White House, TN; son, Donnie (Mandy) Eden, Greenbrier, TN; daughter, Kim (Mark) Reid, White House, TN; brothers, Joe (Mary) Eden, Springfield, TN and Randall (Bobbie) Eden, Cross Plains, TN; 4 grandchildren, Christian Reid, Carson Reid, Abby Eden, and Gracie Eden. The funeral service is scheduled for Saturday, January 15, 2022, at 2 pm in the Fellowship Hall of White House First United Methodist Church with Rev. Randy Brown officiating. Interment will follow in White House Memorial Gardens with military honors. Visitation with the family will be held Friday, January 14, 2022, 4-7 PM, and Saturday, January 15, 2022, 11 AM until the hour of the service at First United Methodist Church Fellowship Hall. In lieu of flowers, the family asks that you make a donation in Don's memory to your favorite charity. The family also requests to please wear a mask during visitation to help keep our mother healthy. ARRANGEMENTS ENTRUSTED TO AUSTIN & BELL 533 Highway 76 White House, TN 37188 (615)672-5000 www.austinandbell.com
Obituary and expanded history: Roy Anderson Apple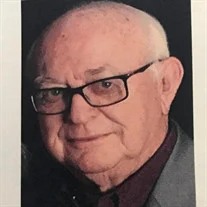 Roy Anderson Apple (age 82) of Greenbrier, TN passed away on January 10, 2022. He is preceded in death by his wife Ruth Apple.
Apple started his career as a Buyer for Harvey's department store and then an owner of a small Motel in Nashville. He served in the United States Army Reserves from 1962-1968. He worked for the DuPont Company from 1964-1986 in a variety of management roles. From 1987-1993, he worked as a manager at the Old Hickory Credit Union. He served on the Robertson County Board of Education from 1974 to 1994. In 1994, he was elected County Executive for Robertson County and served until 2002. He also joined the board of Directors of Workforce Essentials Inc in 1998 and became the Chairman of the Board in 2000 and served in that capacity until his death.
He was a member of the Hillcrest Church of Christ.
He is survived by his Sister, Leona Head of Goodlettsville, TN, Daughter Jennifer (Jeff) Bedwell of White House, Sons Craig (Wynne) Callis of Hendersonville, TN, Todd (Grace) Apple of Tampa, FL. Grandchildren Jenny (Owen) Slaughter of Goodlettsville, TN, Katie (Bryce) Davidson of Columbia, TN, Jordan (Taylor) Bedwell of Portland, TN, Jeffrey Bedwell of White House, TN, Annie (Mike Perkins) Apple of Philadelphia, PA, Jacob Apple of San Francisco, CA. In addition, he had 6 great-grandchildren, brother-in-law Raymond Hill, and many nieces and nephews.
A service will be held at the Austin and Bell Funeral Home in Greenbrier, TN on Friday, January 14, 2022, at 11:00 am with visitation from 9:00 am-11:00 am. Friends are welcome to attend. Burial to follow at Springfield Memorial Gardens, Inc. In lieu of flowers, please consider making donations to the Greenbrier Historical Society in his name. Austin & Bell Funeral Home Greenbrier, 2619 Hwy 41 S., Greenbrier, TN is in charge of arrangements
Mobile: To See The Latest Stories or to share this article, scroll below