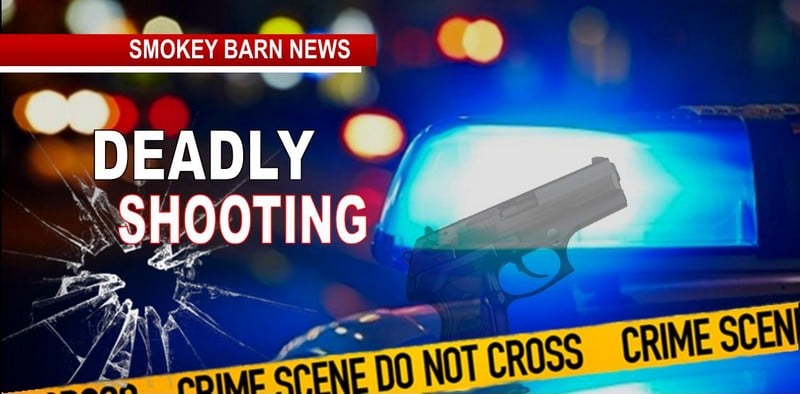 Two Shot, One Dead In Officer-Involved Shooting In Clarksville
REPORT UPDATED
CLARKSVILLE TENNESSEE (Smokey Barn News) One person is dead and another injured following a shooting incident in Clarksville Saturday night.
Around 8:15 p.m. this evening, Clarksville Police responded to a domestic call in the 1000 block of Hedge Apple Drive MAP where a female victim had been shot. According to Clarksville Police, when officers arrived, a male suspect opened fire on the officers. The officers returned fire, hitting the suspect, and he succumbed to his injuries, according to Clarksville Police.
At this time, the Clarksville Police Department is awaiting the Tennessee Bureau of Investigation to respond and take over the investigation. According to Clarksville Police, no Officers were injured during the incident.
The female victim was transported to the hospital and her condition is unknown.
UPDATE: TBI Takes Over The Investigation..
According to a release from the TBI, Just after 8:00 p.m., officers with the Clarksville Police Department were dispatched to a residence in the 1000 block of Hedge Apple Drive in reference to a domestic disturbance involving a shooting. Upon arrival, officers encountered a male subject who reportedly came out of the home and fired shots. Officers returned fired, striking him.
The man, identified as 55-year-old Adonis Traughber was transported to a local hospital, where he later died. No officers were injured during the incident. The investigation remains active and ongoing as agents work to gather any and all relevant interviews and evidence.
Throughout the process, investigative findings will be shared with the District Attorney General for his further review and consideration. The TBI does not identify the officers involved in these types of incidents and, instead, refers questions of that nature to their respective department to answer as it sees fit. As a reminder, the TBI acts solely as fact-finders in its cases and does not determine whether the actions of an officer were justified in these types of matters. That decision rests with the District Attorney General requesting TBI's involvement.
Mobile: To See The Latest Stories or to share this article, scroll below