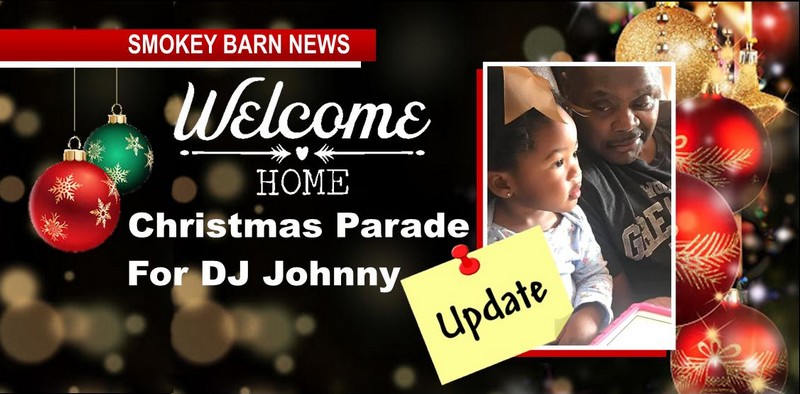 Update On DJ Johnny, Benefit Christmas Parade Planned 
SPRINGFIELD TENNESSEE: (Smokey Barn News) – We have an update for you on the progress of DJ Johnny following his stroke last August. He's now home.
To celebrate his miraculous recovery, a special Welcome Home Christmas parade will be held for Johnny and his family this Sunday, December 27th.
Johnny's wife Lynell told Smokey Barn News that DJ Johnny is traditionally known as the singing/D-J-ing life of the party, going every year to the NHC Nursing home, (long before his father-in-law was a patient) with his band and sing to share happiness with the patients in addition to spinning the disks at Weddings, schools, birthday parties and Company Businesses. Now it time for us to show him some love.
According to Johnny's family, he is currently on a waiting list for outpatient rehabilitation with a possibility of an opening in January.
Johnny's daughter Ashley Nicole tells Smokey Barn News, "Miracles really do happen & My father is a walking miracle! On the day of my father's massive stroke due to COVID-19, the neurology team at Vanderbilt told my family that the chances of my father surviving the stroke were very slim. The chances were so slim that he even flat-lined three times within three days.
"In order, to increase my father's chances of life he had to have a procedure called a Craniectomy, which is used to release excessive swelling of the brain. My father was also placed on a ventilator and he required a feeding tube for nutrition. During the week of my father's Massive stroke; My mom, My sister, and I were called in to meet with the neurosurgeon that performed my father's surgery. We had to meet in order to make a decision to either resuscitate or not resuscitate, due to my father's condition.
"During the meeting, the neurosurgeon had an image of my father's CT scan. The neurosurgeon described my father's brain as being an apple, he said the entire left side of Johnny's brain is dead and has no activity as displayed on the CT scan, he went on to say eventually the same will occur to Johnny's right side of his brain and that will cause him to be completely brain dead. With that information in mind. As you can imagine my mom, my sister, and I were in disbelief. We were heartbroken. All we knew to do was pray and pray hard. Not only did we pray but our entire community prayed for my father.
"With prayer, my father's brain cells are regenerating and creating new cells. So, what was completely black on the left side of his CT scan is now showing activity. During this COVID-19 pandemic, we can't lose faith, because I'm here to tell you miracles really do happen.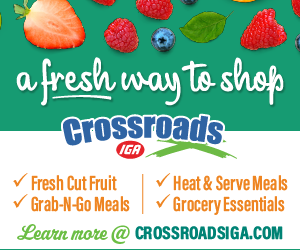 "He is currently stable but has trouble communicating his needs due to the part of the brain that was affected by the stroke. He is currently able to feed himself and provide most activities of daily living for himself. He has one more major surgery that has been placed on hold due to COVID-19. He is unable to receive speech & physical therapy due to the cost. We are having faith that he will gain his independence," said Ashley.
"We are head over hills with hospital bills," Lynell said. "I have applied for Medicare and am waiting for an answer. Even though he had rehabilitation in two hospitals, it's not enough. I'm currently doing all I can for occupational therapy. He does need speech, upper occupational therapy, and physical therapy as well."
Upcoming Welcome Home Benefit Parade
(donations will be accepted for ongoing medical expenses)
A Holiday Welcome Home Benefit Parade for DJ Johnny Gardner is scheduled for Sunday, December 27 at 2 PM at the Martin Luther King Jr Park located at 2623 S. Main St., Springfield. The parade will start promptly at 2 PM and the lineup will begin at 1:15 PM. For more info contact Sharon West at 615-939-8046.
Monetary gifts will be accepted in a donation basket to help with ongoing medical expenses.
Parade route:
"The parade route will go from Martin Luther King Park and go by DJ Johnny's house and turn in his wrap around drive and drive around DJ Johnny's house as he views from a wheelchair on his porch.
Dj Johnny is a well-loved and respected man that has served as DJ to many Robertson county student functions including our parade at Veterans Motorplex for the 2020 graduating Greenbrier High School students earlier this year." Jerry Criswell, owner of Veterans Motorplex at the Rim.
Related Stories:
Published August 19, 2020 –
Update: DJ Johnny In Recovery, Now Standing Up
Published August 3, 2020
Popular Disc Jockey "DJ Johnny" Hospitalized
Robertson Family Hit Hard By COVID-19