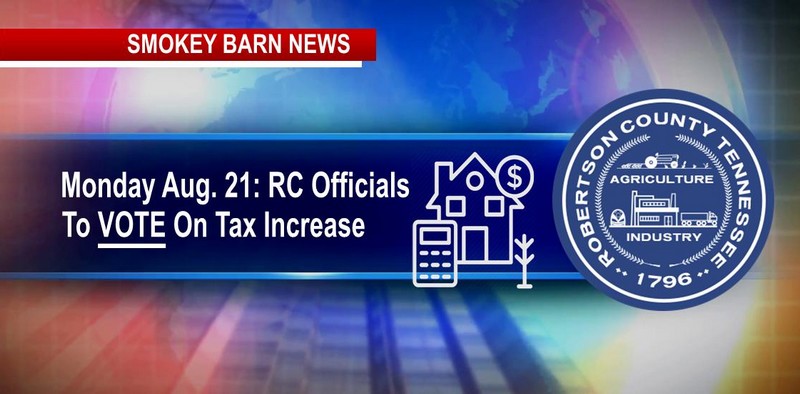 Vote Set For Monday: Property Tax Increase (Robertson)   
ROBERTSON COUNTY TENNESSEE: (Smokey Barn News) – On Tuesday Robertson County leaders held a hearing to talk about a property tax increase. Members of the community attended the meeting which was recorded. (SEE VIDEO BELOW)  On Monday, August 21, 2023 the Commission will vote on the tax increase.
Smokey Barn News has added a copy of the budget and the meeting agenda for your perusal which we recommend you read after watching the video of Tuesday's hearing below.
THE VOTE:
WHEN/WHERE: MONDAY, AUGUST 21, 7:00 P.M. Robertson County Commission Meeting. Location: Juvenile Courtroom on Brown Street, Springfield, TN.
The following is a link to the video of Tuesday's Public Hearing about the proposed tax increase, August 15, 2023:
August 21, 2023 Meeting Agenda:
To view the FULL Robertson-County-TN-County-Comm-Meeting-August-21-2023-Agenda-and-Budget-Prop-Tax-Resolutions-FY2024.pdf —> Click Here
2024 Proposed Budget
To view the FULL Robertson-County-TN-Proposed-FY2024-Budget-Scheduled-for-Approval-on-August-21-2023.pdf —> Click Here
Mobile: To See The Latest Stories or to share this article, scroll below