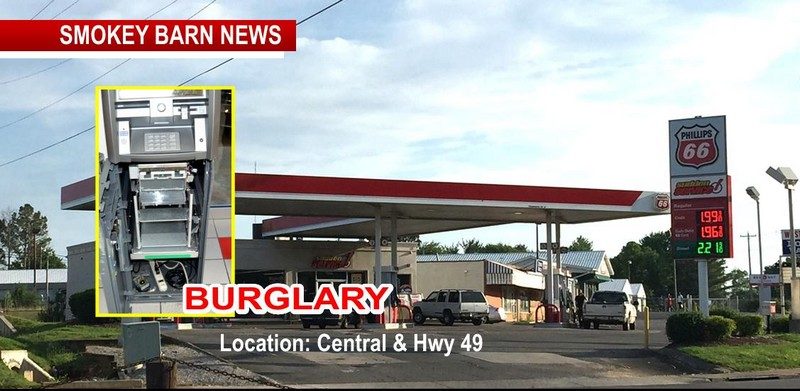 Was A Gas Station Burglary Wed The Work Of Professionals?
SPRINGFIELD TENNESSEE (Smokey Barn News) – Springfield Police Detectives are calling an early morning burglary at a Sudden Service Store the work of professionals.
The business is located on the corner of Central Ave and Hwy 49 in Springfield. MAP
Police say that around 2am Wednesday morning the Sudden Service was targeted with one goal in mind, cash, said Detective Charles Consiglio with the Springfield Police Department.
Detective Consiglio went over the odd facts of the case with Smokey Barn News. First, the front and back door locks were removed and one was disassembled completely. Why both the front and back door locks were compromised remains unclear Consiglio said, but he theorized it was done to have two exit routes if police arrived.
After getting inside the business the thieves went for the managers office where they deactivated the alarm system. Then they made their way to the video security recorder (DVR), cut all the wires and removed the DVR completely so police have no video of the burglary.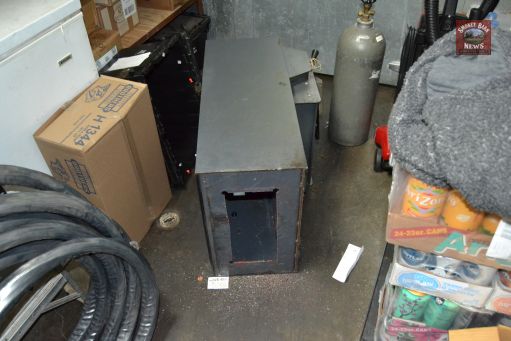 Now free to take their time, the thieves made their way to a safe behind the counter and moved it to the back of the building. Once at the back of the building, they used a cutting wheel and removed the bottom of the safe which contained the night drop.
After the cutting open the safe the thieves moved on to the ATM. Once again using the cutting tool the thieves were able to gain access to the cash boxes inside the ATM.
Just as before, once the cash boxes were removed from the ATM the thieves took the metal boxes to the back of the building where they (once again) used the cutting wheel to open the boxes.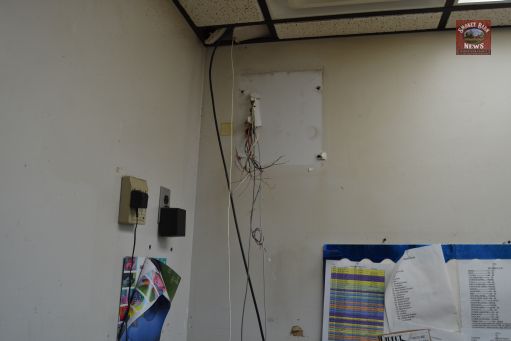 "These guys didn't go in with the intent to steal beer, cigarettes or product, they had one intention and that was to get money. Nothing else was taken except cash. Change was scattered all over the floor, they didn't want that, they wanted paper money," Consiglio said.
Consiglio said that the thieves did accidentally leave some evidence behind which in now being processed. Some of that evidence has been sent to the TBI Crime Lab for evidence extraction.
Police are eager to solve this crime so if you have any information you are encouraged to call Springfield Police at 615-384-8422. To provide anonymous information contact Crime Stoppers at 615-382- 3799.

Smokey Barn News (Sponsor/Advertisement)


We bring you ALL the News in and surrounding Robertson County, Tennessee.