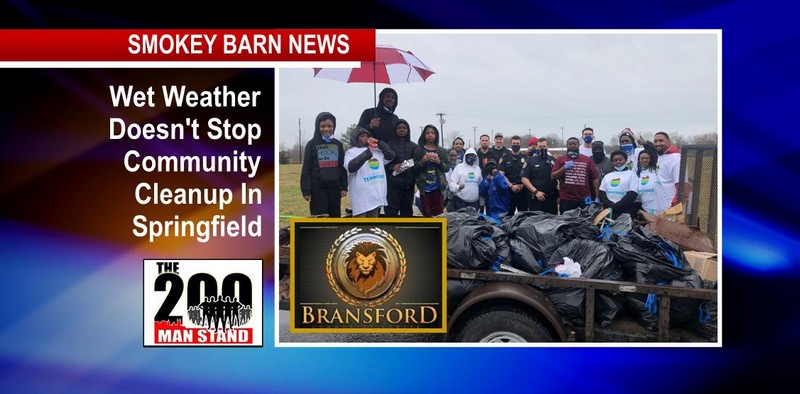 Wet Weather Doesn't Stop Community Cleanup In Springfield
SPRINGFIELD TENNESSEE: (Smokey Barn News) – Team USA's community cleanup in Springfield on Saturday was a huge success, in spite of the weather, according to the event promoters.
Their goal was simple. Clean up the city. The 200 Man Stand two-hour community cleanup started at the Bransford Community Center and proceeded through the Bransford neighborhood from 11 AM to 1 PM.
"The rain did not stop friends from picking up trash along 17th Ave. W., South Main Street, Nineteenth Ave. W., and John L. Patterson Street," according to Team USA Nashville.
In an effort to stay engaged in the Middle Tennessee community, Team USA Nashville decided to host a Springfield neighborhood community cleanup with The 200 Man Stand with the idea of hosting a sanctioned Team USA Kickboxing competition for local kickboxers in the City of Springfield in May 2021.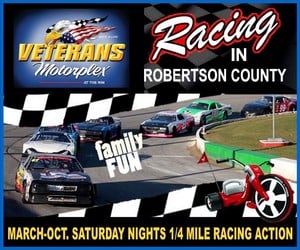 "Thank you to the neighbors that supported and participated in the cleanup. Thank you to the Bransford Community Center Board of Directors, Alderman Trotter, The 200 Man Stand, the Robertson County Chamber of Commerce, Team USA Nashville, Keep Tennessee Beautiful, Team USA Kickboxing, the Springfield Police Department, and iCare for their support and participation in this cleanup.
A special thank you as well to the Penny Gang for advocating financial literacy to young adults and for their great work of providing barbecued hot dogs, steak and bologna along with chips and a soda for a donation as little as one penny to participants and spectators today.
Just two weeks ago the organizer of The 200 Man Stand named Otis Carter IV helped complete the largest kickboxing competition in Nashville and the state of Tennessee history through a USA national promotional company Otis is a part of called Team USA Nashville. Team USA Kickboxing hosted its national championships at the Millennium Maxwell House Hotel in Metrocenter where 239 fighters from 29 states competed to join Team USA Kickboxing's national team.
"We are excited to see so many organizations wanting to connect to participate in a fun activity that will help strengthen relationships within the Bransford community," explained Team USA Nashville member Otis Carter IV.