White House Home Total Loss After Early Morning Fire Sunday
WHITE HOUSE TENNESSEE: (Smokey Barn News) – A White House area home is a total loss after a fire tore through the structure early Sunday morning.
The first call went out just after 5 AM that a home located in the 3700 block of Pleasant Grove RD had ignited. MAP
The home was fully engulfed when firefighters from Cross Plains, White House City, and the White House Community Volunteer Fire Department arrived. The Robertson County Emergency Management Agency provided additional manpower.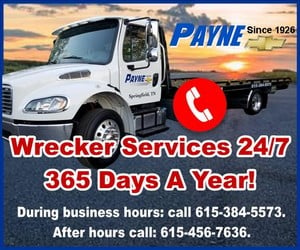 Robertson County EMS and Rehab 83 were on standby with emergency medical assistance if needed as well as water and refreshments for firefighters.
According to Cross Plains Fire Chief Tommy Jackson, the home is a total loss and the cause of the fire is still under investigation. The residents were not home at the time of the fire and no injuries were reported including first responders. PHOTOS: CPFD WHCVFD