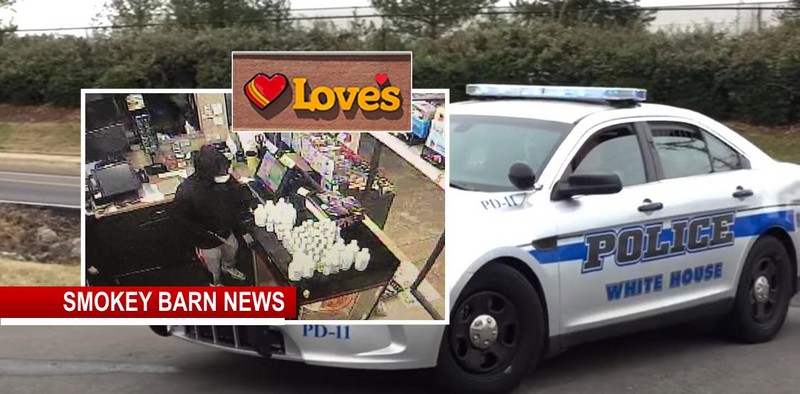 White House Love's Truck Stop Robbed In Two-State Crime Spree
UPDATE: White House Police have released a video they say captures the two suspects. The video has been added below.
WHITE HOUSE TENNESSEE: (Smokey Barn News) – In a crime spree that started in Kentucky, two men (wearing N95 masks) entered the Love's Truck Stop in White House, brandished a knife and demanded money.
According to White House Police, the two suspects (pictured) first allegedly robbed a store on Franklin Kentucky, then a gas station in Portland at Hwy 31 and 52 before arriving at the Love's Truck Stop around 4:46 am.
When the suspects reached White House they entered the Love's Truck Stop. One of the men selected a soda and headed to the counter. At the counter, he asks for two packs of cigarettes. The clerk then places the cigarettes on the counter.
Police say the other suspect then went around the counter and approached the clerk with a knife while grabbing an undisclosed amount of cash from the register.
The manager, hearing the commotion and the clerk scream, came out onto the floor and confronted the suspect with the knife. In the process, the manager was elbowed or punched in the face.
The suspects then left the building with the cash and those two packs of cigarettes, heading south on I65.
Millersville Police did spot the vehicle moving at a high rate of speed on the Interstate but were unable to apprehend the suspects. The vehicle continued on, heading towards Nashville.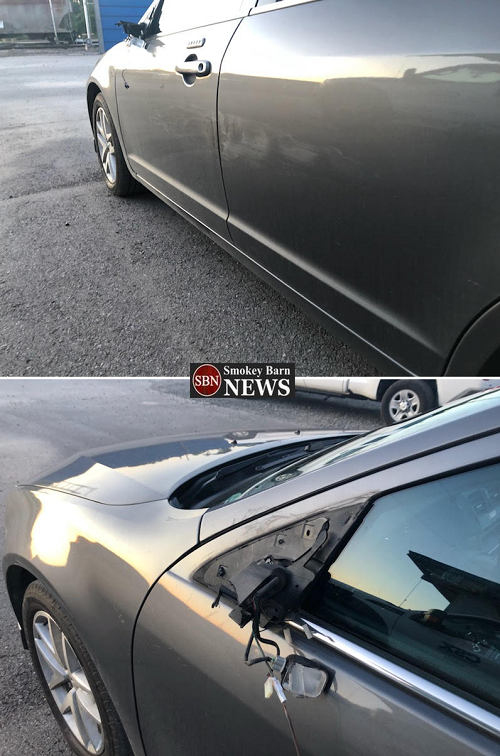 The vehicle description released by authorities is a Maroon Pontiac G6.
The manager that was hit in the face was injured but is expected to be OK.
According to authorities, the fleeing suspects sideswiped a vehicle on I-65 in Goodlettsville as they made their escape. The driver says he was in the slow lane beside another vehicle in the fast lane when the suspect's vehicle (moving at a high rate of speed) slipped through the middle, taking off his driver's side mirror and scraping the side of his car.
If you have any information about this crime you are encouraged to call White House Police at  615-672-4903.